Miral has announced a major expansion of its Yas Waterworld waterpark, with the award-winning attraction set to add more than 3.3km of slides across 16,9000sq m to the destination by 2025




At this year's IAAPA Expo, WhiteWater will launch a new zero-G waterslide alongside several new attractions




ADG's Julie Kline speaks to Planet Attractions on everything the company has to offer, including the upcoming US$400m Okana development in Oklahoma




How do you create a successful stay at the waterpark for families with young children? WhiteWater's Mark Weston has the answers




WhiteWater is set to announce several new projects at this year's IAAPA Expo Europe. The waterpark manufacturer will also showcase its line of Blaster water rides at the event




Work on Great Wolf Lodge UK continues with construction on the £200m waterpark resort scheduled to complete in 2024




Dive in as FlowRider's Joshua Atkinson explores the shift in consumer mindsets and its impact on the attractions industry




A senior politician for the island nation of Tobago has said that a US$300m waterpark development must not come 'at the expense of ordinary citizens' as the country faces a water deficit




Atlantic City is celebrating the launch of its latest attraction - a US$100m world-class indoor waterpark on the City Boardwalk




A world-class surfing attraction, a velodrome and a sprawling urban park are among the features included in a major new development for Abu Dhabi




WhiteWater's Grant Poje showcases five indoor waterpark projects that are helping to advance the sector and boost the sector's mainstream popularity




Open for the summer season, the Kalahari Resort in Round Rock has significantly expanded its outdoor waterpark with the addition of a lazy river, a new kids area, a swim up bar and more




The RQ Water Experience Park and Spa, a new waterpark offering 21 pools and a spectacular water slide tower, will open in Hungary in June




Catherine Zeta-Jones, Mark Wahlberg, Jaime Camil and Abraham Ancer are the figureheads for a star-studded promotional campaign for the upcoming Vidanta World theme park, which is set to open in its first phase later this year




Build-A-Bear is on the hunt for new partners in locations offering family experiences, with the company announcing a new partnership to bring its Workshops to all four of Kalahari's US waterpark resort destinations




WhiteWater has revealed details of more than 60 major projects across its waterpark, water ride and surf divisions opening worldwide throughout 2023




The Caribbean's most popular cruise destination is about to gain a major new port, with work on Calypso Cove to start towards the end of this year




Icon of the Seas will feature the largest waterpark at sea when it sets sail for the first time in 2024, here's what went into developing the record-breaking attraction




A cargo port controversially seized from a US company last week by the Mexican government has been earmarked for an XCaret style water and theme park, as well as a docking point for cruise ships




Therme Manchester, a major waterpark and wellbeing resort development in the UK, will soon enter its first phase of construction following demolition works




Aquatic play structures are among the fundamentals needed for a waterpark. WhiteWater's Cassidy Newman tells us why...




Operator Great Wolf has broken ground on a new US$300m resort in Connecticut, with a 91,000sq ft indoor waterpark set to be the development's main attraction




The Sidemen recently took a trip to Dubai for an epic game of hide and seek in one of the world's premiere waterparks




ProSlide will announce a major new project at this year's IAAPA Expo, with the company also revealing a record number of projects for 2023




Disney World's Blizzard Beach waterpark will reopen to the public next month with new Frozen additions following a lengthy refurbishment




Ahead of a special industry panel looking at iconic attractions, experts from WhiteWater have named their personal picks, explaining why they think their choice is an iconic attraction




WhiteWater brings a strong presence to each and every IAAPA Expo. The company's chief marketing officer, Una de Boer, tells Planet Attractions about everything the company has to offer




Vantage announced the launch of The Joy Economy at this year's IAAPA Expo Europe. Planet Attractions spoke to the Whitewater division's new president, Michael Jungen, about the campaign and what he hopes to deliver with the technology




As we enter the busiest time of the year for most waterpark operators, the team at WhiteWater has offered some tips to ensure the season runs smoothly




FlowRider's FlowSurf technology was inspired by river waves and creates never-ending waves




The Tropical Paradise waterpark - part of the VinWonders Nha Trang Amusement Park - has reopened its doors following an expansion featuring new Polin attractions




It's a busy year for WhiteWater, which has more than 70 waterpark projects across the world opening in 2022. We've rounded these projects up so you can keep track of everything happening this year




What can the House of Gucci movie teach us about sustainability? WhiteWater's Una de Boer tells all




Looping Group has acquired one of the most popular attractions in Croatia, with Aquapark Istralandia now joining its collection of attractions across Europe




The companies have entered into a three-year partnership that will see Accesso supply its point of sale solutions across four of Pyek Group's waterparks




The US$70m Aquaparadise waterpark development has been indefinitely suspended following Vladimir Putin's invasion of Ukraine




The Qiddiya Investment Company is developing Saudi Arabia's first-ever waterpark, with the mammoth investment set to cost a whopping US$750m




Polin has named Matteo Ferrarini new business development manager of its Western Europe team in Italy




Atlantic City is about to get a world-class indoor waterpark on the City Boardwalk with the record-breaking attraction set to open its doors in 2023




With so many big things coming in the year ahead, we've rounded up all the key events taking place this year. Welcome to your attractions calendar for 2022.




Brazil's Beach Park has teamed up with musician Alok and waterpark supplier Polin to develop a first of its kind attraction for the Latin America region




The water ride manufacturer will offer new sustainable services and products as part of its commitment to decarbonise the attractions industry




Eleven major new ride attractions to open at waterparks and theme parks in 2022 – the most "significant and exciting lineup" in SeaWorld history




A six-storey ski paradise and Viking-themed waterpark are set to open next year in Shanghai




ProSlide's MammothBlast five-person water coaster has made its European debut at Portugal's popular Aquashow Park




Ocean Flower waterpark is the latest step in the development of the US$24bn Ocean Flower Island




Snorri Snorkling VR at Europa Park's Rulantica is ready to roll, though the launch has been slightly delayed thanks to local restrictions




The first duelling water coaster to come to Latin America has made its debut at the Cafalandia waterpark in Colombia




Endless Surf coming to Germany after plans approved for Surftown MUC




In addition to the waterpark development, the former Six Flags site will boast theme parks and hotels under Sunac




Industry veterans Caulonque and Thatcher have joined Endless Surf as demand grows for WhiteWater's next-gen wave technology




Baha Bay will be one of the Carribean's top tourist attractions when it opens to guests later this year in July




The Innokind innovation platform from Polin Waterparks is open to anyone interested in creating new solutions for improving the visitor experience




After being named president for one of the world's leading waterpark manufacturers, we had a chat with Paul Chutter about his new role, working with his father and what it means for WhiteWater going forward




The resort will include a 260,000 sq ft water park and luxury themed suites




WhiteWater showcases Jungala Aqua Experience - a luxury waterpark designed to blend in with its surroundings




Here are the top stories from Planet Attractions since the start of the year




Businessman Mario Celso Lopes is planning to transform the economic landscape of his hometown by building one of the largest waterparks in Latin America




Visitors will be able to snorkel in virtual reality with the German waterpark's octopus mascot Snorri Touren






















© Kazoo 5 Limited 2023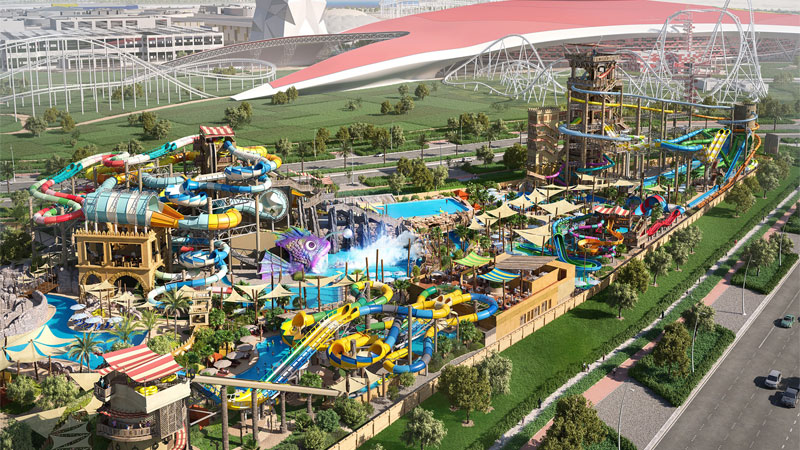 Miral has announced a major expansion of its Yas Waterworld waterpark, with the award-winning attraction set to add more than 3.3km of slides across 16,9000sq m to the destination by 2025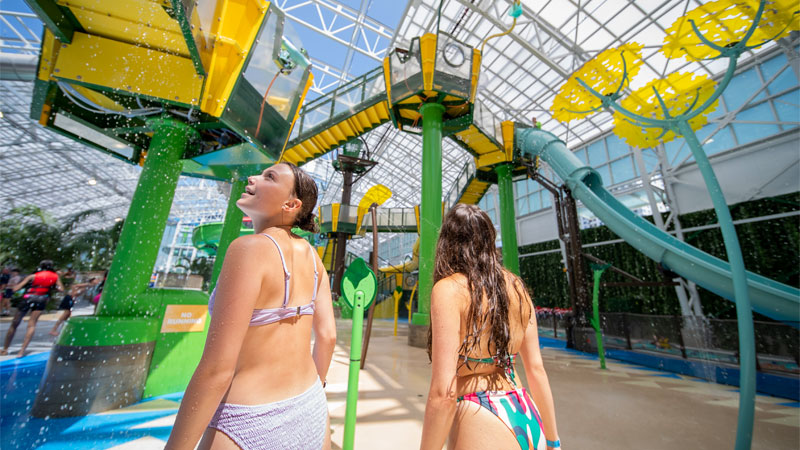 At this year's IAAPA Expo, WhiteWater will launch a new zero-G waterslide alongside several new attractions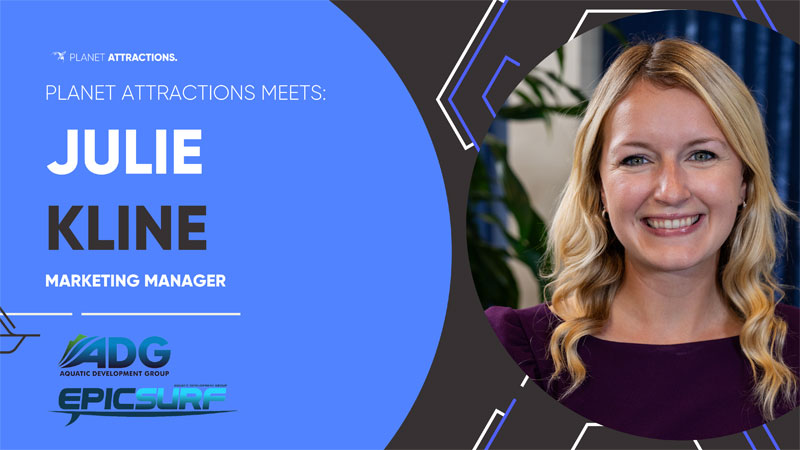 ADG's Julie Kline speaks to Planet Attractions on everything the company has to offer, including the upcoming US$400m Okana development in Oklahoma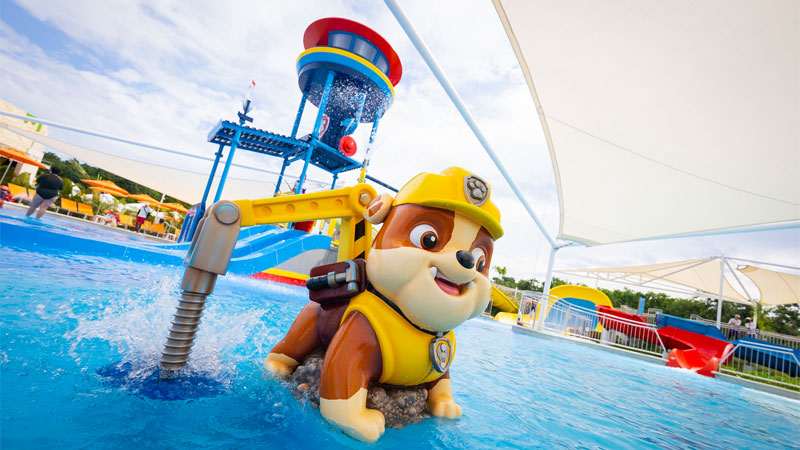 How do you create a successful stay at the waterpark for families with young children? WhiteWater's Mark Weston has the answers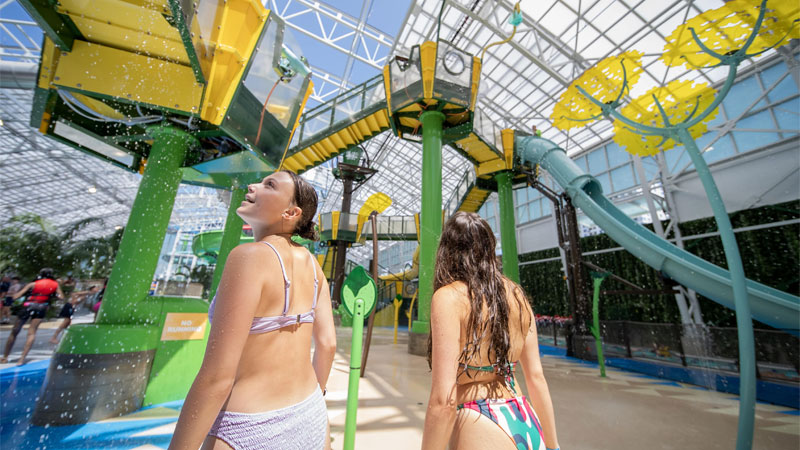 WhiteWater is set to announce several new projects at this year's IAAPA Expo Europe. The waterpark manufacturer will also showcase its line of Blaster water rides at the event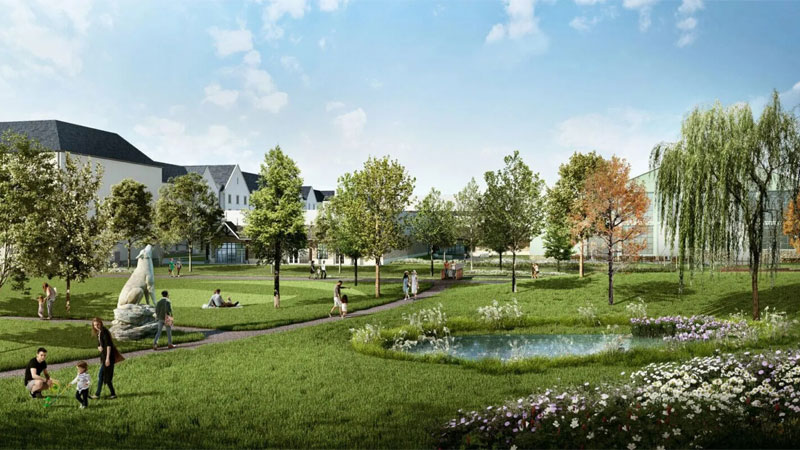 Work on Great Wolf Lodge UK continues with construction on the £200m waterpark resort scheduled to complete in 2024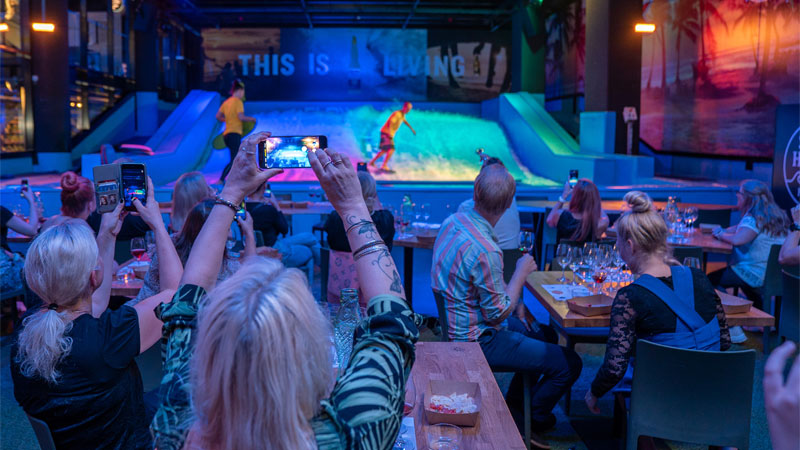 Dive in as FlowRider's Joshua Atkinson explores the shift in consumer mindsets and its impact on the attractions industry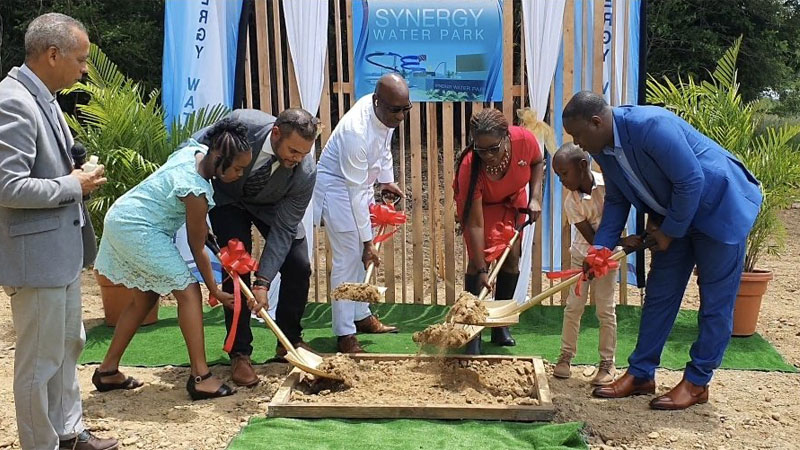 A senior politician for the island nation of Tobago has said that a US$300m waterpark development must not come 'at the expense of ordinary citizens' as the country faces a water deficit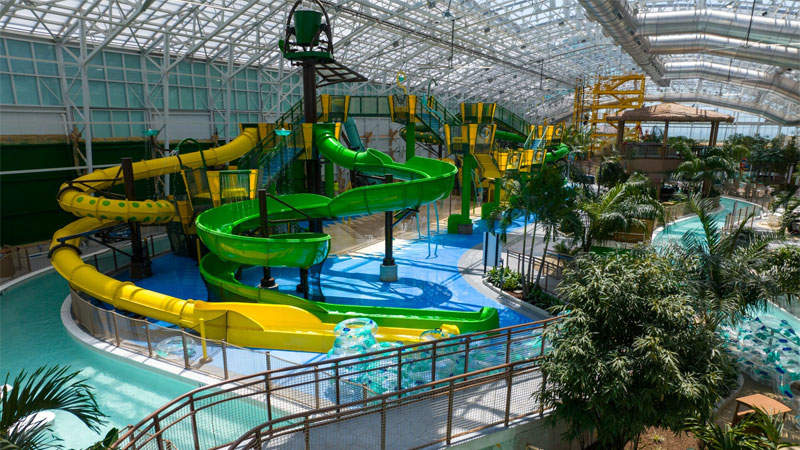 Atlantic City is celebrating the launch of its latest attraction - a US$100m world-class indoor waterpark on the City Boardwalk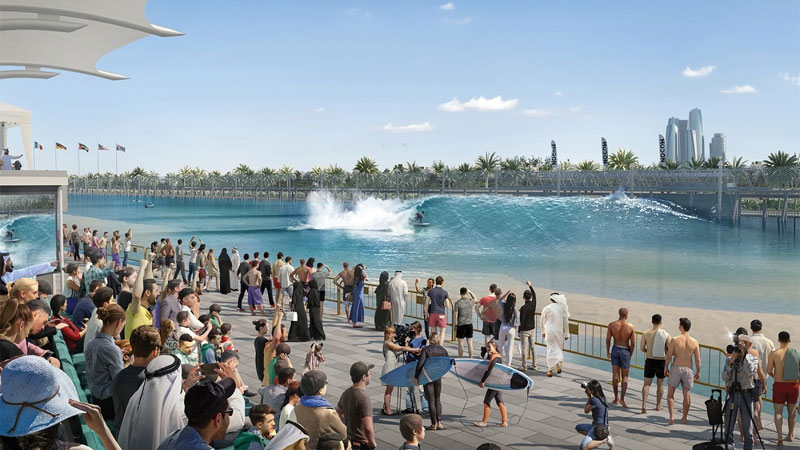 A world-class surfing attraction, a velodrome and a sprawling urban park are among the features included in a major new development for Abu Dhabi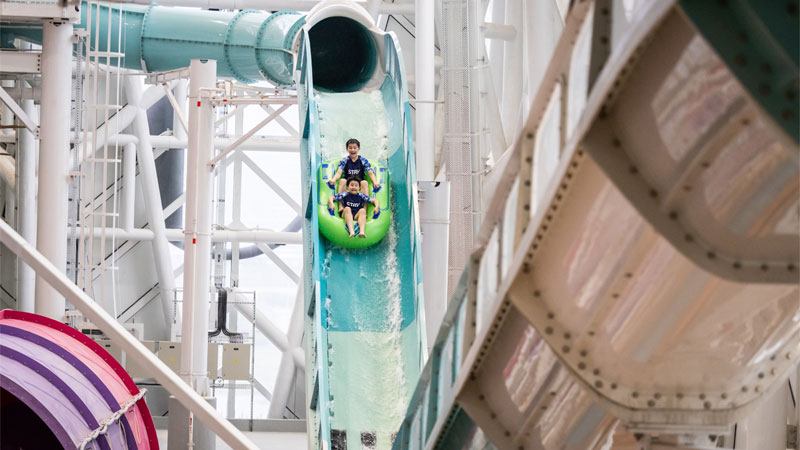 WhiteWater's Grant Poje showcases five indoor waterpark projects that are helping to advance the sector and boost the sector's mainstream popularity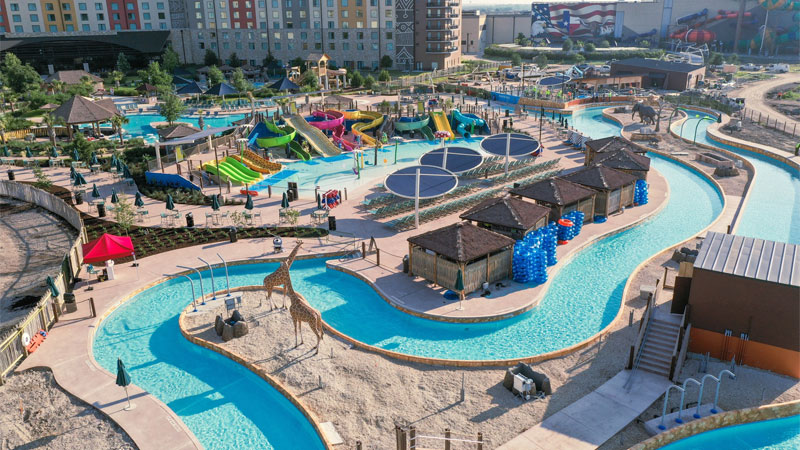 Open for the summer season, the Kalahari Resort in Round Rock has significantly expanded its outdoor waterpark with the addition of a lazy river, a new kids area, a swim up bar and more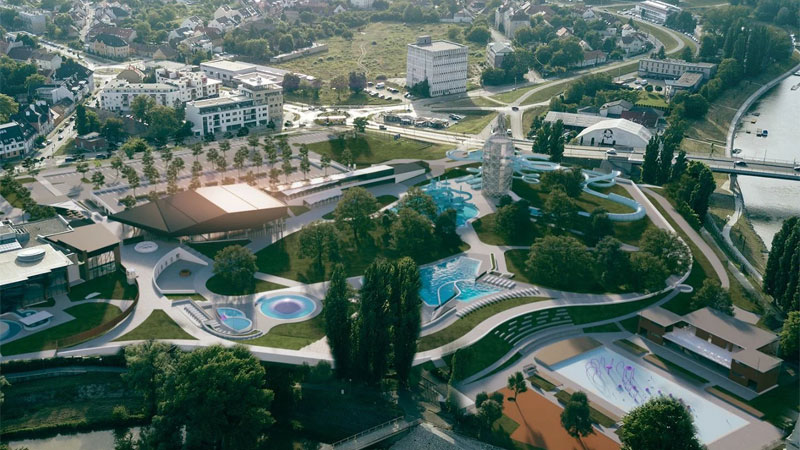 The RQ Water Experience Park and Spa, a new waterpark offering 21 pools and a spectacular water slide tower, will open in Hungary in June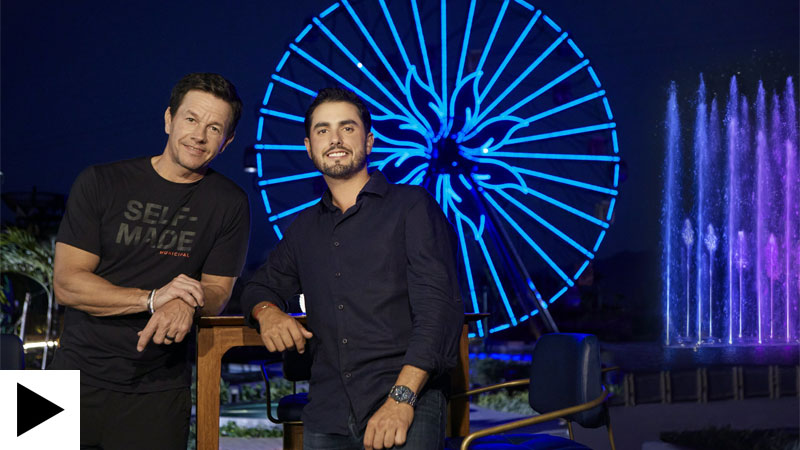 Catherine Zeta-Jones, Mark Wahlberg, Jaime Camil and Abraham Ancer are the figureheads for a star-studded promotional campaign for the upcoming Vidanta World theme park, which is set to open in its first phase later this year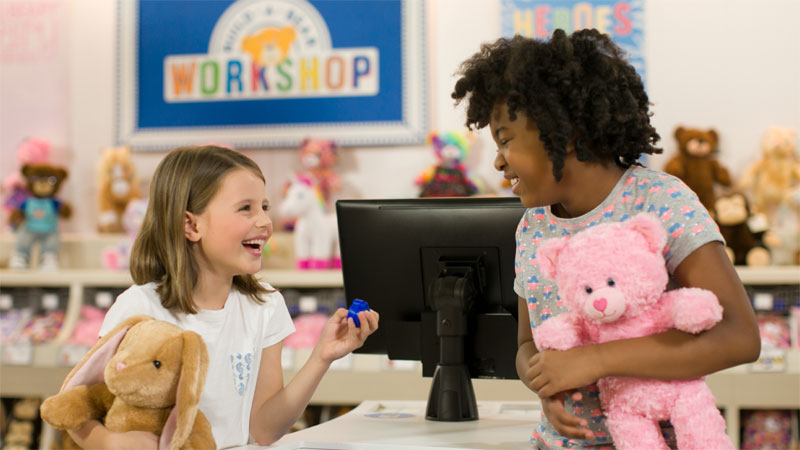 Build-A-Bear is on the hunt for new partners in locations offering family experiences, with the company announcing a new partnership to bring its Workshops to all four of Kalahari's US waterpark resort destinations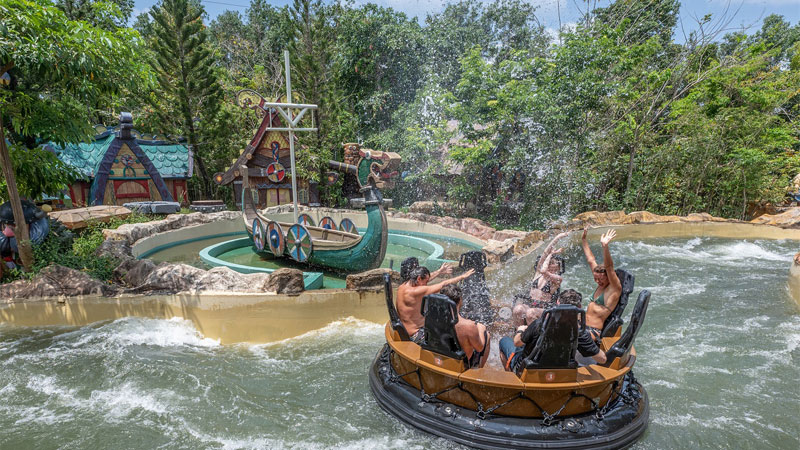 WhiteWater has revealed details of more than 60 major projects across its waterpark, water ride and surf divisions opening worldwide throughout 2023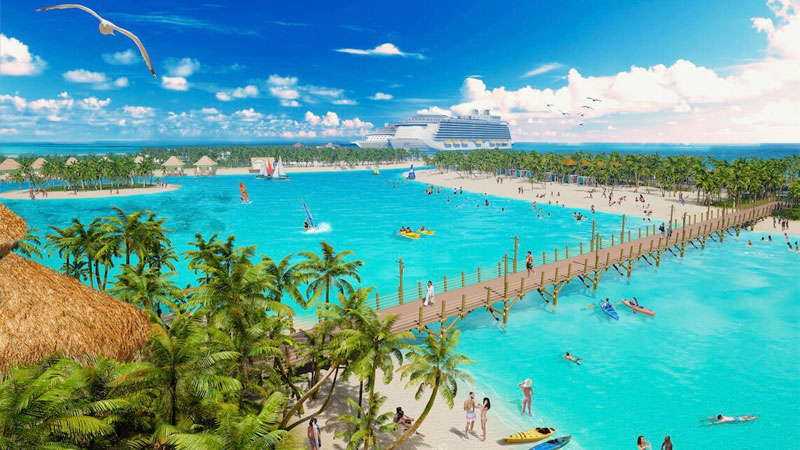 The Caribbean's most popular cruise destination is about to gain a major new port, with work on Calypso Cove to start towards the end of this year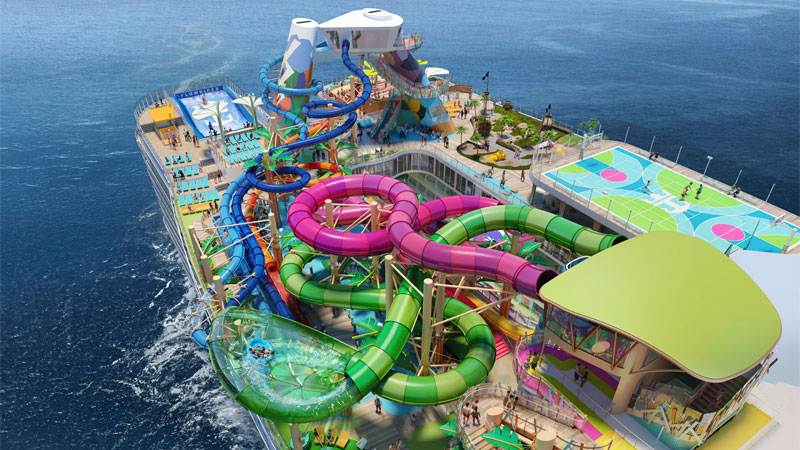 Icon of the Seas will feature the largest waterpark at sea when it sets sail for the first time in 2024, here's what went into developing the record-breaking attraction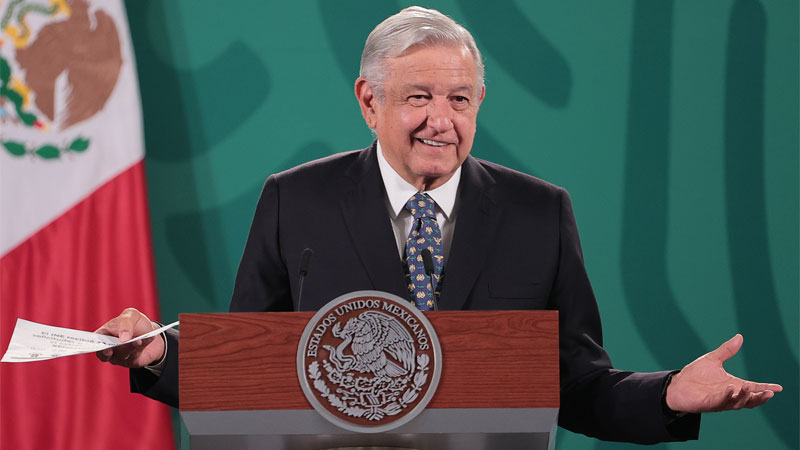 A cargo port controversially seized from a US company last week by the Mexican government has been earmarked for an XCaret style water and theme park, as well as a docking point for cruise ships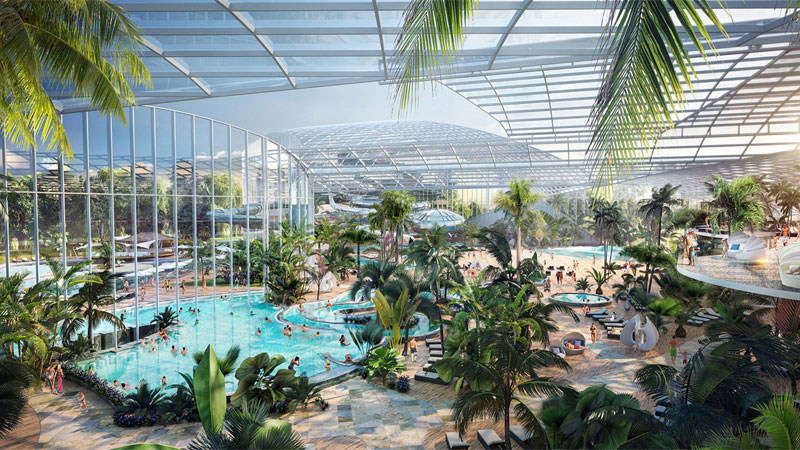 Therme Manchester, a major waterpark and wellbeing resort development in the UK, will soon enter its first phase of construction following demolition works


Aquatic play structures are among the fundamentals needed for a waterpark. WhiteWater's Cassidy Newman tells us why...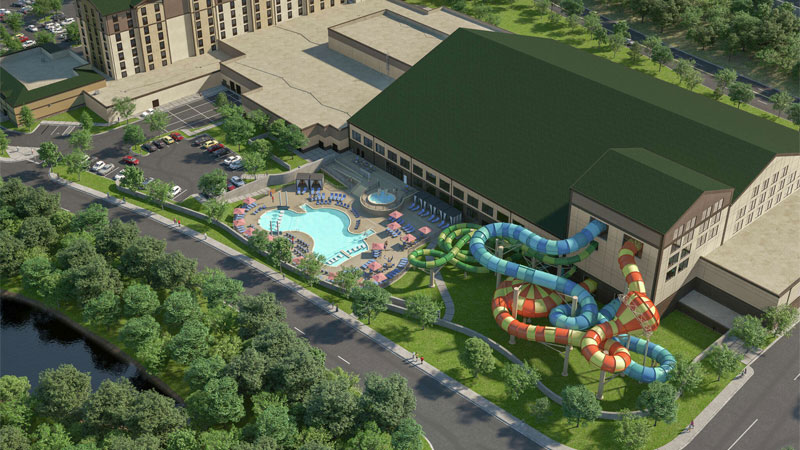 Operator Great Wolf has broken ground on a new US$300m resort in Connecticut, with a 91,000sq ft indoor waterpark set to be the development's main attraction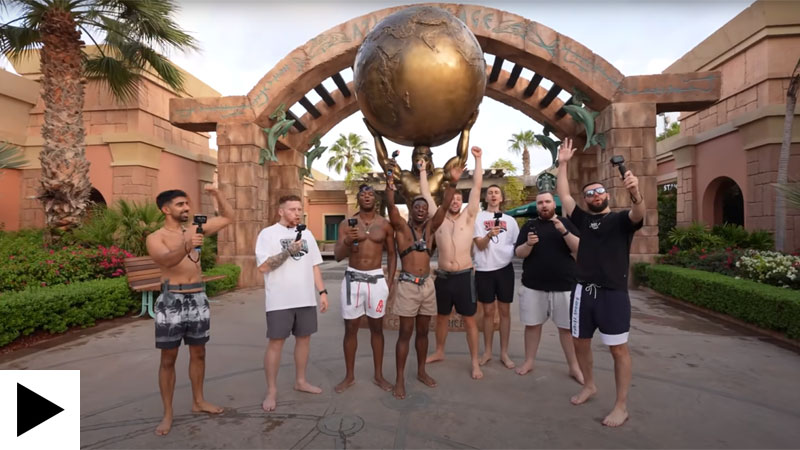 The Sidemen recently took a trip to Dubai for an epic game of hide and seek in one of the world's premiere waterparks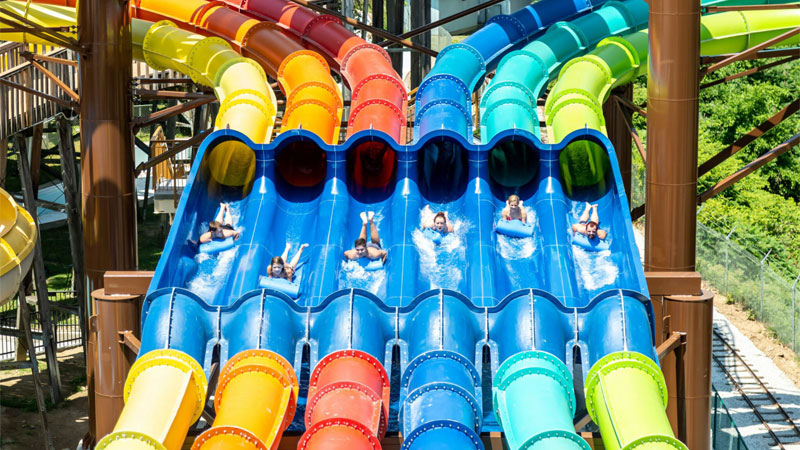 ProSlide will announce a major new project at this year's IAAPA Expo, with the company also revealing a record number of projects for 2023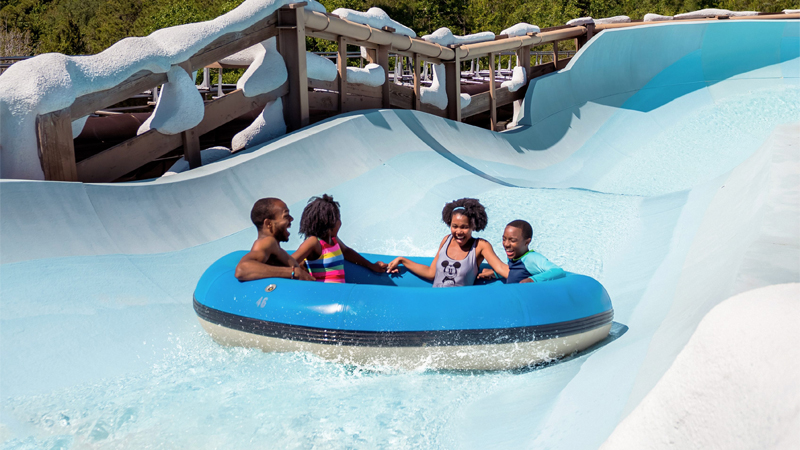 Disney World's Blizzard Beach waterpark will reopen to the public next month with new Frozen additions following a lengthy refurbishment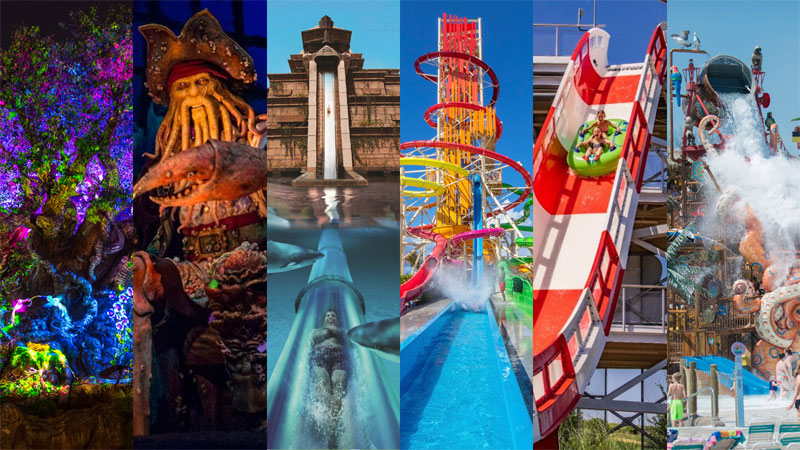 Ahead of a special industry panel looking at iconic attractions, experts from WhiteWater have named their personal picks, explaining why they think their choice is an iconic attraction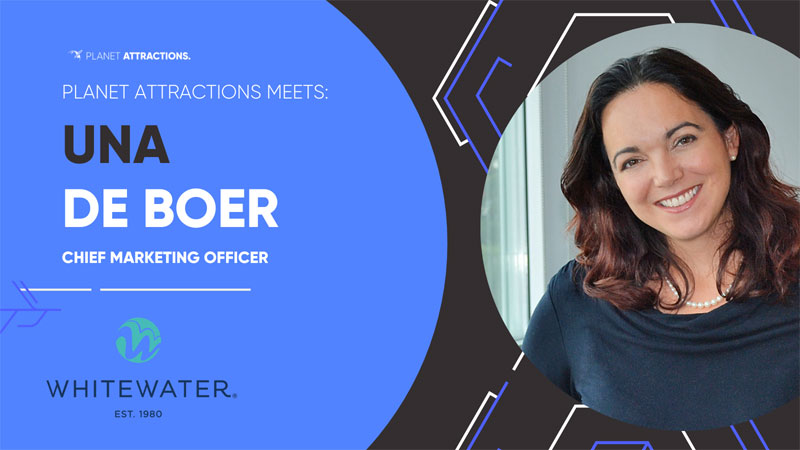 WhiteWater brings a strong presence to each and every IAAPA Expo. The company's chief marketing officer, Una de Boer, tells Planet Attractions about everything the company has to offer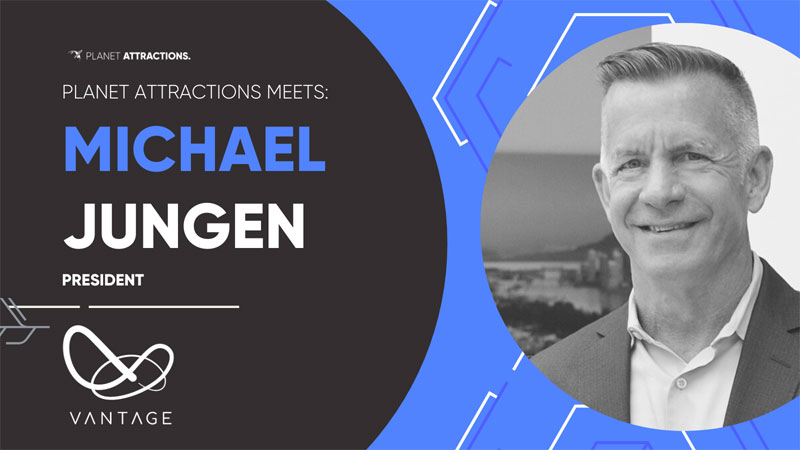 Vantage announced the launch of The Joy Economy at this year's IAAPA Expo Europe. Planet Attractions spoke to the Whitewater division's new president, Michael Jungen, about the campaign and what he hopes to deliver with the technology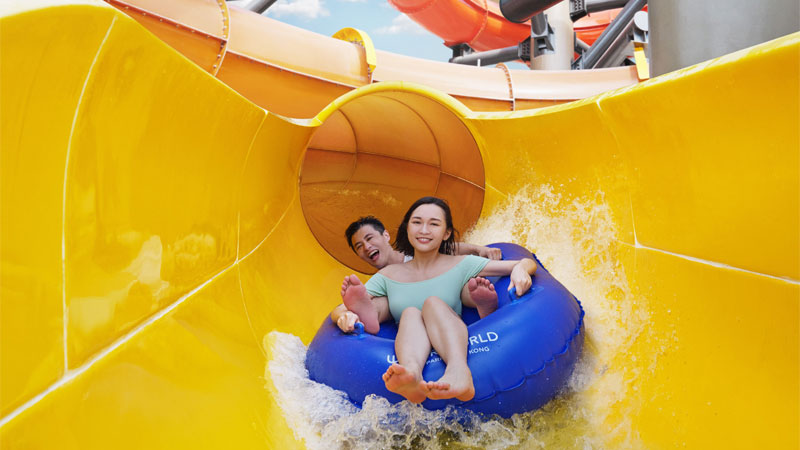 As we enter the busiest time of the year for most waterpark operators, the team at WhiteWater has offered some tips to ensure the season runs smoothly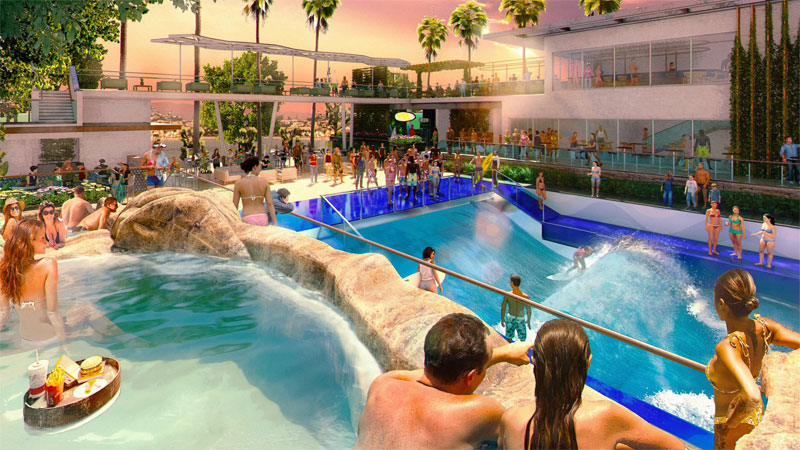 FlowRider's FlowSurf technology was inspired by river waves and creates never-ending waves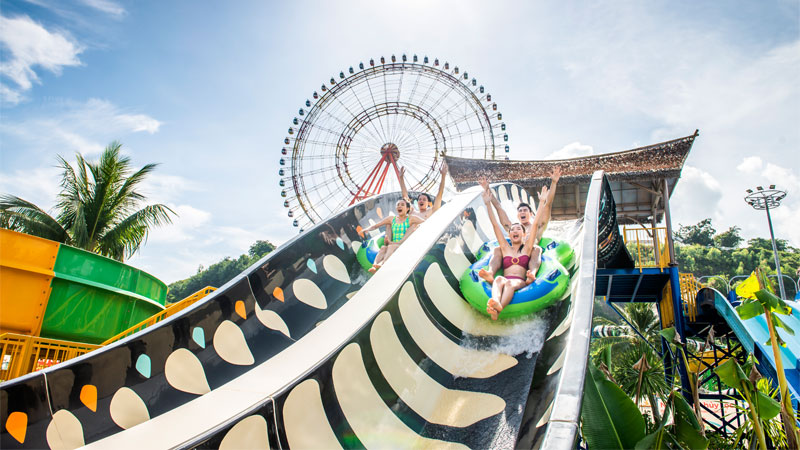 The Tropical Paradise waterpark - part of the VinWonders Nha Trang Amusement Park - has reopened its doors following an expansion featuring new Polin attractions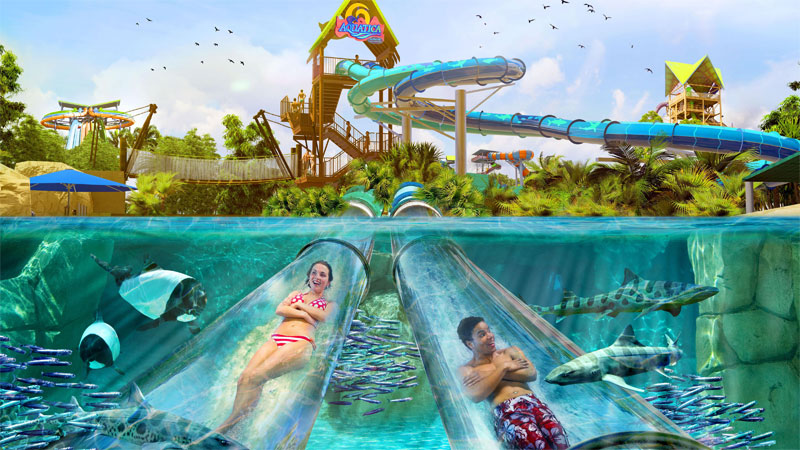 It's a busy year for WhiteWater, which has more than 70 waterpark projects across the world opening in 2022. We've rounded these projects up so you can keep track of everything happening this year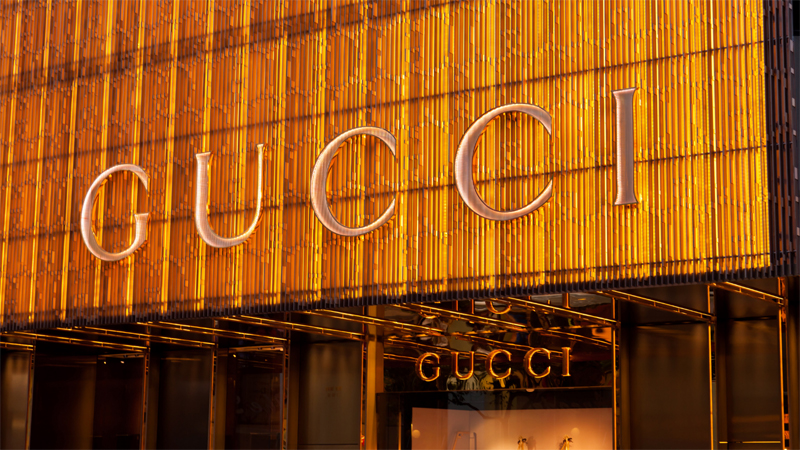 What can the House of Gucci movie teach us about sustainability? WhiteWater's Una de Boer tells all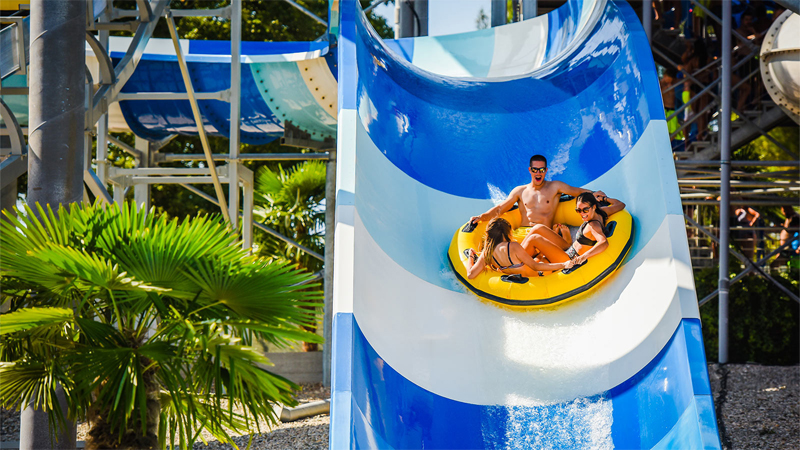 Looping Group has acquired one of the most popular attractions in Croatia, with Aquapark Istralandia now joining its collection of attractions across Europe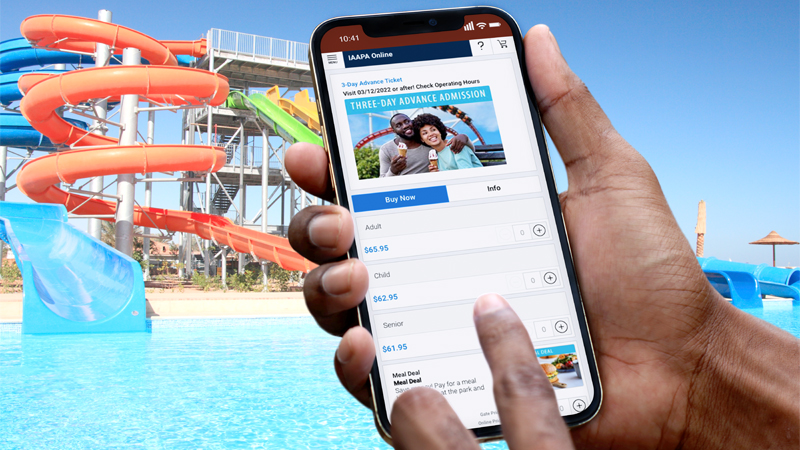 The companies have entered into a three-year partnership that will see Accesso supply its point of sale solutions across four of Pyek Group's waterparks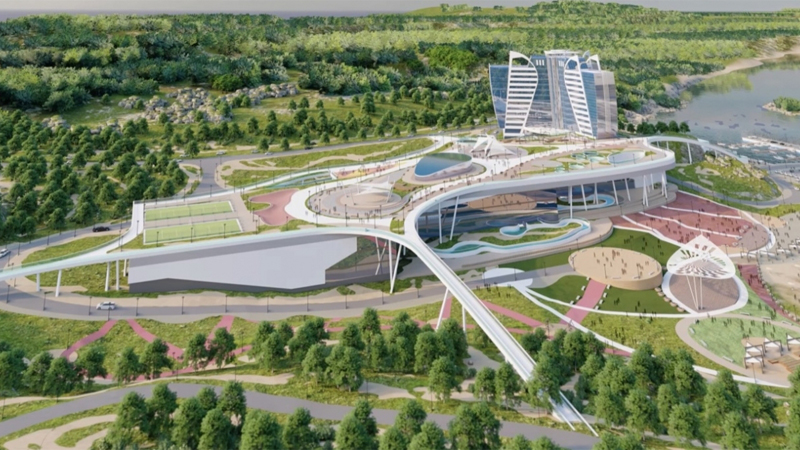 The US$70m Aquaparadise waterpark development has been indefinitely suspended following Vladimir Putin's invasion of Ukraine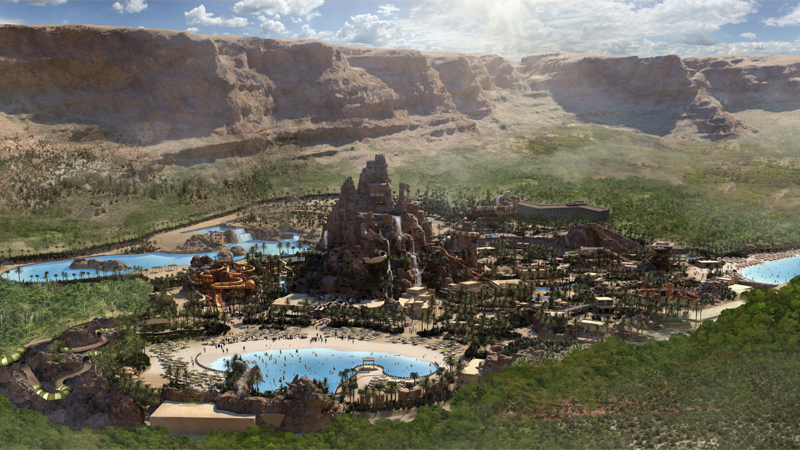 The Qiddiya Investment Company is developing Saudi Arabia's first-ever waterpark, with the mammoth investment set to cost a whopping US$750m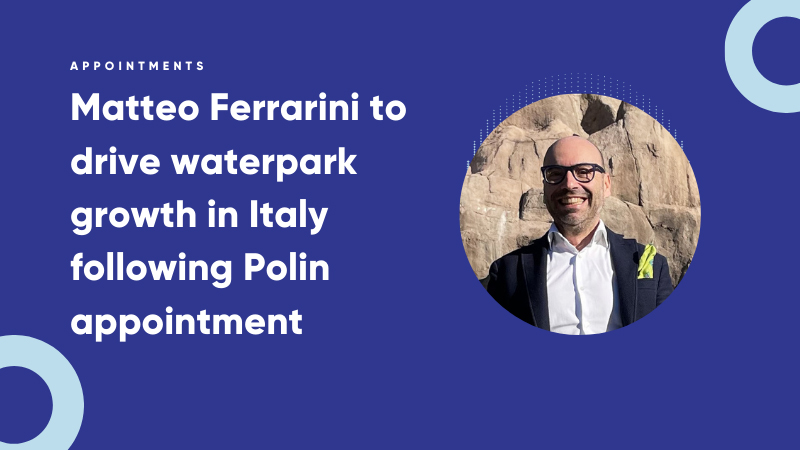 Polin has named Matteo Ferrarini new business development manager of its Western Europe team in Italy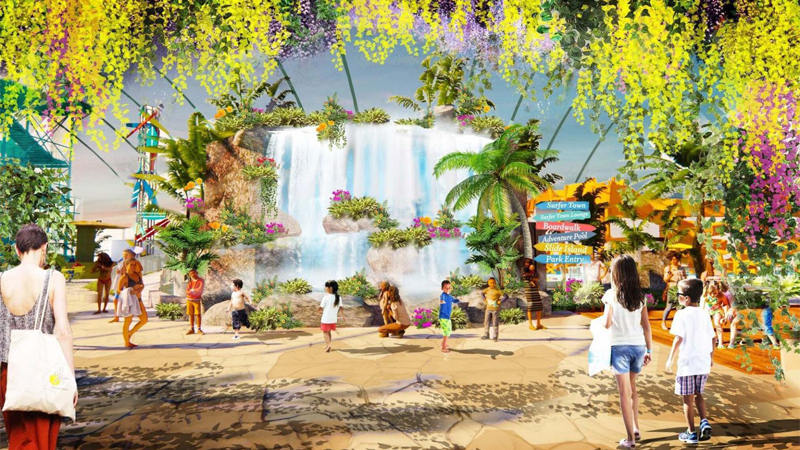 Atlantic City is about to get a world-class indoor waterpark on the City Boardwalk with the record-breaking attraction set to open its doors in 2023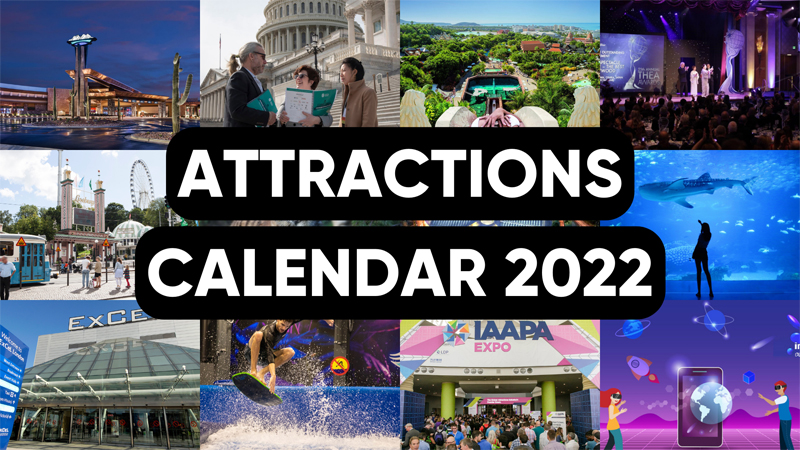 With so many big things coming in the year ahead, we've rounded up all the key events taking place this year. Welcome to your attractions calendar for 2022.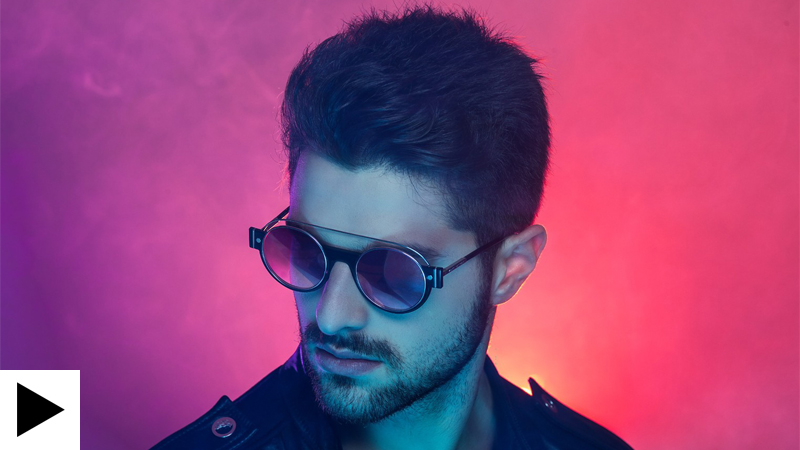 Brazil's Beach Park has teamed up with musician Alok and waterpark supplier Polin to develop a first of its kind attraction for the Latin America region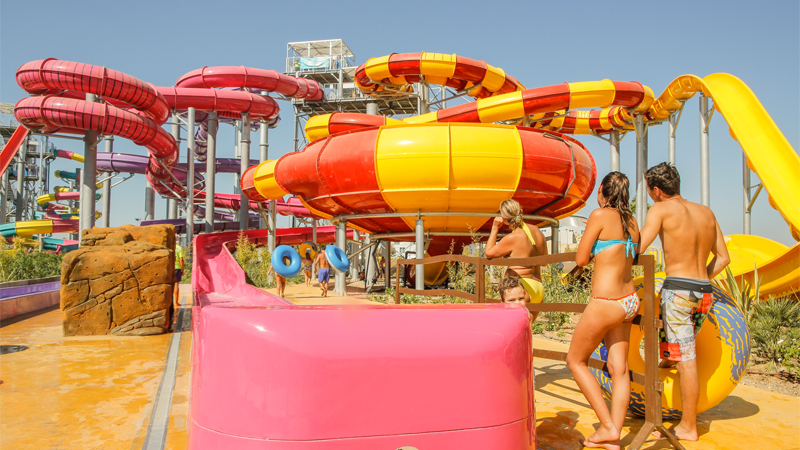 The water ride manufacturer will offer new sustainable services and products as part of its commitment to decarbonise the attractions industry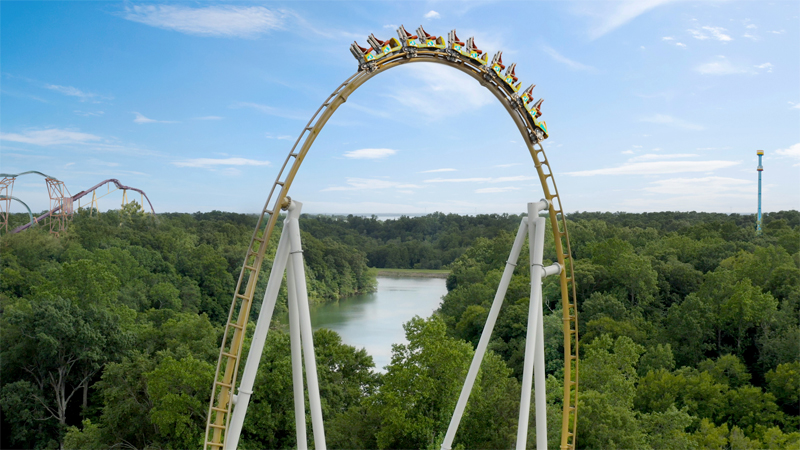 Eleven major new ride attractions to open at waterparks and theme parks in 2022 – the most "significant and exciting lineup" in SeaWorld history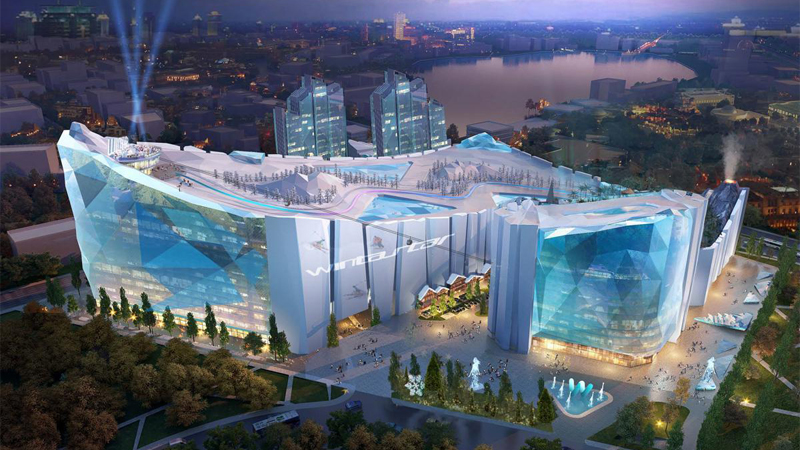 A six-storey ski paradise and Viking-themed waterpark are set to open next year in Shanghai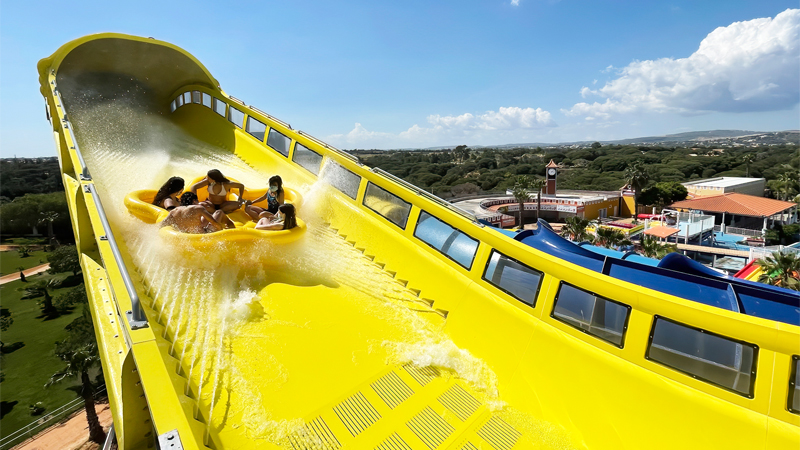 ProSlide's MammothBlast five-person water coaster has made its European debut at Portugal's popular Aquashow Park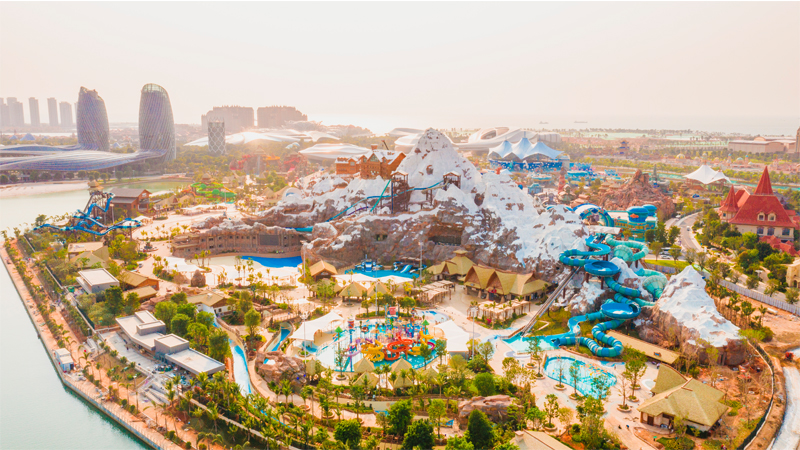 Ocean Flower waterpark is the latest step in the development of the US$24bn Ocean Flower Island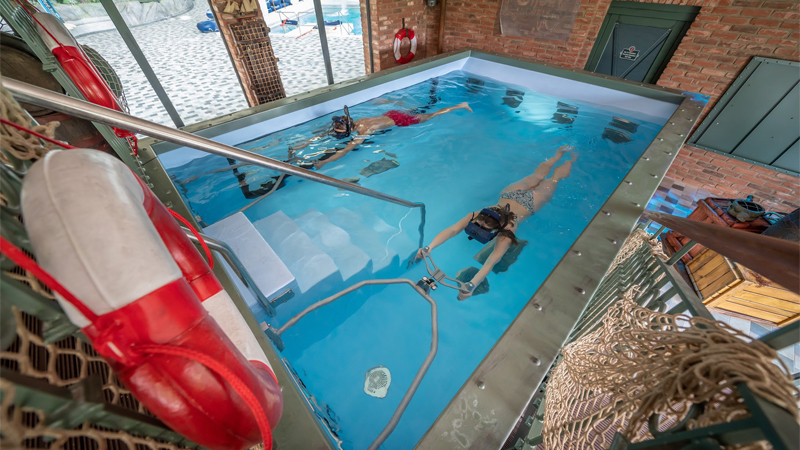 Snorri Snorkling VR at Europa Park's Rulantica is ready to roll, though the launch has been slightly delayed thanks to local restrictions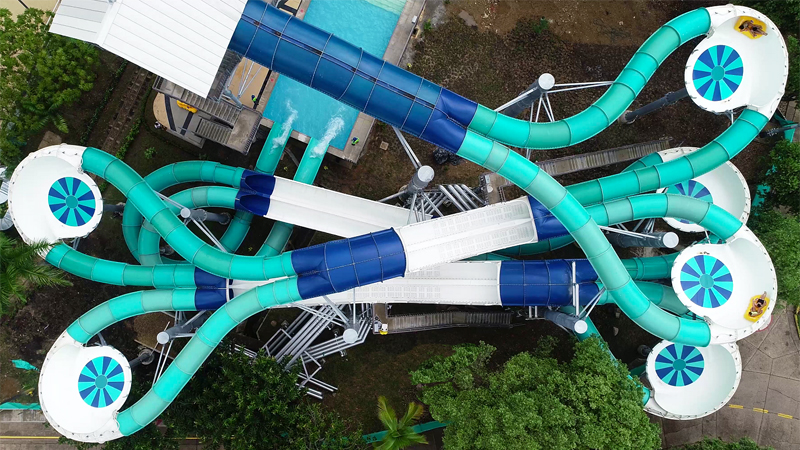 The first duelling water coaster to come to Latin America has made its debut at the Cafalandia waterpark in Colombia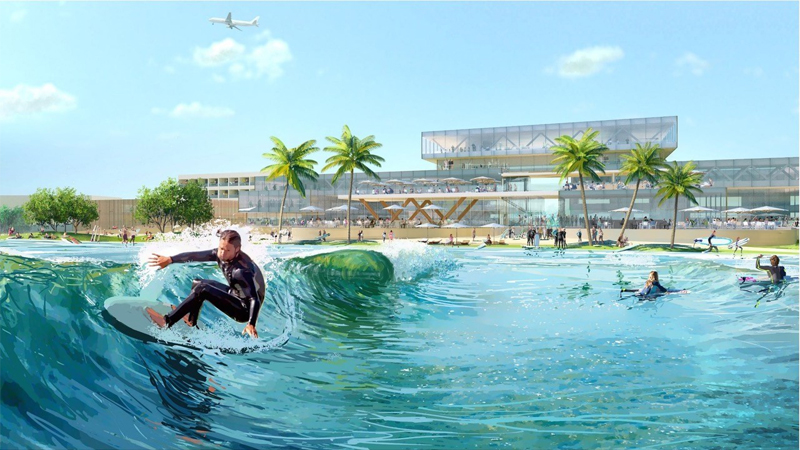 Endless Surf coming to Germany after plans approved for Surftown MUC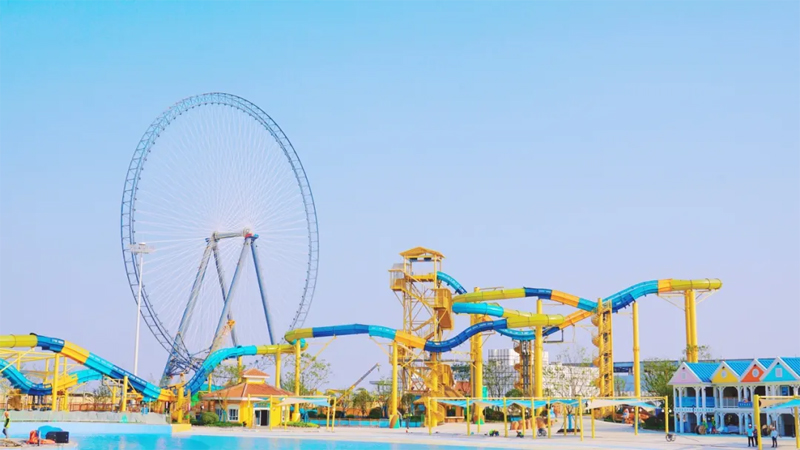 In addition to the waterpark development, the former Six Flags site will boast theme parks and hotels under Sunac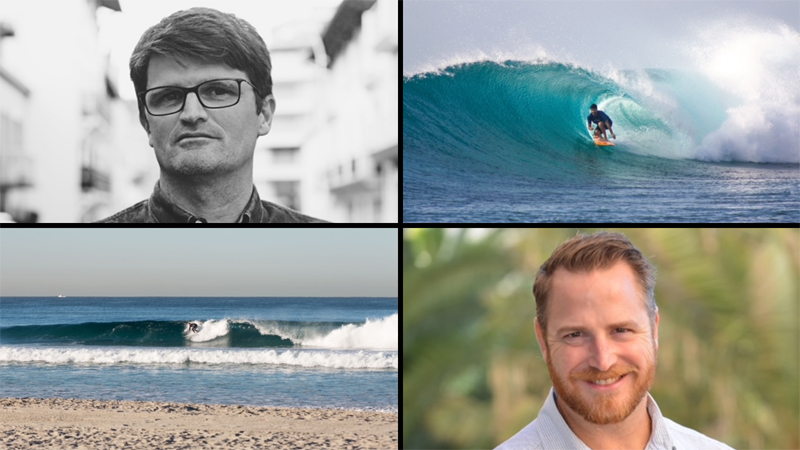 Industry veterans Caulonque and Thatcher have joined Endless Surf as demand grows for WhiteWater's next-gen wave technology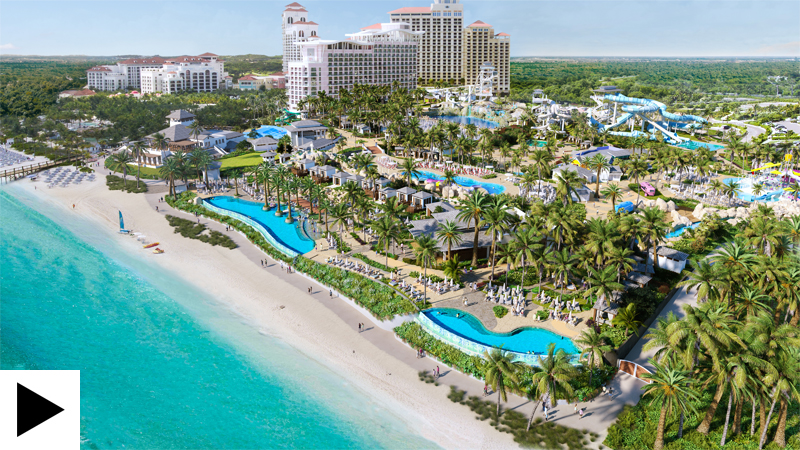 Baha Bay will be one of the Carribean's top tourist attractions when it opens to guests later this year in July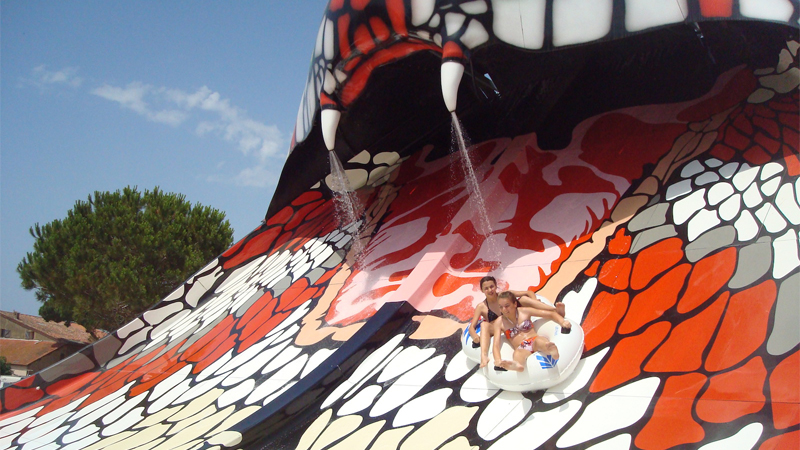 The Innokind innovation platform from Polin Waterparks is open to anyone interested in creating new solutions for improving the visitor experience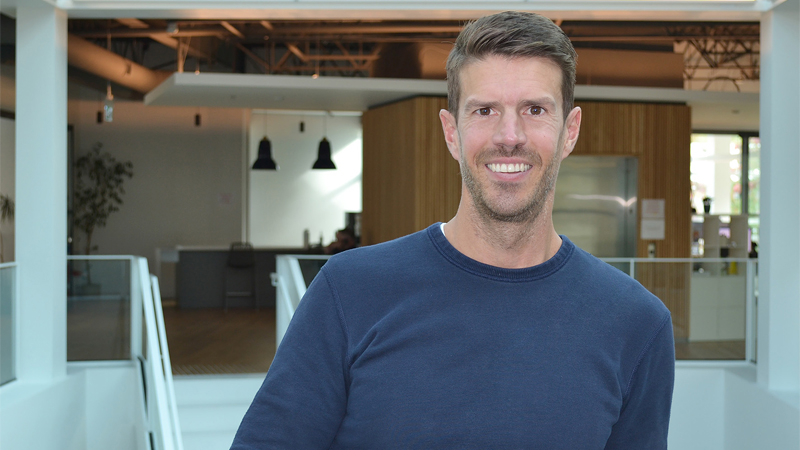 After being named president for one of the world's leading waterpark manufacturers, we had a chat with Paul Chutter about his new role, working with his father and what it means for WhiteWater going forward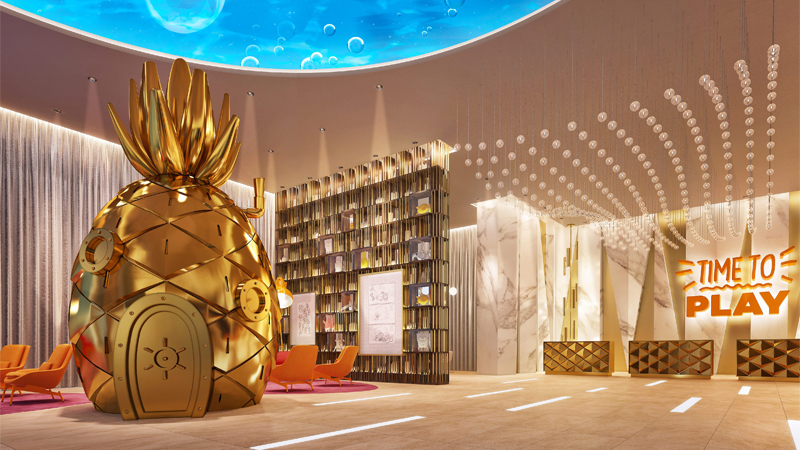 The resort will include a 260,000 sq ft water park and luxury themed suites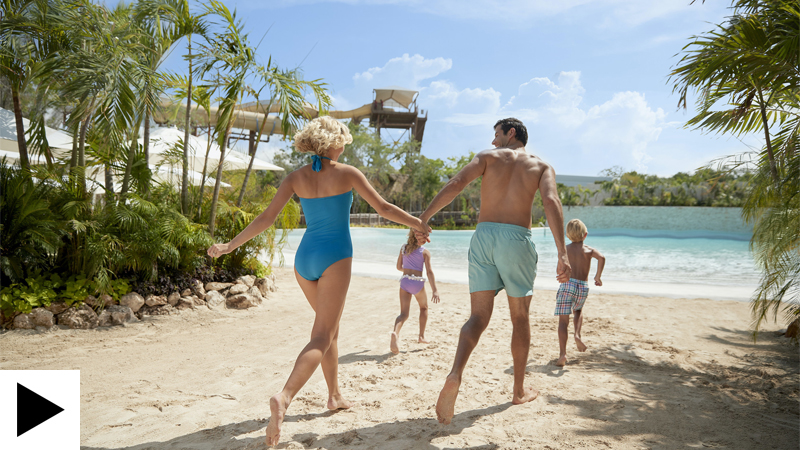 WhiteWater showcases Jungala Aqua Experience - a luxury waterpark designed to blend in with its surroundings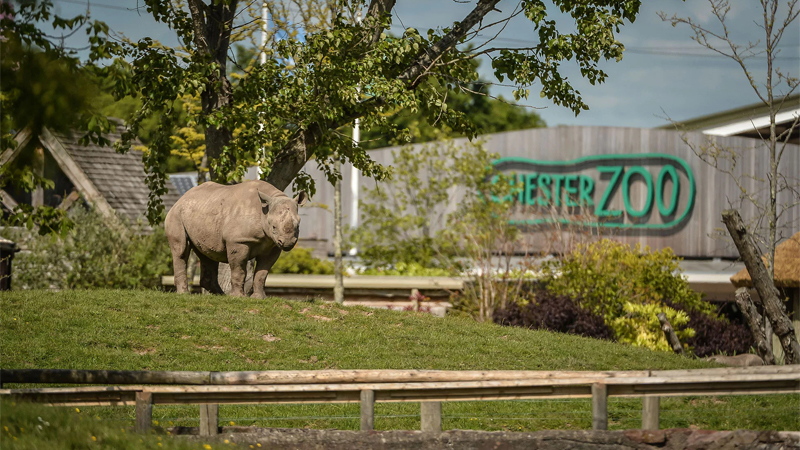 Here are the top stories from Planet Attractions since the start of the year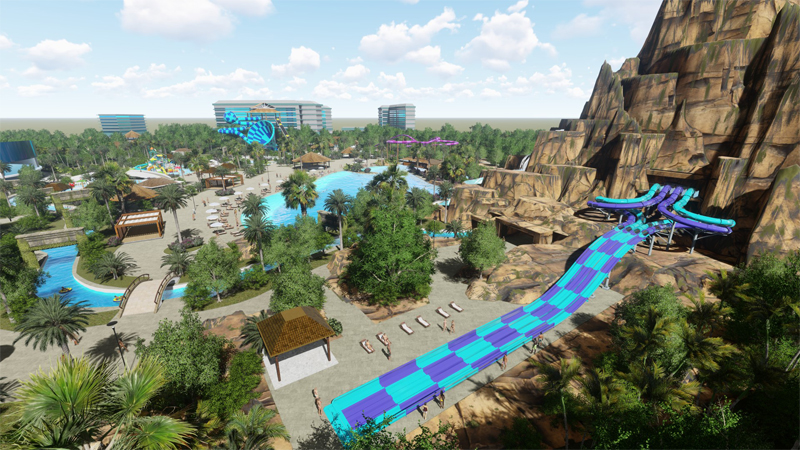 Businessman Mario Celso Lopes is planning to transform the economic landscape of his hometown by building one of the largest waterparks in Latin America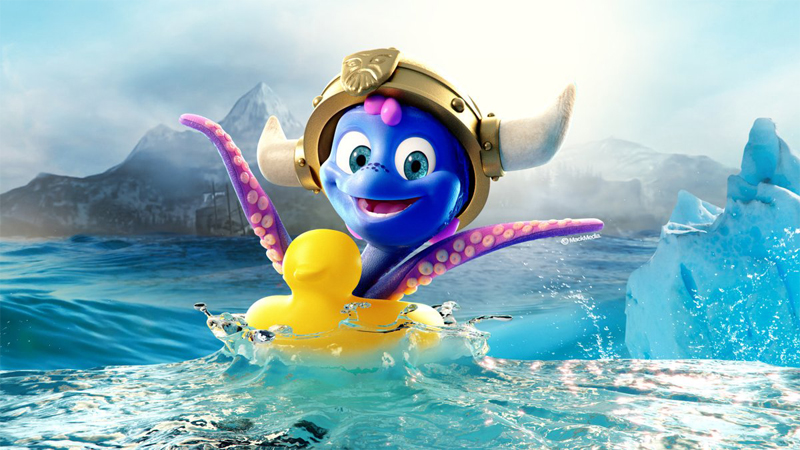 Visitors will be able to snorkel in virtual reality with the German waterpark's octopus mascot Snorri Touren





© Kazoo 5 Limited 2023