In depth

Making a splash: Paul Chutter on his new role at the head of WhiteWater

After being named president for one of the world's leading waterpark manufacturers, we had a chat with Paul Chutter about his new role, working with his father and what it means for WhiteWater going forward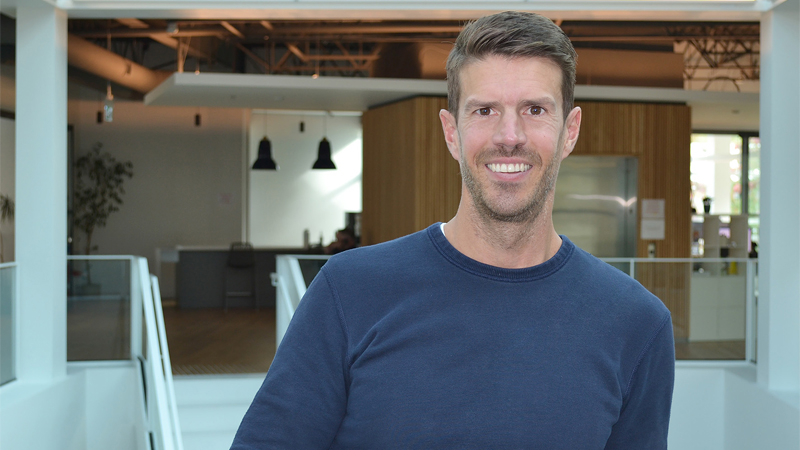 Paul Chutter rejoined the WhiteWater family business in 2015 after forging a successful career in investment banking
Credit: WhiteWater
There have been some big changes for WhiteWater in recent times, the most significant seeing Paul Chutter - the son of company founder Geoff Chutter - taking a step up and succeeding his father as company president.

In his new role, Paul will continue to work with his father, who remains Whitewater CEO. Now, with the father-son duo representing such an impressive pairing, the future certainly looks bright as the company enters its fifth decade.

Following a year of upheaval for the entire waterpark and wider visitor attractions industry, Paul is firmly looking to WhiteWater's future. Planet Attractions caught up with him to talk about his new role, a year of working through a pandemic and the future of the business, as well as reflecting on 40 years of WhiteWater, as the company eyes 2021 and beyond.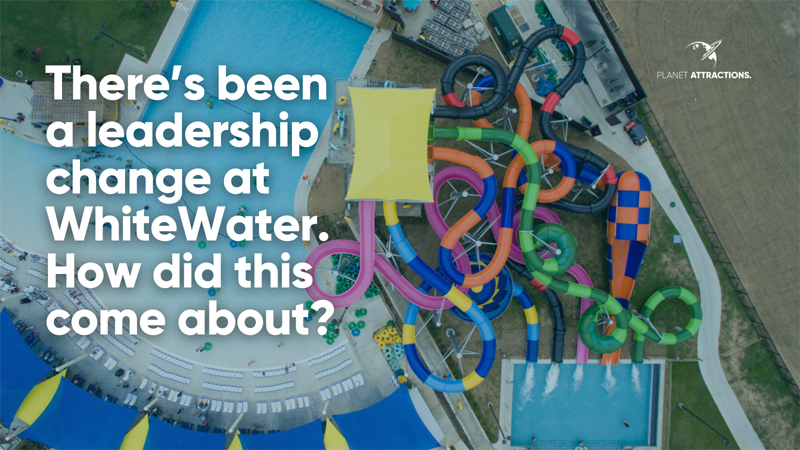 "WhiteWater is a global business but it remains very much a family business and I think this move comes as the result of some very deliberate succession planning. I'm not the only one involved in that. There were a number of other moves that were made alongside mine.

There are some critically less headline-grabbing moves that are being made in the company as well and this is all being done with a view to the future, to ensure that the business is stable. That involves many individuals spread across the organisation.

We're in a very fortunate position that there are a lot of very talented people, who we're excited to empower further and to allow for that additional growth moving forward.

While I have my new role, my father remains CEO. I think for him retirement still looks like coming to the office five days a week. He's not someone who's staring longingly at his golf clubs wishing he was playing 18 holes. He's passionate as ever and it's a lot of fun to have him here."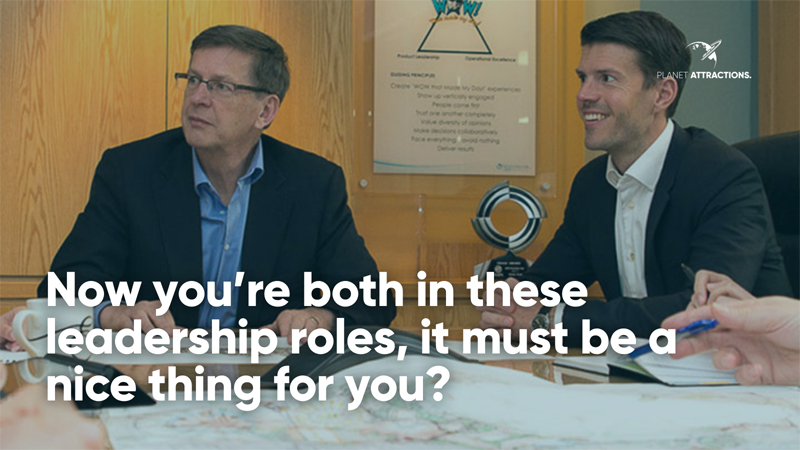 "We work hand-in-hand. He sits four feet away from me in the office. We're both members of the executive team here, so it's a meaningful change at a corporate and structural level, but I think in many ways, there hasn't been a massive change in terms of day-to-day and our working relationship, which is a very positive thing."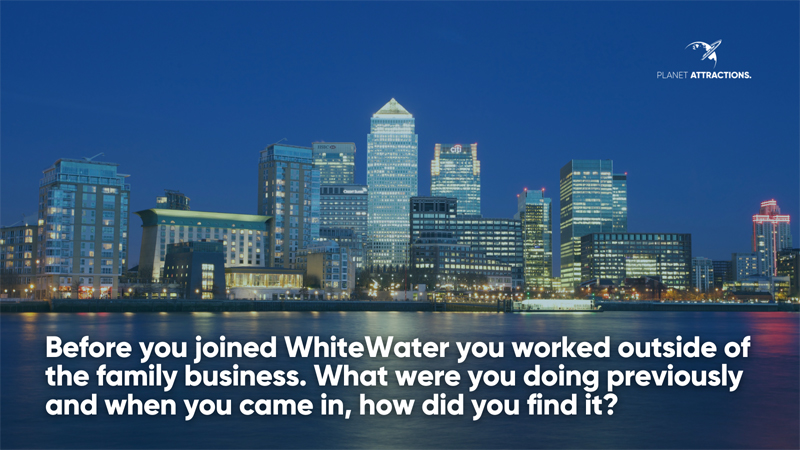 "I was a City Boy in London working the square mile. For me, It was important that I went out and cut my teeth and forged my own path. I had a career that I very much enjoyed in a city and a country that I absolutely adore. I'll forever look back on my time in London very fondly.

For the longest time my father and I never even spoke of me joining the business. I was overseas, I had my career, he had a business that I was of course very familiar with and had worked there as a teenager working in various entry level roles. Of course, WhiteWater is something that I grew up with as part of my life. But I did choose to pursue my own path and I think even as we began to discuss the possibility of coming back it was critically important to me that I was coming back with an ability to add value. It wasn't just a question of 'I've got my undergrad degree, which office is mine? Thanks very much'.

It was important that I went out and built my own career and if I was going to come back it was in the capacity of bringing something to the table."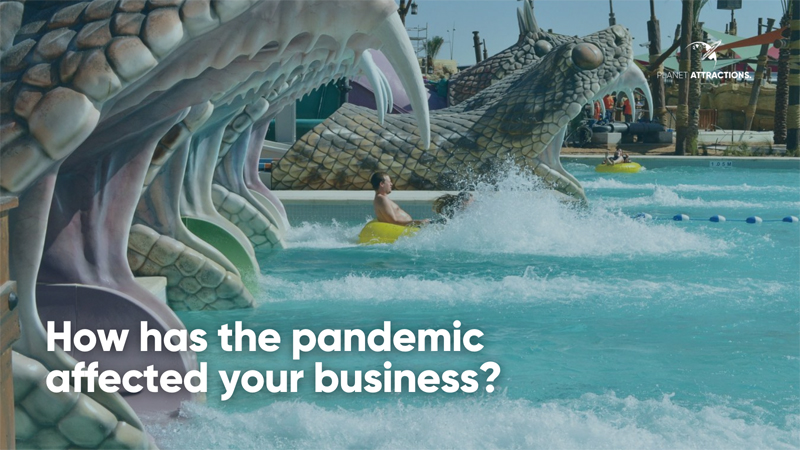 "If I look back at the last year, certainly I think it put the industry into a bit of a freeze for the first few months.

What we did see was projects both in the execution phase or in our pipeline put on hold. Fortunately for us, those were temporary holds. It did mean that there was a not-insignificant slowdown in the first half of the year but what we have seen is that in the second half of the year, effectively all of those projects have come back on stream. Whether those were already contracted or discussions for potential projects, that momentum is back, not unsurprisingly for projects we were in the process of delivering.

The operational and logistical headaches were seemingly never-ending for a period of time. When you think of job sites in Italy that were chained up with lock and key overnight and our efforts in trying to get team members back home in the midst of the pandemic, those early days were an absolute frenzy.

There was a lot of challenge there but from a new bookings point of view, we just put the finishing touches on our fiscal year and we ended the year comfortably in the black. If you'd said that to me in June 2020, I would have called you a liar.

It's a testament to our team who really knuckled down over the last year. Whether that's engineers, operations teams or salespeople, who have remained steadfast and committed to their clients and their customers. Keeping their best interests in mind, we've emerged in a position we're very pleased with and frankly very proud of."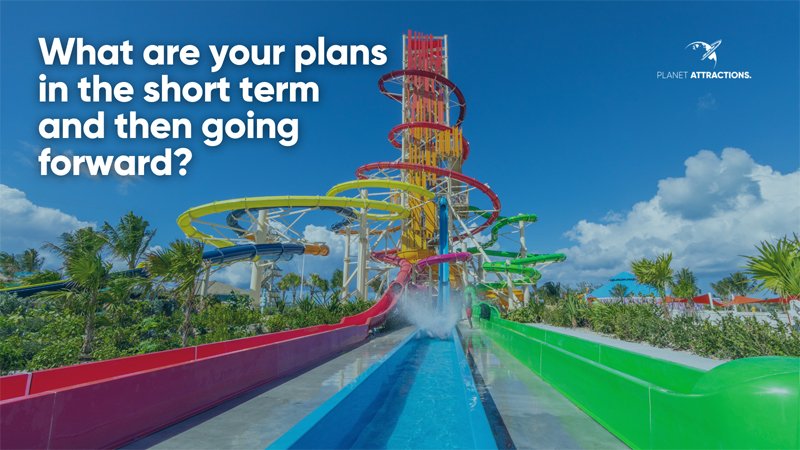 "I think we are taking a fresh look at and reassessing the global landscape. There have been some tectonic shifts in the global marketplace just given what's happened over the last 12 months, so we have some markets that have been historically stalwarts for us that will likely underperform over the next few years.

On the flip side, we have some very unique situations where some very high growth markets have emerged. We're incredibly focused on these markets.

We equally have, for example, a new product in Endless Surf, which is our new inland surf technology. It's the culmination of years of behind the scenes work. It's a tremendous amount of opportunity and it's something that's occupying a tremendous amount of my time. It's incredibly exciting and I'm very passionate about it. At a product level, it's going to represent a big growth opportunity for WhiteWater.

We also have our technology company in Vantage. This year, I think, will very much be it's coming out party, with some very significant household name-type projects that will be announced in the coming months. The technology side is going to take a lot of focus. That's a team that's been hard at work, with developers working feverishly around the clock. We believe there is a very unique value proposition there and it's relevant not only to our projects but to the projects of others, such as the surf space."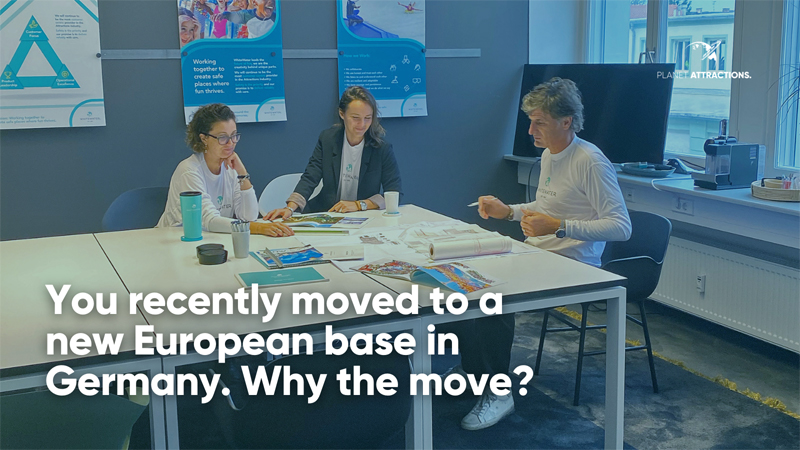 "We've had a presence in Europe for several years. We were historically based in Barcelona with a few members of the team spread out across Europe. We thought it was a good time to centralise that effort in Munich.

Catalysed in-part by the bringing on of Rainer Maelzer, who joined us from the former wiegand.maelzer, we now have an even more vertically integrated office in Munich. We offer even more services and have grown in scale.
Our European office is now about the size of our team in Dubai. This is all very much pursuant to our focus on the customer and putting their experience at the centre of really everything we do.

We're pursuing what we call a 'local for local' strategy. That runs from sales through to manufacturing, installation and beyond with service and support."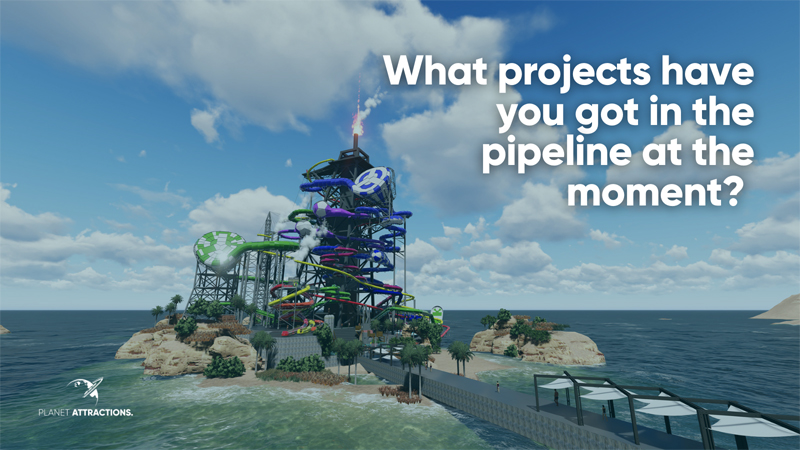 The biggest one right now is Aquatar in Qatar. It's the largest single waterpark contract ever awarded to date. The opening of Aquatar will coincide with the upcoming FIFA World Cup, which is being hosted in the country in 2022. We've also got some other projects in the Middle East, one which is going to occupy a great deal of our time going forward.

We have a number of new projects that we're working on in South East Asia, as well as China at the moment.

It's been an incredibly busy time but we love every minute of the journey."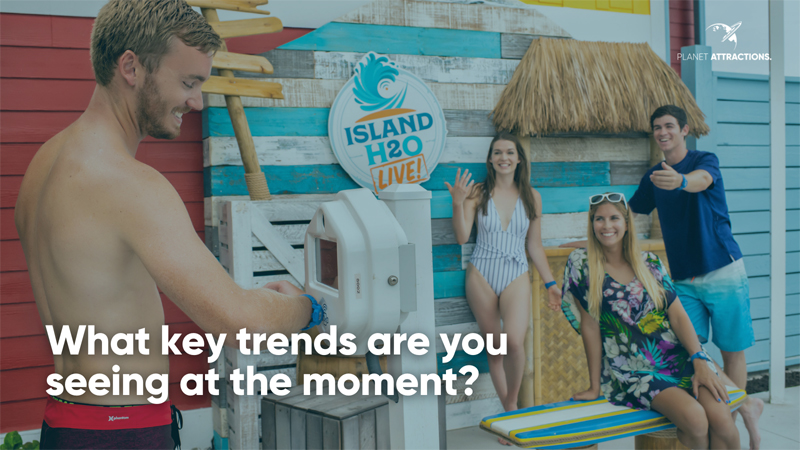 "When I look back over the last year, clearly our industry and at large has been dealt a disproportionately harsh blow by the pandemic when compared to other industries. Yet what we've seen has been an incredible amount of resilience in the face of that.

When I take a step back and look at the industry and IAAPA as a whole, I think it's incredibly encouraging for the underlying foundational strength of location-based entertainment and what this means for all of us going forward. We definitely took a torpedo to the hull, to put it mildly, but we're seeing, is incredible resilience. It bodes very well for me, for you, for our peers and our competitors. It signals to me that location-based entertainment is here to stay.

The pent up demand phenomenon is going to be very real. We're going to see it play out maybe not this summer season - it's going to be a very regionalised mixed bag in 2021 - but certainly looking ahead to 2022, I think the future is incredibly bright for us all.

That puts a really big smile on my face on behalf of the entire industry."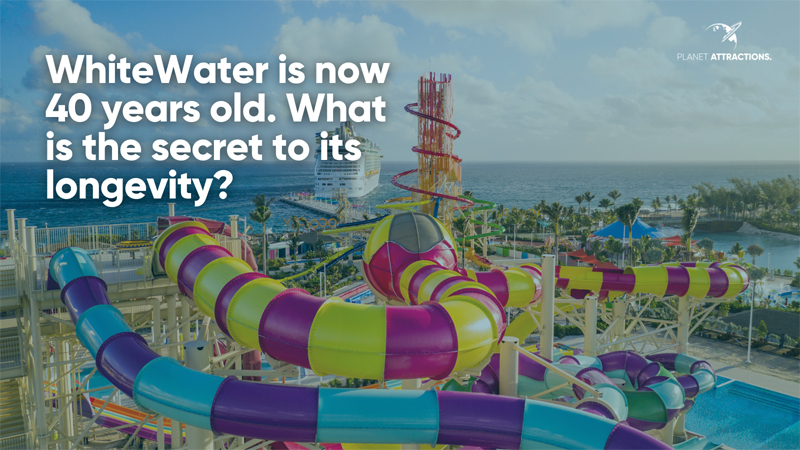 "At the risk of giving the most cliched answer ever, I think it boils down to the people that work here. We place a huge emphasis on the quality of the people we hire, what they represent as people and what that, in turn, means for our customers.

We have an unwavering focus on our customers and without the right people, I think that's difficult to achieve. Like so many things in life, it's all about relationships. At the end of the day, we want to work day-to-day with great people. These are the same people you would want to go out for a beer with and with that being the litmus test for ourselves, we believe that in so doing, it means that great people can assume meaningful positions.

Encouragingly, that is the feedback that I receive most often and certainly the feedback I am most proud of. That's the secret sauce."
Waterparks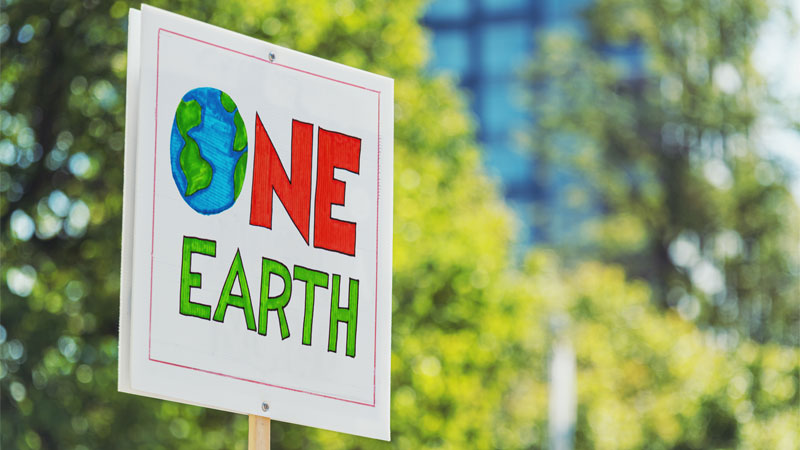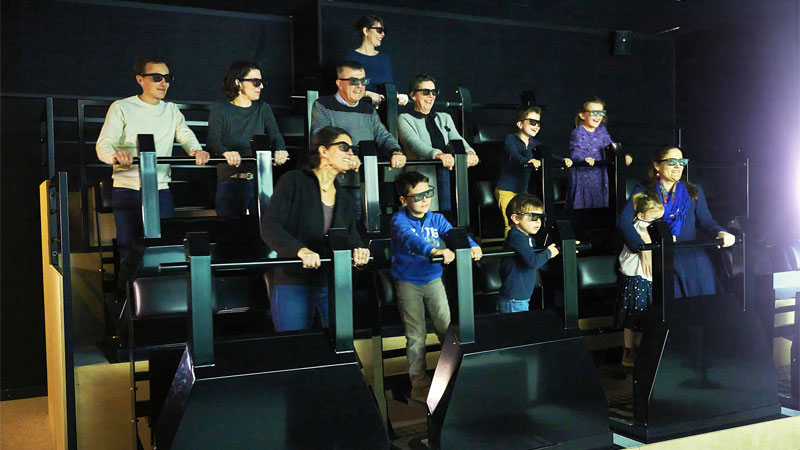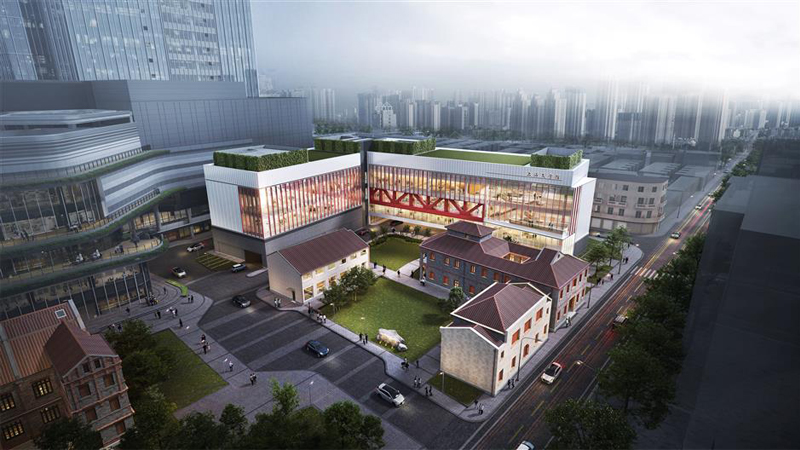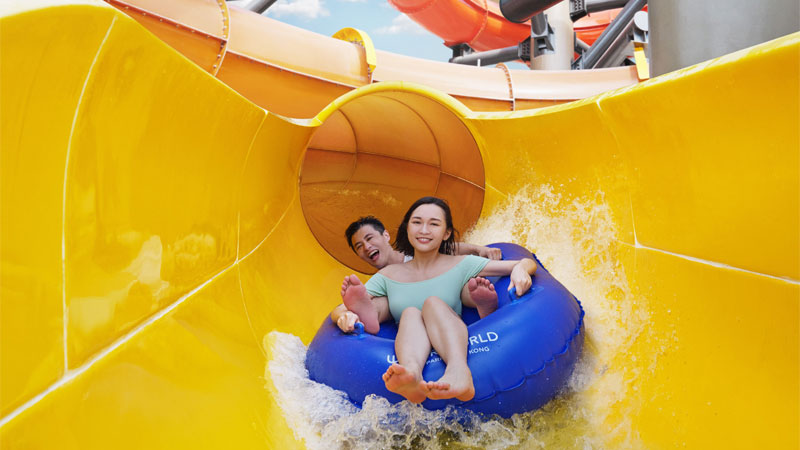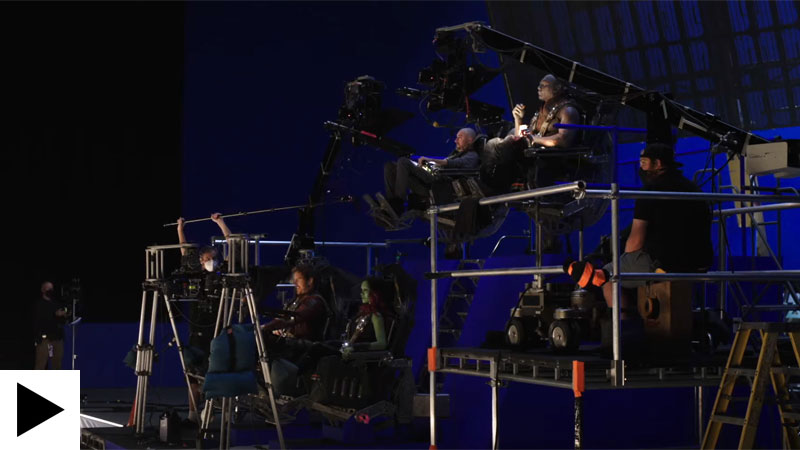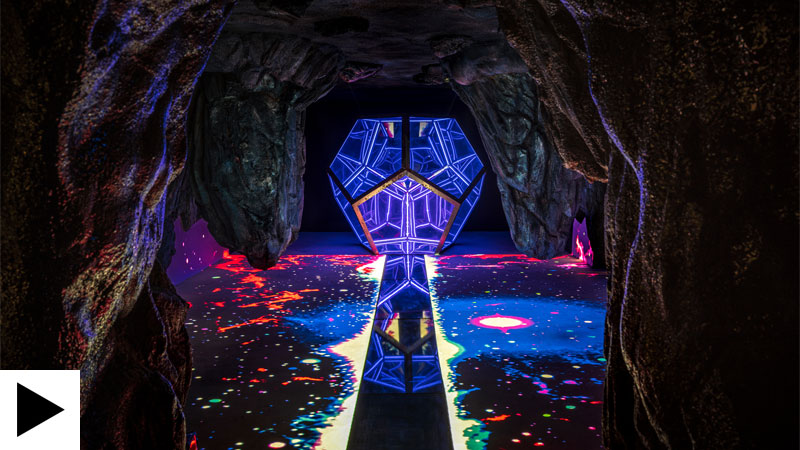 The world's first 'Amazement Park': Wake the Tiger's Graham MacVoy on Bristol's newest immersive attraction