In depth

Meet the theme park fan who creates immersive experiences and rollercoaster game shows in his back garden

Adam Reeves has created a range of immersive experiences at home and has now turned his attention to a new rollercoaster-themed game show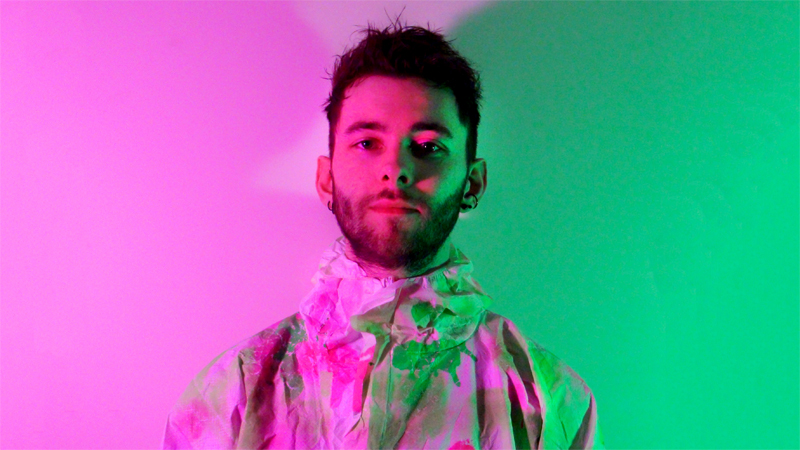 Adam Reeves is known for his home-made immersive installations
Credit: The Joy Sequence
A British theme park fanatic known for his homemade immersive attractions has taken his time in lockdown to move in a new direction - producing a remote game show based on rollercoasters.

Adam Reeves, who created The Joy Sequence in 2018, has developed a number of walkthrough attractions, with the immersive experiences running primarily out of his garage and back garden.

These experiences are designed in his own words to "tell stories of folklore and pseudoscience through escapism, immersion, and a dash of fear thrown in for good measure".

Home-made immersion

Despite the home-made nature of the creation, nothing has been done with half measures. In each attraction, Reeves has combined elements including branding, soundtracks, voiceovers, costumed actors, lighting sequences, special effects, themed scents and more to create experiences that turn the everyday into something that wouldn't look out of place in most theme park environments.

"I was hosting an upcoming family Christmas party at my new house and I was keen to do something different, memorable and a little more over the top than just any old Christmas party," Reeves tells Planet Attractions on why he started creating these experiences.

"After thinking about how I could use the empty garage to give everyone an interesting experience, the answer became obvious, I had to make The Grotto - a Christmas-themed horror maze - and scare the living daylights out of my family!"



In addition to The Grotto, Reeves has also hosted two further events - Pest Control, which is a four-stage extermination process with costumed actors, and JOY, a folklore tale of a magical box in a shrine, cursing non-believers who try to benefit from its power.

"People's reactions usually go in the order of nervousness while waiting to go into the attraction, because they know I don't do things by halves, fright/sometimes terror while walking through it, and laughter once they burst out of it and re-enter the real world," said Reeves. "They're washed over with a sense of relief with them having escaped but also the feeling of being entertained through a method they don't get to experience on a day-to-day basis."



Hexagon Bridge

A fourth attraction, Guilt Trip, is ready to go once gatherings become possible again in the UK but with the country currently in lockdown, Reeves thought up a new way to utilise his considerable creative talents.

"With walk-through experiences on hold, I was looking for ways to expand The Joy Sequence's production portfolio and entertain followers and fellow attraction enthusiasts from their homes," he said. "So I gave it a fresh coat of paint and produced Hexagon Bridge - a rollercoaster-themed game show."

In the game, players must cross a bridge of hexagons, answering questions correctly to move on to the next space, with each bridge representing a different category within the world of rollercoasters. If the player gets a question wrong, they burn a bridge and must go back to the start to try again.

Like Adam's physical creations, each episode features high attention to detail, with animated overlays on the video creating a dramatic game show aesthetic. The show also includes a range of sound and lighting effects, as well as lifelines, including phone-a-friend.

"Hexagon Bridge is about giving theme park fans a platform to test their knowledge and express their passion," said Reeves. "Contestants have really enjoyed taking part in the productions as it gives them an opportunity to escape from the world, what the essence of The Joy Sequence is all about, which has been especially important during this pandemic, and as theme parks are closed. It's even great for people who aren't the contestant - I've received many texts from friends playing along telling me where they got up to before losing the game!"



The first remotely-filmed episode has just been released, with further episodes currently being edited for future release.

For more Hexagon Bridge and to see more of Adam's creations, check out The Joy Sequence on his YouTube channel here.
Theme park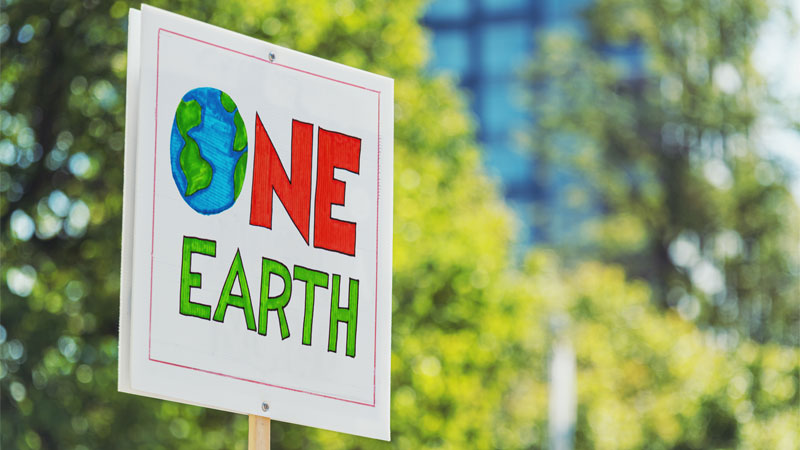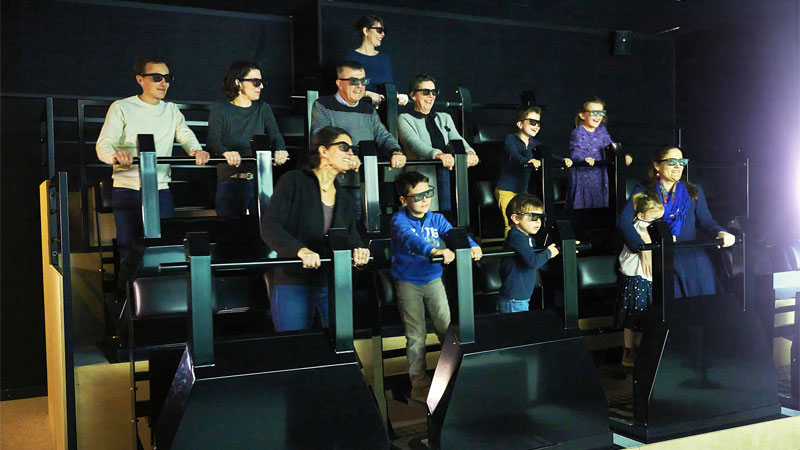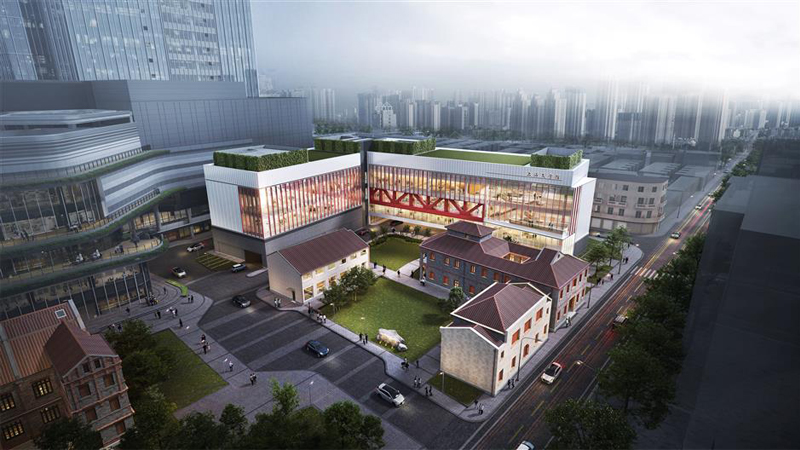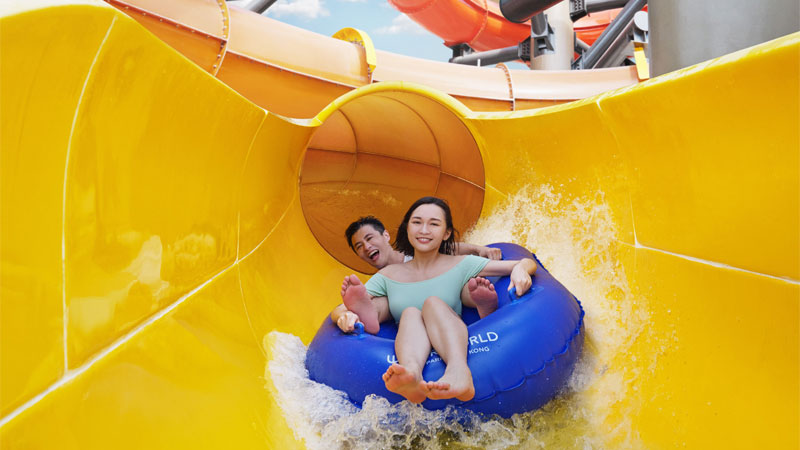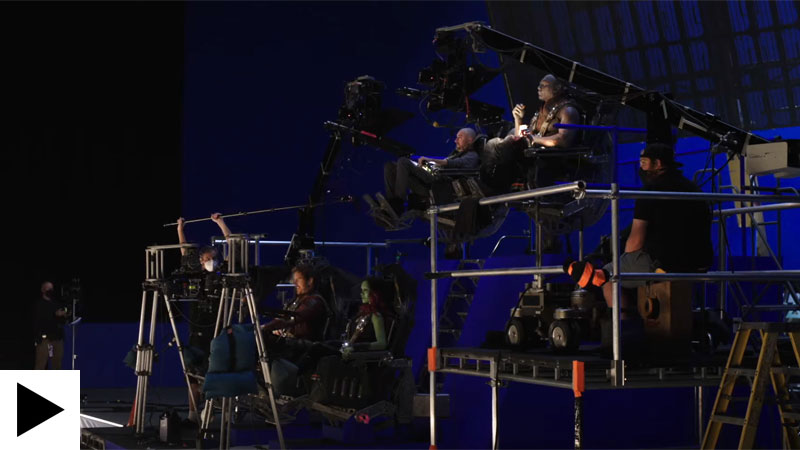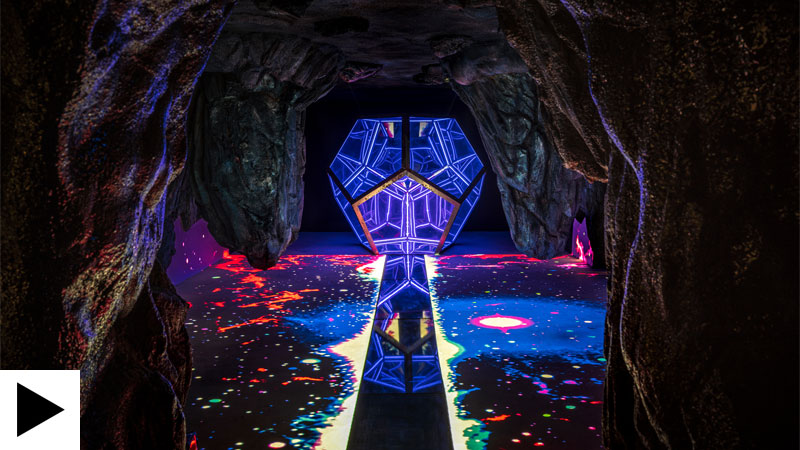 The world's first 'Amazement Park': Wake the Tiger's Graham MacVoy on Bristol's newest immersive attraction