In depth

Earnings reports: SeaWorld, Cedar Fair and Universal all soar in the face of Covid-19

SeaWorld, Cedar Fair and Universal have all experienced strong second quarters with the operators also revealing some hints as to what's coming for each in the near future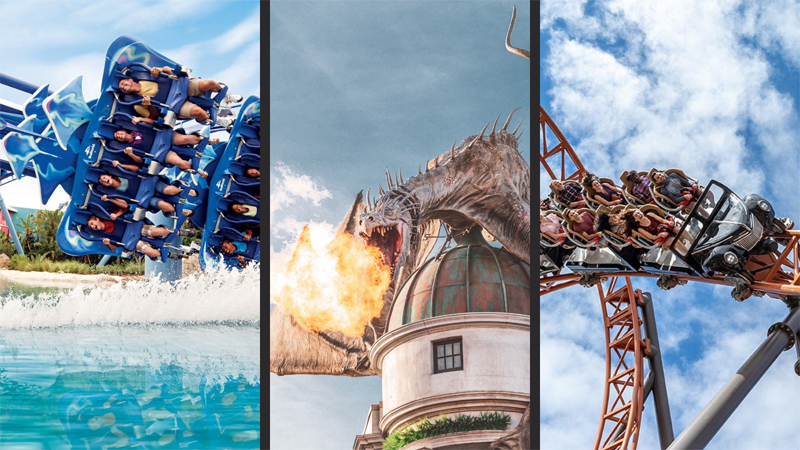 Theme park operators have been seeing strong results following a tough couple of years
The start of August signals the second quarter results for a number of major theme park operators, including SeaWorld, Cedar Fair, and Comcast - the parent company of Universal.

With results showing continued recovery in the face of Covid-19, Planet Attractions has taken a look at each report and seen how each operator has responded to their results. Keep an eye out for further releases, with Six Flags set to release their Q2 later this week, while Disney will release its results in October.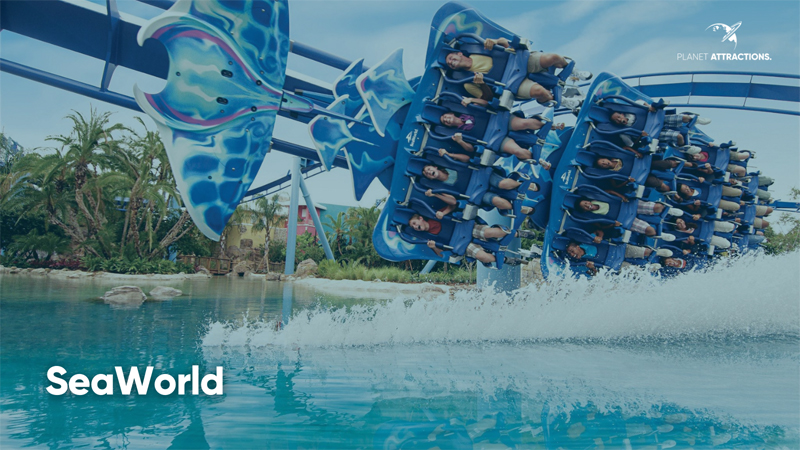 Visitation at SeaWorld is up with 6.3 million guests visiting its parks in the second quarter of 2022 - an increase of 500,000 visitors compared to the same period in 2021.

Revenue was also up, with an increase of US$65m (€63.6m, £53.7m) year-on-year to US$504.8m (€494.4m, £417.2m) - an increase of 14.8%. Compared to pre-pandemic 2019, the results are even more impressive with revenues up 24.3% or US$98.8m (€96.7m, £81.7m).

For the period, net income was US$116.6m (€114.2m, £96.4m) - the second highest Q2 on record for SeaWorld in its history. There was however a decrease of US$11.2m (€11m, £9.2m) on its highest ever Q2, which was recorded last year. Compared to 2019, net income is up significantly, increasing by 121.5% or US$64m (€62.7m, £52.9m).

Adjusted earnings for the quarter broke company records, with SeaWorld bringing in US$234m (€229.3m, £193.4m) for Q2 - an increase of US$15.6m (€15.3m, £12.9m) or 7.1% on 2021. Compared to pre-pandemic 2019, figures are up 56.6% - an increase of US$84.8m (€82.3m, £70.1m).

The company also notes that in the second quarter of 2022, SeaWorld came to the aid of 376 animals in need in the wild.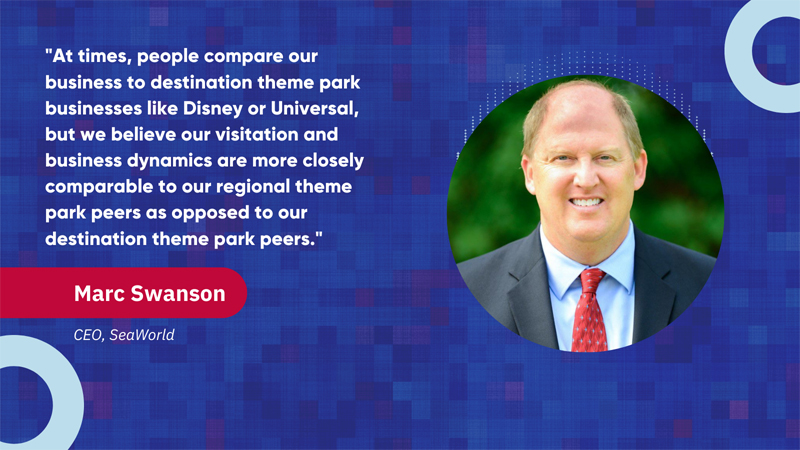 "While our second quarter and first half financial results were strong, these results still do not reflect a normalised operating environment and we still have significant scope to improve our execution and our financial results," said Marc Swanson, CEO, SeaWorld.

"International and group-related visitation is better than 2021, but is not yet back to pre-COVID levels and our staffing improved over the course of the second quarter, but we are still not yet at optimised staffing levels.

"While we were focused on getting all of our parks open and fully operating during the summer season, for the first time since 2019, we could have had more effective cost management during the quarter.

"We can and will work to do a better job going forward, consistent with what we have been doing for the past several years. We have several new projects and initiatives in flight that we expect will help us work to offset the unusually high inflationary pressures and become an even more efficient and profitable operating business."

Speaking during the company's earnings call, Swanson also compared the company to major operators including Disney and Universal, with Swanson claiming that SeaWorld's operations are closer to that of a regional theme park.

"We estimate that approximately 85% of our attendees drive to our parks," he said. "Our visitation is more similar to a typical regional amusement park business. At times, people compare our business to destination theme park businesses like Disney or Universal, but we believe our visitation and business dynamics are more closely comparable to our regional theme park peers as opposed to our destination theme park peers."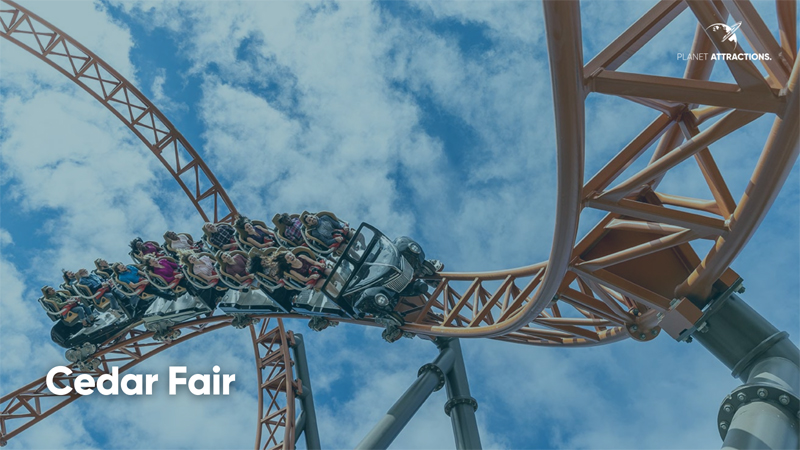 With the pandemic recovery in full swing for theme park operators, Cedar Fair shared its second quarter results, with a record 3.2 million season passes sold across its parks for the 2022 season.

In the second quarter, net revenue totalled US$509m (€498.5m, £420.7m) - an increase of US$110m (€107.7m, £90.9m) compared to the same period in 2021. Compared to the pre-pandemic Q2 in 2019, that figure increased by US$73m (€71.5m, £60.4m).

Net income for the company was US$51m (€50m, £42.2m) - an increase of US$110m (€107.7m, £91m) compared to a pandemic-hit 2021. There was a slight hit compared to pre-pandemic figures, with net income dropping by US$13m (€12.7m, £10.75m) from 2019. Adjusted earnings totalled US$171m (€167.5m, £141.4m) - an increase of US$169m (€165.6m, £139.75m) on the same quarter in the previous year. For pre-pandemic 2019, adjusted earnings have risen by US$7m (€6.85m, £5.8m), indicating continued recovery from the pandemic.

Guest numbers were significantly up in the second quarter on 2021, with 7.8 million guests visiting compared to 4.4 million last year. There was a slight decline on 2019 attendance however of around 8% or 654,000 visitors.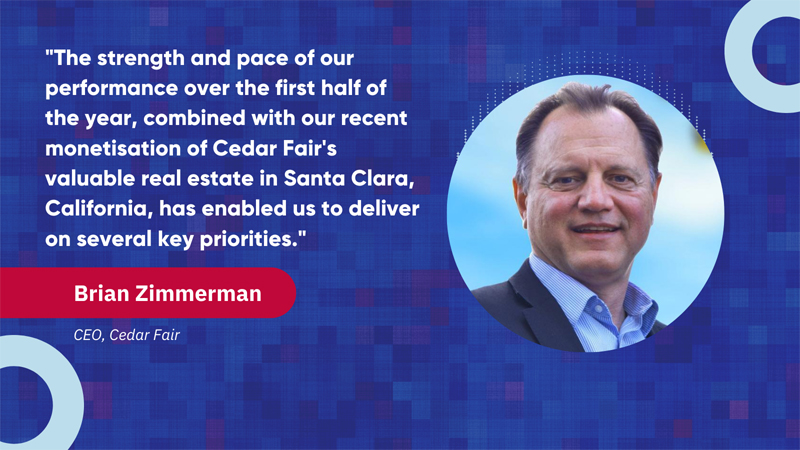 "Based on our results over the first half of the year and the strength of long lead indicators, I've never had more confidence in our business than I do right now," said Brian Zimmerman, CEO of Cedar Fair.

"My confidence in the business is driven by several factors. First and most importantly, are our guest satisfaction scores. Second is our overall financial performance. Third, our long lead indicators have never looked better.

"Resort bookings are also pacing well ahead of pre-pandemic levels, allowing us to reap the benefits of our investments to refresh and expand our resort offerings.

"Finally, the strength and pace of our performance over the first half of the year, combined with our recent monetisation of Cedar Fair's valuable real estate in Santa Clara, California, has enabled us to deliver on several key priorities, including reducing net leverage and establishing a well-defined capital allocation policy to return capital to our unitholders."

In addition to his remarks, Zimmerman was also asked about Cedar Fair's decision to recently announce the sale of the land its Great America park is built on, which will see the attraction close in the next ten years.

"This really was a once-in-a-generation opportunity," he said. The real estate market is extremely strong and healthy and Silicon Valley has its own dynamics in play.

"This was an opportunity for us to take a look at where we've got capital invested and how we deploy that capital.

"As we think about that market, we get to continue to operate that property for a number of years, maintain our relationship with the community, maintain our relationship with our customers. So we just thought that it was a very unique moment in time in terms of real estate values within Silicon Valley and that when you think about what we could generate, it gave us more flexibility on capital deployment, both in the moment and going forward."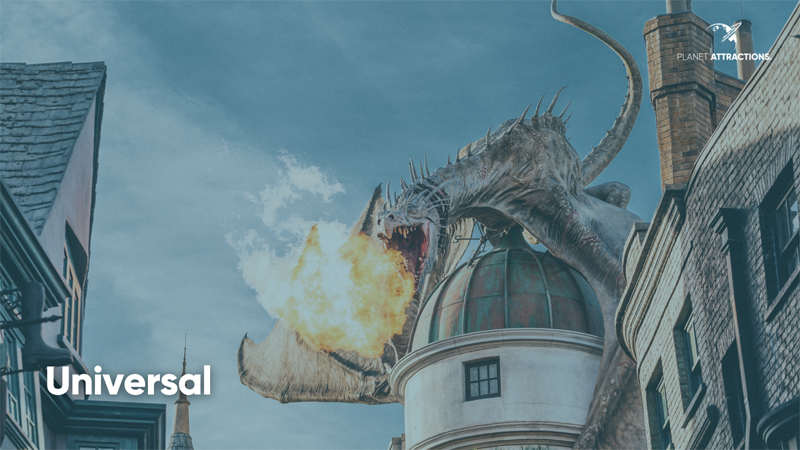 Despite fears of a recession, Universal's theme parks continue to remain moneymakers and prove buoyant in a post-pandemic world, with Universal's parent company Comcast reporting US$1.8bn (€1.76bn, £1.49bn) in record revenue for Q2 - an increase of 65% on the same period last year. This figure is even more impressive when considering that Universal Beijing was closed for most of the quarter as a result of Covid-19 levels in China.

Universal also generated its highest adjusted earnings for any second quarter in its history, with executives attributing the growth to higher attendance and increased spending by guests at Universal Orlando, Universal Studios Hollywood and Universal Studios Japan. In total, adjusted earnings increased year-on-year by US$411m (€402.7m, £339.9m) to US$632m (€619.4m, £522.5m). Additionally, Universal Orlando generated its highest ever adjusted earnings for any quarter.

For the first six months of the year, revenue from Universal's theme parks, with an astonishing increase of 96.3% to US$3.4bn (€3.33bn, £2.8bn) compared to 2021. This figure primarily reflects on improved operating conditions compared to last year, when each of Universal's theme parks in the US and Japan was either operating at limited capacity or closed during certain periods as a result of Covid-19.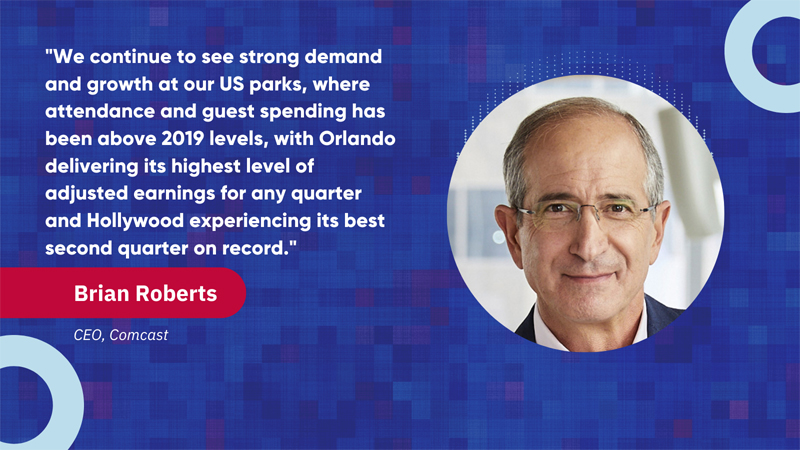 "Our parks segment continued its momentum generating record EBITDA for the second quarter and this is without much contribution from Beijing which was closed for nearly two months," said Comcast CEO, Brian Roberts.

"We continue to see strong demand and growth at our US parks, where attendance and guest spending has been above 2019 levels, with Orlando delivering its highest level of adjusted earnings for any quarter and Hollywood experiencing its best second quarter on record. Universal Japan has shown a nice rebound since capacity restrictions were lifted at the end of March with attendance having its strongest improvement since the pandemic and we expect momentum will build over the long-term.

"Universal Beijing was closed for about two months and reopened at the end of June, resulting in an earnings loss at that part of this quarter. However, this was still a financial improvement compared to the level of pre-opening costs we incurred in the same period last year. Since reopening the parks, the trends have been positive, despite capacity restrictions and testing requirements. While Covid remains a risk, we must manage, particularly in Asia, where we remain bullish on the parks business, both in the near and long-term."

Roberts also added that the company was "full steam ahead" on its Epic Universe project.

"I cannot be more excited for how this park will bring new experiences to our visitors," he said.

When asked about how Universal's parks could fare in a recession, and looking forward to the rest of 2022 and in 2023, Jeff Shell, CEO of Universal, said there was "no reason" to think that won't be the case in the future.

"Obviously, the parks business historically has been subject to macro trends, and there's no reason to think that that won't be the case in the future," he said.

"But when we look at our business, we're just not seeing it yet in our numbers and our performance.

"We feel really good about the parks and feel like there's a lot of growth ahead of us despite what could be macro challenges that we could or might face. We're just not seeing it yet."
Theme park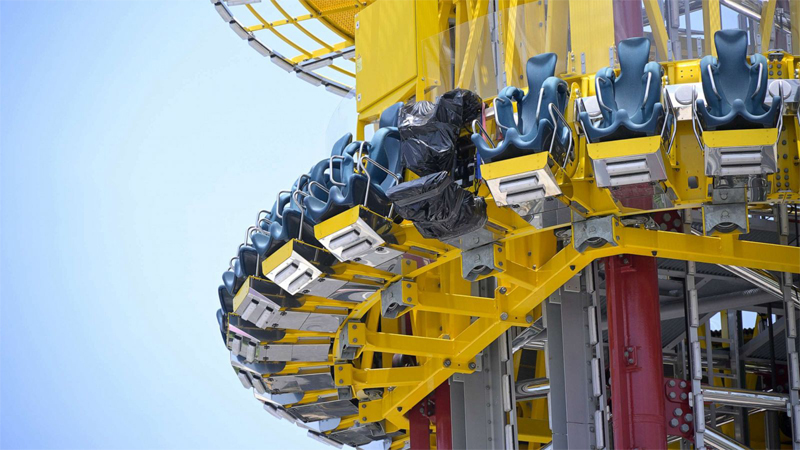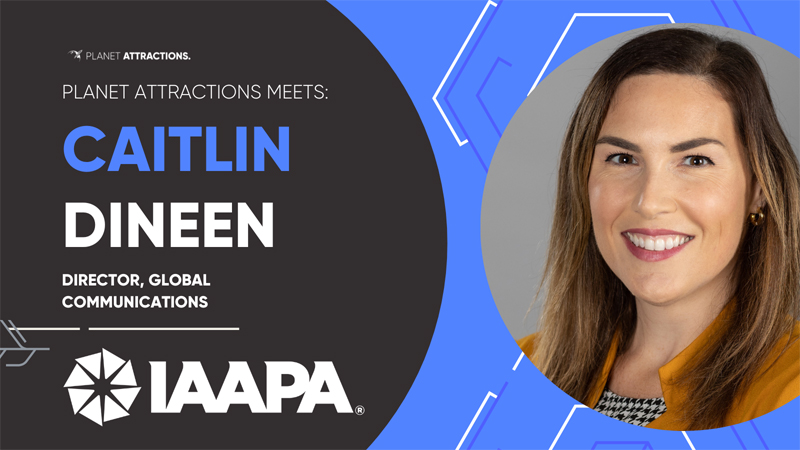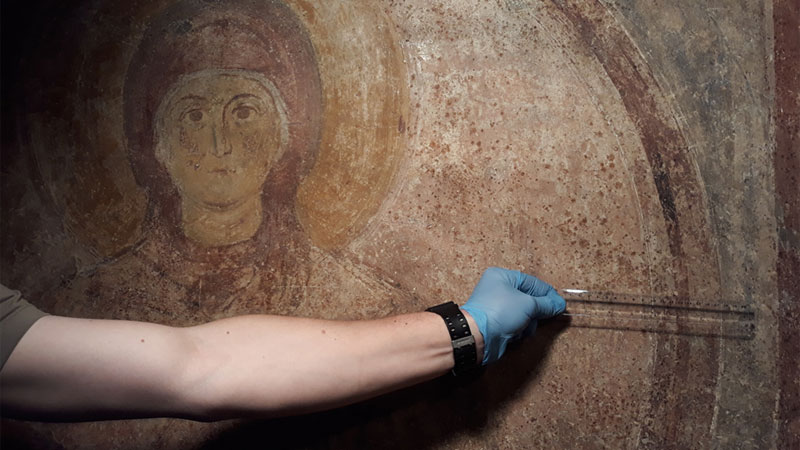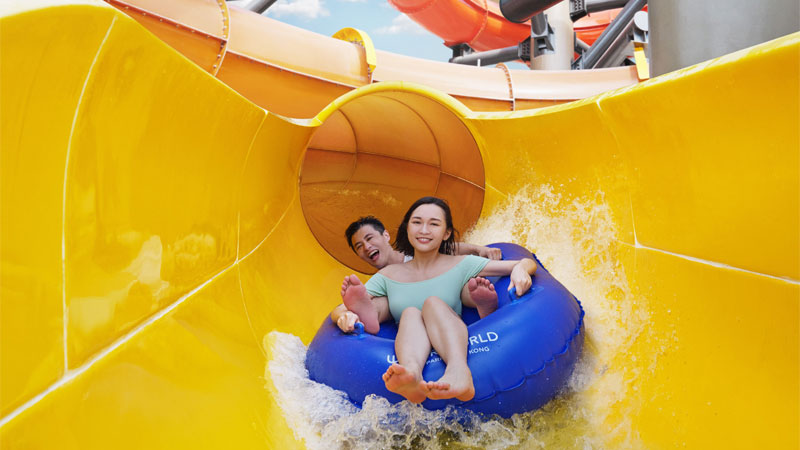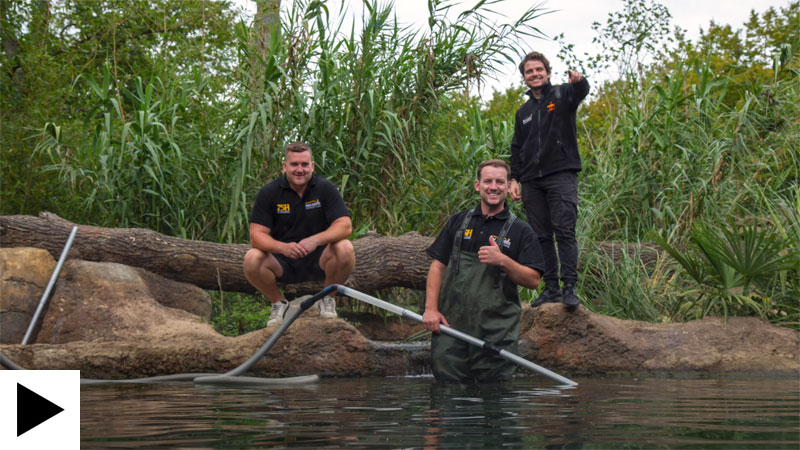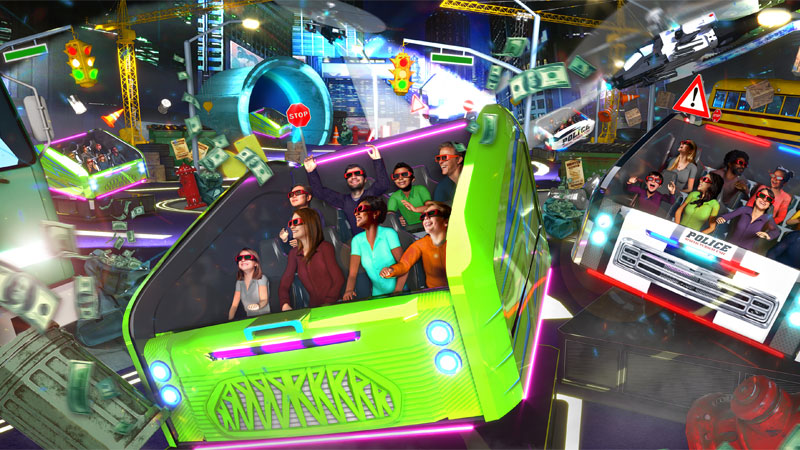 Into Overdrive: Inside the innovative new dark ride from Simworx