Build-A-Bear is on the hunt for new partners in locations offering family experiences, with the company announcing a new partnership to bring its Workshops to all four of Kalahari's US waterpark resort destinations




WhiteWater has revealed details of more than 60 major projects across its waterpark, water ride and surf divisions opening worldwide throughout 2023




The Ministry of Investment of Saudi Arabia and Haichang Ocean Park have jointly announced the planned development of the first large-scale Ocean Park in the kingdom.




Tropical Islands, one of the world's largest waterparks, is planning to invest €25m (US$27.3m, £22m) into a new 500-bedroom onsite hotel.




Idaho's Roaring Springs Waterpark is set to reopen to the public next month with a number of major additions to the attraction.




Noah's Ark Waterpark - one of the US's largest waterparks - has unveiled a new immersive waterslide experience dubbed 'The Chameleon'.




Universal's Volcano Bay in Orlando, Florida, will close today (March 15) due to inclement weather conditions.




We're still early into 2023 and leading waterpark manufacturer WhiteWater has already opened two water rides – Super Flume and River Raft at VinWonders in Phú Quốc, Vietnam.




From waterpark suppliers and media specialists to creative designers and dark ride producers, Planet Attractions has gone to every corner of the globe to find out what's hot in 2023




Connect&Go - a global leader in guest and attractions management technology - has grown significantly over the last decade. Its co-founder Anthony Palermo spoke to Planet Attractions




The Sidemen recently took a trip to Dubai for an epic game of hide and seek in one of the world's premiere waterparks




More than 36,000 people travelled to Orlando in November for the annual spectacular known as IAAPA Expo. Planet Attractions was in attendance




Polin has unveiled six new products at IAAPA Expo, including Cosmos - a family slide attraction designed as a space base. The ride has optional VR where guests can slide down as though they are travelling through space.




IAAPA has unveiled the list of finalists for its prestigious Brass Ring Awards, with winners to be announced during a special ceremony at this year's IAAPA Expo in Orlando, Florida




Disney World's Blizzard Beach waterpark will reopen to the public next month with new Frozen additions following a lengthy refurbishment




WhiteWater brings a strong presence to each and every IAAPA Expo. The company's chief marketing officer, Una de Boer, tells Planet Attractions about everything the company has to offer




The Titanic Delux Golf Belek - a hotel and resort destination in Antalya, Turkey - has debuted a first-of-its-kind attraction from waterpark specialists Polin, the Rift waterslide.




Planet Attractions travelled to Belgium recently to meet Peter van der Schans, IAAPA's new executive director and vice president for the Europe, Middle East, and Africa region. Here's what he had to say




Fast becoming one of the key industry events for the visitor attractions sector, here's everything you need to know about this year's Saudi Entertainment and Amusement Expo




A number of attractions suppliers and manufacturers have been named winners of China's prestigious Golden Crown Awards




The Dubai Entertainment, Amusement & Leisure Exhibition returned in 2022, bringing with it much success for attendees and exhibitors alike




Looping Group has acquired one of the most popular attractions in Croatia, with Aquapark Istralandia now joining its collection of attractions across Europe




The companies have entered into a three-year partnership that will see Accesso supply its point of sale solutions across four of Pyek Group's waterparks




The event will feature an extensive tradeshow and the MENALAC LEA Conference and awards




Merlin will develop and operate exclusive Jumanji-themed attractions




Here are all the events you should be attending this month




The RAAPA Expo will go ahead as scheduled despite the difficulties being caused for people and businesses in Russia following Vladimir Putin's invasion of Ukraine




With so many big things coming in the year ahead, we've rounded up all the key events taking place this year. Welcome to your attractions calendar for 2022.




The water ride manufacturer will offer new sustainable services and products as part of its commitment to decarbonise the attractions industry




Eleven major new ride attractions to open at waterparks and theme parks in 2022 – the most "significant and exciting lineup" in SeaWorld history




October 1 marks a huge landmark for Disney World, which has kicked off celebrations for its 50th anniversary.




Rounding up all the biggest news from both publications and associations, here is your latest edition of From the Industry from Planet Attractions




Rounding up all the biggest news from fans and influencers, here is your latest edition of From the Community from Planet Attractions




Dependent on local restrictions being lifted, the new attraction is scheduled to open in October 2021




The Innokind innovation platform from Polin Waterparks is open to anyone interested in creating new solutions for improving the visitor experience




Rounding up all the biggest news from fans and influencers, here is your latest edition of From the Community from Planet Attractions




The fourth shrine of Tutankhamun is heading to the Grand Egyotian Museum, Shakespeare's Globe reopens for business, Paul Chutter on his new role at WhiteWater and Boris Johnson sparking controversy over the Elgin Marbles. Welcome to the latest edition of The Week from Planet Attractions




Work has restarted on Universal's fourth gate in Orlando, with Epic Universe now scheduled to open in early 2025




The resort will include a 260,000 sq ft water park and luxury themed suites




Rounding up all the biggest news from both publications and associations, here is this week's edition of From the Industry




Nickelodeon, China Leisure and JRA have collaborated on Shenzhen's brand new Nickelodeon-themed Family Entertainment Centre at the OCT Happy Harbor retail and entertainment complex




Here are the top stories from Planet Attractions since the start of the year




Businessman Mario Celso Lopes is planning to transform the economic landscape of his hometown by building one of the largest waterparks in Latin America




A brand new Nickelodeon family entertainment centre is about to open its doors in Shenzhen, China. Planet Attractions spoke to China Leisure president, Linda Dong, about the upcoming project, the country's FEC market and the importance of major IPs to developments in China


































© Kazoo 5 Limited 2023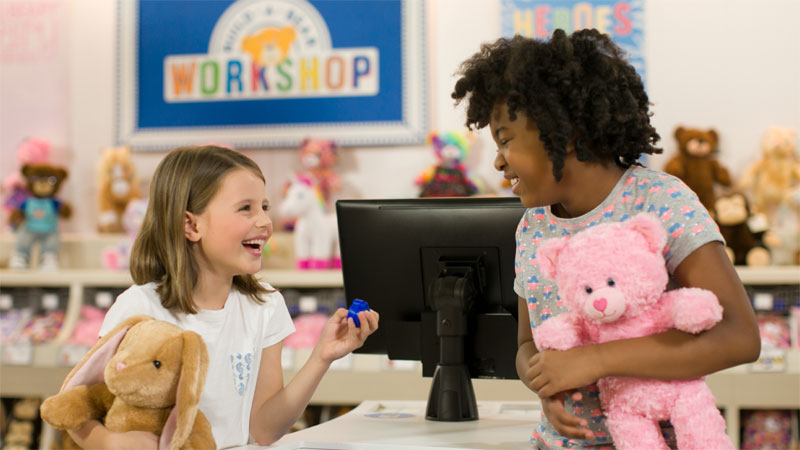 Build-A-Bear is on the hunt for new partners in locations offering family experiences, with the company announcing a new partnership to bring its Workshops to all four of Kalahari's US waterpark resort destinations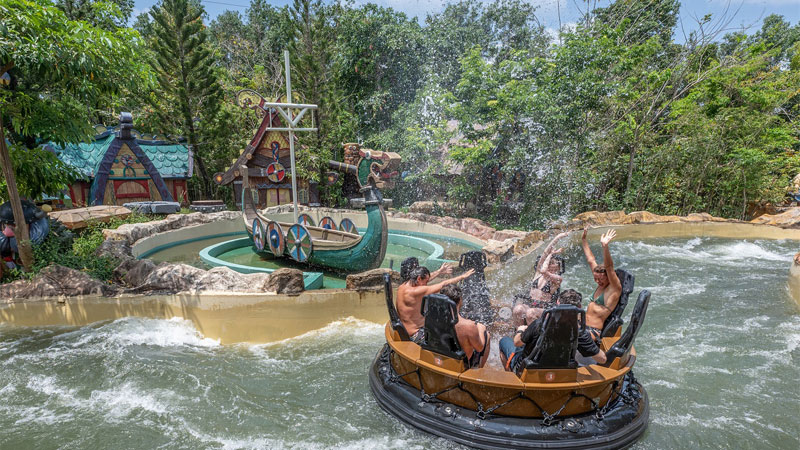 WhiteWater has revealed details of more than 60 major projects across its waterpark, water ride and surf divisions opening worldwide throughout 2023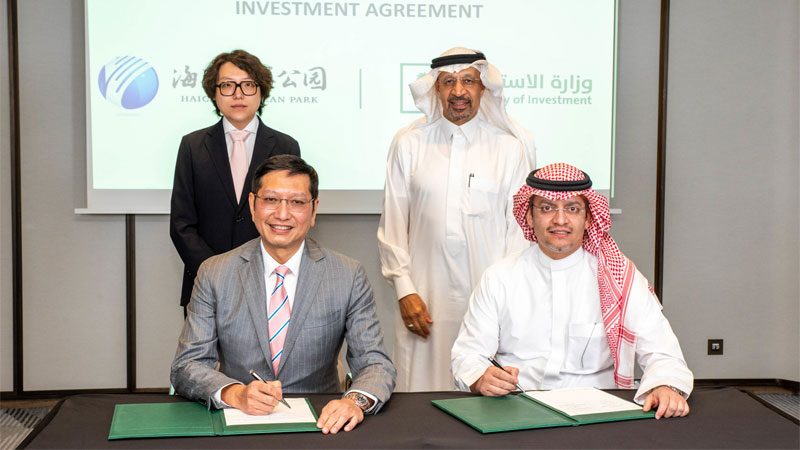 The Ministry of Investment of Saudi Arabia and Haichang Ocean Park have jointly announced the planned development of the first large-scale Ocean Park in the kingdom.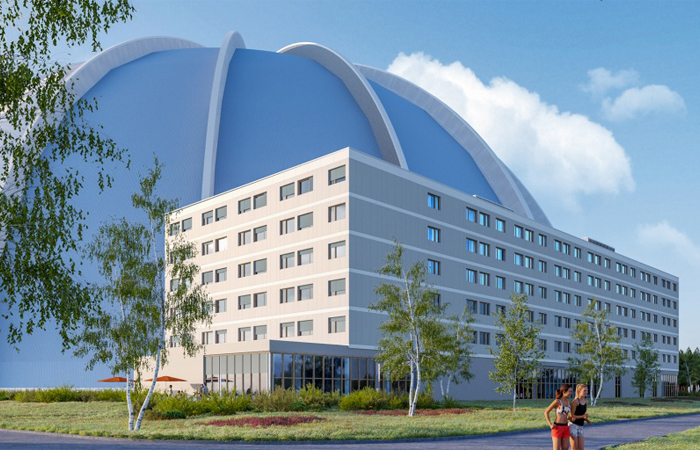 Tropical Islands, one of the world's largest waterparks, is planning to invest €25m (US$27.3m, £22m) into a new 500-bedroom onsite hotel.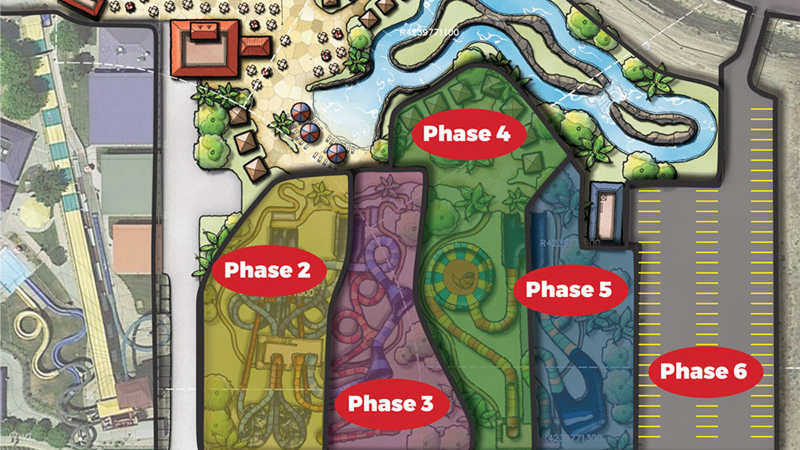 Idaho's Roaring Springs Waterpark is set to reopen to the public next month with a number of major additions to the attraction.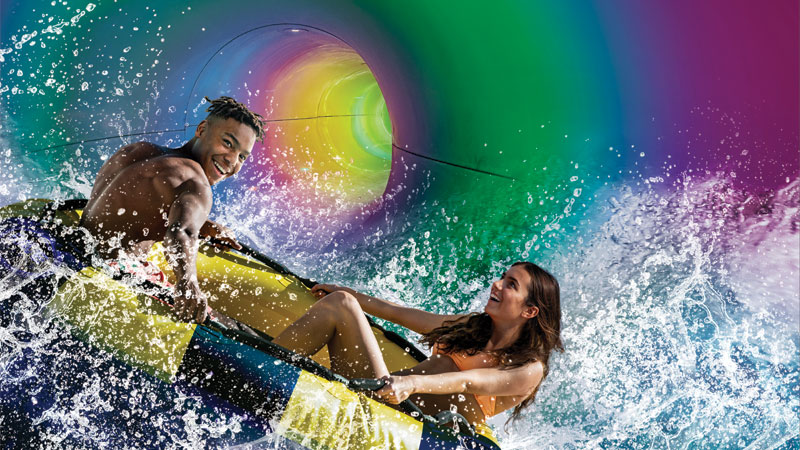 Noah's Ark Waterpark - one of the US's largest waterparks - has unveiled a new immersive waterslide experience dubbed 'The Chameleon'.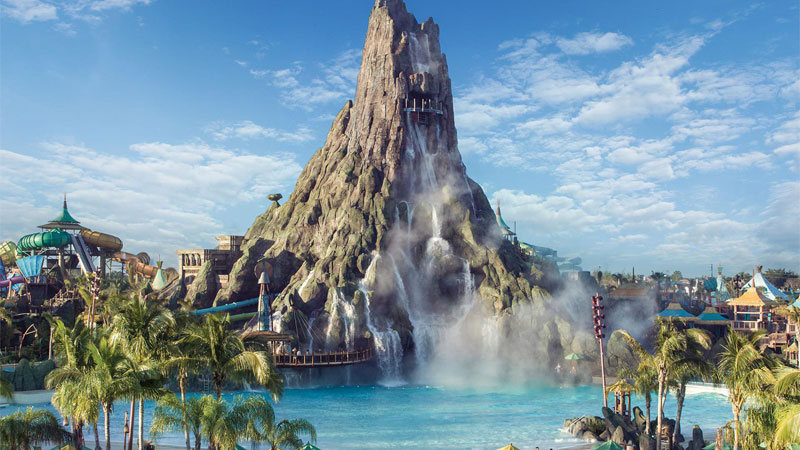 Universal's Volcano Bay in Orlando, Florida, will close today (March 15) due to inclement weather conditions.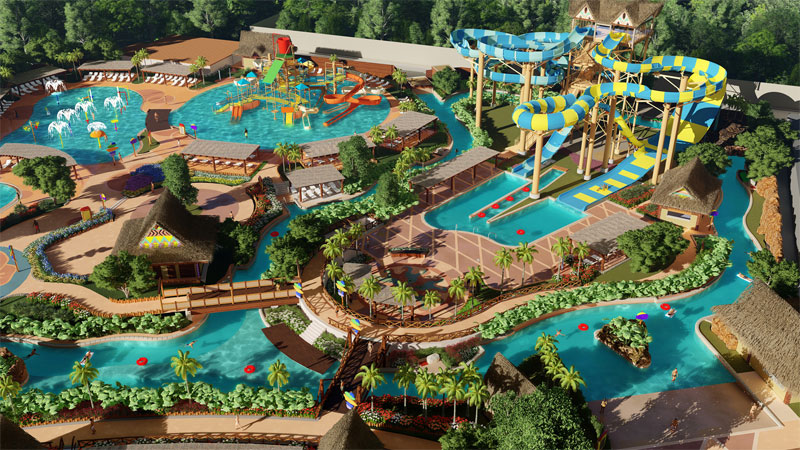 We're still early into 2023 and leading waterpark manufacturer WhiteWater has already opened two water rides – Super Flume and River Raft at VinWonders in Phú Quốc, Vietnam.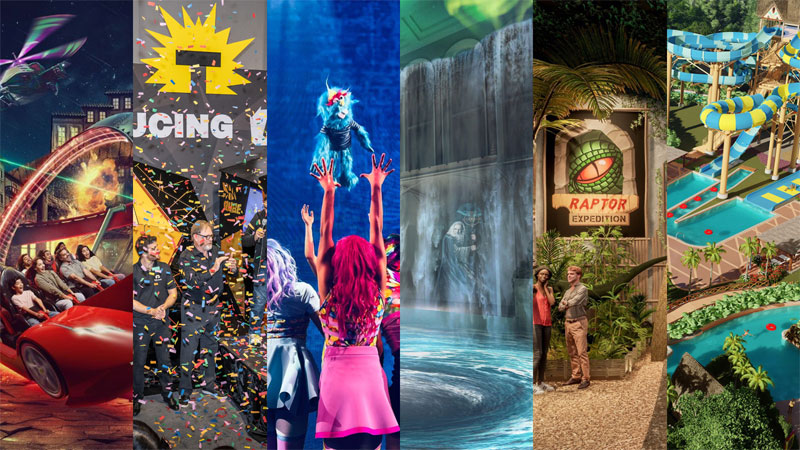 From waterpark suppliers and media specialists to creative designers and dark ride producers, Planet Attractions has gone to every corner of the globe to find out what's hot in 2023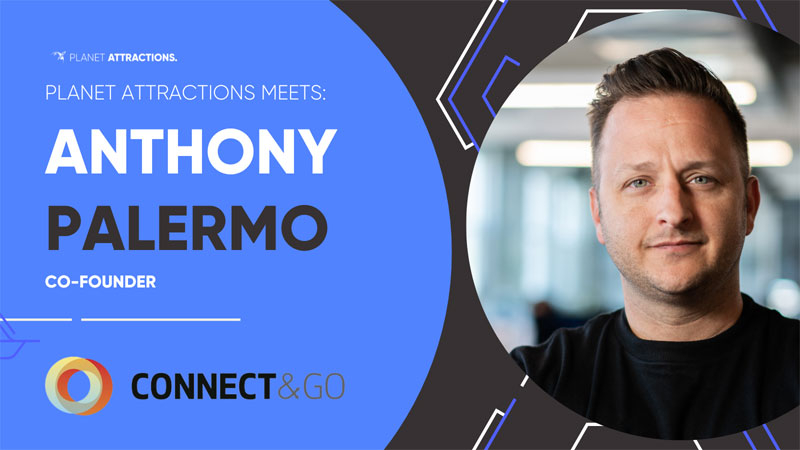 Connect&Go - a global leader in guest and attractions management technology - has grown significantly over the last decade. Its co-founder Anthony Palermo spoke to Planet Attractions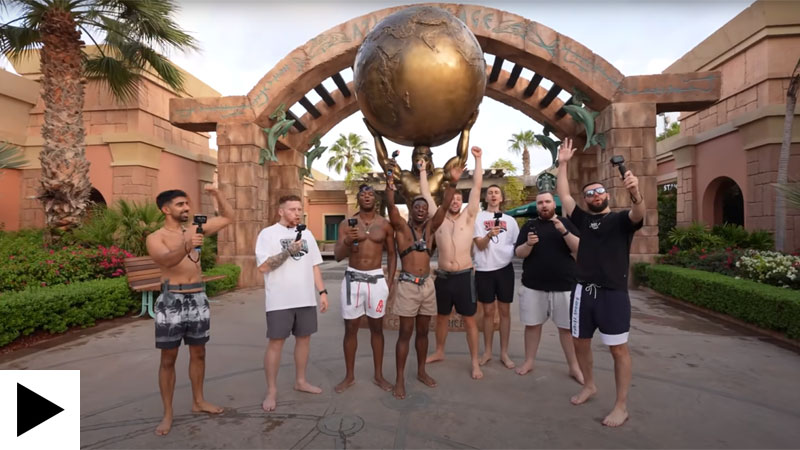 The Sidemen recently took a trip to Dubai for an epic game of hide and seek in one of the world's premiere waterparks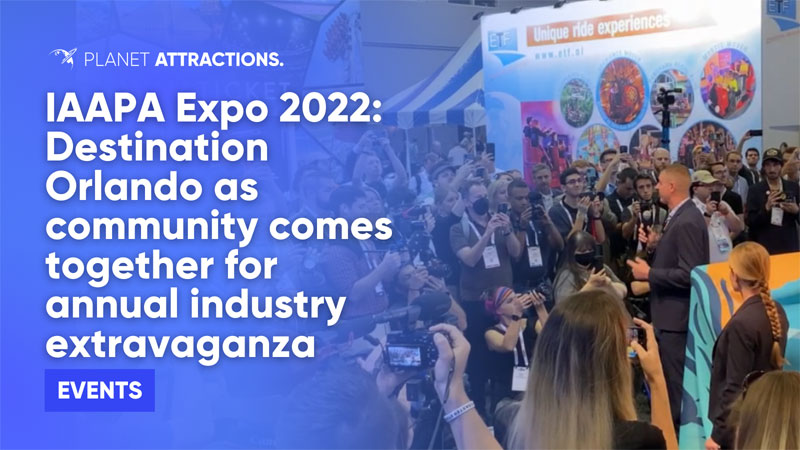 More than 36,000 people travelled to Orlando in November for the annual spectacular known as IAAPA Expo. Planet Attractions was in attendance


Polin has unveiled six new products at IAAPA Expo, including Cosmos - a family slide attraction designed as a space base. The ride has optional VR where guests can slide down as though they are travelling through space.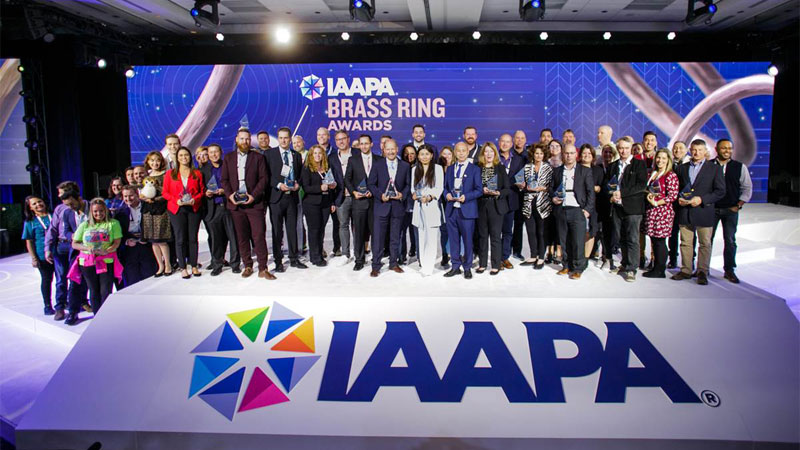 IAAPA has unveiled the list of finalists for its prestigious Brass Ring Awards, with winners to be announced during a special ceremony at this year's IAAPA Expo in Orlando, Florida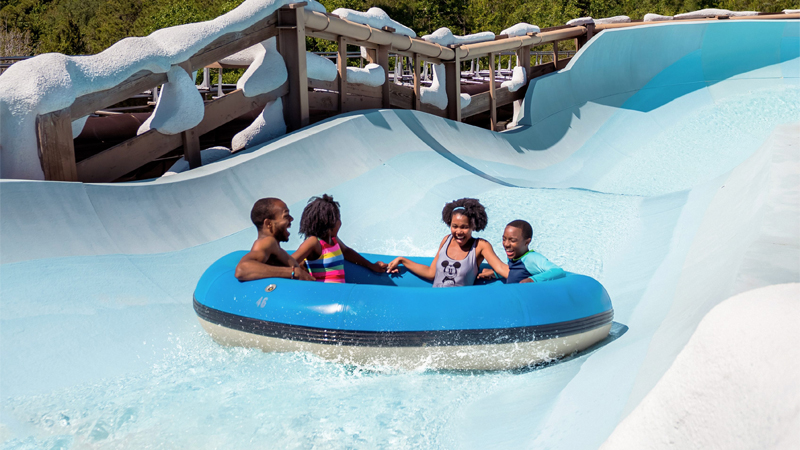 Disney World's Blizzard Beach waterpark will reopen to the public next month with new Frozen additions following a lengthy refurbishment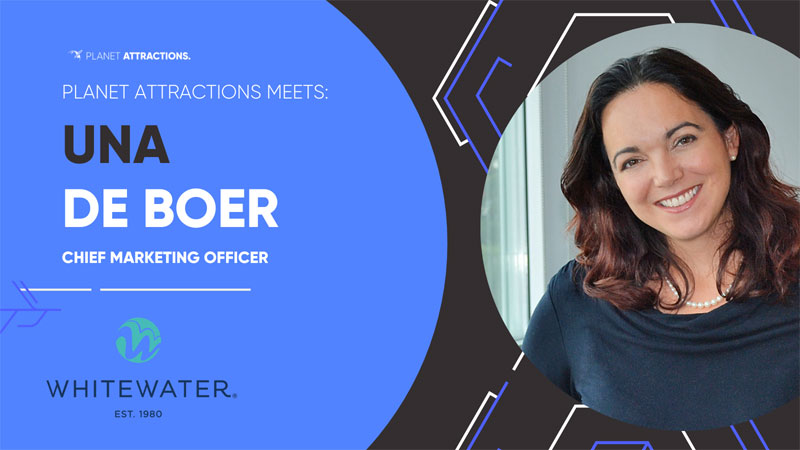 WhiteWater brings a strong presence to each and every IAAPA Expo. The company's chief marketing officer, Una de Boer, tells Planet Attractions about everything the company has to offer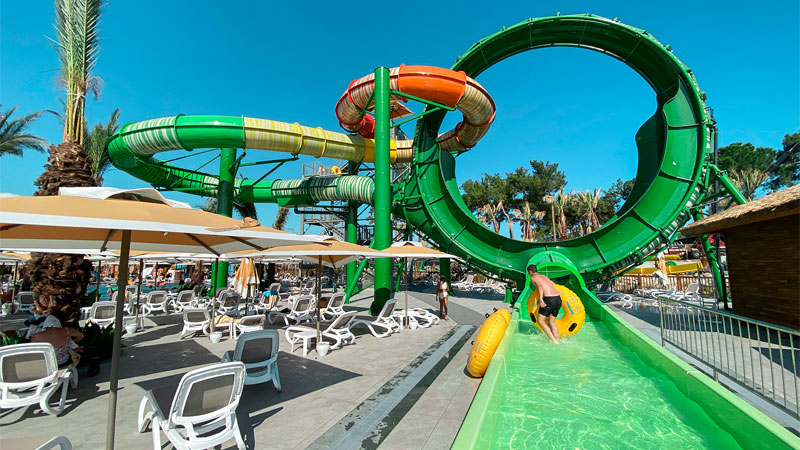 The Titanic Delux Golf Belek - a hotel and resort destination in Antalya, Turkey - has debuted a first-of-its-kind attraction from waterpark specialists Polin, the Rift waterslide.


Planet Attractions travelled to Belgium recently to meet Peter van der Schans, IAAPA's new executive director and vice president for the Europe, Middle East, and Africa region. Here's what he had to say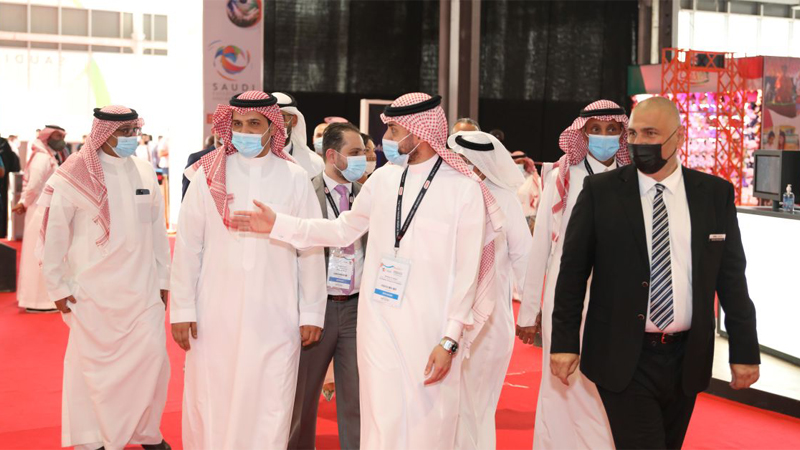 Fast becoming one of the key industry events for the visitor attractions sector, here's everything you need to know about this year's Saudi Entertainment and Amusement Expo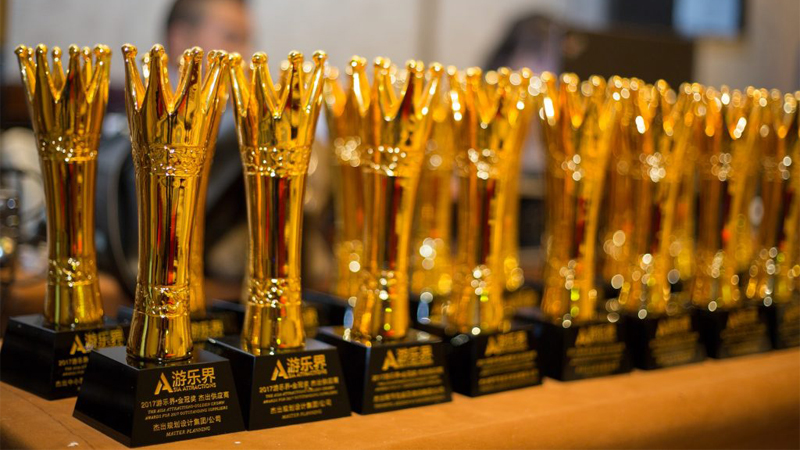 A number of attractions suppliers and manufacturers have been named winners of China's prestigious Golden Crown Awards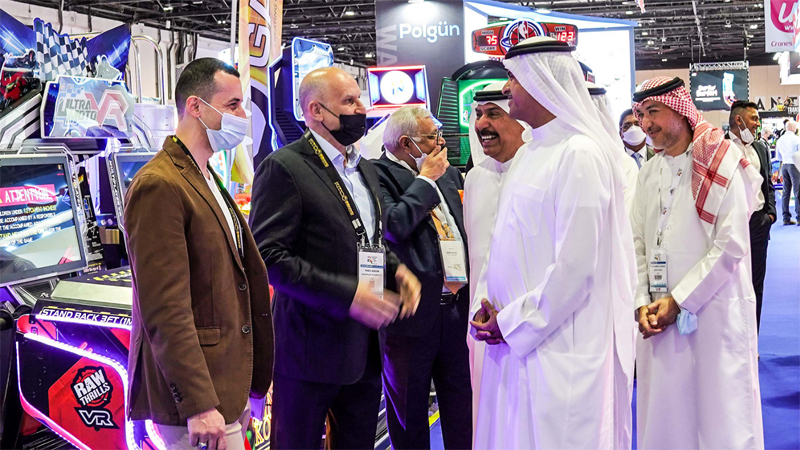 The Dubai Entertainment, Amusement & Leisure Exhibition returned in 2022, bringing with it much success for attendees and exhibitors alike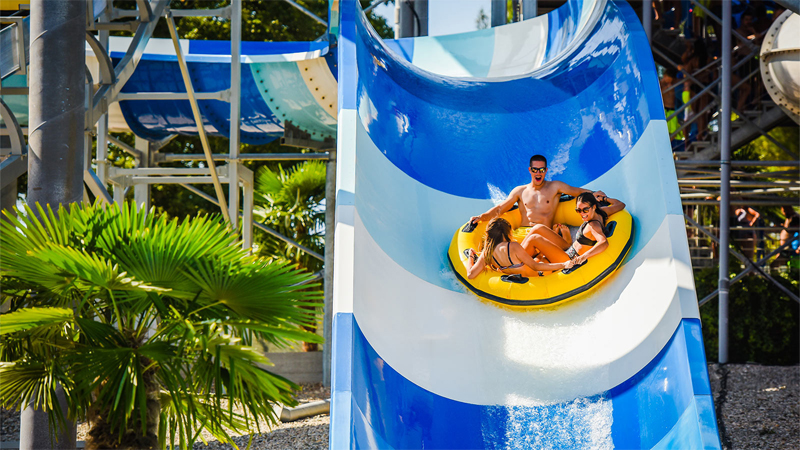 Looping Group has acquired one of the most popular attractions in Croatia, with Aquapark Istralandia now joining its collection of attractions across Europe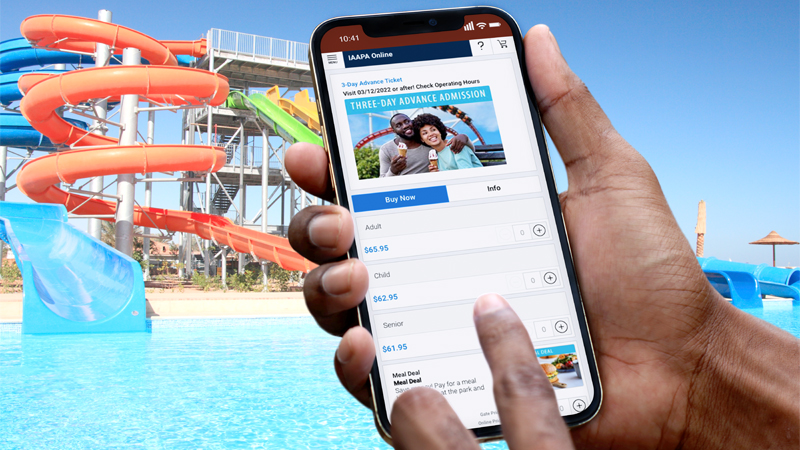 The companies have entered into a three-year partnership that will see Accesso supply its point of sale solutions across four of Pyek Group's waterparks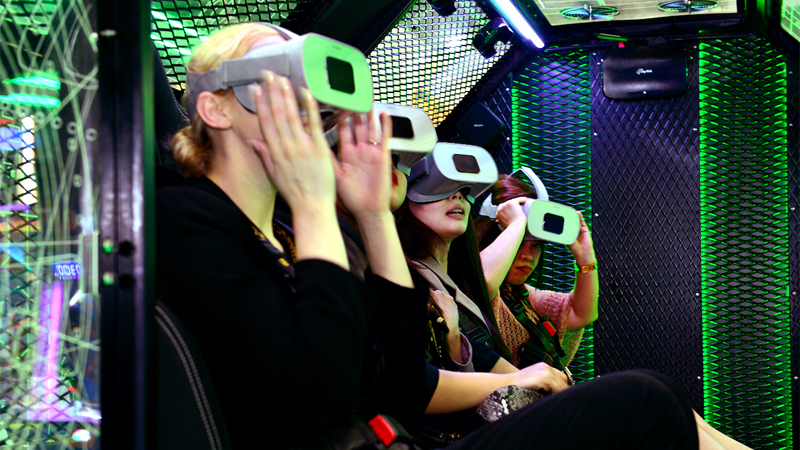 The event will feature an extensive tradeshow and the MENALAC LEA Conference and awards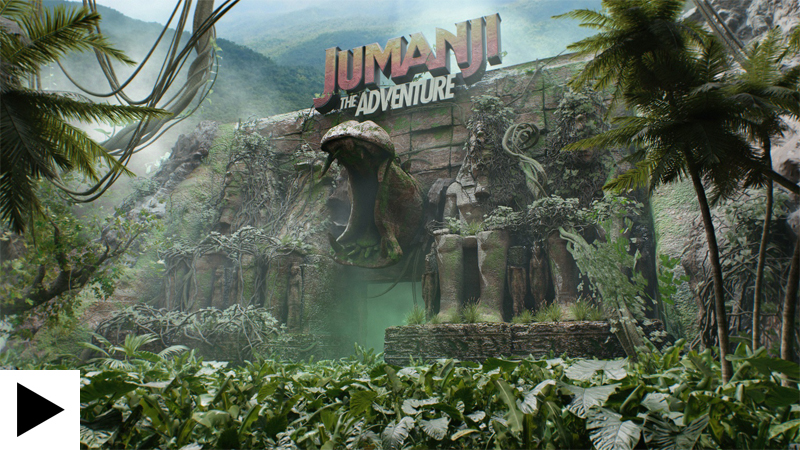 Merlin will develop and operate exclusive Jumanji-themed attractions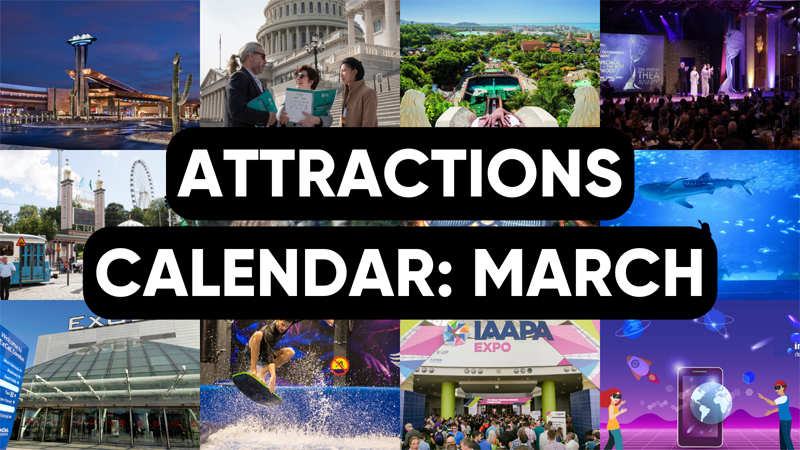 Here are all the events you should be attending this month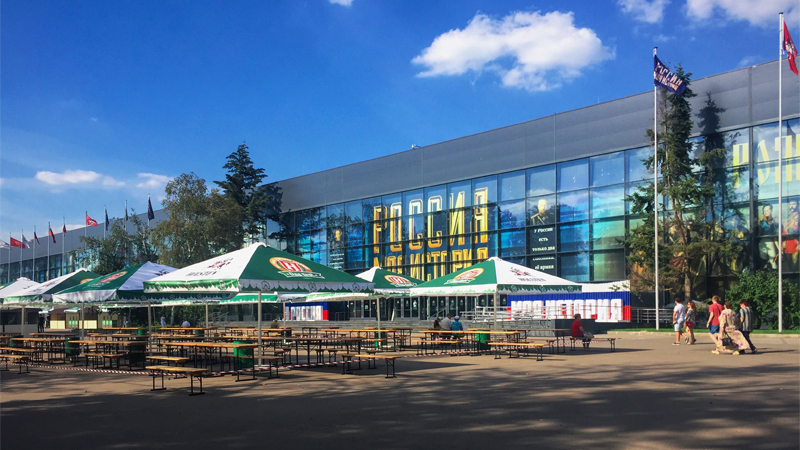 The RAAPA Expo will go ahead as scheduled despite the difficulties being caused for people and businesses in Russia following Vladimir Putin's invasion of Ukraine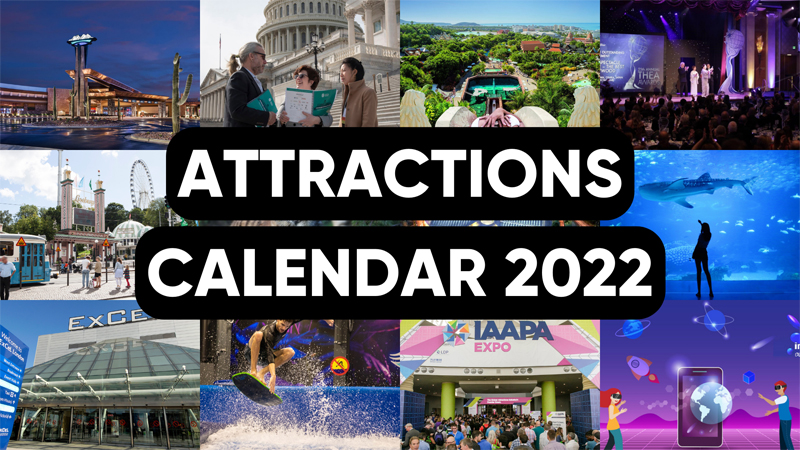 With so many big things coming in the year ahead, we've rounded up all the key events taking place this year. Welcome to your attractions calendar for 2022.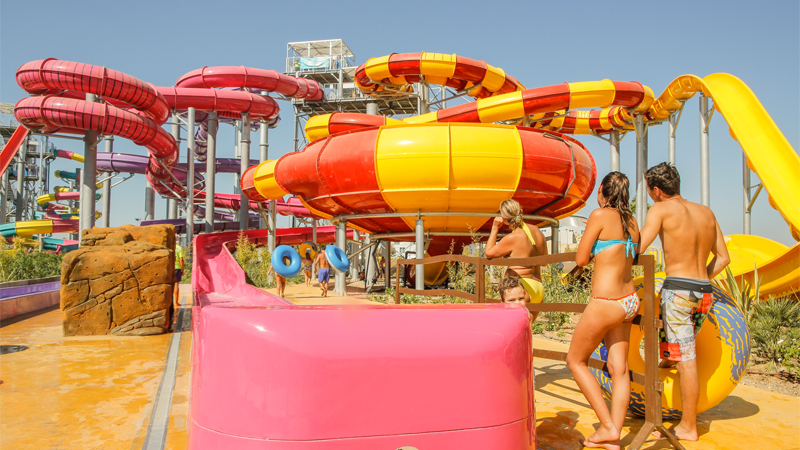 The water ride manufacturer will offer new sustainable services and products as part of its commitment to decarbonise the attractions industry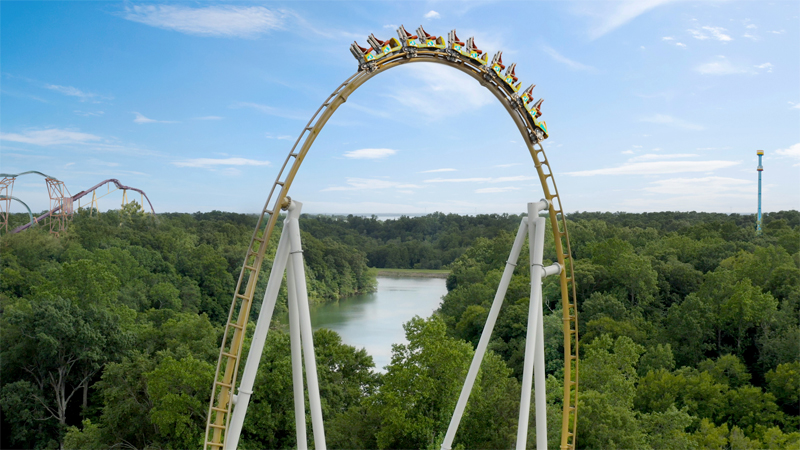 Eleven major new ride attractions to open at waterparks and theme parks in 2022 – the most "significant and exciting lineup" in SeaWorld history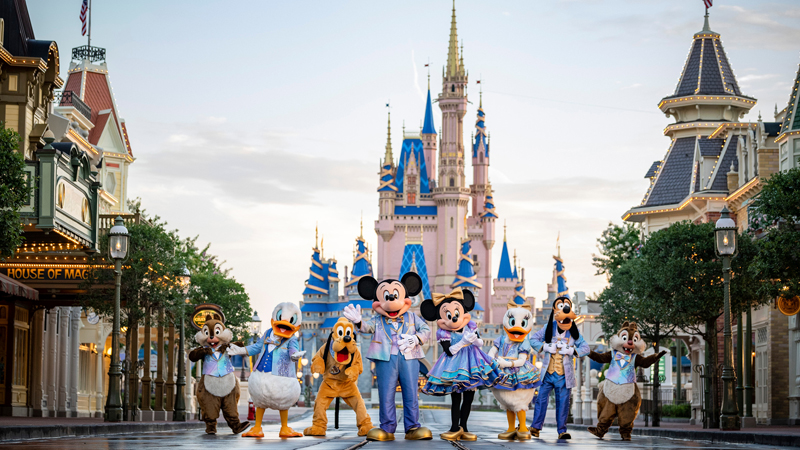 October 1 marks a huge landmark for Disney World, which has kicked off celebrations for its 50th anniversary.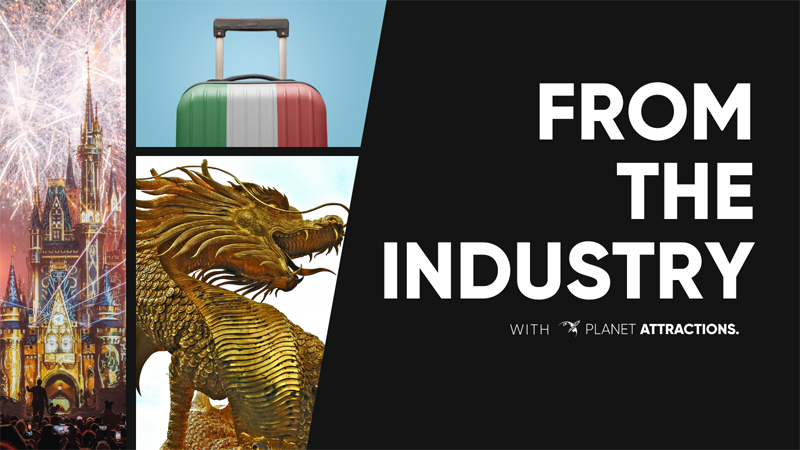 Rounding up all the biggest news from both publications and associations, here is your latest edition of From the Industry from Planet Attractions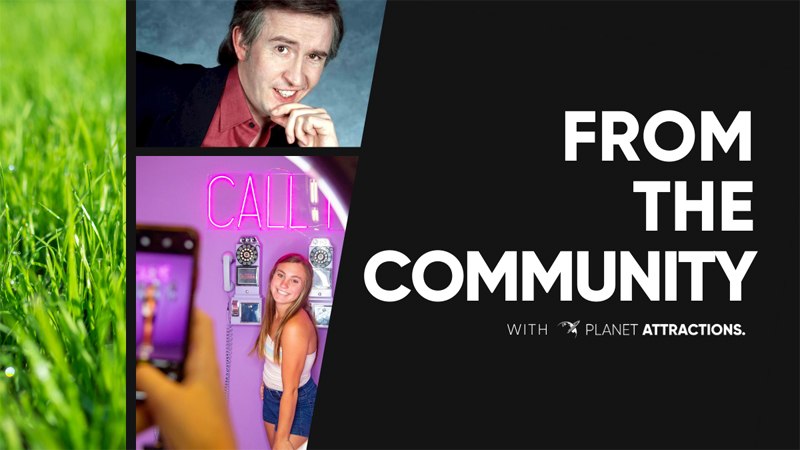 Rounding up all the biggest news from fans and influencers, here is your latest edition of From the Community from Planet Attractions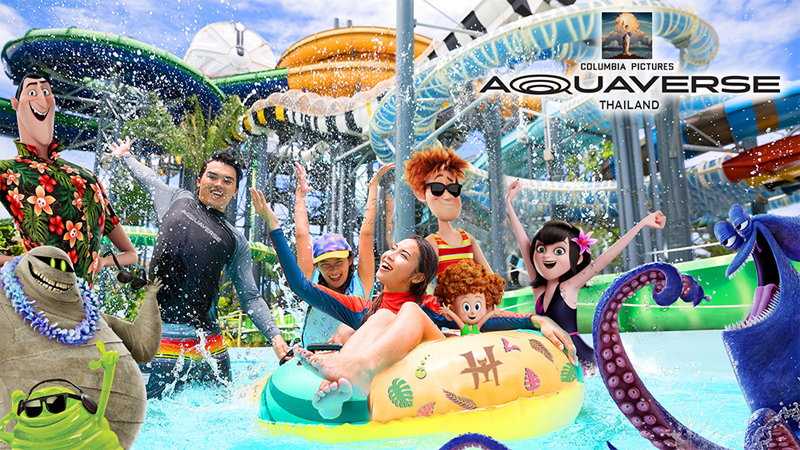 Dependent on local restrictions being lifted, the new attraction is scheduled to open in October 2021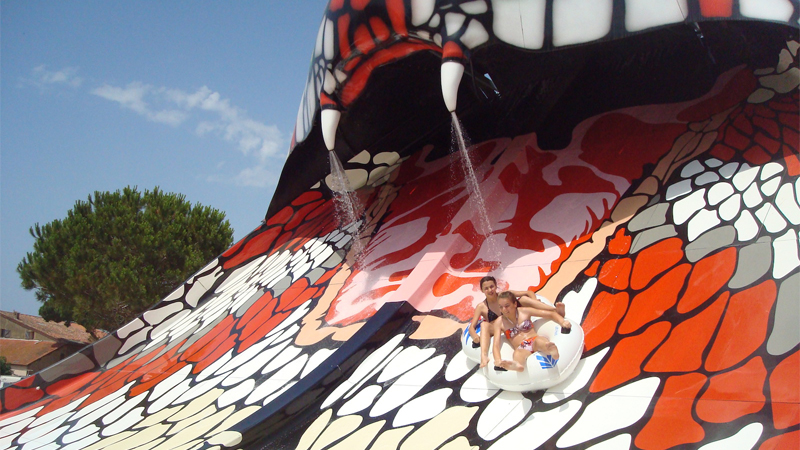 The Innokind innovation platform from Polin Waterparks is open to anyone interested in creating new solutions for improving the visitor experience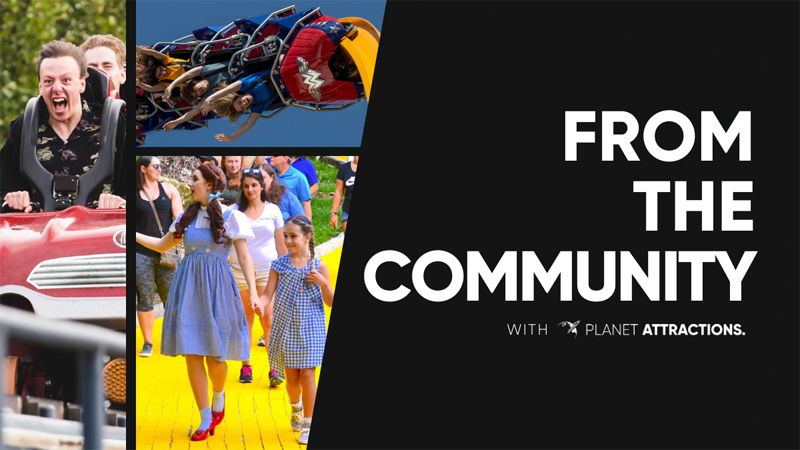 Rounding up all the biggest news from fans and influencers, here is your latest edition of From the Community from Planet Attractions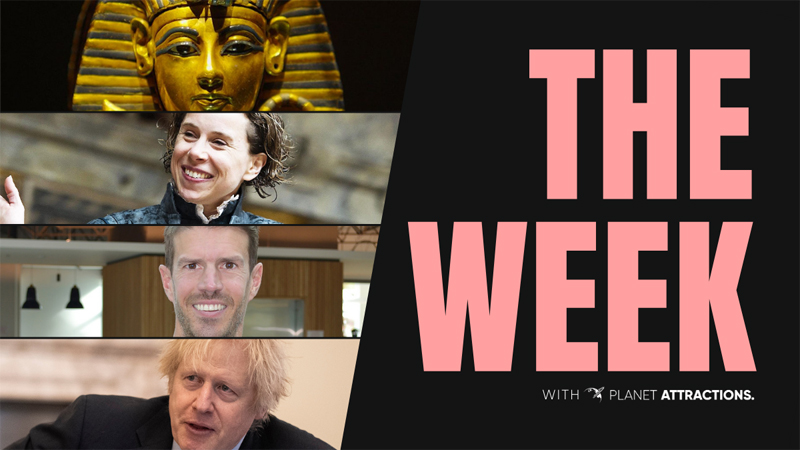 The fourth shrine of Tutankhamun is heading to the Grand Egyotian Museum, Shakespeare's Globe reopens for business, Paul Chutter on his new role at WhiteWater and Boris Johnson sparking controversy over the Elgin Marbles. Welcome to the latest edition of The Week from Planet Attractions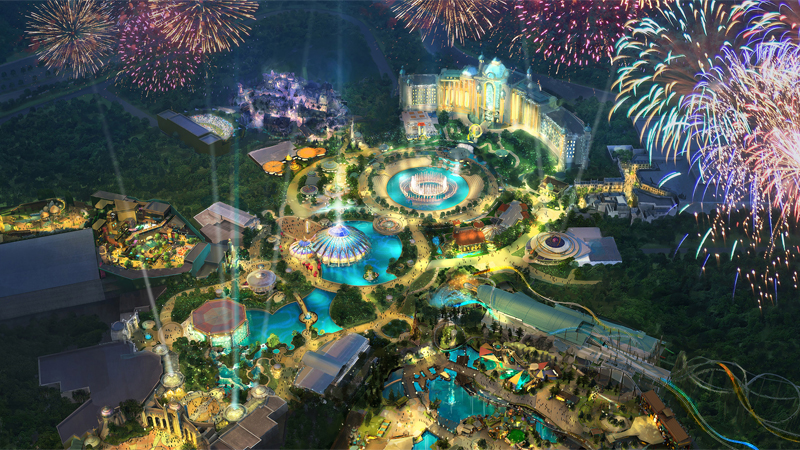 Work has restarted on Universal's fourth gate in Orlando, with Epic Universe now scheduled to open in early 2025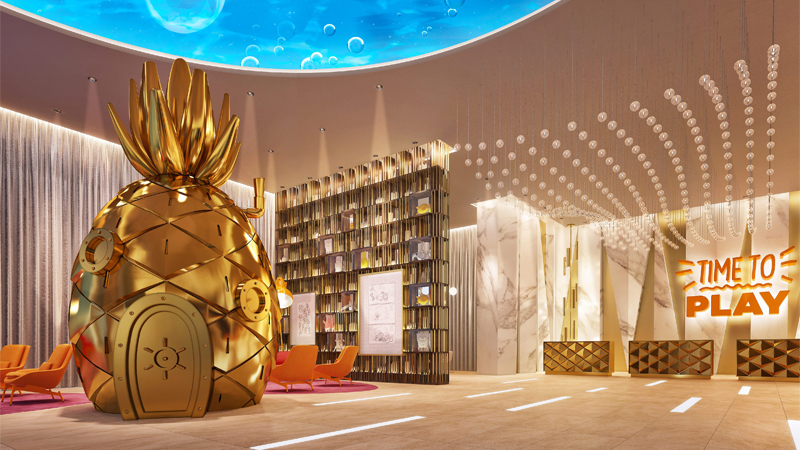 The resort will include a 260,000 sq ft water park and luxury themed suites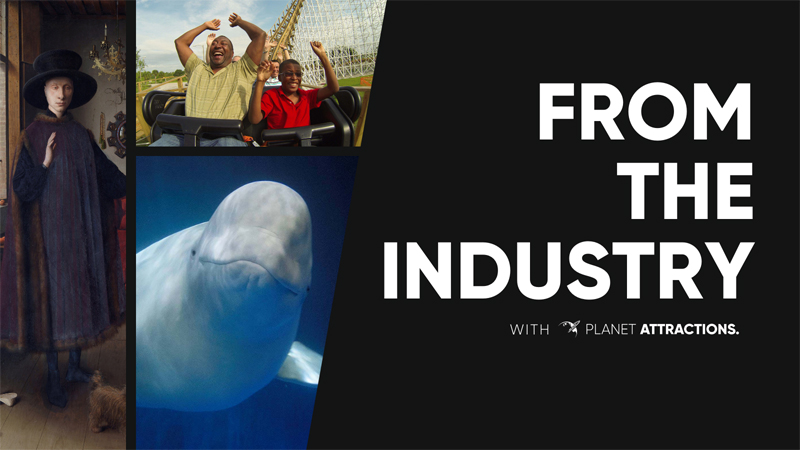 Rounding up all the biggest news from both publications and associations, here is this week's edition of From the Industry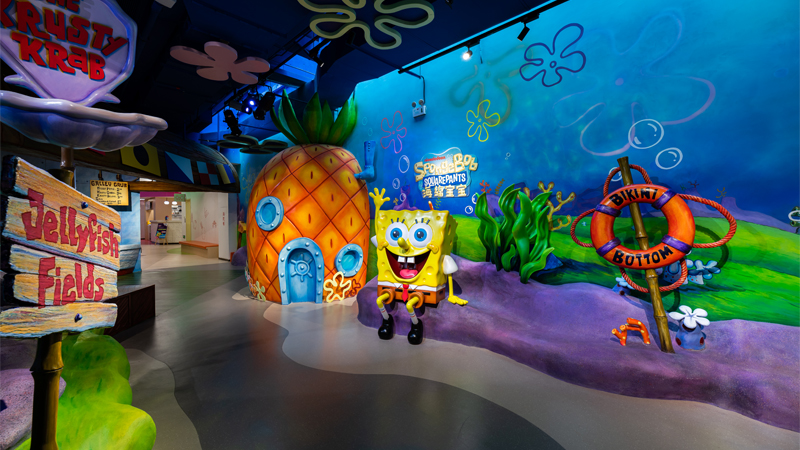 Nickelodeon, China Leisure and JRA have collaborated on Shenzhen's brand new Nickelodeon-themed Family Entertainment Centre at the OCT Happy Harbor retail and entertainment complex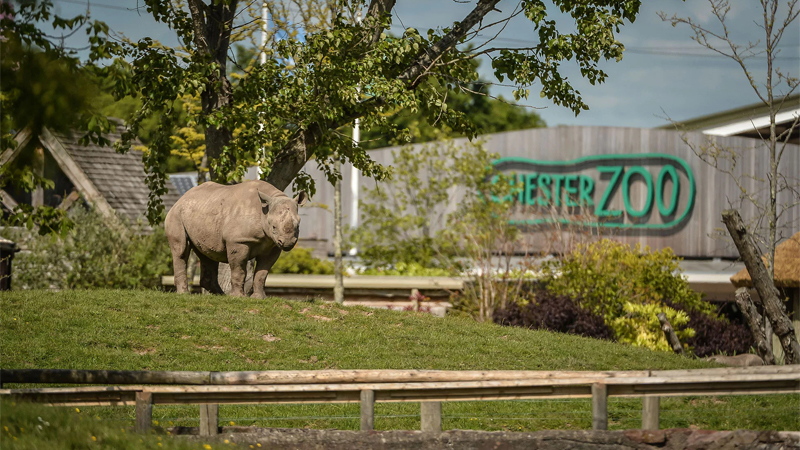 Here are the top stories from Planet Attractions since the start of the year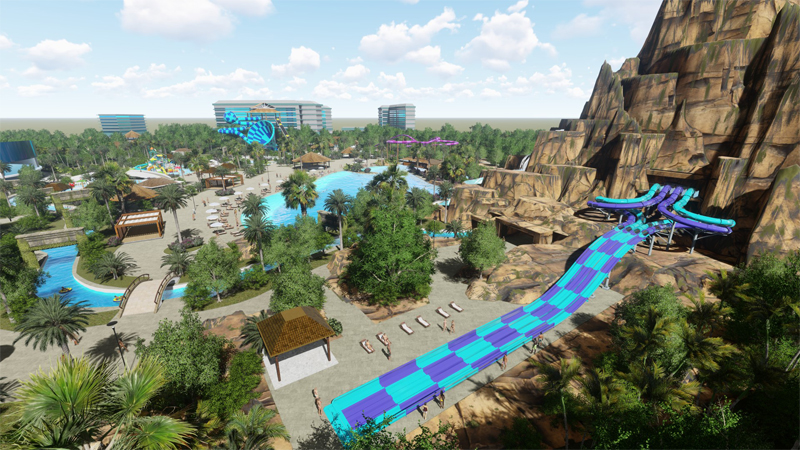 Businessman Mario Celso Lopes is planning to transform the economic landscape of his hometown by building one of the largest waterparks in Latin America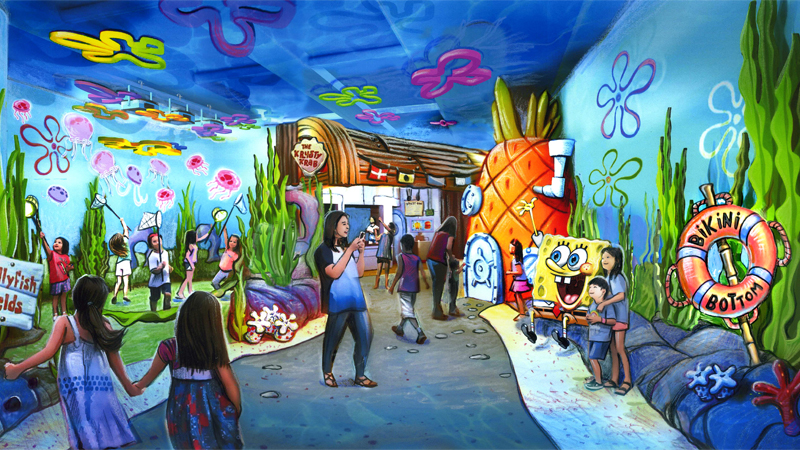 A brand new Nickelodeon family entertainment centre is about to open its doors in Shenzhen, China. Planet Attractions spoke to China Leisure president, Linda Dong, about the upcoming project, the country's FEC market and the importance of major IPs to developments in China





© Kazoo 5 Limited 2023