A new experience exploring space and featuring images from the James Webb Space Telescope has launched at Illuminarium Las Vegas




Attractions.io has teamed up with the Kennedy Space Center Visitor Complex to develop a brand new experience platform for guests of the popular destination




Maxim Zhestkov, the artist behind the digital artwork that accompanied the launch of the PS5, has launched an evolving virtual art gallery




A new blockbuster exhibition based on hit CBBC show Operation Ouch! will open at the Science and Industry Museum (SIM) in Manchester, UK, in July




You can experience Carnegie Science Center with a roaring twenties twist on April 14, with the popular attraction set to host a special adults-only speakeasy night




The 50th anniversary of Pink Floyd's Dark Side of the Moon is being celebrated with a special show taking place at 100 planetariums worldwide




NASA is to award millions of dollars of funding to museum projects across the US that encourage student participation in STEM subjects




A 'radical, once-in-a-generation' development will see Bradford's National Science and Media Museum undergo a year-long transformation starting in June




The Neobio Museum is a brand new attraction in Shanghai, China, offering experiential STEM education to young people




Tibet Planetarium, which could open in two years' time, hopes to welcome over 100,000 guests annually




The Adler Planetarium in Chicago is one of a number of informal education institutions to receive NASA funding to serve students from communities underrepresented in STEM fields




The Delaware Museum of Nature and Science is set to reopen on May 23 following an extensive renovation




The new attraction will feature a planetarium dome and exhibition spaces and will open in June




Award-winning visual effects studio Moonraker is eyeing the planetarium market with the launch of its latest product - a full-dome experience that shows guests what it would be like to live and work on the moon




With so many big things coming in the year ahead, we've rounded up all the key events taking place this year. Welcome to your attractions calendar for 2022.




NASA has selected a group of projects from across the US to receive a share of US$520,000 in funding as Education Community Anchors




Tis the season to be jolly AND to give gifts, so why not give a special gift to a special someone from your favourite attraction? We took a look at some of our favourite stocking fillers from the world's biggest attractions




Past meets future in this Rockwell-designed exhibition, which features 150 installations and artworks, including a guest appearance from Marvel Studios




Alice in Wonderland has reached the grand old age of 70 and as a result the Disney Imagination Campus has taken a look at the science behind its historic Mad Tea Party attraction




Former Universal, DreamWorks and Warner Bros creative David Woody has set his sights on a new venture after being named vice president and chief creative officer for the Chicago Museum of Science and Industry




Sir Ian Blatchford says that oil sponsorship for exhibitions on climate change achieve 'public good' while also explaining the Science Museum Group's justification for accepting such funding




The long-awaited Shanghai Astronomy Museum is set to open its doors to the public on July 18




The contents of Professor Stephen Hawking's office – including his personal reference library, wheelchairs, communications equipment, medals, memorabilia and even the office furniture – is set to join the Science Museum Group's collection




Targeting students in Chicago's underserved neighbourhoods, photojournalist Tonika Johnson and architect Taylor State have discussed creativity and collaboration as part of MSI's Black Creativity programme




A 4D dome experience at the National Center of Meteorology has opened its doors to the public as part of an engagement strategy that helps audiences understand weather data and meteorological research




The National Air and Space Museum's US$250m transformation continues with one of Star Wars' X-Wings set to go on display outside the Albert Einstein Planetarium




The Smithsonian Institute has announced the launch of a new initiative aiming to provide US citizens with information about COVID-19 vaccines




The museum has faced criticism from scientists about its partnership with Shell, which is viewed by its opponents as an attempt at 'greenwashing' the brand




The proposed attraction will "connect the night sky to life on earth through STEM education and leading-edge experiences"




A year of programming will build to the UN conference on Climate Change in 2021




A new set of Accords aim to protect Infinity and Beyond for future generations




While most of the world is in shutdown, China has managed to keep the ongoing pandemic in check. With the country successfully adapting to its new normal, Alice Davis takes a look at five major projects coming to one of its largest cities - Shanghai.




The NASA Astronaut came live from the International Space Station on December 3 to talk about his experiences




Work on site is underway for Zaha Hadid Architects' latest China project






















© Kazoo 5 Limited 2023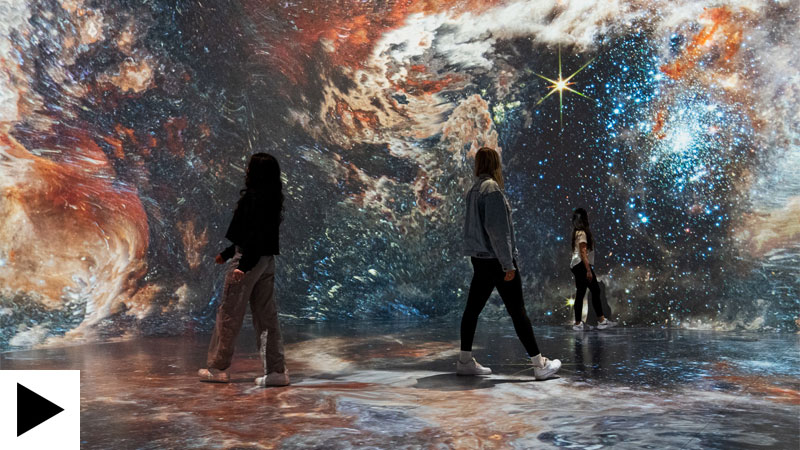 A new experience exploring space and featuring images from the James Webb Space Telescope has launched at Illuminarium Las Vegas


Attractions.io has teamed up with the Kennedy Space Center Visitor Complex to develop a brand new experience platform for guests of the popular destination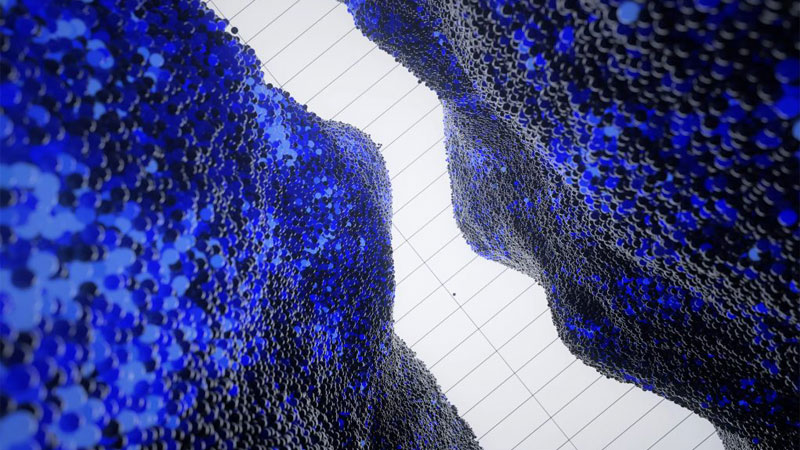 Maxim Zhestkov, the artist behind the digital artwork that accompanied the launch of the PS5, has launched an evolving virtual art gallery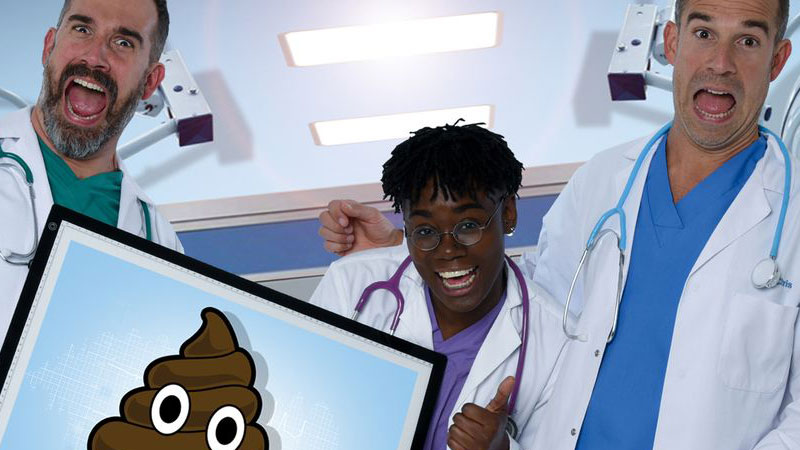 A new blockbuster exhibition based on hit CBBC show Operation Ouch! will open at the Science and Industry Museum (SIM) in Manchester, UK, in July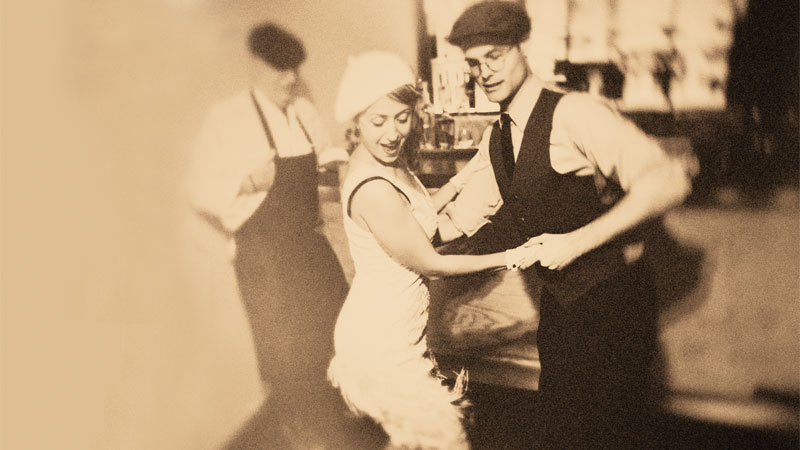 You can experience Carnegie Science Center with a roaring twenties twist on April 14, with the popular attraction set to host a special adults-only speakeasy night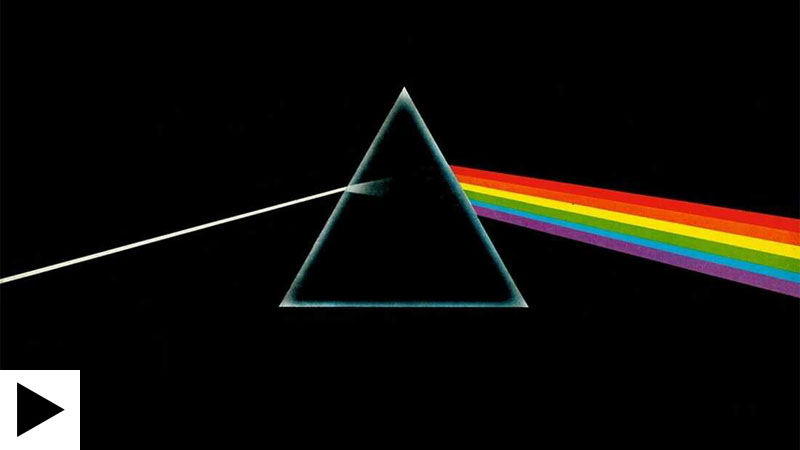 The 50th anniversary of Pink Floyd's Dark Side of the Moon is being celebrated with a special show taking place at 100 planetariums worldwide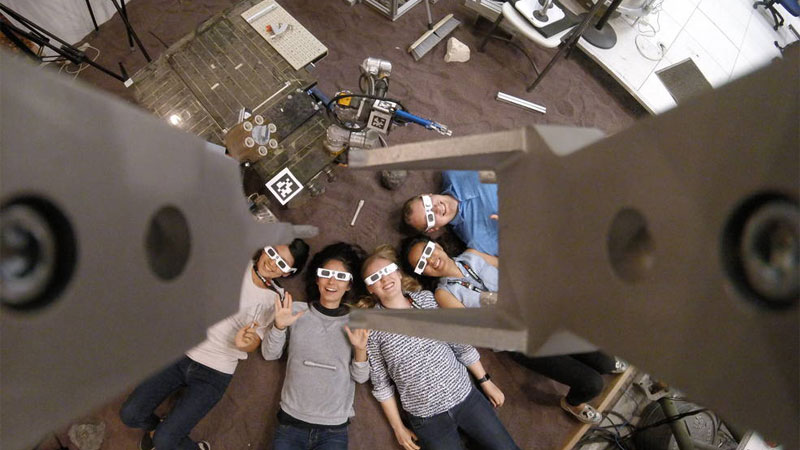 NASA is to award millions of dollars of funding to museum projects across the US that encourage student participation in STEM subjects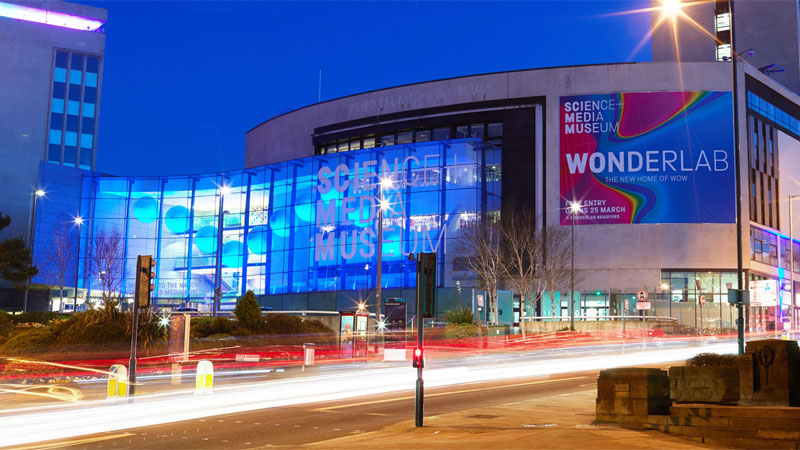 A 'radical, once-in-a-generation' development will see Bradford's National Science and Media Museum undergo a year-long transformation starting in June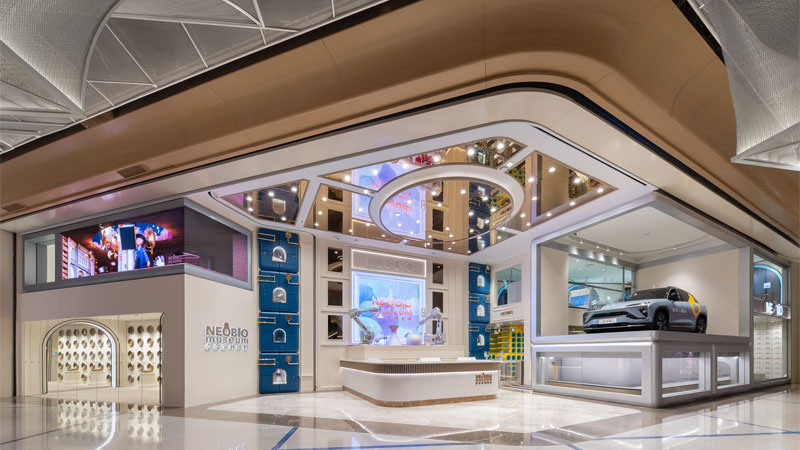 The Neobio Museum is a brand new attraction in Shanghai, China, offering experiential STEM education to young people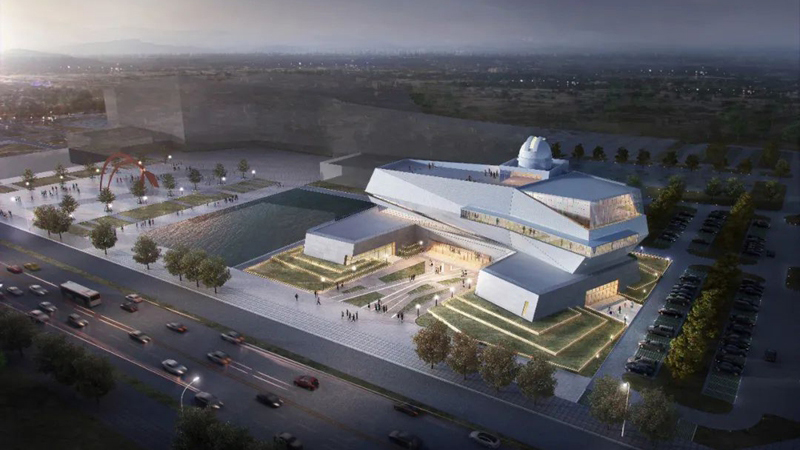 Tibet Planetarium, which could open in two years' time, hopes to welcome over 100,000 guests annually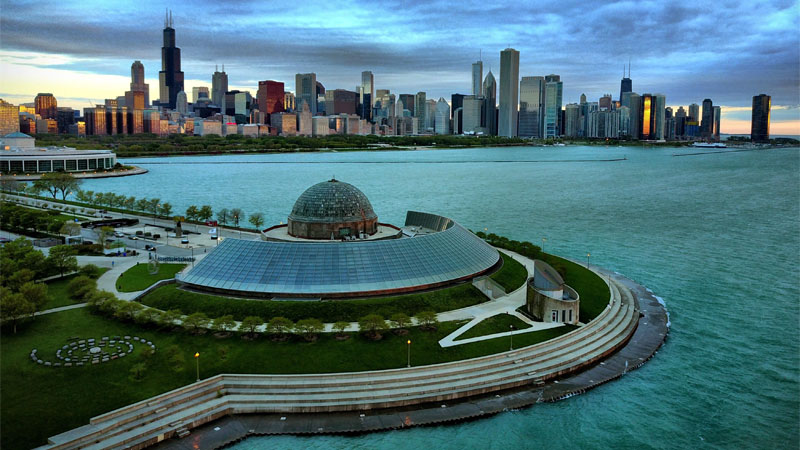 The Adler Planetarium in Chicago is one of a number of informal education institutions to receive NASA funding to serve students from communities underrepresented in STEM fields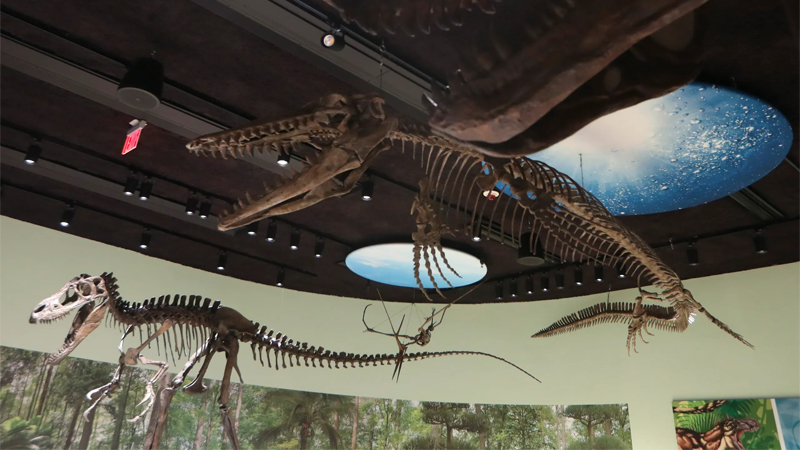 The Delaware Museum of Nature and Science is set to reopen on May 23 following an extensive renovation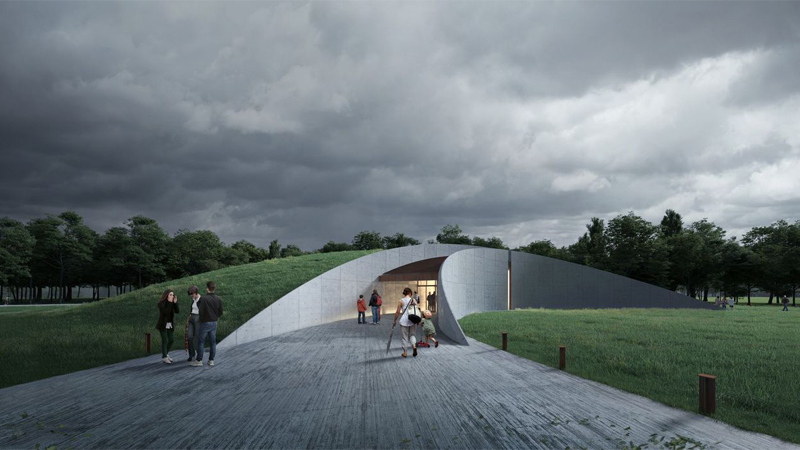 The new attraction will feature a planetarium dome and exhibition spaces and will open in June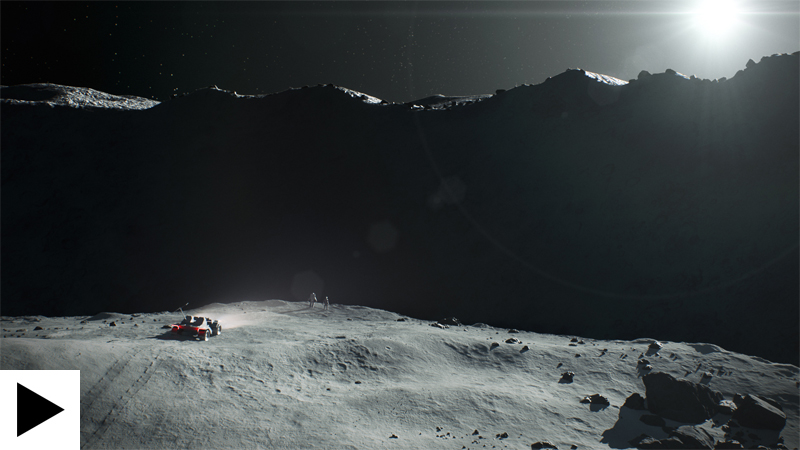 Award-winning visual effects studio Moonraker is eyeing the planetarium market with the launch of its latest product - a full-dome experience that shows guests what it would be like to live and work on the moon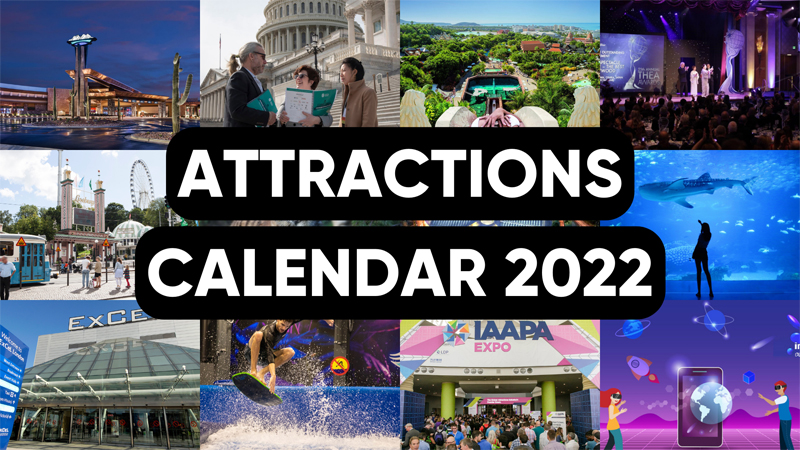 With so many big things coming in the year ahead, we've rounded up all the key events taking place this year. Welcome to your attractions calendar for 2022.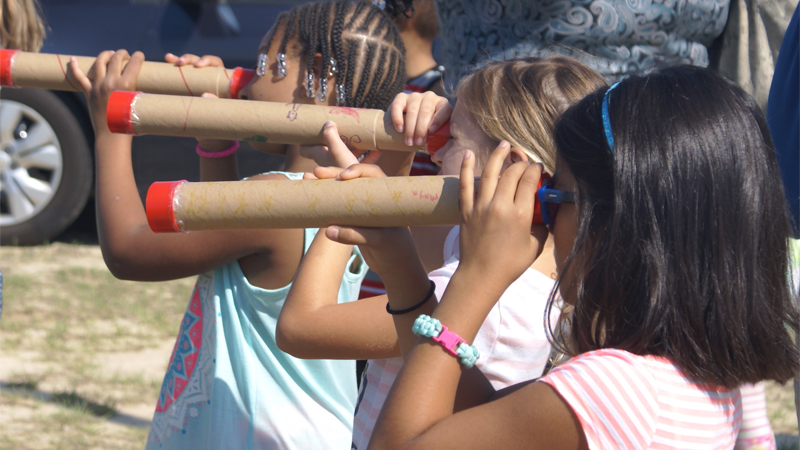 NASA has selected a group of projects from across the US to receive a share of US$520,000 in funding as Education Community Anchors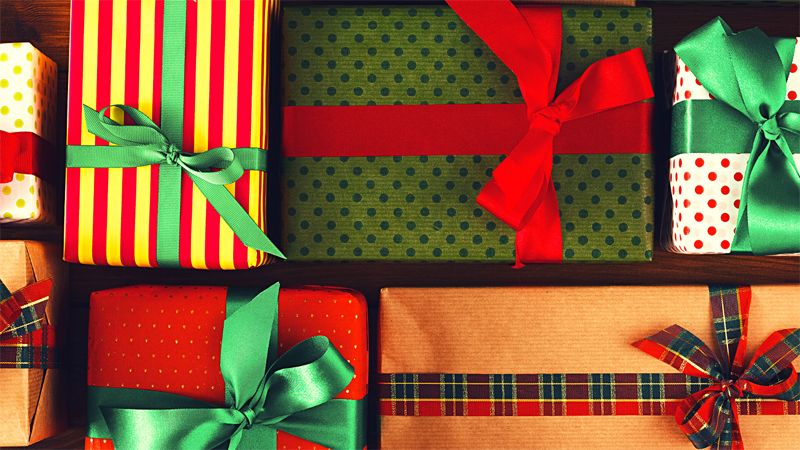 Tis the season to be jolly AND to give gifts, so why not give a special gift to a special someone from your favourite attraction? We took a look at some of our favourite stocking fillers from the world's biggest attractions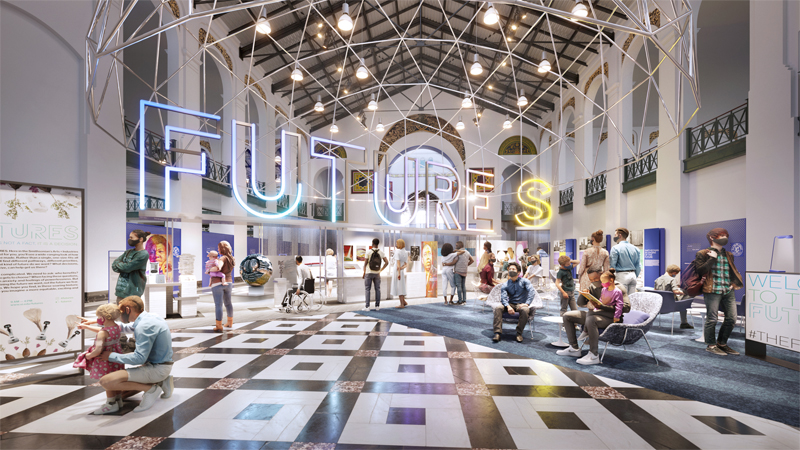 Past meets future in this Rockwell-designed exhibition, which features 150 installations and artworks, including a guest appearance from Marvel Studios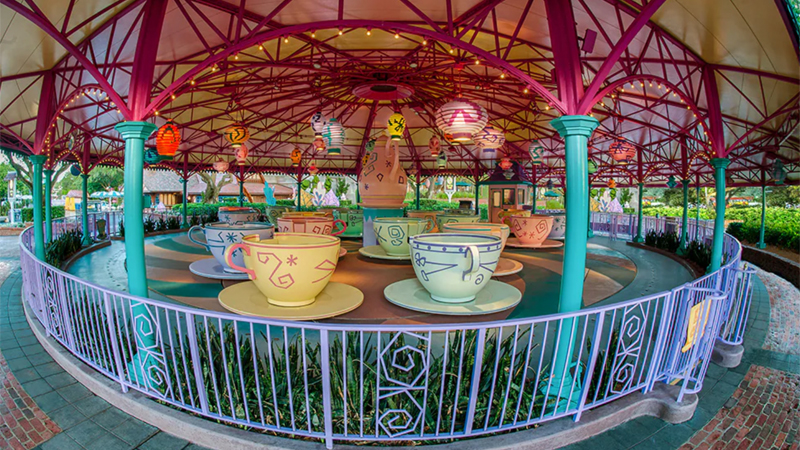 Alice in Wonderland has reached the grand old age of 70 and as a result the Disney Imagination Campus has taken a look at the science behind its historic Mad Tea Party attraction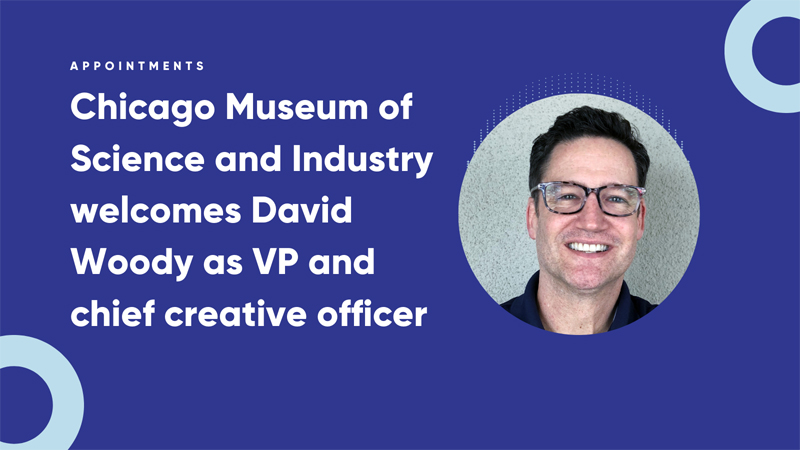 Former Universal, DreamWorks and Warner Bros creative David Woody has set his sights on a new venture after being named vice president and chief creative officer for the Chicago Museum of Science and Industry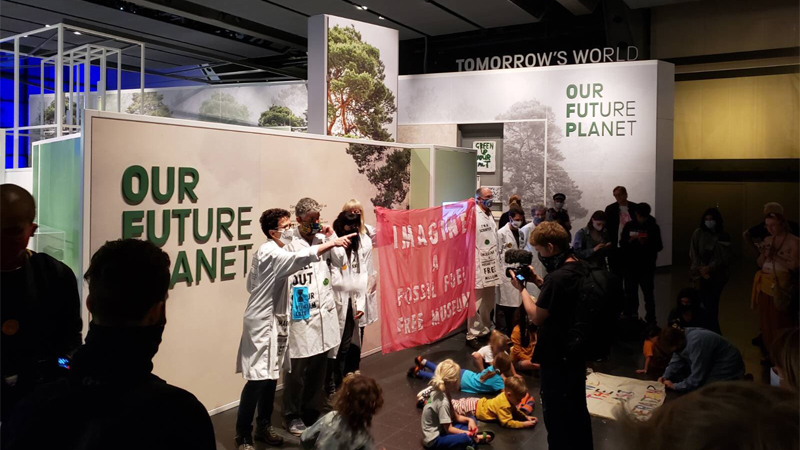 Sir Ian Blatchford says that oil sponsorship for exhibitions on climate change achieve 'public good' while also explaining the Science Museum Group's justification for accepting such funding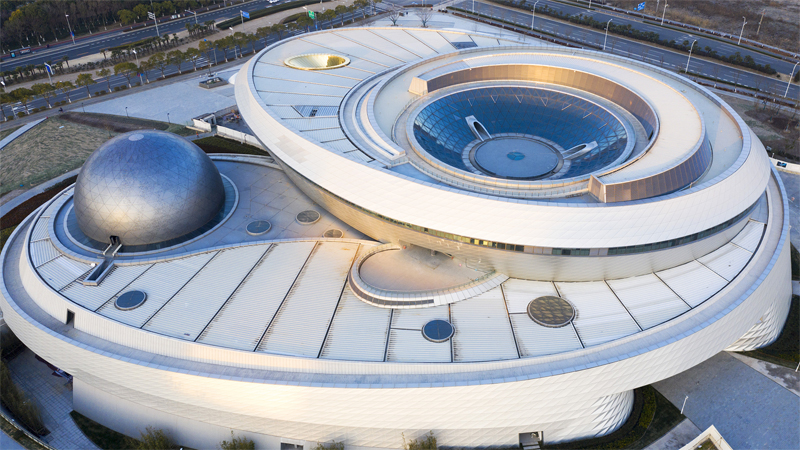 The long-awaited Shanghai Astronomy Museum is set to open its doors to the public on July 18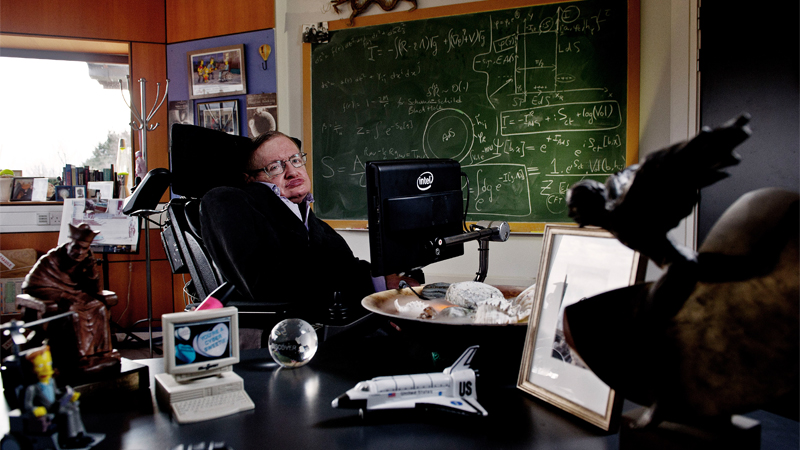 The contents of Professor Stephen Hawking's office – including his personal reference library, wheelchairs, communications equipment, medals, memorabilia and even the office furniture – is set to join the Science Museum Group's collection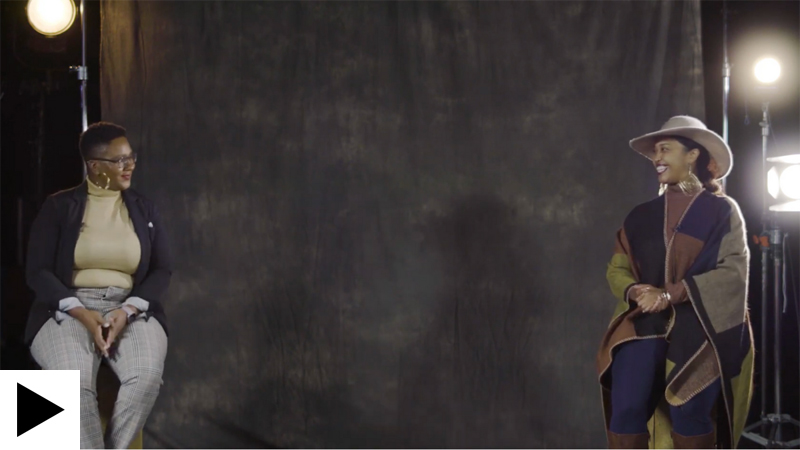 Targeting students in Chicago's underserved neighbourhoods, photojournalist Tonika Johnson and architect Taylor State have discussed creativity and collaboration as part of MSI's Black Creativity programme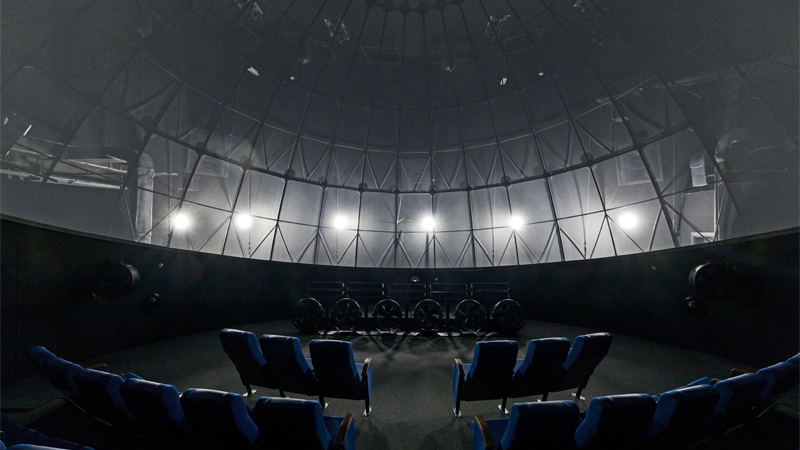 A 4D dome experience at the National Center of Meteorology has opened its doors to the public as part of an engagement strategy that helps audiences understand weather data and meteorological research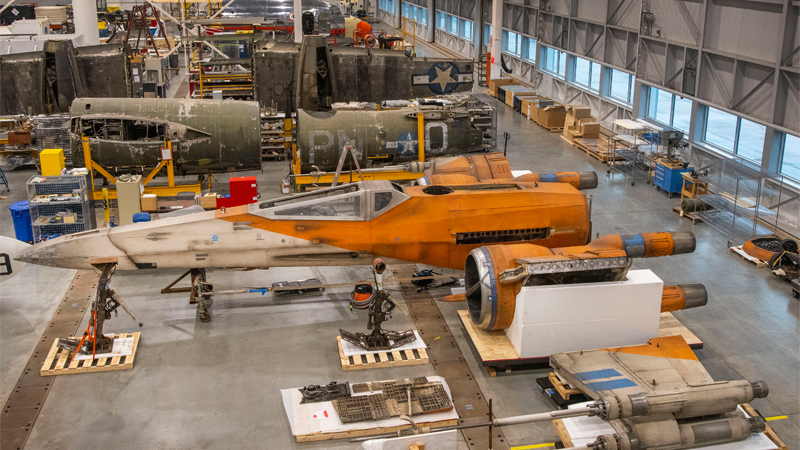 The National Air and Space Museum's US$250m transformation continues with one of Star Wars' X-Wings set to go on display outside the Albert Einstein Planetarium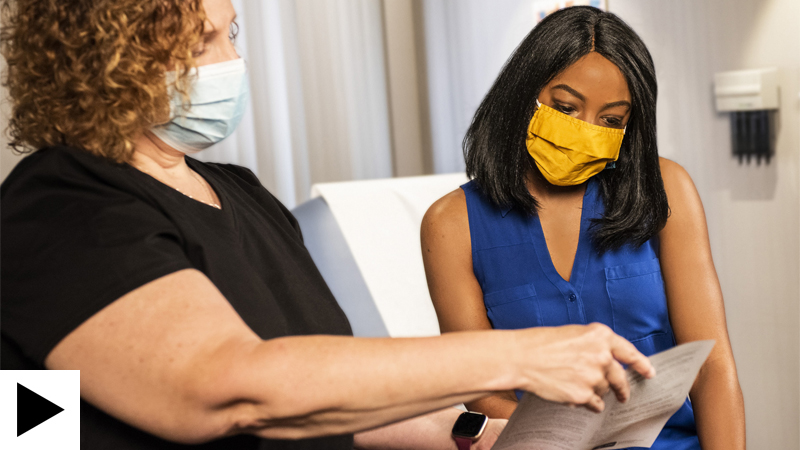 The Smithsonian Institute has announced the launch of a new initiative aiming to provide US citizens with information about COVID-19 vaccines


The museum has faced criticism from scientists about its partnership with Shell, which is viewed by its opponents as an attempt at 'greenwashing' the brand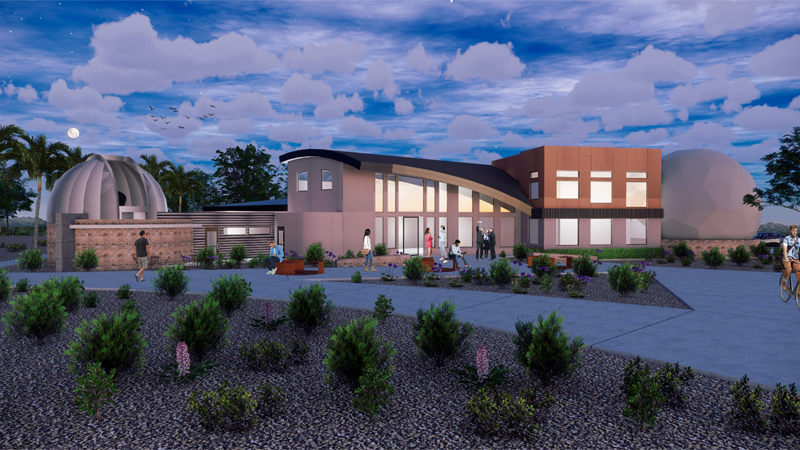 The proposed attraction will "connect the night sky to life on earth through STEM education and leading-edge experiences"


A year of programming will build to the UN conference on Climate Change in 2021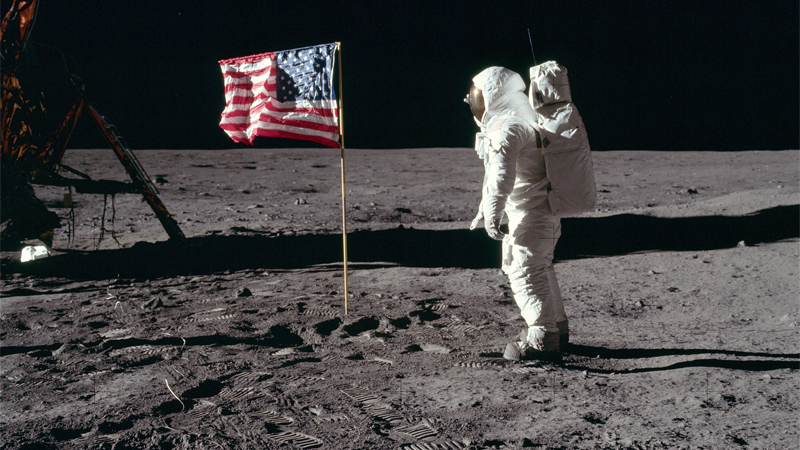 A new set of Accords aim to protect Infinity and Beyond for future generations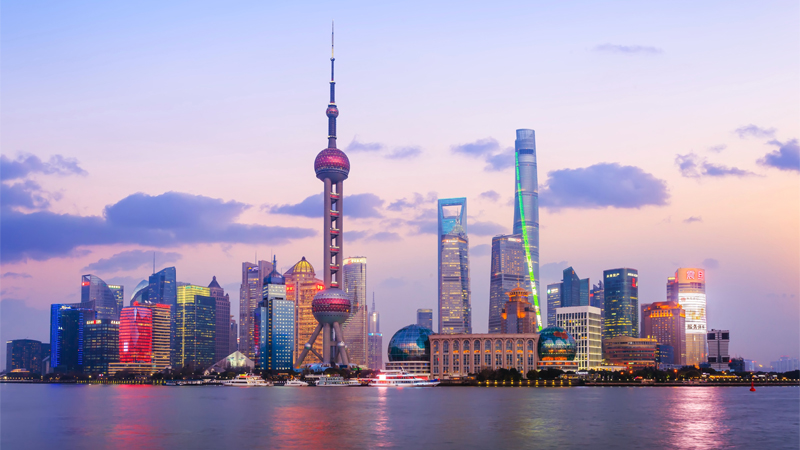 While most of the world is in shutdown, China has managed to keep the ongoing pandemic in check. With the country successfully adapting to its new normal, Alice Davis takes a look at five major projects coming to one of its largest cities - Shanghai.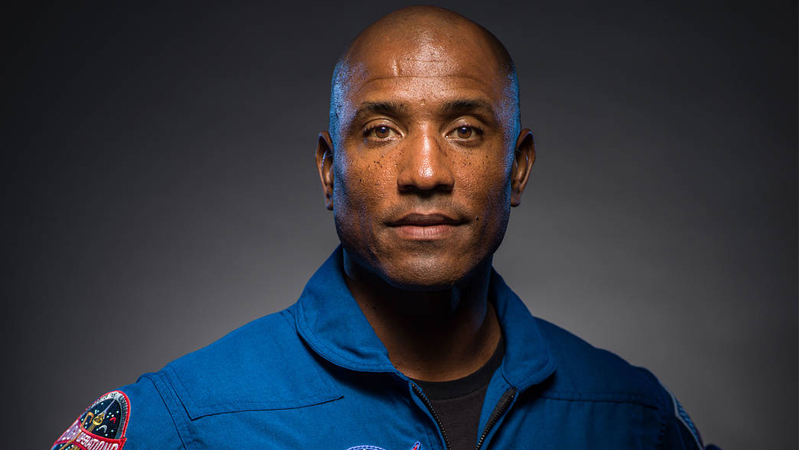 The NASA Astronaut came live from the International Space Station on December 3 to talk about his experiences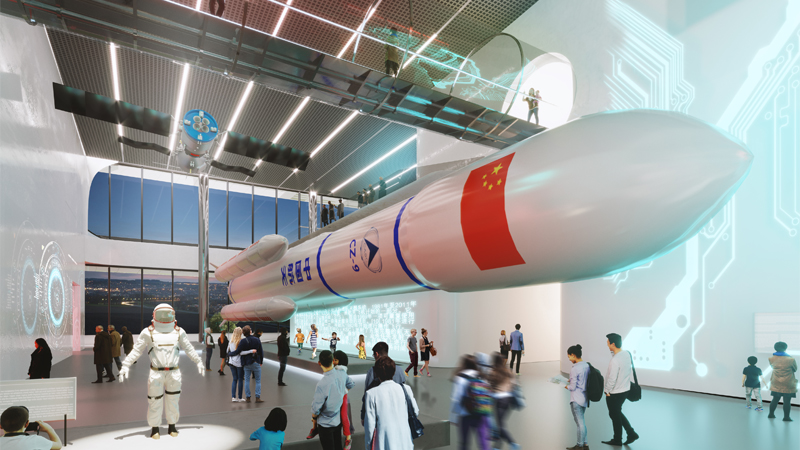 Work on site is underway for Zaha Hadid Architects' latest China project





© Kazoo 5 Limited 2023