video

WATCH: Exploring IAAPA Expo Europe with ParkSpill, Jack Silkstone and Kieran Adams

Following a special panel session featuring some of the UK's top theme park content creators, Planet Attractions joined Jack Silkstone, Sean and Jo Dyer, and Kieran Adams as they explored this year's IAAPA Expo Europe in London

During this year's IAAPA Expo Europe in London, Planet Attractions' Editor-in-Chief, Tom Anstey, hosted a special panel discussion looking at theme park influencers and how their passion has led them to work directly with some of the UK's top attractions on various projects.

Titled 'How to Make Friends and Influence People - Working with Influencers' the session explored how those working in the consumer-facing side of the attractions industry have worked with their fanbases in a constructive way, helping them to create content and experiences which ultimately benefit all parties.

The panel was made up of four of the UK's top content creators for theme parks and the wider attractions community.

The first member of the panel was Jack Silkstone - a vlogger and content creator who has been posting reviews, vlogs and update videos to his YouTube channel for the last seven years, amassing a huge following of almost 28,000 subscribers in the process.

Joining Jack was close friend and fellow content creator and videographer, Kieran Adams, who operates a multi-award-winning production company specialising in creating content for theme parks and attractions across the UK.

The remaining two members of the panel were the husband and wife duo of Sean and Jo Dyer, better known by the attractions community for their Parkspill channel and their video production company Brave New Beast.

Following the panel session, Planet Attractions spoke to each of the panel members and followed them as they toured the show floor, taking in everything there was to see at this year's Expo.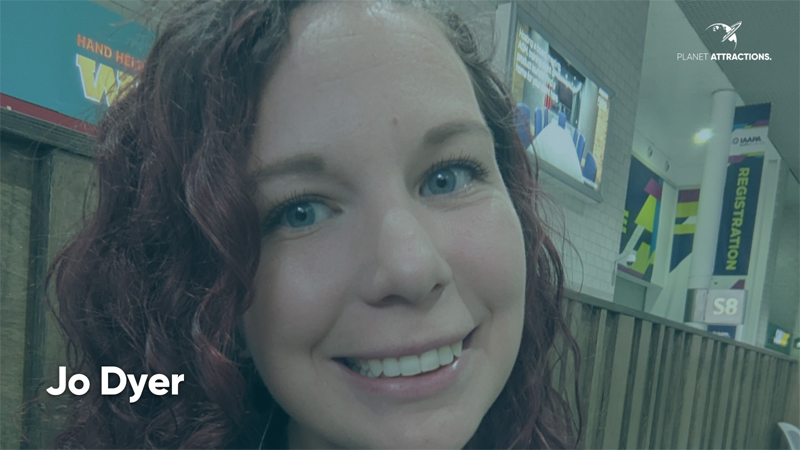 How was being a part of the Planet Attractions panel?

"Talking on the Planet Attractions panel here at IAAPA - it was awesome. I had the best time with Tom Anstey hosting and asking us the questions. I felt like it went really well."

How did you find the show?

"Just walking around the expo, it's just it's incredible the amount of stuff that you can see. It's almost like sensory overload. There's so much stuff going on, so I was very excited to go out on the floor and explore."

What caught your eye as you were exploring?

"As we were walking through, we saw this one guy doing the double dance machine on one of the arcade machines and he was absolutely nailing it, so that was pretty impressive.

There was also a Womble mascot dressed up and dancing along with him, which was really cool."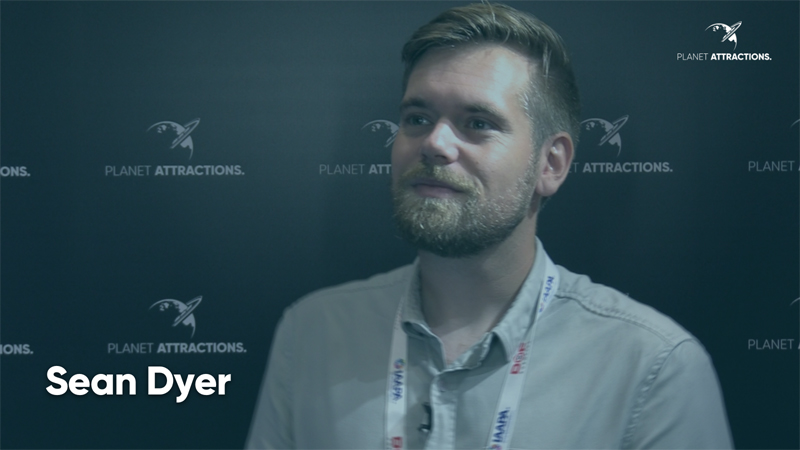 How was being a part of the Planet Attractions panel?

"I've done public speaking before but not like a Q&A panel. It was really good and it was nice to hear questions at the end. People seemed to get really engaged, so yeah, it went really well and I'm happy with it."

How did you find the show?

"It was just brilliant. It's so nice to see the attractions industry come together and how everyone actually knows each other - even competitors who are actually friends and talk to each other."

What caught your attention?

"It's crazy coming in in the morning because there are just so many sounds and lights. It's quite overwhelming. But it's great to see what's coming in the future, with new concepts and things like that."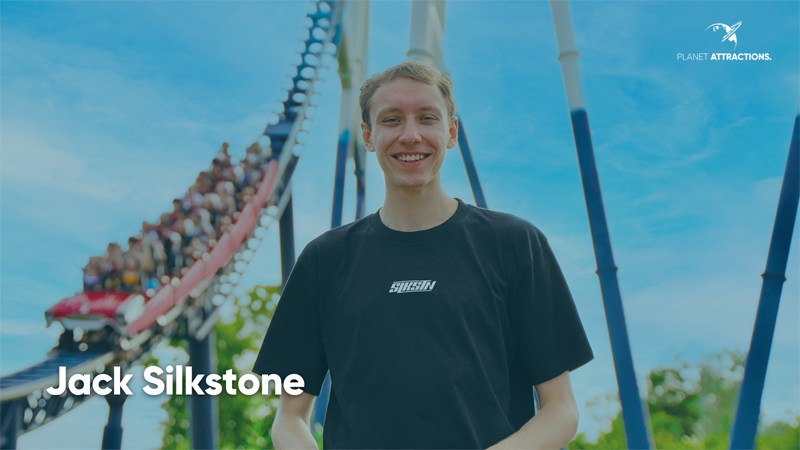 How was being a part of the Planet Attractions panel?

"Planet Attractions invited me to speak as part of the influencer panel and it was really great. It's my first time doing this kind of thing and it was so cool to speak with the other panellists up on the stage and discuss our roles within the theme park industry and how we work with theme parks."

How did you find the show?

"I just can't believe how big it all was! We immediately spotted the Coca-Cola Freestyle machines, which I was very excited to go and try out.

Even just chatting to all of the rollercoaster manufacturers and things like that was very interesting. It was a great day."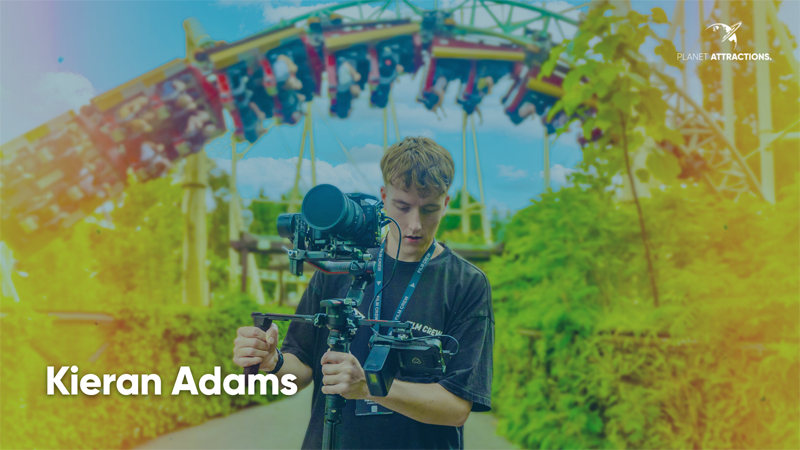 How was being a part of the Planet Attractions panel?

"It was great to be a part of it, to hear what everyone was saying and to answer some questions. I had a lot of fun with it."

How did you find the show?

"When we walked in the atmosphere was electric. There were colourful lights everywhere and everyone was really excited."

What caught your attention?

"As we walked over to the Planet Attractions booth, I saw some really cool models of rides and waterslides. We went past some manufacturers as well and it's great to see it all.

It was my first time being there, it was very exciting to get out there and explore the show."
People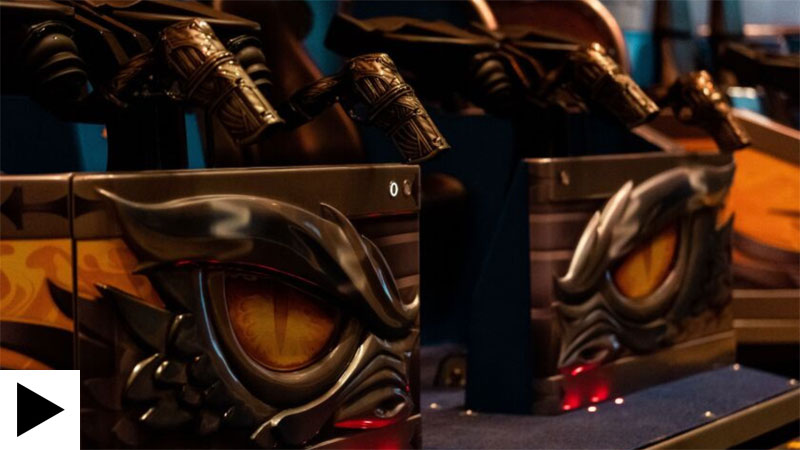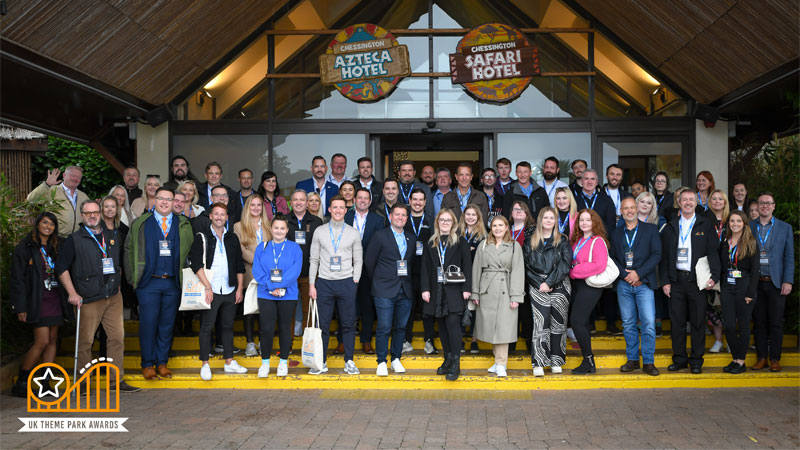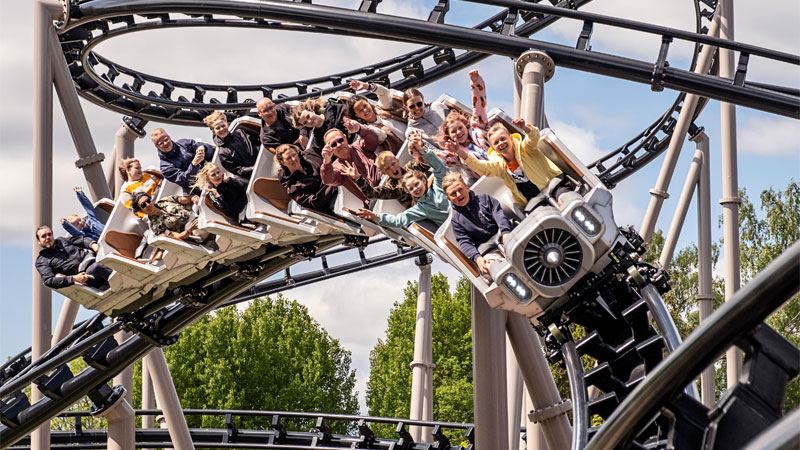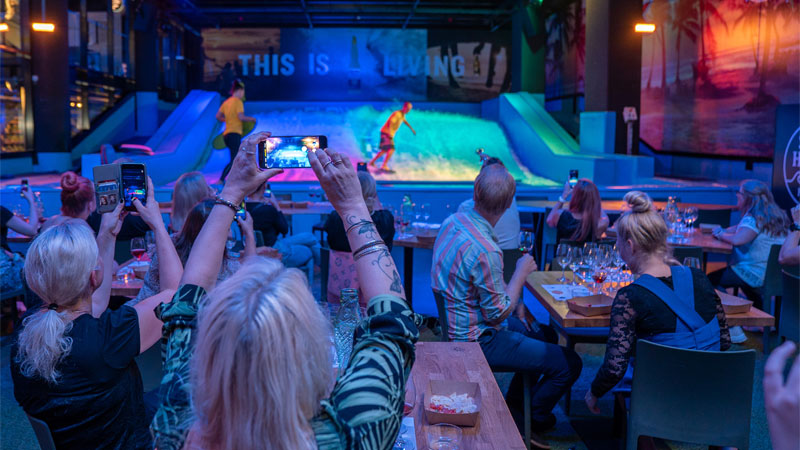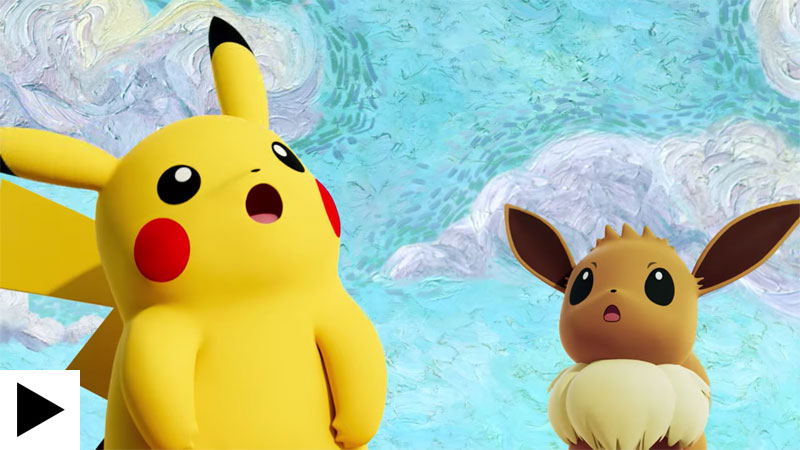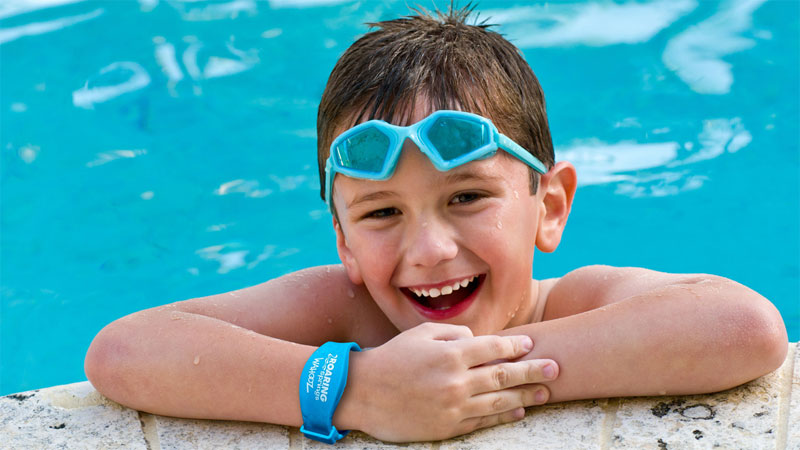 Solving the puzzle: Connect&GO's Anthony Palermo on how technology is rapidly changing attractions management