news

The Week: Celebrating a century of Knott's Berry Farm, the Jurassic World Exhibition, I am Groot and the WWE Hall of Fame

A new ride from Triotech celebrating 100 years of Knott's Berry Farm, the Jurassic world exhibition coming to North America, Disney's next step in robotics and WWE looking at building a physical Hall of Fame. Welcome to the latest edition of The Week from Planet Attractions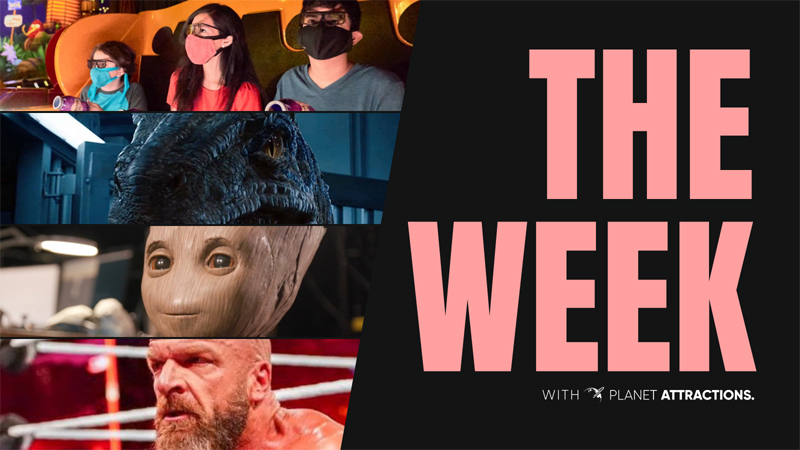 It's our twelfth edition and things are looking really positive for the wider visitor attractions industry.

The prospect of further reopenings, the celebration of milestone events and even the development of a number of new and exciting attractions are all in the news this week. The numbers don't lie and they spell hopeful recovery for the visitor attractions industry going forward, but let's not get ahead of ourselves just yet.

Welcome to your seven day breakdown of everything related to the visitor attractions industry. Welcome to The Week from Planet Attractions.


---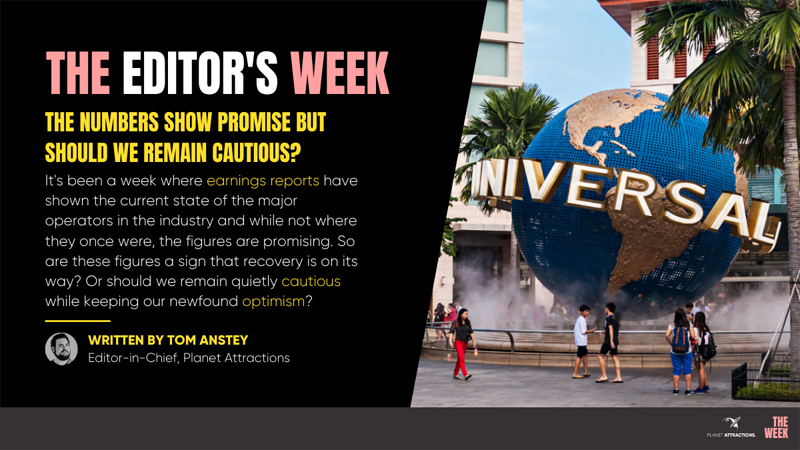 Each day as millions around the world get vaccinated against COVID-19, the promise of a new normal starts to appear on the horizon.

Of course, it's not the same everywhere with places like India suffering terribly at the moment. But when you look to the vaccination rate of countries like Israel (63%) and the UK (50%) - first and second in the world for the share of people who have received at least one dose of the vaccine - then the promise of the world starting to open up again seems like a reality that even a few months ago was unthinkable. In third place is the US, where a third of the country is now fully vaccinated, with a further 44% having had their first dose.

This is great news for the visitor attractions industry, with further vaccinations bringing back public confidence in visits to places with a lot of people. Not only this, but the more people are vaccinated, the lower COVID numbers drop. As a result, the lower these figures go, the higher a chance that the attractions, tourism and culture sectors will be able to operate, hopefully in the near future, at full capacity.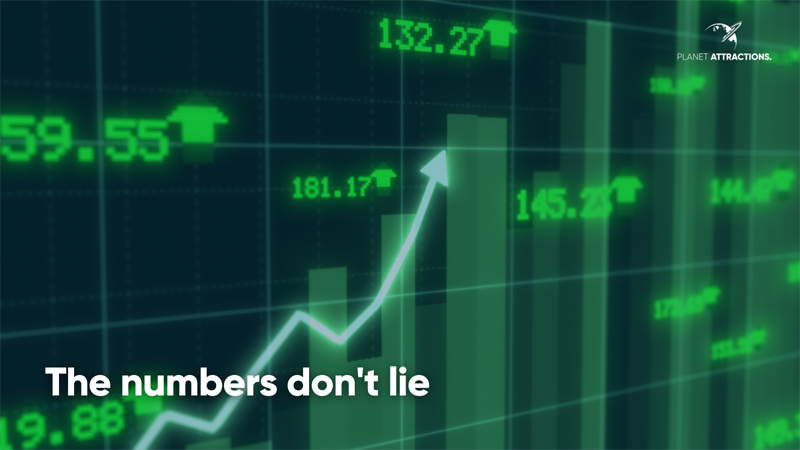 Two theme park companies released their quarterly earnings reports this week - Six Flags and Comcast (the parent company of Universal).

Despite closures and restrictions related to the pandemic, Six Flags reported revenues of US$82m (€67.9, £59m), with 1.3 million visitors coming to the operator's parks during the first quarter of 2021.

An anticipated decline by the company due to the current global challenges leading to fewer operating days and capacity restrictions, total first quarter attendance declined by 15% compared to 2020 and 38% compared to pre-COVID 2019.

The decline represented a drop of 238,000 visitors compared to 2020 and a decline of 822,000 visitors compared to 2019. Things looked brighter for total capacity however, with attendance at open parks at 95% - a very impressive figure with or without a pandemic.

Meanwhile at Universal, the company reached breakeven for the second consecutive quarter minus pre-opening costs for Universal Beijing.

The results saw Universal's parks division record revenue of US$619m (€511.3m, £443.8m) - a 33.1% decline on 2020's US$925m (€764m, £663.2m).

For adjusted EBITDA, Universal recorded a loss of US$61m (€50.4m, £43.75m) compared to a first quarter profit of US$87m (€71.9m, £62.4m) in 2020.

Universal attributed the decline primarily to Universal Orlando Resort and Universal Studios Japan, which have been operating at limited capacity, while Universal Studios Hollywood remained closed during the quarter as a result of COVID-19. Taking into account the aforementioned pre-opening costs for Universal Beijing, the results come in at breakeven.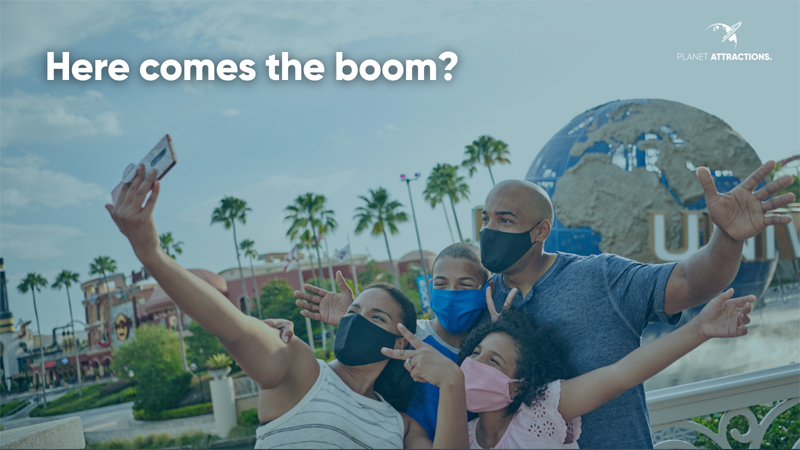 In any other set of circumstances, these results would be catastrophic results for both companies. However, in what is hopefully the tail-end of a global pandemic, they are so incredibly promising, and if it's promising for the top dogs, the story is likely to be the same for smaller operators too.

With capacity capped and quotas met, there is an obvious hunger for people to come back to attractions in their droves and we could well be in-line for a boom not only for theme parks but the entire visitor attractions, tourism and culture sectors. While there's every reason to be excited by this, let's not forget the tragic scenes we're seeing in India and remember that it can all change in a heartbeat.

Remain optimistic. Remain hopeful. Be delighted that normality is returning. But remain vigilant. Keep health and safety standards higher than they've ever been, even when it's not your legal responsibility to do so anymore. We are so close to getting back the world everyone lost for the last year. Let's not blow it now.


---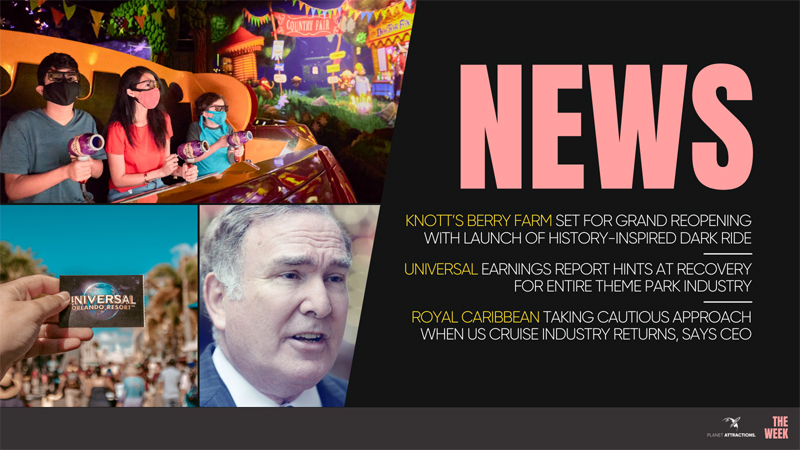 Knott's Berry Farm is set to make its long-awaited return on May 21, with the operator celebrating the occasion with the debut of a brand new 4D interactive dark ride created by Triotech.

Developed to celebrate 100 years of Knott's, the story is not a retelling of the original dark ride, rather a sequel. The experience takes place 34 years after the first adventure, with...keep reading

As mentioned in the Editor's Week, Universal's parks are once again on the rise as its results after a year of struggle show promise for the entire theme park industry.

The results saw Universal's parks division record revenue of US$619m (€511.3m, £443.8m) - a 33.1% decline on 2020's US$925m (€764m, £663.2m). For adjusted EBITDA, Universal recorded...keep reading

Royal Caribbean's Richard Fain is eyeing a careful and considered approach for the return of the US cruise industry following a year-long absence.

Following a recent announcement by the Centers for Disease Control and Prevention that cruises could begin passenger voyages from the United States in mid-July, Fain told cruise-goers not to expect...keep reading


---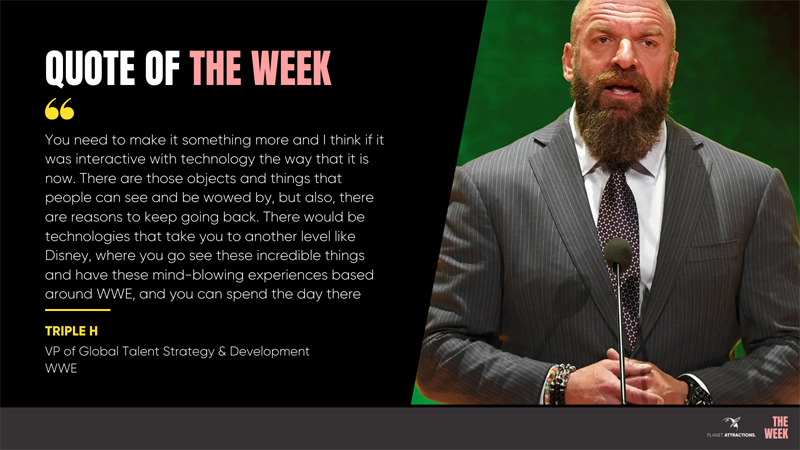 Our Quote of The Week comes from Paul Levesque, better known as legendary WWE superstar Triple H. Now WWE's EVP of Global Talent Strategy & Development, The Game recently revealed that the global wrestling organisation has considered building a physical Hall of Fame.

Read more here


---
More reading
• 'Dino' Don Lessem to appear on Shark Tank
• Encouraging Q1 for Six Flags despite COVID losses
• Zoo Knoxville unveils US$18m reptile and amphibian habitat
---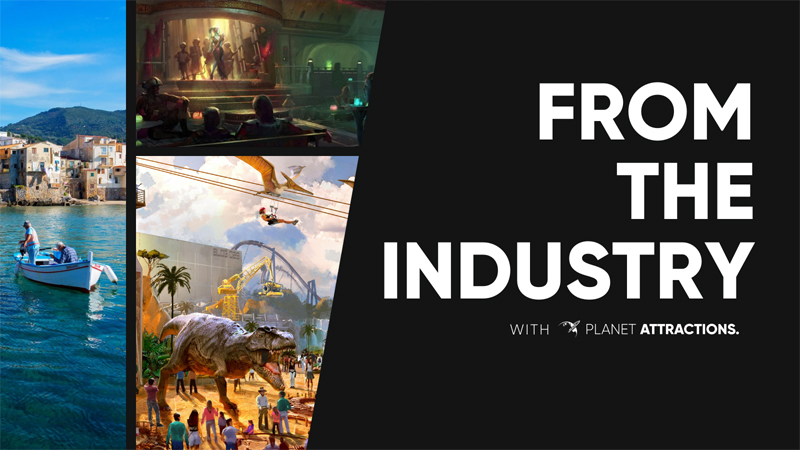 Rounding up all the biggest news from both publications and associations, in this week's edition of From The Industry, the impact of organised crime on Italian tourism, dinosaurs galore at the London Resort and the new dinner show from Disney.

Read more here


---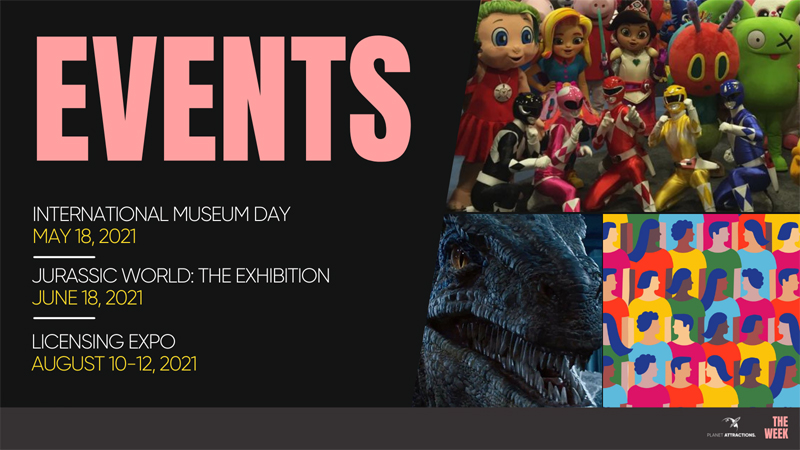 International Museum Day

Every year since 1977, ICOM - The International Council of Museums - has organised International Museum Day (IMD), an event which represents a unique moment for the international museum community.

On this day, participating museums plan creative events and activities related to the International Museum Day theme, engage with their public and highlight the importance of the role of museums as institutions that serve society and its development.

Participation in International Museum Day is growing among museums all over the world. In 2020, despite the limitations imposed by a digital-only format, International Museum Day 2020 activities reached more than 83,000,000 users on social media.

More information

Jurassic World: The Exhibition

Jurassic World: The Exhibition, a major travelling exhibition themed around the Jurassic World movie franchise, will return to North America later this year.

The exhibition is scheduled to open at Grandscape in The Colony in Dallas, Texas, on June 18, 2021.

Produced by Round Room Live and Cityneon in partnership with Universal Parks and Resorts, the exhibition first opened in Melbourne, Australia, in 2016. It's since gone on to become a global phenomenon, welcoming nearly three million visitors from Paris, Madrid, Chicago, Philadelphia, Seoul, Guangzhou and Chengdu.

Read more here

Licensing Expo

Taking place live and online at the Mandalay Bay Convention Center in Las Vegas, Nevada, the Licensing Expo connects the world's most influential entertainment, character, art, and corporate brand owners and agents with consumer goods manufacturers, licensees and retailers. The event touts itself as "the meeting place for the global licensing industry".

Originally rescheduled for May 25-27, the event has now been moved back, instead taking place August 10-12, 2021.

More information


---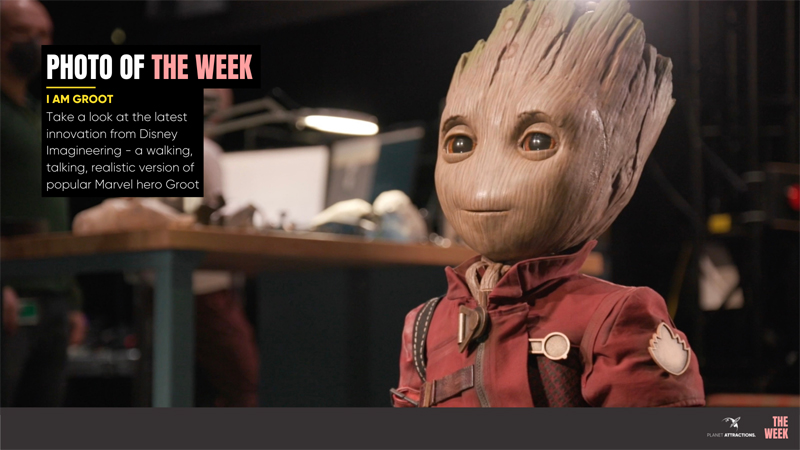 Our Photo of The Week comes direct from Disney Imagineering, which has unveiled Project Kiwi - a free-walking robot bringing The Guardians of the Galaxy's Groot to life in very convincing fashion.

Read more here


---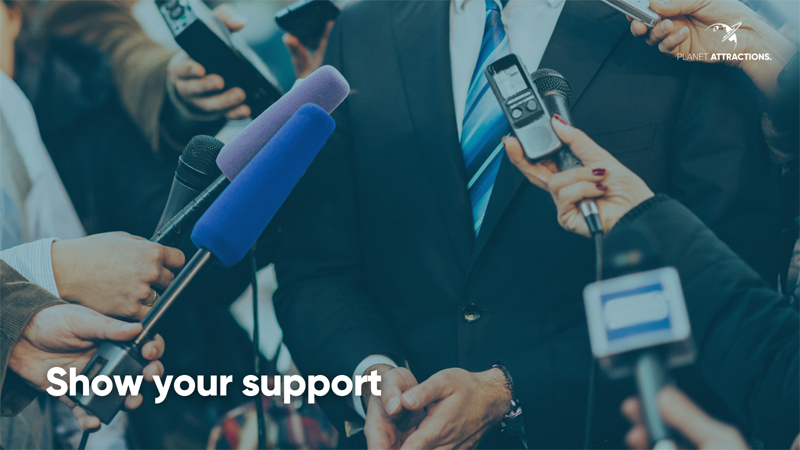 We're in extraordinary times right now and this website is a direct result of that. Featuring a team of world-class attractions journalists and behind-the-scenes team of equal calibre, we need your support to make Planet Attractions happen.

We believe that everyone deserves equal access to accurate and compelling content, so we won't hide anything behind a paywall.

We're here to support both the industry and the consumer and to achieve our goals, we would love it if you could support us right back.

So how can you do this? It's easy. Just contact our sales team [email protected] and let us know about your company. We will create a package tailored to your specific needs and deliver that in the way we believe will benefit you the most.

You can also support us at no cost to you. All you need to do is follow our social channels.

You can do this by:

Liking us on Facebook

Following us on Twitter

Liking our Instagram page

Subscribing to our YouTube channel

Following our LinkedIn page

Most importantly, once you've subscribed, make sure to go on these social channels and engage! We're building a community and we love being able to bring you all together.

Thank you,

The team at Planet Attractions.
Visitor attractions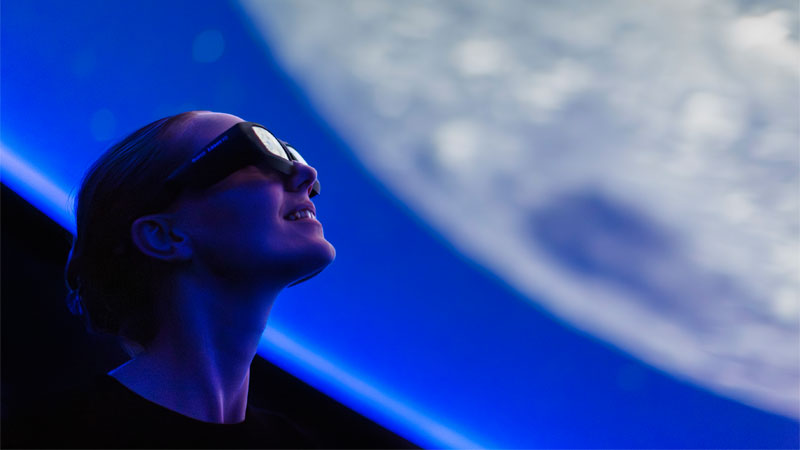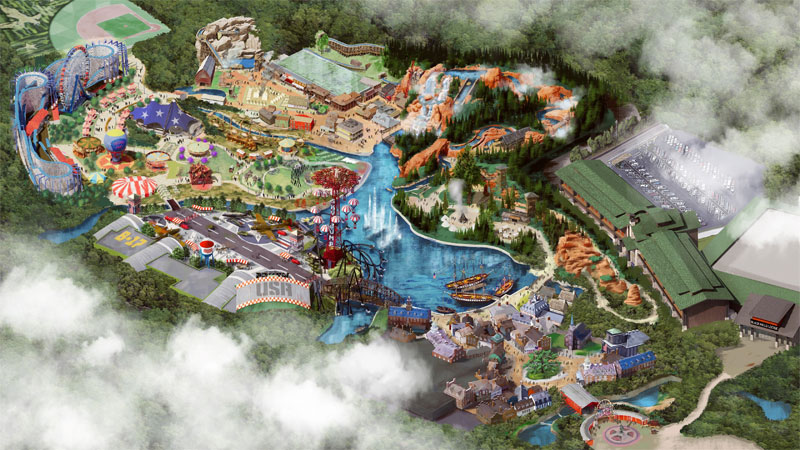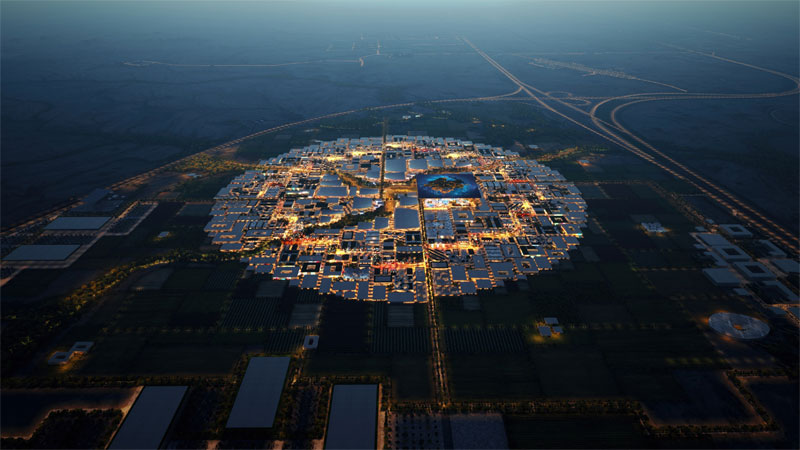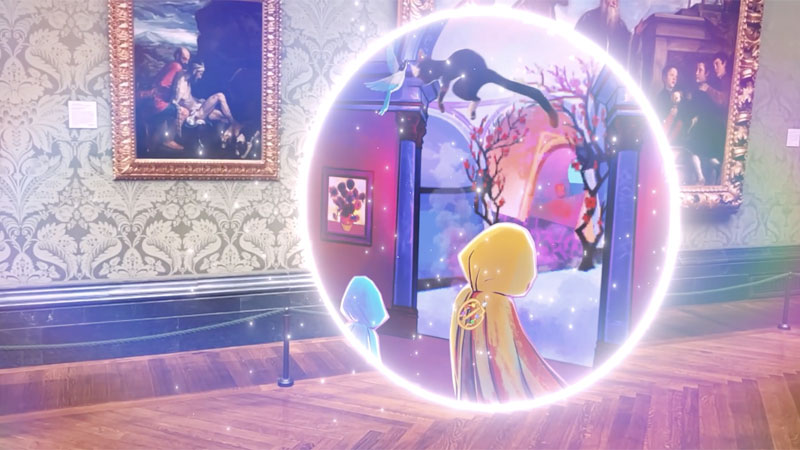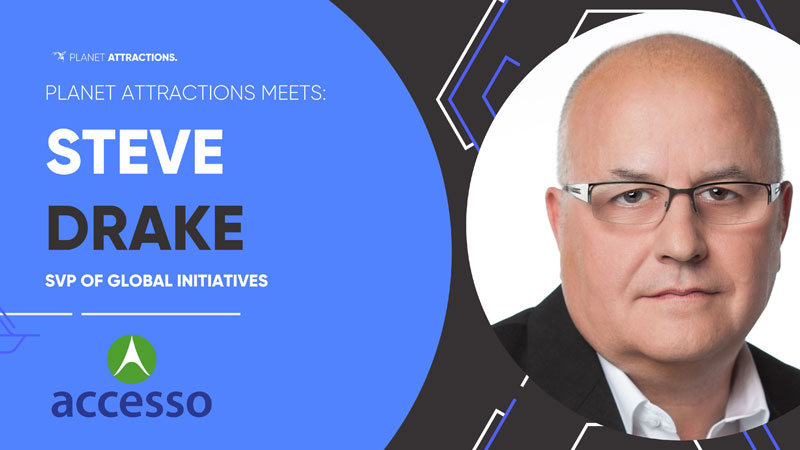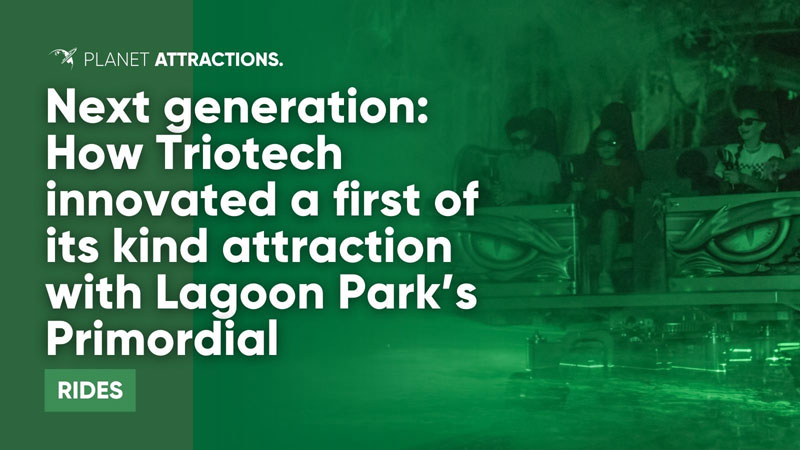 Next generation: How Triotech innovated a first of its kind attraction with Lagoon Park's Primordial