news

The Week: Willie Nelson, an Olympic conundrum and a Theme Park of Perpetual Torment

Featuring Men in Black, Willie Nelson, Chernobyl and of course Yoda, welcome to the latest edition of The Week with Planet Attractions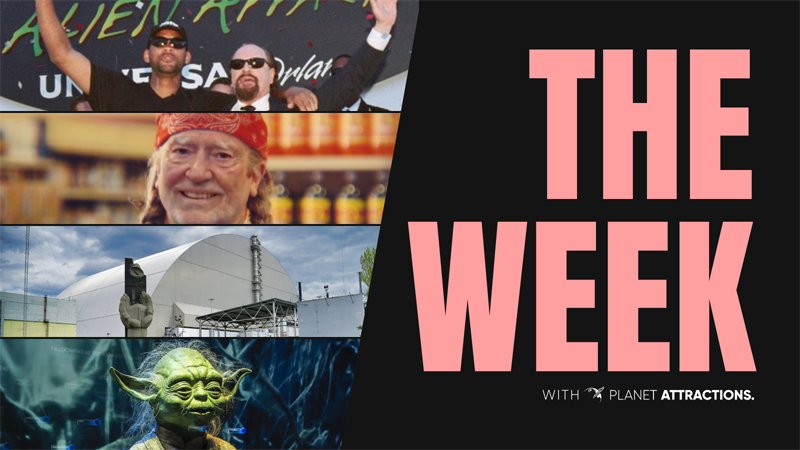 Welcome to the second edition of The Week, your weekly look at the world (or perhaps planet) of visitor attractions, tourism and culture.

It's been a big week for Planet Attractions, which has had more visitors than any other week since our December launch. The continued support for this new venture has been truly humbling.

It's been a big week for the visitor attractions sector too, with the effect of the global pandemic laid out to see with Universal's full-year earnings, while Willie Nelson has possibly (or possibly not) been deepfaked by MeowWolf. Chernobyl is also in the news, with the Ukrainian government seeking World Heritage status following record attendance to the infamous exclusion zone.

Welcome to Planet Attractions. Welcome to The Week.


---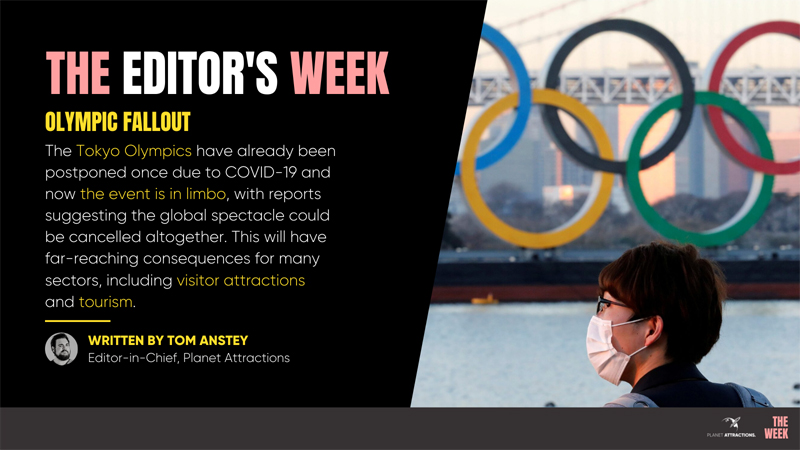 When the 2020 Olympics were pushed to July 2021, the world expected the threat of COVID-19 to be a thing of the past, or at least something the world's leaders could easily manage.

As we enter 2021, there is certainly cause for optimism. A number of vaccines are now in circulation with the world taking its first steps to create whatever the 'new normal' will be.

But to vaccinate a global population of 7.8 billion is not something that's going to happen overnight and that's why the Games find themselves once again in jeopardy.

Plan B?

Japanese stakeholders are reportedly looking at three scenarios under which to host the Olympics - with full spectators, at half capacity or or with no spectators at all - but there is also a rising possibility that the competition will not go ahead.

The scenarios come from the Japanese government, Tokyo Metropolitan Government and the organising committee for the Games. The Times has also quoted a member of the ruling coalition, who said that the Japanese government has privately concluded that the games will have to be cancelled because of COVID-19.

Even with no fans, more than 11,000 athletes from over 200 countries would be involved. Add support staff and media personnel to the mix and the IOC has a major logistical and health challenge on its hands that could spell disaster if an outbreak were to occur.

If the Games were scrapped altogether, Japan would turn its focus to 2032, which is the next available Olympic Games it could potentially host.

Tourism collapse

Of the four possible scenarios, two spell disaster for businesses hoping to use the momentum of the event to start the long financial recovery from this pandemic.

One of these is obviously media broadcasters, with the global event very lucrative as the world watches elite athletes. But tourism and by proxy the visitor attractions sector will also suffer hugely.

Japan was on course for record tourism numbers in 2020, with 2019 seeing the most foreign visitors ever at 31.9 million people.

This was the seventh consecutive year that Japan had beaten the previous year's figures. Then came COVID, which restricted travel between countries in an effort to stop the spread of the virus.

According to the World Tourism Organisation (UNWTO), the global tourism industry lost estimated revenues of US$1.3tn (€1.07tn, £950m) in 2020, with the UN calling it "the worst year in tourism history."

This was certainly the case for Japan, which saw tourist arrivals year-on-year shrink by 87.3% - a decrease of 27.85 million to just 4.05 million visitors.

Ships in a storm

Two of the biggest losers as a result of this are Universal Studios Japan and Tokyo Disney Resort, both of which have been gearing up for the anticipated sporting spectacle with new park additions to draw in visiting customers.

Universal has indefinitely postponed the launch of its highly-anticipated Super Nintendo World attraction, while Tokyo Disneyland has recently opened Fantasyland - the largest expansion in the park's history - but is shackled by COVID restrictions, with a state of emergency currently declared for the area stopping guests from visiting the park.

Already pandemic hit, these attractions now face even more in lost millions if the Games either don't go ahead or do go ahead without fans allowed inside the stadiums.

Thankfully for Disney and Universal, the businesses are resilient and over time will recover. For smaller attractions and tourism businesses which are banking on Tokyo 2020 they may not fare as well.

'Nobody can predict the health situation'

The IOC president, Thomas Bach, this week reiterated his commitment to delivering the Games this summer.

"Nobody at this moment can predict the health situation in 206 National Olympic Committees for the time of the Olympic and Paralympic Games," he said during a press conference this week.

"This leads, you may say naturally, you can also say unfortunately, to much speculation.

"We're fully concentrating on the Opening Ceremony on 23 July this year. We're not speculating on whether the Games are taking place. We're working on how the Games will take place."

Of course hopefully, the global vaccination programme will be a huge success and the Olympics will go ahead as planned in a way that is safe to both athletes and the general public. But for businesses banking on the games as a source of revenue, it's time to come up with a Plan B.

As much as Bach wants the Games to go ahead, in a pandemic world, there are no guarantees and the potential cancellation of the world's biggest sporting event is proof of that.


---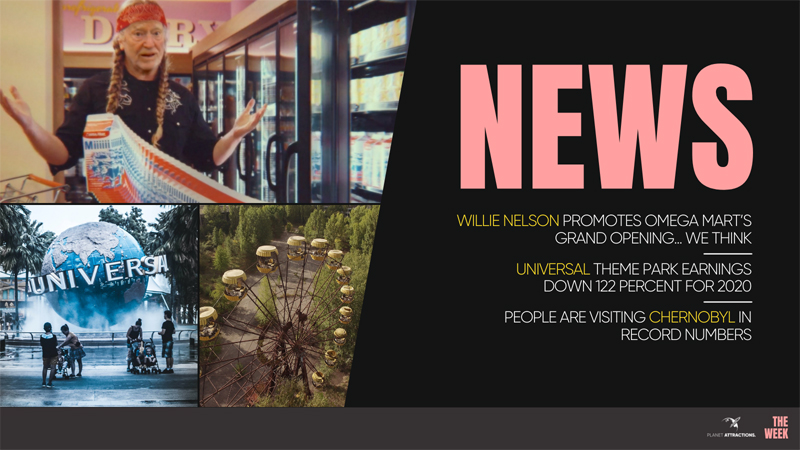 In the news this week, Willie Nelson. Or at least we think it's him. The confusion has come from a very clever advertising campaign by Meow Wolf, which has hinted at the country music star's appearance actually being a deepfake.

Willie Nelson has teamed up with Meow Wolf to promote the art collective's latest project. Well, we think he has anyway. In a bizarre new video released by Meow Wolf promoting it's upcoming...keep reading

For Universal, the effect of the pandemic on the company's finances is clear to see following the release of its end of year financial results.

With Universal Studios Hollywood remaining closed and the rest of Universal's parks operating at limited capacity through much of the year, the financial impact of COVID-19 has been revealed, with the operator reporting significant losses...keep reading

Finally, there are parts of Chernobyl so dangerous you could die in minutes just standing there. But that's not stopping tourists who are visiting the exclusion zone in record numbers.

April 26, 2021 will mark the 35th anniversary of the worst nuclear disaster in history, the meltdown of the Chernobyl Nuclear Power Plant. The incident occurred in the early hours of that day in 1986, when...keep reading


---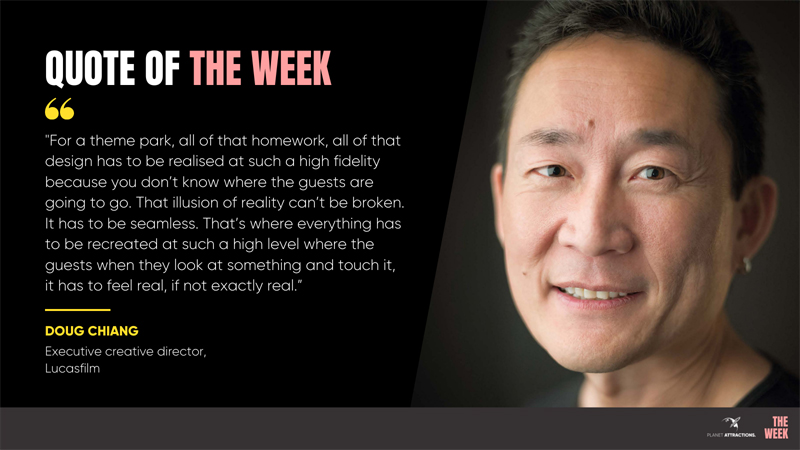 Our quote of the week comes from Lucasfilm's Doug Chiang, who played an integral role in the creation of Disney's Star Wars: Galaxy's Edge.

A lifelong Star Wars fan, Chiang knew exactly what other fans of the IP would want to see in the attraction, with attention to detail being a key part of...keep reading


---


More reading

• Disney's Jungle Cruise to undergo major revamp following racism allegations
• Snow play: The evolution of snow in visitor attractions
• Disney fan uses 3D printing and projection mapping to recreate fireworks display at home


---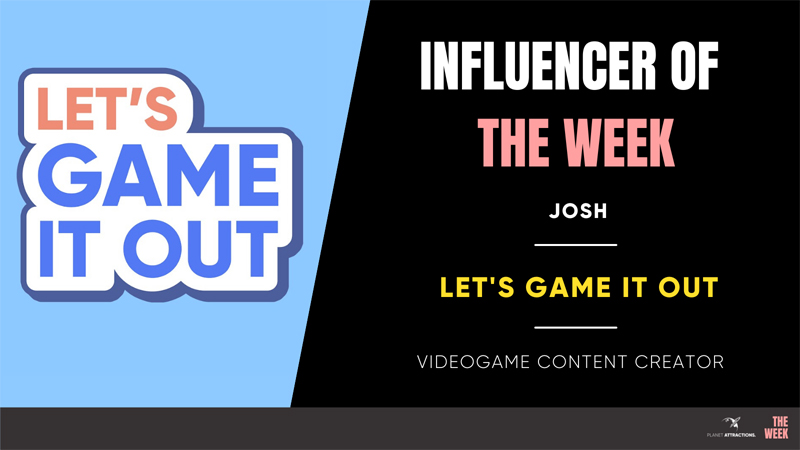 We're going for a gaming channel for The Week's notable influencer, with a man known only as Josh taking videogames to places its creators probably didn't think it could go.

His channel, Let's Game It Out, is among the most popular on YouTube, with Josh boasting 2.53 million subscribers. Among his most popular videos are playthroughs of games including simulators such as Planet Coaster and Planet Zoo, where he tends to generally torment and physics test the visitors to these fictional attractions.

Have a look below at Josh's 'Theme Park of Perpetual Torment', which has been viewed nearly 14 million times.



Subscribe to Let's Game it out here


---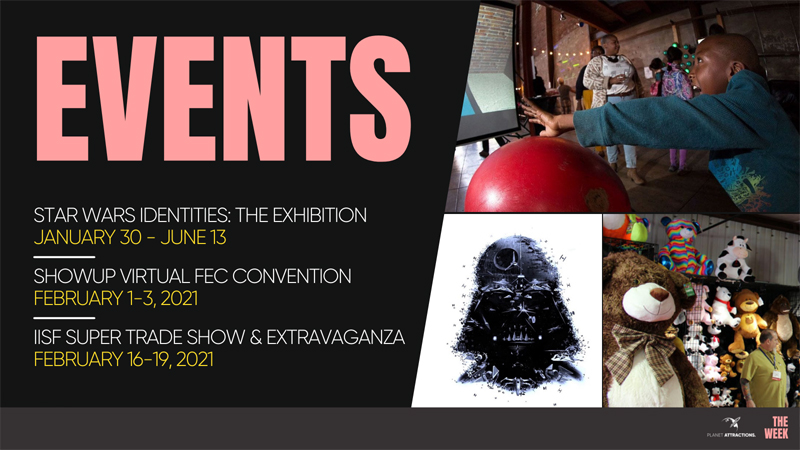 Star Wars Identities: The Exhibition

A major travelling exhibition is making its final stop of a multi-year world tour, with the arrival of Star Wars Identities: The Exhibition in Singapore on January 30.

An interactive experience, the exhibition, created by X3 Productions, explores the theme of identity in the Star Wars universe, focusing particularly on the characters Luke and Anakin Skywalker.

Read about it here

ShowUp virtual FEC convention

The ShowUp virtual FEC convention will explore the state and future of the FEC market, with each day revolving around a different theme and more than 80 speakers taking part over three days

Day one will look at new revenue streams, business models and go-to-market strategies, while day two will discuss emerging technologies. Day three will look at how consumer trends are changing.

Read the full schedule here

IISF Super Trade Show and Extravaganza

The largest trade show in the world for carnivals, the annual IISF Super Trade Show and Extravaganza features rides, food supplies and equipment, concession trailers, electrical supplies, insurance companies, novelty items, plush toys, jewelry and much more.

The show will go-ahead in person this year inline with COVID-19 guidelines. The event takes place in Gibsonton, Florida, US.

Click here to register


---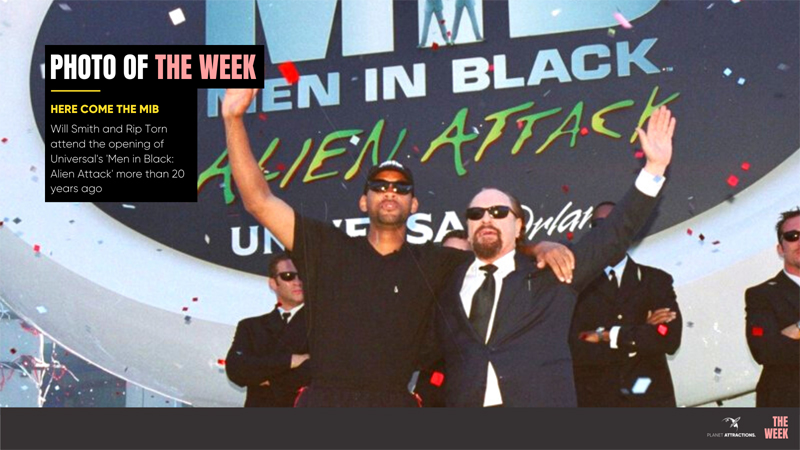 One of Universal Studios' most popular rides has hit a major milestone, with Men in Black: Alien Attack welcoming its 100 millionth rider.

With 44 vehicles, the ride has a capacity for 2,200 riders per hour, which means that had it operated 24/7 from opening day it would have taken 45,454 hours - or 5.18 continuous years to reach the 100 million rider milestone.

Read about it here


---


Show your support

We're in extraordinary times right now and this website is a direct result of that. Featuring a team of world-class attractions journalists and behind-the-scenes team of equal calibre, we need your support to make Planet Attractions happen.

We believe that everyone deserves equal access to accurate and compelling content, so we won't hide anything behind a paywall.

We're here to support both the industry and the consumer and to achieve our goals, we would love it if you could support us right back.

So how can you do this? It's easy. Just contact our sales team [email protected] and let us know about your company. We will create a package tailored to your specific needs and deliver that in the way we believe will benefit you the most.

You can also support us at no cost to you. All you need to do is follow our social channels.

You can do this by:

Liking us on Facebook

Following us on Twitter

Liking our Instagram page

Subscribing to our YouTube channel

Following our LinkedIn page

Most importantly, once you've subscribed, make sure to go on these social channels and engage! We're building a community and we love being able to bring you all together.

Thank you,

The team at Planet Attractions.
Visitor attractions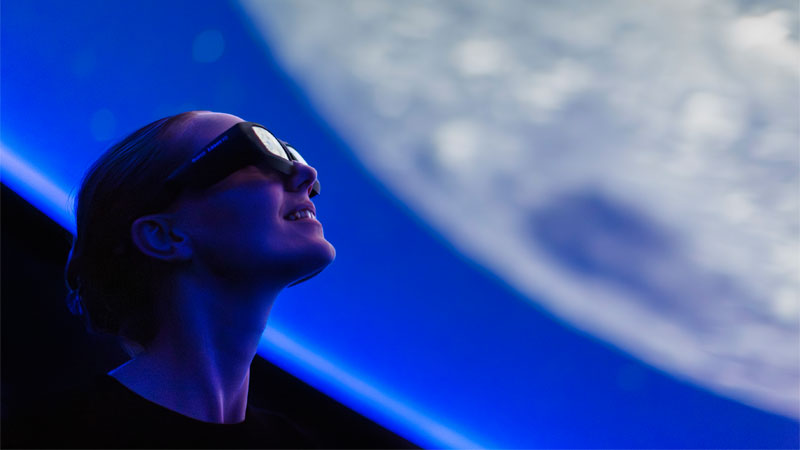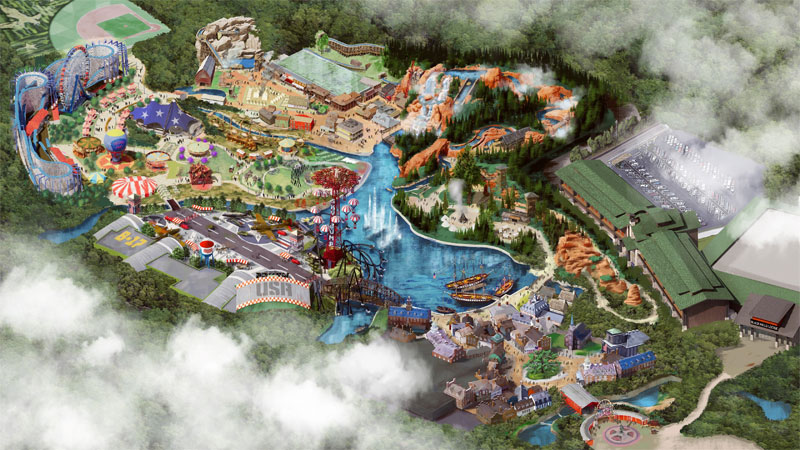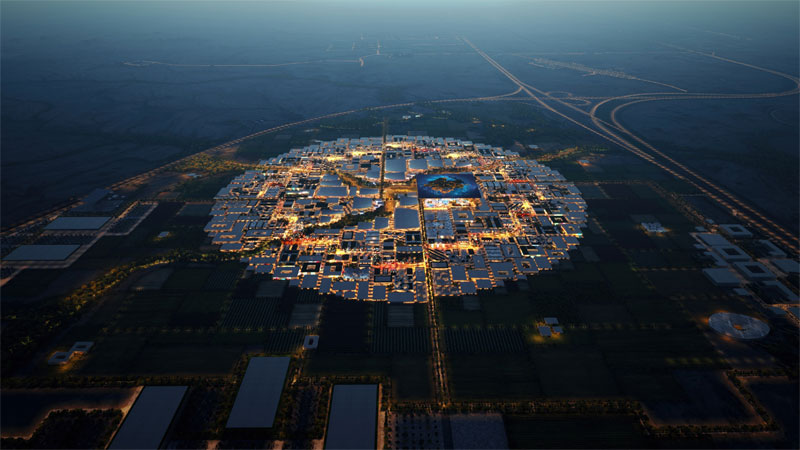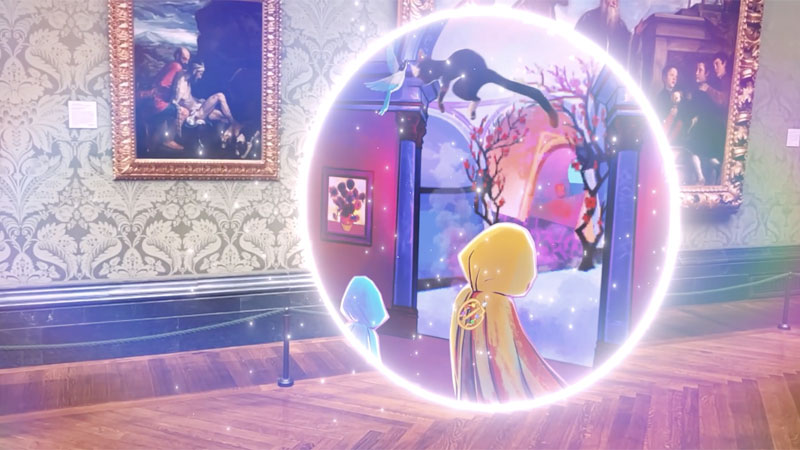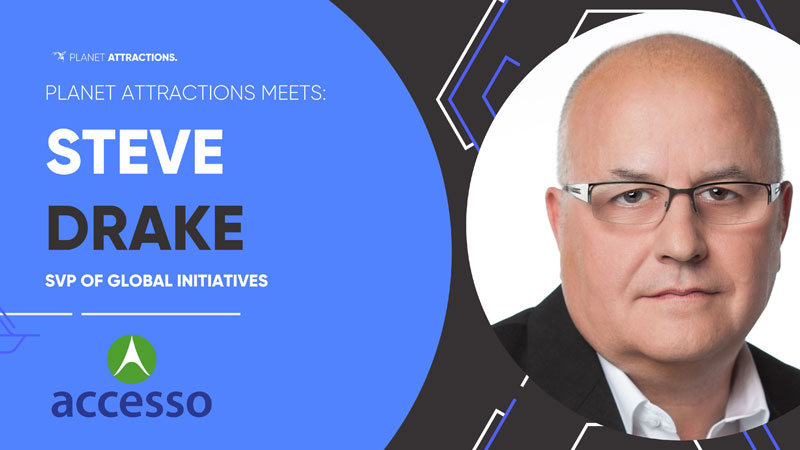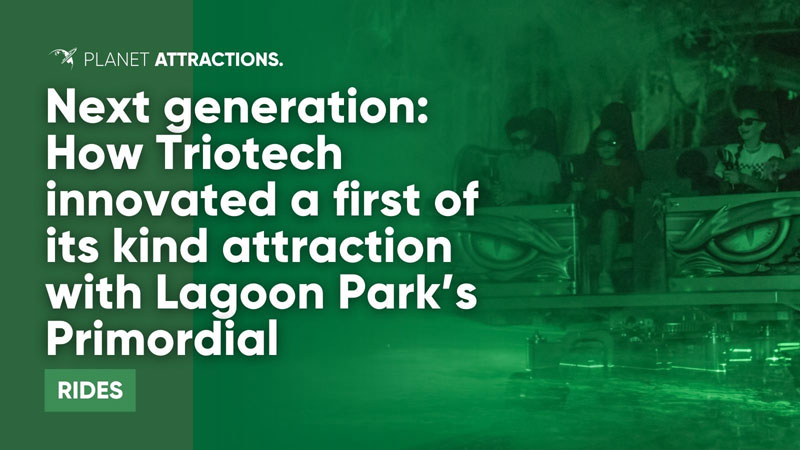 Next generation: How Triotech innovated a first of its kind attraction with Lagoon Park's Primordial