news

The Week: Wakanda in Disneyland? The Game of Thrones Studio Tour, Venice's cruise ban and Holovis at Legoland

The eagle-eyed fan who might have spotted Wakanda is Disneyland's expansion plan, vital funding for the Game of Thrones Studio Tour, a long-awaited ban on cruise ships in central Venice and the technology powering Legoland New York's most anticipated attraction. Welcome to the latest edition of The Week from Planet Attractions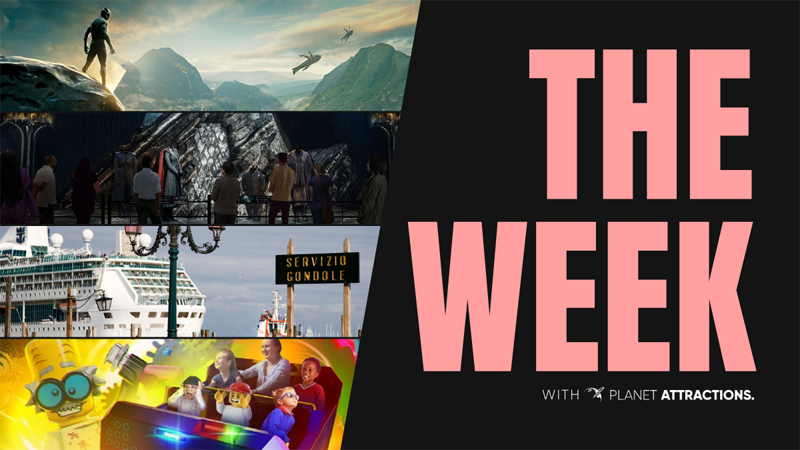 We're into double figures now and for all you American readers who probably had no clue who Alan Shearer was last week, you'll definitely not get my reference for Newcastle's current number 10 - Allan Saint-Maximin.

That's the last mention of Newcastle United I promise until they announce plans to turn St James Park into one giant immersive dark ride. Until then we're taking a look at everything attractions that happened in the last seven days, starting with something completely unrelated to this industry but certainly something we can all learn several lessons from - the Suez Canal.

Welcome to your seven day breakdown of everything related to the visitor attractions industry. Welcome to The Week from Planet Attractions.


---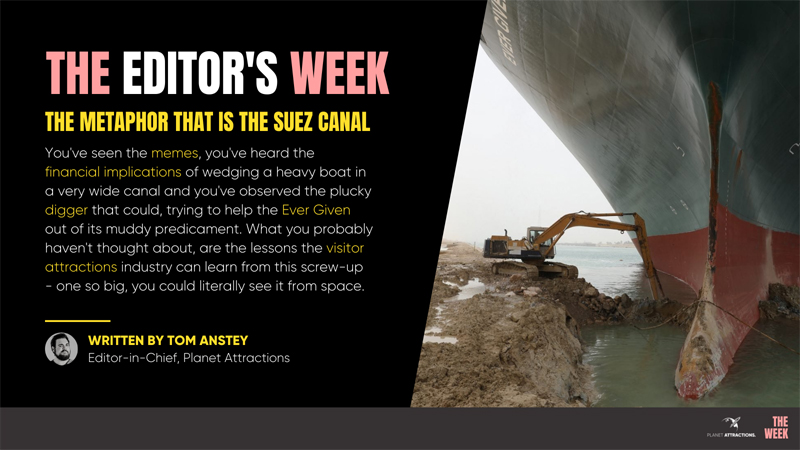 It's a story that has captivated, and had an impact on, almost the entire world, with the huge Ever Given container ship finally freed from the Suez Canal, reopening one of the world's most important shipping lanes.

The blockage has been the source of significant worry and frustration for the shipping industry, with a backlog of hundreds of ships funnelled through the canal which links the Mediterranean to the Red Sea.

Officials cleared the backlog of ships in around three days, though experts believe the knock-on effect on global shipping could take weeks or even months to properly resolve. The financial impact of this incident is expected to exceed a billion dollars.

So, what does this have to do with the visitor attractions industry? Nothing on the face of it bar maybe some delays of equipment for suppliers. But if you look closely, there are a number of lessons we can learn from this disaster and a number of parallels that can be drawn from the ongoing global crisis.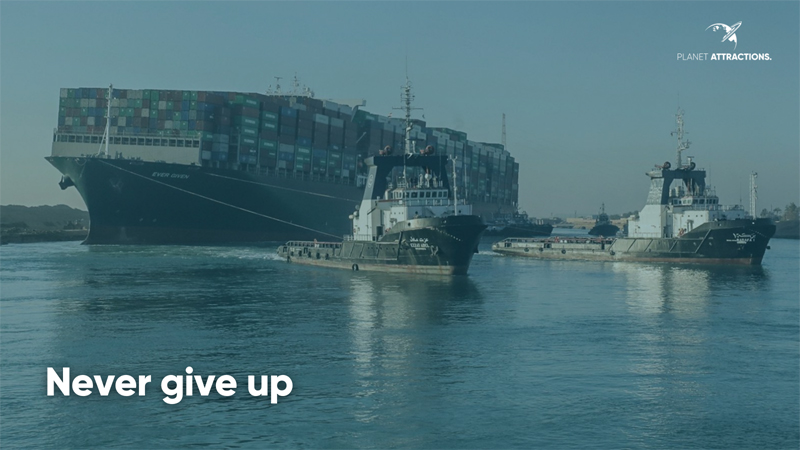 Just like the little digger that could, no matter how big a task seems, with the right people and the right approach, this industry can tackle anything.

Take a look at the fallout from the pandemic. Of course things are nowhere near where they used to be but, to quote Jurassic Park, "life will find a way".

When animal attractions closed, these communities brainstormed new ways to fund their missions.

When parks closed, many operators used the time to completely innovate for when guests were allowed to return, introducing enhanced hygiene protocols, cashless payments and virtual queueing.

In the museum and culture sectors, much of the collections and indeed performances moved online, ensuring that visitors stuck at home could still have access to and support their favourite institutions - something that has been crucial to the mental health of countless people.

Wherever you look, attractions have innovated and persevered through these incredibly troubling times. That never give up attitude is what makes this industry so resilient, even in the face of complete disaster.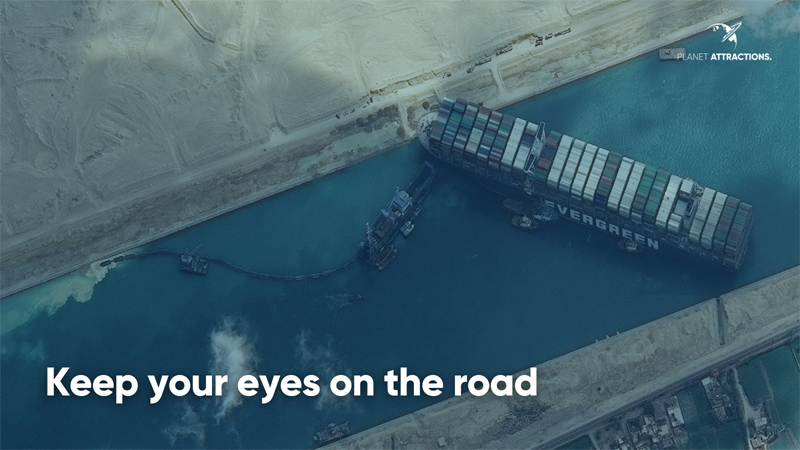 The pandemic and the Ever Given have taught us the importance of keeping our eyes on the road and making sure there aren't any hazards ahead.

The COVID-19 pandemic is hopefully a once in a lifetime occurrence but it's made the industry aware that it needs to be ready should something of a similar magnitude happen again.

Because of this, attractions have developed new enhanced protocols, so if disaster strikes, they will all be prepared and ready to face the challenges that await.

But if you take your eyes off the road, just for a second, maybe a freak gust of wind will end up metaphorically driving you into the bank of the world's busiest shipping lane. Always be aware of the challenges you face.

Fail to prepare and you prepare to fail.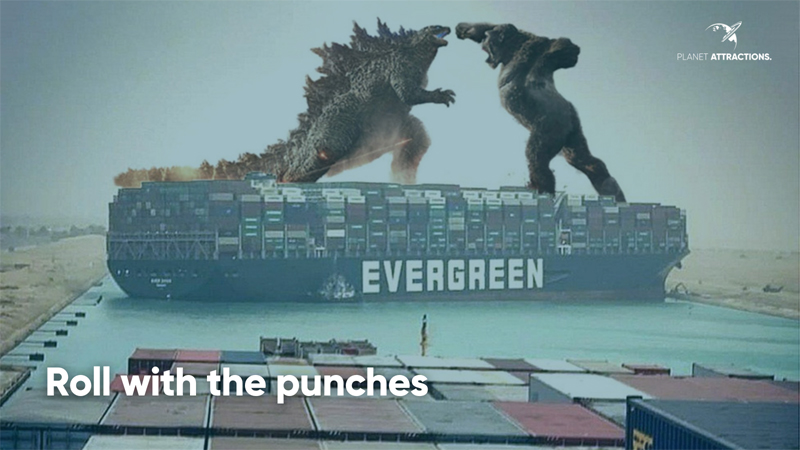 Why cry when you can laugh? Yes the Suez is a financial disaster but one positive is the entire world has seemingly been able to have fun with the world's most expensive joke.

When calamity strikes, obviously if the tone is right, it's always better to be able to laugh at yourself, then have everyone laugh at your expense.

From a social perspective, you'll probably end up gaining some new fans and will have a certain comradery with your existing ones.

Of course, being the internet, it's always easy to offend someone in a way you probably thought wasn't possible, but remember that's almost certainly a vocal minority.

So next time your rollercoaster gets delayed, blame the escaped velociraptors like Universal did for an April Fool's Day joke.

Did your aquarium manager accidentally fall into the shark tank and someone snapped a pic before he escaped? You'd better be chumming up (see what I did there?) with some Jaws jokes (while of course highlighting the importance of sharks in the wild).

Maybe a child in your museum drew in permanent marker on a priceless statue? Yep that's definitely bad but once you've fixed the issue and there's no harm done, take a more lighthearted approach. Create a copy and let the visitors scribble on that instead.

There are endless random disasters I could make up here, but it's how you handle it publicly that's the most important thing. If the world is making memes about you, you can be almost sure that you should probably be doing that too.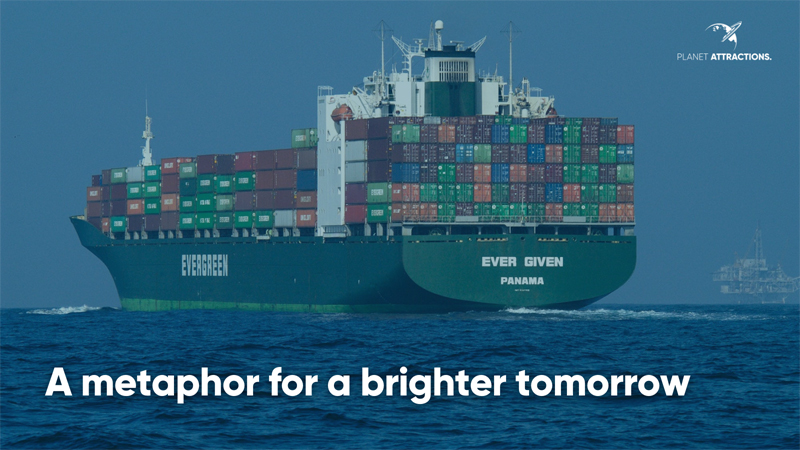 No matter how dark things have looked over the past year, remember that no matter what the challenge, we as a community - and as an industry - will overcome it.

The Ever Given represents the effect of the pandemic on this industry. The countless diggers, tugs and other machinery represent the people fighting against this virus. They won't give up and when we are home and clear of the pandemic, that cleared canal is the way forward for all of us. Be patient and be resilient. Do your best and tomorrow will almost certainly be a brighter day.


---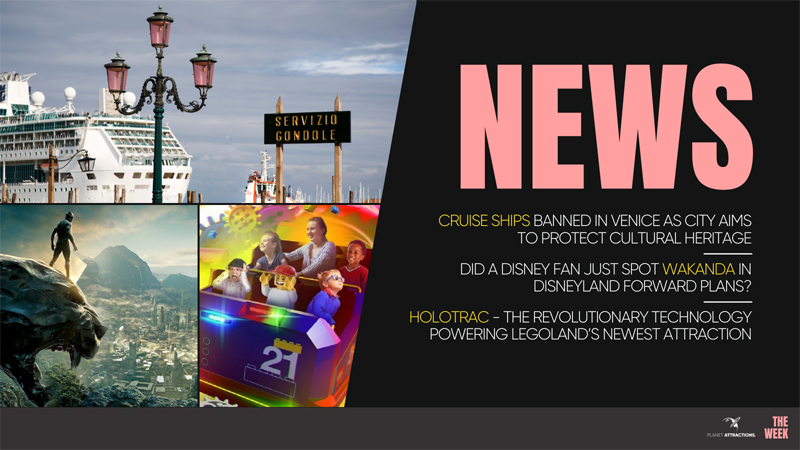 When the world stopped turning in 2020, Venice's waters drastically improved. Without large sea vessels, the levels of pollution, which contribute to heavy erosion at the World Heritage Site, have been significantly lowered. This among other factors has driven the Italian government to announce that the historic city has placed a ban on cruise ships entering its centre.

Italy's culture minister Dario Franceschini approved the decision to ban the vessels, following a request from Unesco to protect the World Heritage site, which suffers from regular flooding part-driven by...keep reading

Twitter user HelmsmanFreddy appears to have discovered the secretive fictional nation of Wakanda in Disneyland's new expansion plans, hinting at the possibility of Black Panther having a larger presence in Disney's parks.

Twitter user Frederick Chambers (@HelmsmanFreddy) took a closer look at the top-down version of the plans, identifying what appeared to be the giant stone panther emerging from...keep reading

Peter Cliff, creative director at Holovis, explains how Lego has been utilising Holovis technology to create a state-of-the-art interactive dark ride - the upcoming Lego Factory Adventure Ride at Legoland New York.

A narrative-led experience, the attraction will take riders on an adventure through the Lego Factory. The experience will culminate with guests seeing...keep reading


---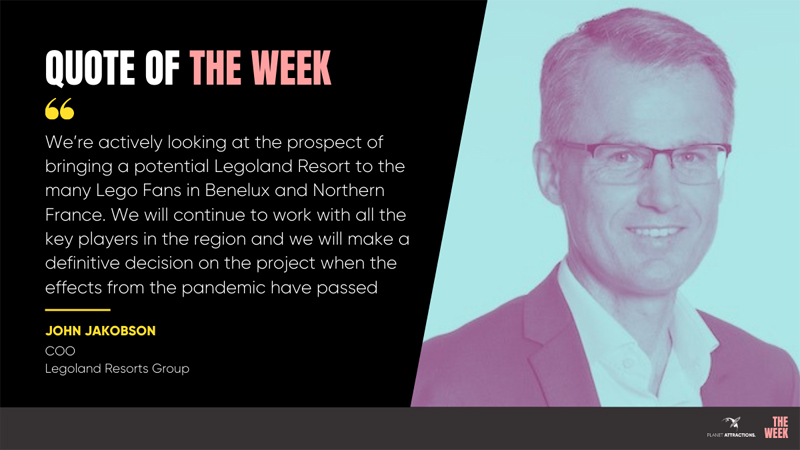 Our Quote of The Week comes from John Jakobson, COO of the Legoland Resorts Group, who has confirmed that Merlin is actively working with public investment fund Sogepa to look at the feasibility for building the first ever Legoland theme park in Belgium.

Read more here


---


More reading

• Battersea Arts Centre adopts 'Pay What You Can' model in attempt to reconnect with post-lockdown audience
• Nearly a quarter of the world's heritage sites remain closed due to COVID-19
• Mexican World Heritage site closed over non mask-wearing tourists


---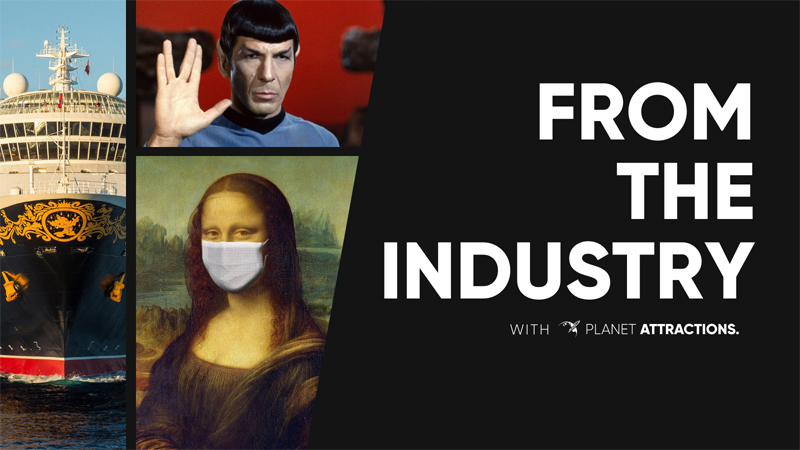 In this week's edition of From The Industry, the Disney Cruise Line's new British voyage, the changing face of museums in the face of COVID-19 and the honour bestowed on legendary Star Trek actor Leonard Nimoy.

Read more here


---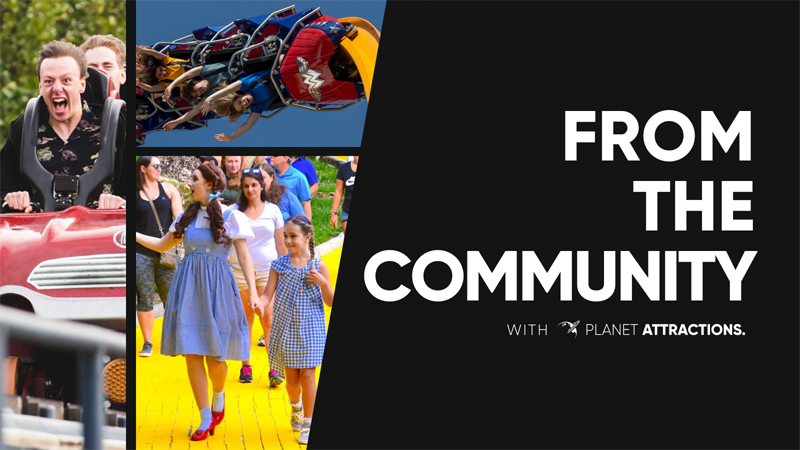 There are some incredibly talented people in this community and we wanted to highlight some of the amazing content they're creating, so this week, we launched the first ever edition of From The Community - a weekly roundup of everything fans and influencers from within the attractions community have been up to.

This week, we're looking back at North Carolina's Land of Oz, working out how much you have to spend to buy Thorpe Park and experiencing pure joy on a new attraction at Six Flags Fiesta Texas.

Read more here


---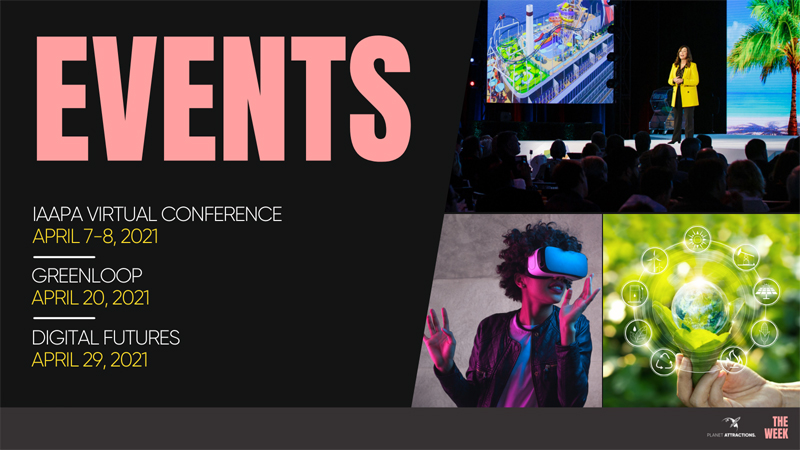 IAAPA Virtual Conference

IAAPA is set to host a conference this week, with the event taking place virtually over April 7 and April 8.

Focusing on recovery and resilience to help operators and suppliers "reconnect, rebuild, and return to the fun", the event features a number of headline speakers, including Adam Sacks, president of Tourism Economics for the Oxford Economics Company and Leon Logothetis, author/creator of the book and Netflix Show, The Kindness Diaries.

Read more here

Greenloop

Industry news source, networking and conference provider Blooloop is hosting a sustainability conference, which will see speakers discuss, debate and introduce sustainable initiatives for the visitor attractions sector.

Read more here

Digital Futures: Embracing New Strategies

From the Museums Association, the Covid pandemic has changed our understanding of digital engagement and forced museums to think more creatively about how to reach and connect with different audiences. This has resulted in powerful work, from e-learning initiatives and digital exhibitions to viral social media strategies. But impact evaluation, digital literacy and digital exclusion remain pressing concerns.

All this and more will be discussed in Digital Futures: Embracing New Strategies, with a wide range of expert speakers set to reveal how they have experimented with digital engagement during the pandemic.

Click here to book


---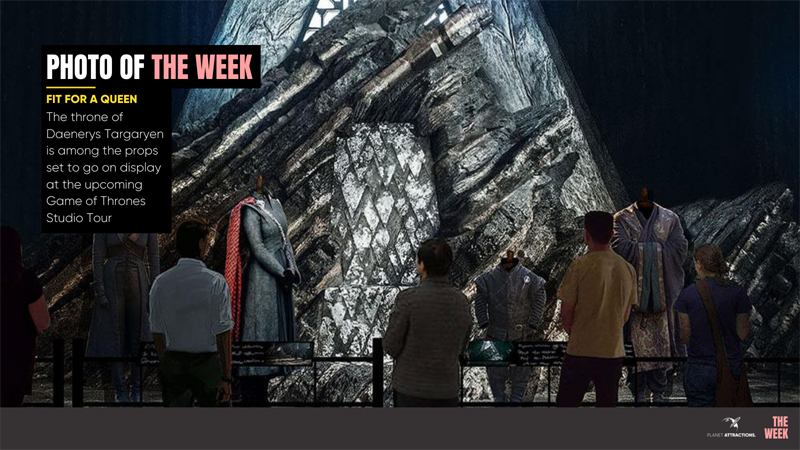 Our photo of The Week comes from the upcoming Game of Thrones Studio Tour, which this week secured a loan of £10m (US$13.8m, €11.7m) for the £36.5m (US$50.3m, €42.7m) development. Once open, the attraction is expected to draw up to 600,000 visitors a year.

Read more here


---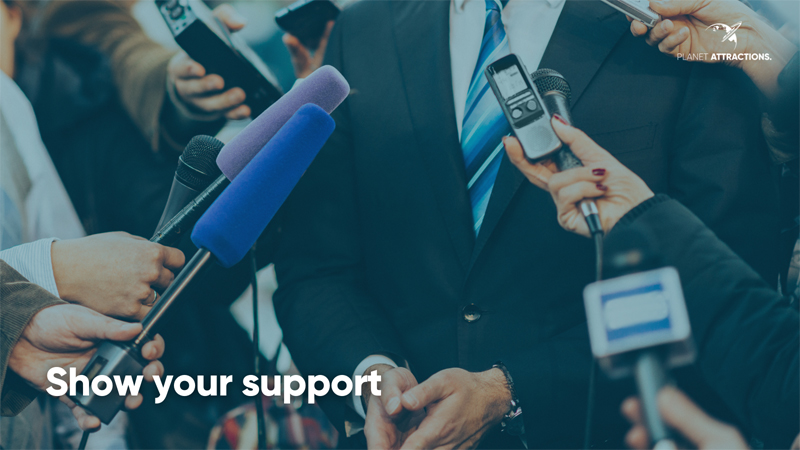 We're in extraordinary times right now and this website is a direct result of that. Featuring a team of world-class attractions journalists and behind-the-scenes team of equal calibre, we need your support to make Planet Attractions happen.

We believe that everyone deserves equal access to accurate and compelling content, so we won't hide anything behind a paywall.

We're here to support both the industry and the consumer and to achieve our goals, we would love it if you could support us right back.

So how can you do this? It's easy. Just contact our sales team

You can also support us at no cost to you. All you need to do is follow our social channels.

You can do this by:

Liking us on Facebook

Following us on Twitter

Liking our Instagram page

Subscribing to our YouTube channel

Following our LinkedIn page

Most importantly, once you've subscribed, make sure to go on these social channels and engage! We're building a community and we love being able to bring you all together.

Thank you,

The team at Planet Attractions.
Visitor attractions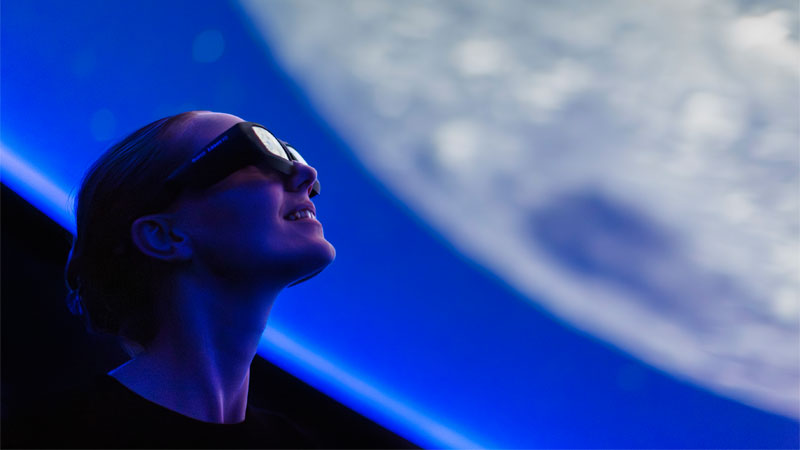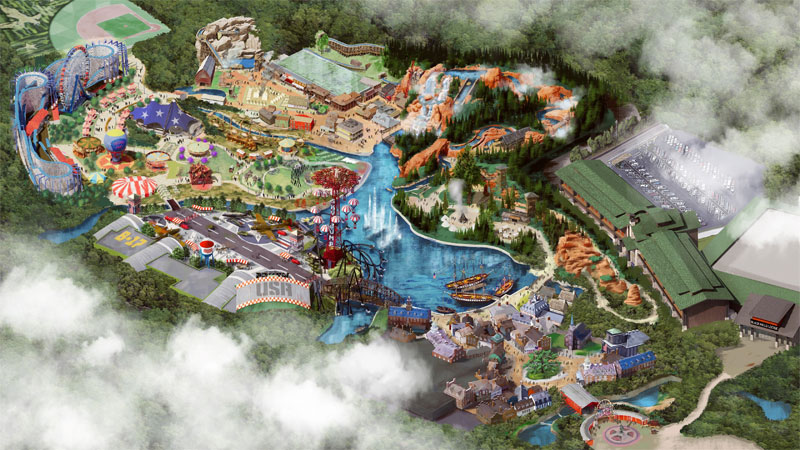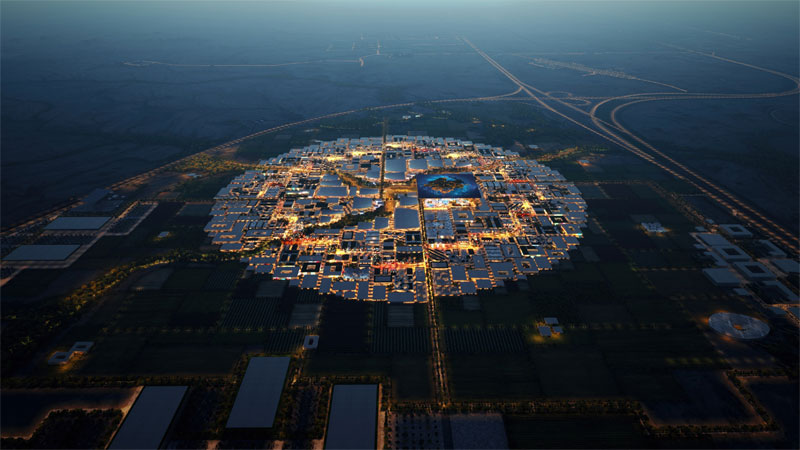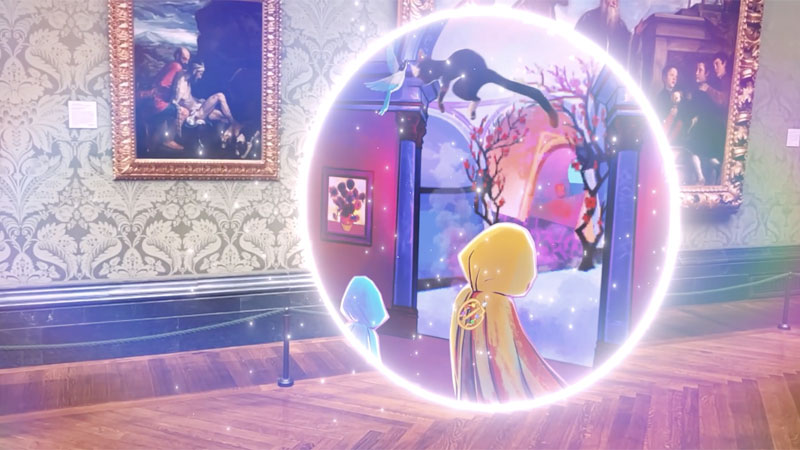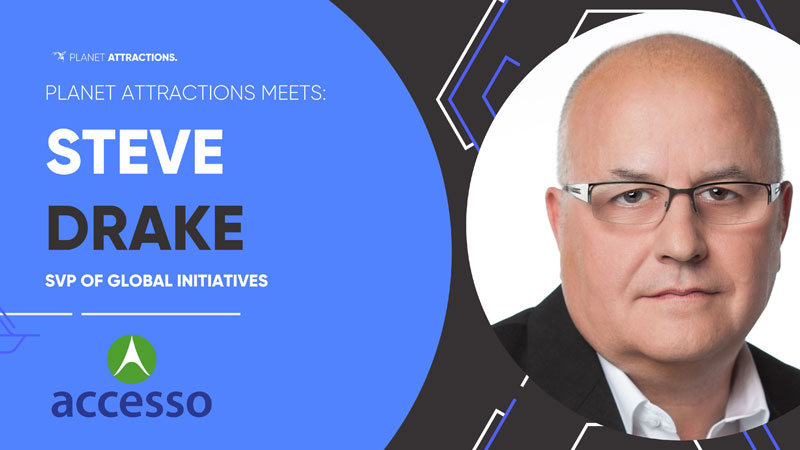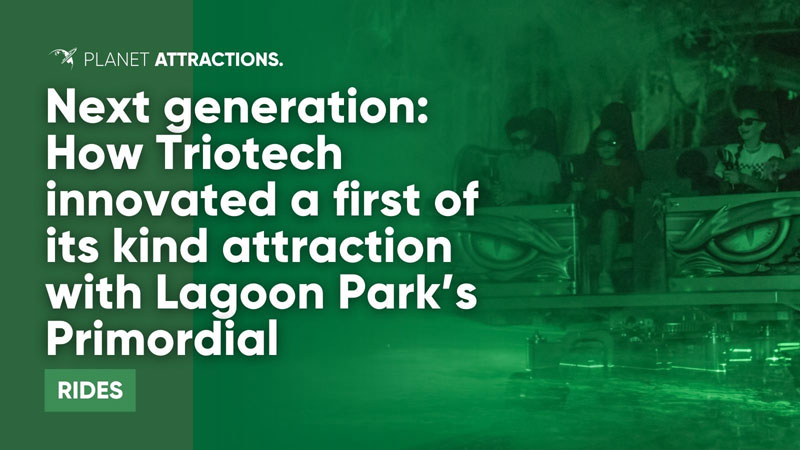 Next generation: How Triotech innovated a first of its kind attraction with Lagoon Park's Primordial