news

The Week: Easing US travel restrictions, Donkey Kong, George Osborne and a new addition to Portugal's largest waterpark

IAAPA supports the lifting of US travel restrictions, Donkey Kong could be making his way to Universal's theme parks, George Osborne becomes British Museum chairman and Portugal has welcomed Europe's first five-person water coaster. Welcome to the latest edition of The Week from Planet Attractions.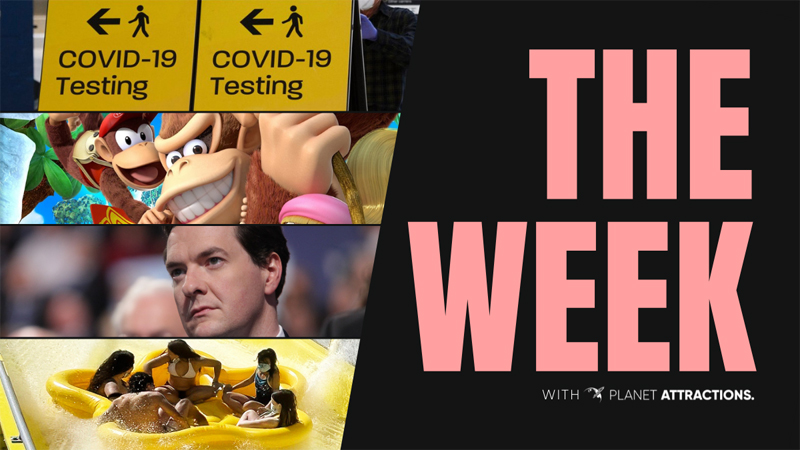 Welcome to The Week number 17. This week has seen the completion of major projects, the addition of major figures in key roles and the potential for some game changing IPs coming to the attractions realm.

On the cover image this week, IAAPA has lent its support to an initiative to restart international tourism in the US, Donkey Kong is looking more and more likely to be the next addition to Super Nintendo World, George Osborne will soon become chairman of London's British Museum and Portugal's largest waterpark has added a new ProSlide attraction.

Welcome to your seven day breakdown of everything related to the visitor attractions industry. Welcome to The Week from Planet Attractions.


---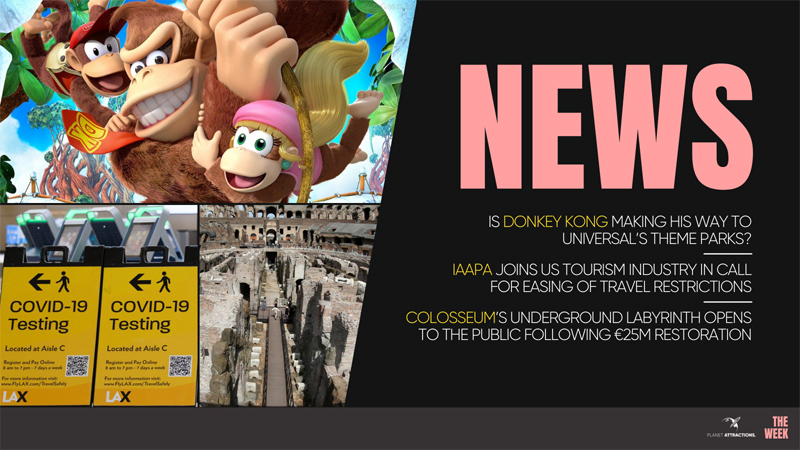 Donkey Kong could soon be making his theme park debut after reports suggest Nintendo and Universal have big plans for the popular franchise.

"Zippo" - a Nintendo insider with a reliable record when it comes to company plans - says that an in-development videogame project is part of a...keep reading

In an effort to help kickstart the visitor attractions industry, IAAPA has supported the efforts to lay out a framework for the safe easing of border entry restrictions in the US

IAAPA has announced its support alongside 24 national travel and tourism trade organisations in the US to provide the Biden administration with a set of science-based recommendations and guidelines for safely lifting border entry restrictions to...keep reading

The tunnels beneath Rome's famous Colosseum have been opened to the public for the first time following a €25m (US$29.8m, £21.5m) restoration.

The project, which has been funded by Italian fashion house Tod's, has significantly expanded the explorable area of the hypogeum. Following the work, members of the public can now walk where...keep reading


---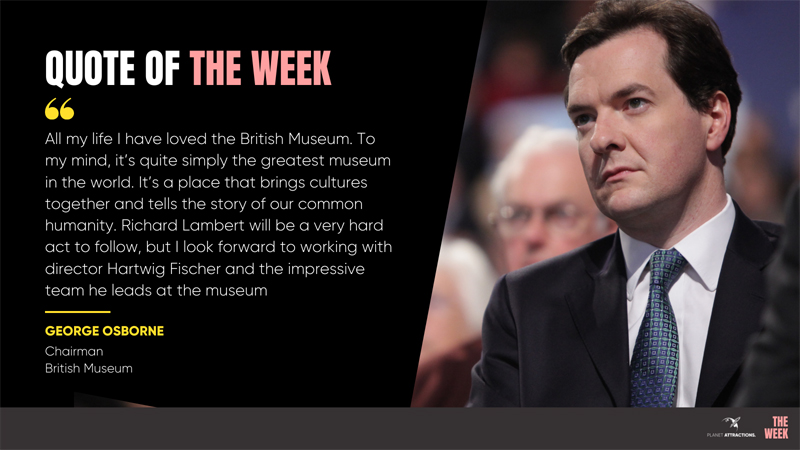 Our Quote of The Week comes from former British Chancellor George Osborne, who will join the British Museum's board of trustees on September 1, taking up the position of chairman in October.

Read more here


---


More reading

• Tottenham to open permanent art gallery within football club's stadium
• Shanghai's highly-anticipated planetarium and astronomy museum set to open later this month
• 11-year-old dies and another child in critical condition after raft flips over on Raging River ride at Adventureland


---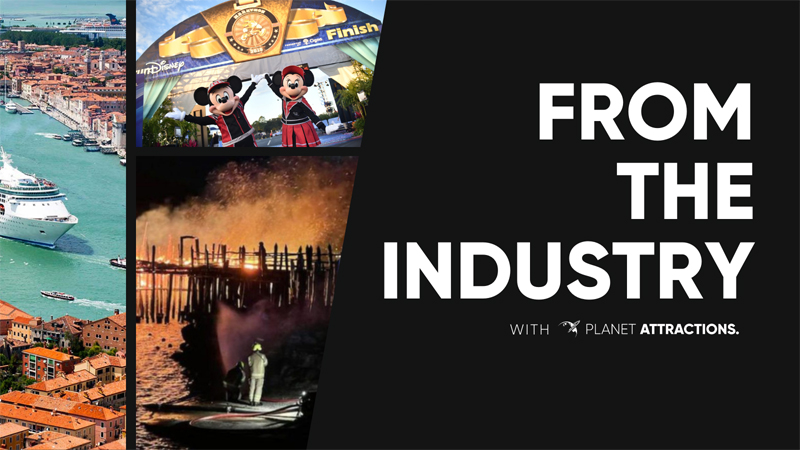 Rounding up all the biggest news from both publications and associations, in the latest edition of From The Industry, several historic locations are in danger of being removed from Unesco's World Heritage list, Mickey Mouse puts on his running shoes for the return of runDisney and a Scottish attraction rises from the ashes thanks to a successful fundraising campaign.

Read more here


---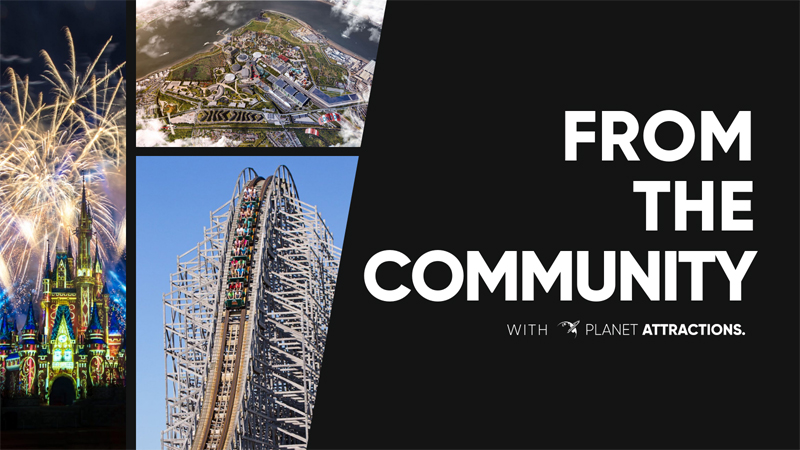 In the latest news from the attractions community, Disney World's fireworks return after more than a year away and is Shivering Timbers America's most underrated rollercoaster? We also get a look at the site for the highly-anticipated London Resort ahead of its development.

Read more here


---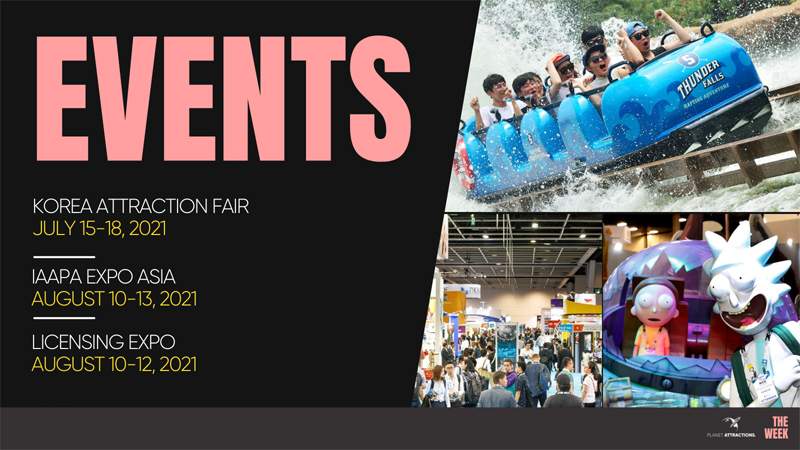 Korea Attraction Fair

Taking place for the first time, Korea Attraction Fair (KAAFAIR) is a global exhibition that will cover all areas of South Korea's attractions industry including VR, AR, interactive media, games, children's amusement and more.

Taking place at the Busan Exhibition and Convention Center, KAAFAIR 2021 says that it is Korea's only exhibition where you can see all of the country's attractions and culture, and learn about the major companies operating all over the world.

Read more here

IAAPA Expo Asia

IAAPA is expanding its education offering for this year's IAAPA Expo Asia, introducing a full-day for attractions experts to share their experience and knowledge with attendees.

Taking place on August 10 and called '2021 Insights', the day of talks will focus on discovering new ways to move forward, with attendees able to learn from stories of business recovery, innovative thinking, new concepts and new ideas that are helping to shape the future of the industry.

In addition to its Insights day, a full programme of events are scheduled to take place during the Expo at the Shanghai New International Expo Centre, which runs from 10-13 August.

Read more here

Licensing Expo

Taking place live and online at the Mandalay Bay Convention Center in Las Vegas, Nevada, the Licensing Expo connects the world's most influential entertainment, character, art, and corporate brand owners and agents with consumer goods manufacturers, licensees and retailers. The event touts itself as "the meeting place for the global licensing industry".

Originally rescheduled for May 25-27, the event has now been moved back, instead taking place August 10-12, 2021.

More information


---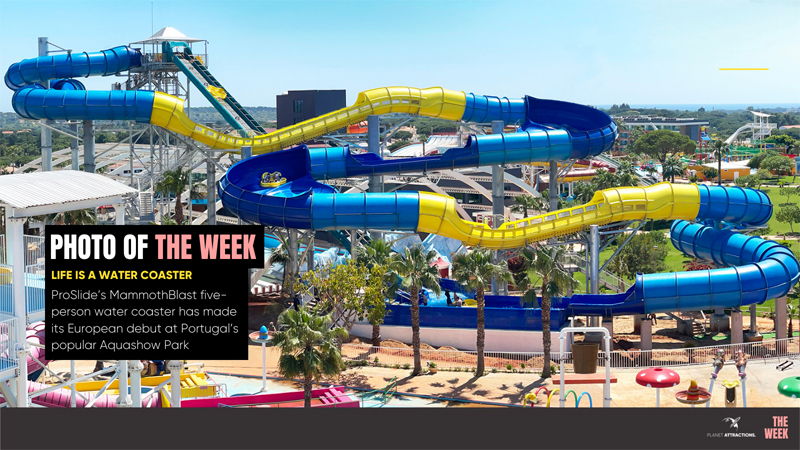 Our Photo of The Week comes from Aquashow Park in Portugal, which has just welcomed a new addition to the Algarve attraction - the first five-person water coaster ride to come to Europe.

Created by ProSlide, the MammothBlast water propulsion water coaster made its debut earlier this month and is the park's largest waterslide.

Seated in a face-to-face position, up to five riders are propelled with ProSlide's Blast technology through the ride course. As they approach one of the two FlyingSaucer accelerating turns, they look down the fall line to the exit, dropping and diving through the turn, mirroring the sensation and speed of a great giant slalom ski turn.

Read more here


---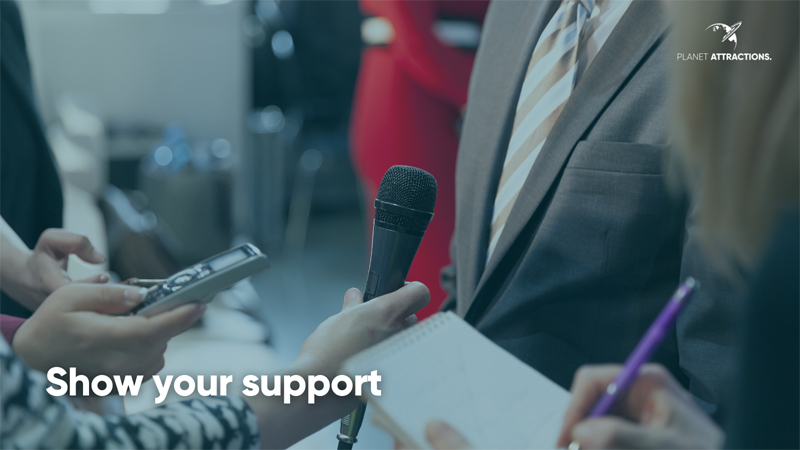 We're in extraordinary times right now and this website is a direct result of that. Featuring a team of world-class attractions journalists and behind-the-scenes team of equal calibre, we need your support to make Planet Attractions happen.

We believe that everyone deserves equal access to accurate and compelling content, so we won't hide anything behind a paywall.

We're here to support both the industry and the consumer and to achieve our goals, we would love it if you could support us right back.

So how can you do this? It's easy. Just contact our sales team [email protected] and let us know about your company. We will create a package tailored to your specific needs and deliver that in the way we believe will benefit you the most.

You can also support us at no cost to you. All you need to do is follow our social channels.

You can do this by:

Liking us on Facebook

Following us on Twitter

Liking our Instagram page

Subscribing to our YouTube channel

Following our LinkedIn page

Most importantly, once you've subscribed, make sure to go on these social channels and engage! We're building a community and we love being able to bring you all together.

Thank you,

The team at Planet Attractions.
Visitor attractions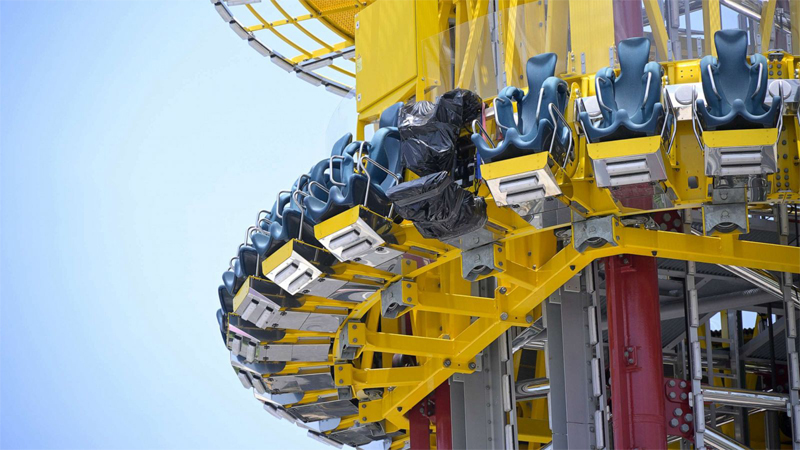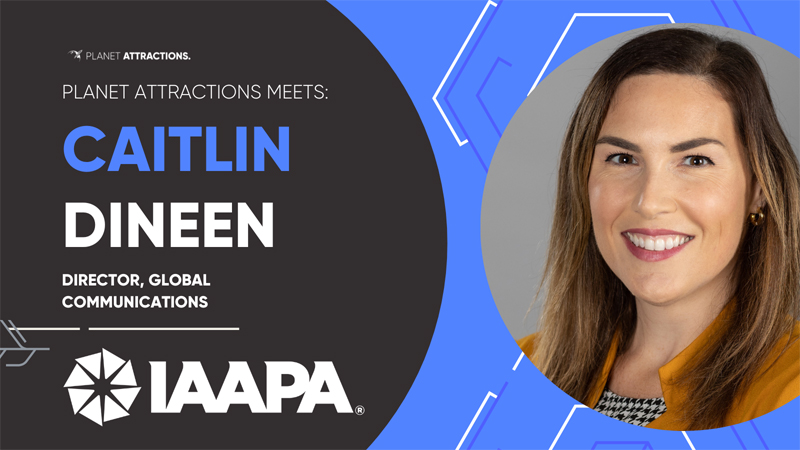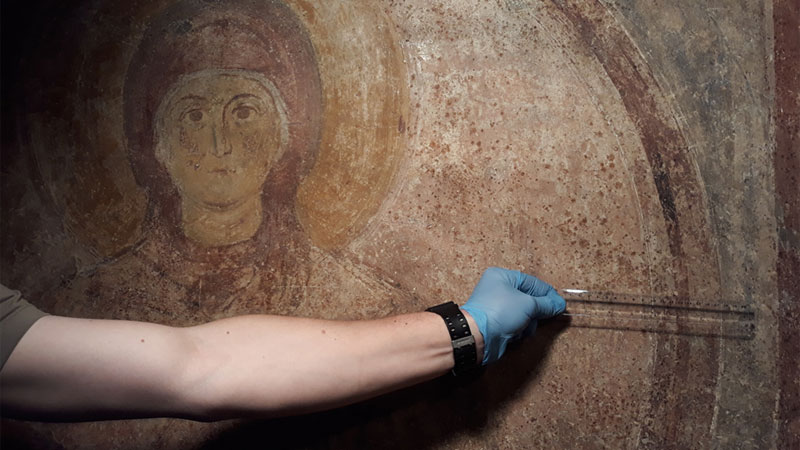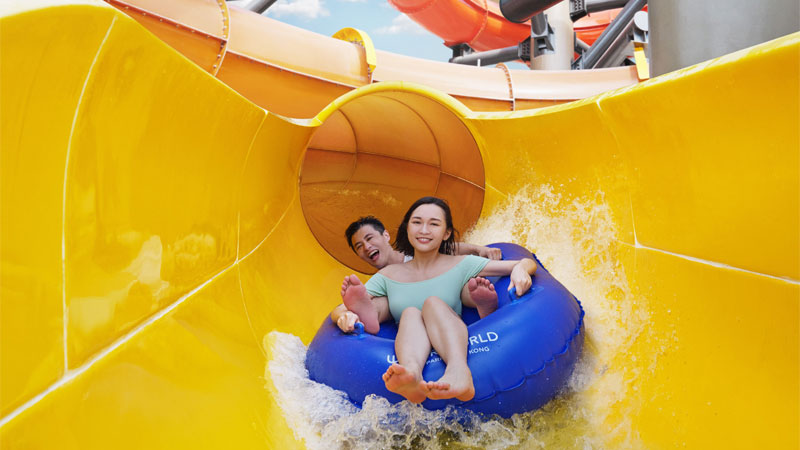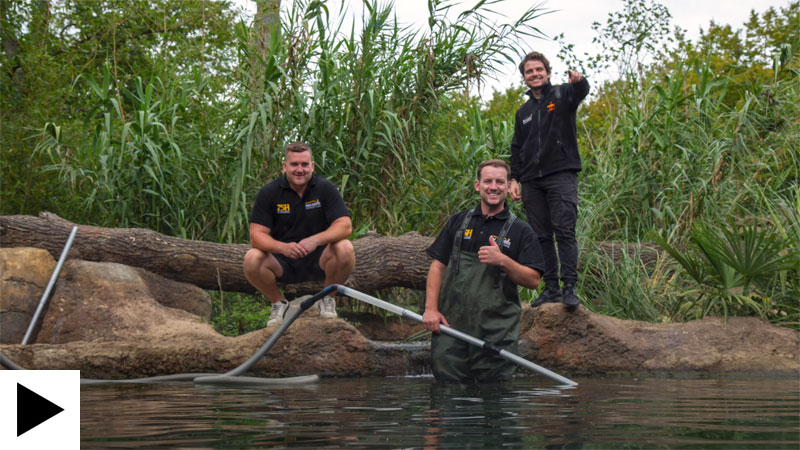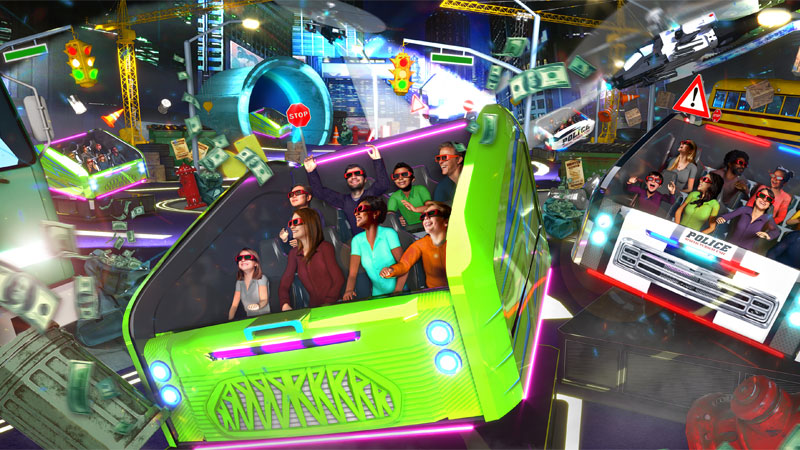 Into Overdrive: Inside the innovative new dark ride from Simworx