news

IAAPA joins US tourism industry in call for easing of travel restrictions

In an effort to help kickstart the visitor attractions industry, IAAPA has supported the efforts to lay out a framework for the safe easing of border entry restrictions in the US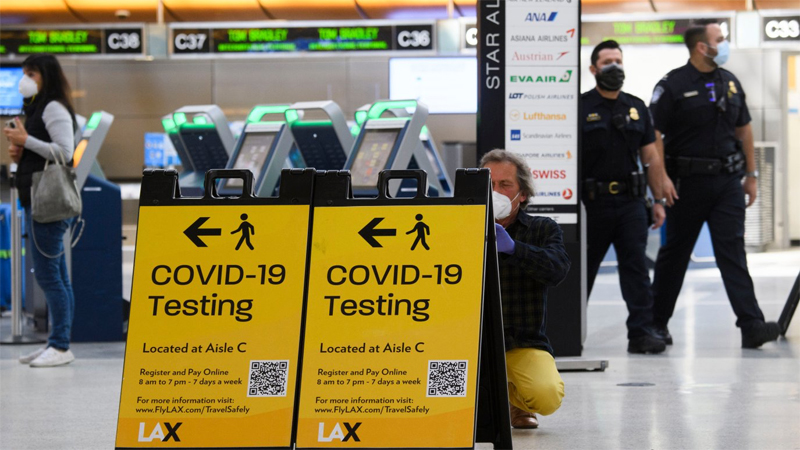 IAAPA has called for the Biden administration to safely ease travel restrictions for overseas visitors
Credit: AFP
IAAPA has announced its support alongside 24 national travel and tourism trade organisations in the US to provide the Biden administration with a set of science-based recommendations and guidelines for safely lifting border entry restrictions to stimulate international leisure and business travel.

According to statistics, the US$500bn (€422.2bn, £363.2bn) loss in travel spending since the start of the pandemic has had an equivalent economic impact of US$1.1tn (€930bn, £800bn).

Prior to the pandemic, direct travel jobs accounted for around 6% of the total US workforce with travel-supported jobs accounting for 11%. In 2020, direct travel jobs counted for 35% of call jobs lost in the pandemic, while a huge 65% represented all travel-supported jobs.

For the attractions industry, the pandemic caused a US$23bn (€19.43bn, £16.71bn) decline - down from pre-pandemic levels of US$51.6bn (€43.59bn, £37.48bn). 13 months of closures for much of the industry resulted in a 41% decline in employment nationwide for the sector - the lowest level of employment in US attractions since 1990.

Called A Framework to Safely Life Entry Restrictions and Restart International Travel, the guidelines can act as a path to the reopening of key travel corridors around the world, including Canada and the UK.

The framework is based on three guiding principles - reserving entry restrictions for only the highest-risk countries, replacing all other blanket travel restrictions with a framework of risk-based entry protocols, and ensuring the framework is easy to understand, communicate and implement.

According to the proposal, the short-term opportunities this would provide, include being able to quickly lift restrictions between the US and UK, allow fully-vaccinated people from non-high-risk countries to enter the US and east entry restrictions by July 15 - the forecast date for the US to achieve widespread immunity.

"IAAPA supports the safe easing of border restrictions as a critical step in stimulating international leisure and business travel, an industry that supports 11 million jobs in the US," said John Hallenbeck, vice president and executive director of IAAPA North America.




© Kazoo 5 Limited 2021