A new Disney musical has premiered at the Shanghai Disney Resort in Pudong, China, with Mickey Mouse and Goofy taking centre stage for the brand-new 'Mickey's Storybook Adventure'.

Opening to park attendees tomorrow (June 16), the show has been created as part of the celebrations for the park's fifth anniversary. The opening also represents the first time that the Walt Disney Grand Theatre will be open to general park visitors.

Located in the Disneytown area of the resort, the theatre has previously staged ticketed productions of Disney's Beauty and the Beast and The Lion King, but will become part of the overall park experience.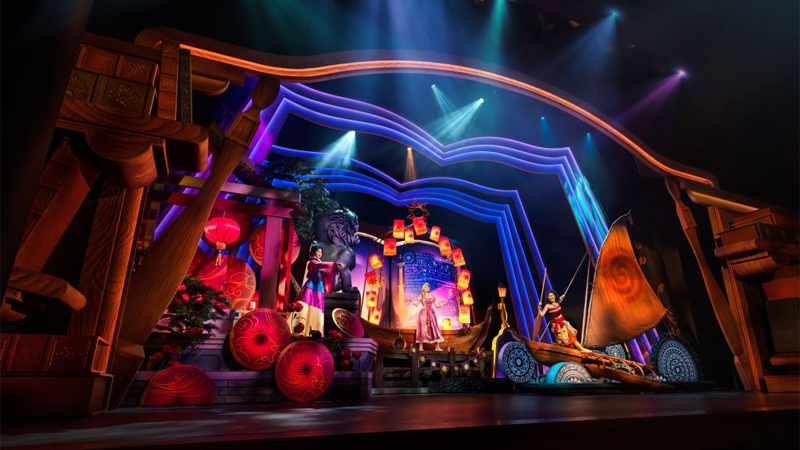 The show will feature songs from Disney favourites such as Mulan, Tangled and Moana   CREDIT: SHANGHAI DISNEY RESORT


The Broadway-style show takes the audience on an adventure with Mickey Mouse and Goofy, who have accidentally dislodged Frozen's Olaf the snowman from his storybook and must go on a quest to put him back.

The 28-minute production includes songs from Disney favourites such as The Jungle Book, Mulan, Tangled, Frozen, The Princess and the Frog Zootopia and Moana.

"We couldn't be more excited to share this stunning stage show with our guests, and hope that they will enjoy every aspect of the production, from the songs and storytelling, to the spectacular visuals and intricate details," said Disney Live Entertainment executive Michael Jung.

"With a wealth of incredible stage designs, amazing costumes, much-loved music and a talented cast and crew, this new Broadway-calibre show is the latest example of the world-class live entertainment experiences that Disney consistently delivers to guests and fans around the world."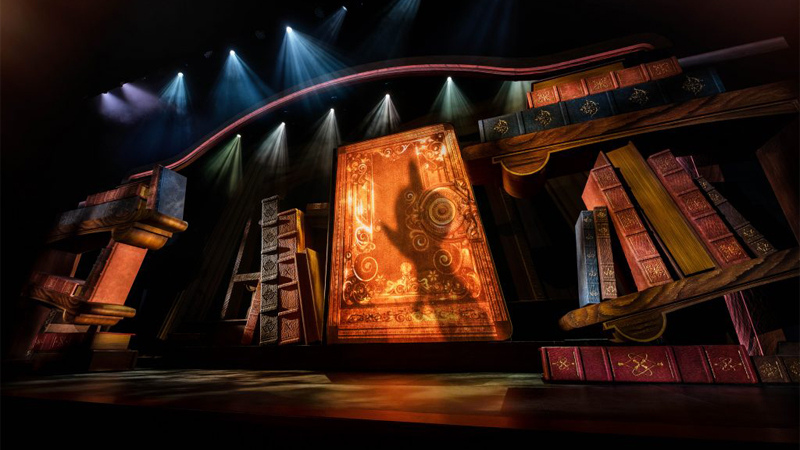 The audience will be taken on an adventure with Mickey Mouse and Goofy, as they try to return Olaf to his storybook world   CREDIT: SHANGHAI DISNEY RESORT