news

Global theme park sector starting to show signs of recovery as multiple attractions set reopening dates

We still have a long way to go but theme parks all over the world are eyeing reopening dates, hinting that the global sector might be showing the first signs of recovery

Hong Kong Disneyland will reopen for the third time since COVID-19 emerged
Credit: AP
The theme park industry is starting to show signs of recovery, after more than 40 theme parks in the US and around the world have announced reopening dates in 2021.

Parks worldwide were forced to close for the majority of 2020 thanks to the Coronavirus pandemic and now major operators including Disney, Universal, Merlin Entertainments and Cedar Fair are all looking to the future as they plan their grand returns.

Rules and regulations change on a country to country basis depending on the level of localised Covid outbreaks. In the US, rules are set individually for each state.

Already in Florida, Disney, Universal, Busch Gardens, SeaWorld and Legoland are already open. It's a similar situation in Texas, where Six Flags and SeaWorld continue to operate under limited capacity. In New Jersey, the Nickelodeon Universe indoor attraction is also in operation. States which have kept parks closed include California, New York, Illinois, Michigan and Massachusetts.

With parks all over the world set to reopen, here are some of the biggest attractions set to relaunch in the coming days, weeks and months.

Hong Kong Disneyland

Reopening this week, Hong Kong Disneyland will reopen for the third time, with three previous closures due to the pandemic. Hopefully third time will be the charm for the park when it reopens on February 19, with the park recently celebrating its 15th anniversary with the debut of its expanded castle.

The news comes after Hong Kong's health authorities found only eight new COVID-19 cases, allowing a relaxation of some social distancing measures.

A number of rules are in place for the park, with visitors having to make advanced reservations and complete a health declaration at the time of booking. For park staff involved in operations there will be mandatory COVID-19 testing every two weeks, while requirements also include temperature screening, the wearing of face masks, social distancing, and increased cleaning and sanitisation.

The new measures have also allowed the recently bailed out Ocean Park to reopen today (February 17).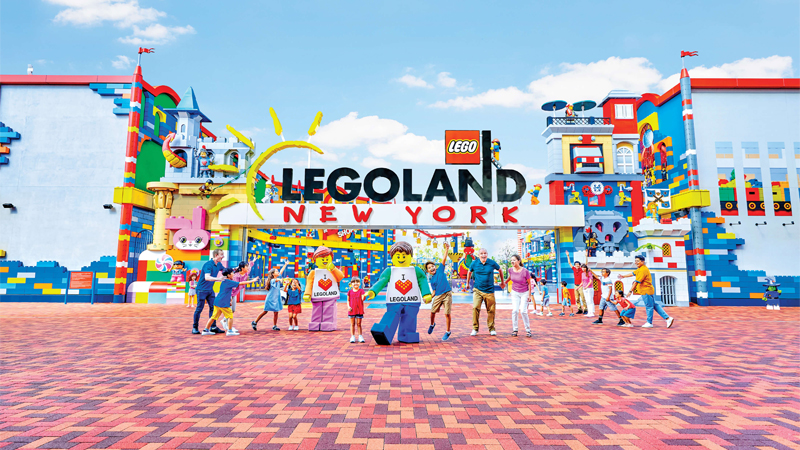 Legoland New York looks to finally have its launch date set - Credit: Merlin Entertainments

Legoland New York

During a press briefing on February 17, New York governor Andrew Cuomo set out guidelines for the reopening of the state's attractions, with FECs and theme parks both given the green light to reopen under COVID-related restrictions.

Indoor attractions will be able to operate at 25% capacity, with temperature checks, frequent cleaning and disinfecting and required social distancing. These can reopen from March 26

Outdoor attractions have a slightly higher 33% capacity limit, with face coverings, social distancing and cleaning and disinfecting also all required at outdoor parks. Theme parks and similar outdoor attractions will be able to reopen in the state starting April 9.

This potentially paves the way for Legoland New York, which has had its launch delayed significantly due to the pandemic.

The resort will be the first major theme park to open in the Northeast in more than four decades and will be home to seven themed lands and more than 50 rides as well as a 250-room hotel.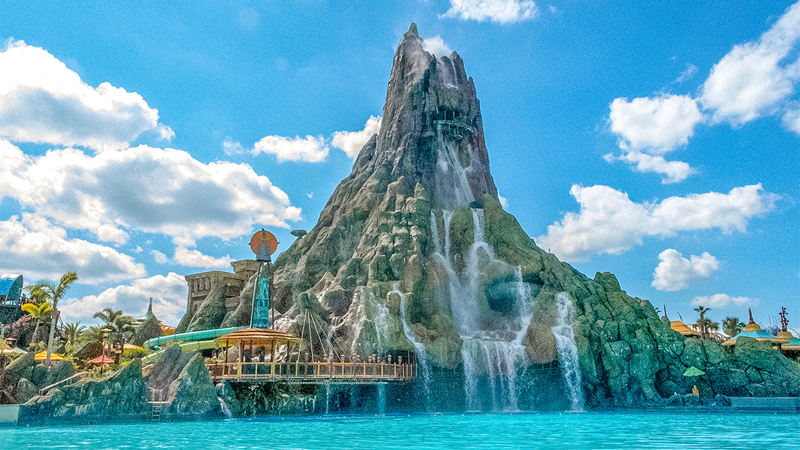 Volcano Bay has been undergoing maintenance during its downtime - Credit: Universal

Volcano Bay

Universal is about to reopen its Orlando waterpark, with the immersive Volcano Bay set to welcome visitors again from February 27.

Enhanced health and safety procedures will be in place when the attraction reopens later this month, with key measures including temperature checks, limited capacity including in the waterpark's rivers and pools and social distancing. Staff will also follow aggressive cleaning and disinfection procedures, while face coverings will be required inside restaurants and retail locations. Coverings are not permitted on waterslides or in pools and rivers. Volcano Bay has been closed since November.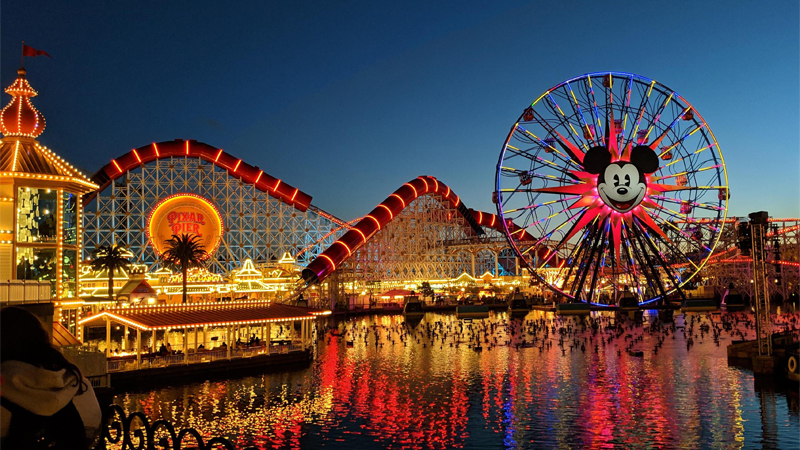 Disneyland has been closed since the start of the COVID-19 outbreak in California - Credit: Wikipedia Commons

Disneyland

A year after closing, Disneyland looks set to finally reopen its doors, with plans in place to host a "limited-time ticketed experience" at the operator's California Adventure Park next month.

While it's hoped that large theme parks in California will soon be able to reopen, the plans will not see rides in operation but food and drink will be available, as will merchandise and a number of "carefully crafted entertainment experiences". This complies with existing state guidelines for COVID-19.

The event at California Adventure will take place from mid-March, with the park open multiple days a week and safety measures, including limited capacity, in place.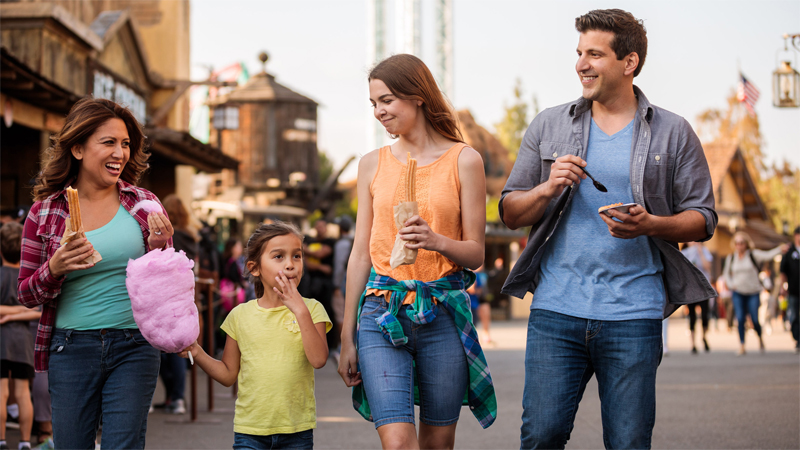 Cedar Fair has set a timeline to reopen its major attractions - Credit: Knott's Berry Farm

Cedar Fair

Working closely with state and local officials across North America, Cedar Fair has established 2021 opening dates for its seasonal parks ranging from May 8 to May 29, while Knott's Berry Farm has announced the return of its "Taste of" walkabout culinary festivals, which fall under separate guidelines to COVID theme park restrictions in California, meaning the event can kick-off on March 5.

Planned opening dates for other parks in Cedar Fair's portfolio include Kings Island on May 8, both Cedar Point and Canada's Wonderland on May 14 and Carowinds on May 29.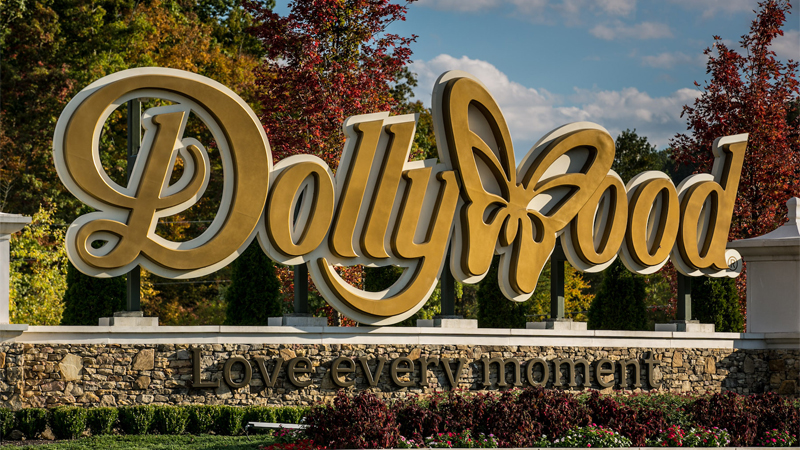 Dollywood reopens on March 13 - Credit: Dollywood

Dollywood

Dollywood in Tennessee is set for its big relaunch on March 13. The park initially closed in March last year thanks to COVID-19 and will reopen with social distancing guidelines and limited capacity restrictions in place. Season passholder for the park will be required to reserve the date and time they wish to visit, with general admission guests pre-purchasing date-based tickets.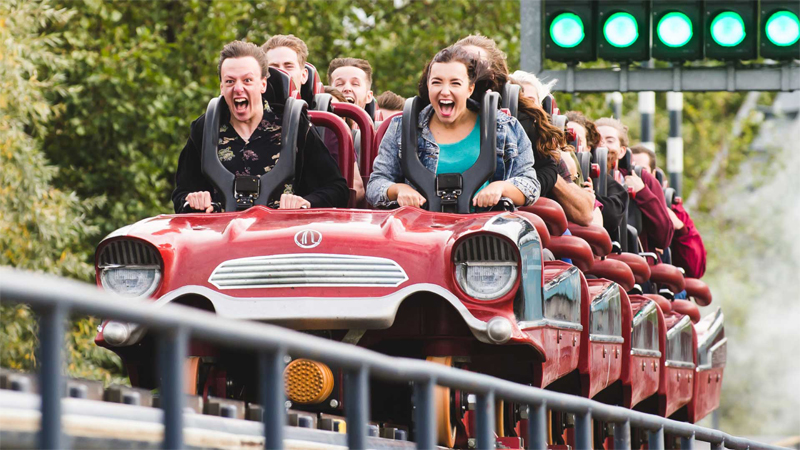 Merlin is keeping an eye on UK government guidelines to reopen attractions such as Thorpe Park - Credit: Merlin Entertainments

Merlin's UK attractions

In the UK, Thorpe Park hopes to be open for its traditional season from March 27, though with the UK currently in full lockdown, this will be subject to COVID-19 levels dropping to safe levels before the government fully reopens the country.

Meanwhile, Alton Towers is currently taking bookings on its website from March 20, though it will fall under the same restrictions.

For Chessington World of Adventures, bookings are open from March 17, while Legoland is accepting bookings from March 13, though Merlin recently cancelled its Brick Week event, which was due to run from February 13 to February 21.
Theme park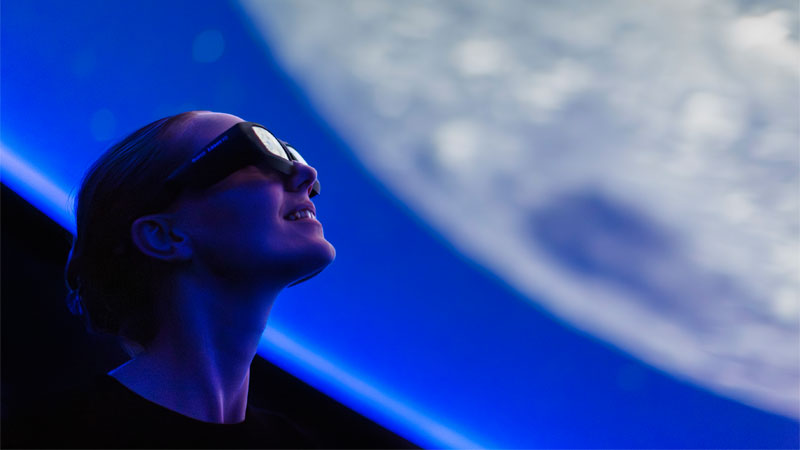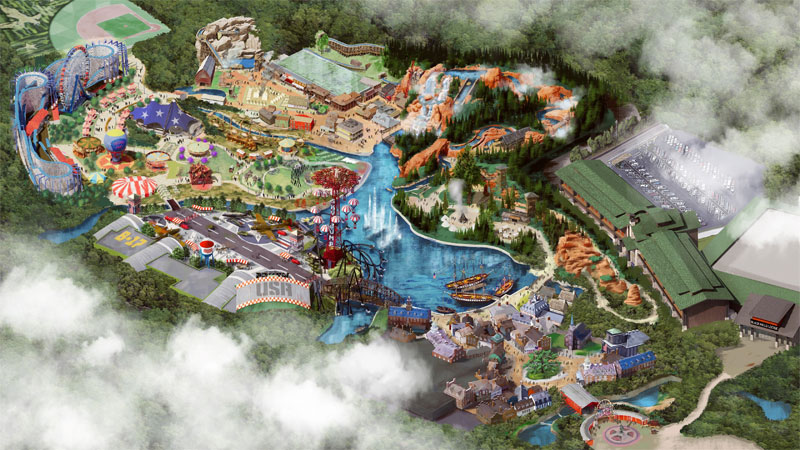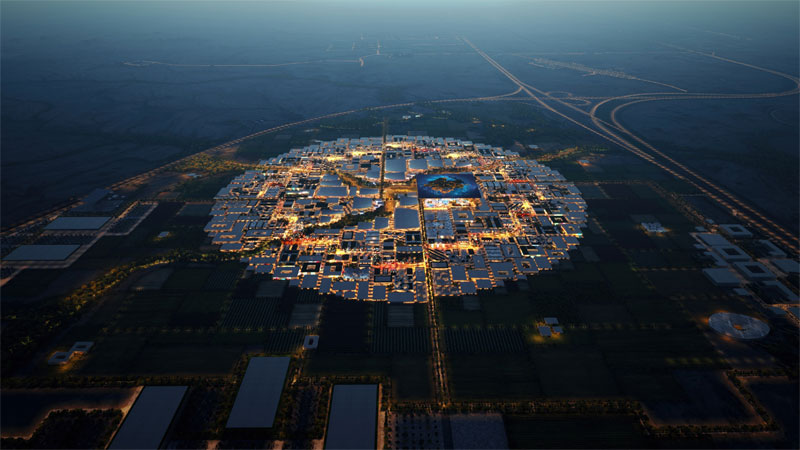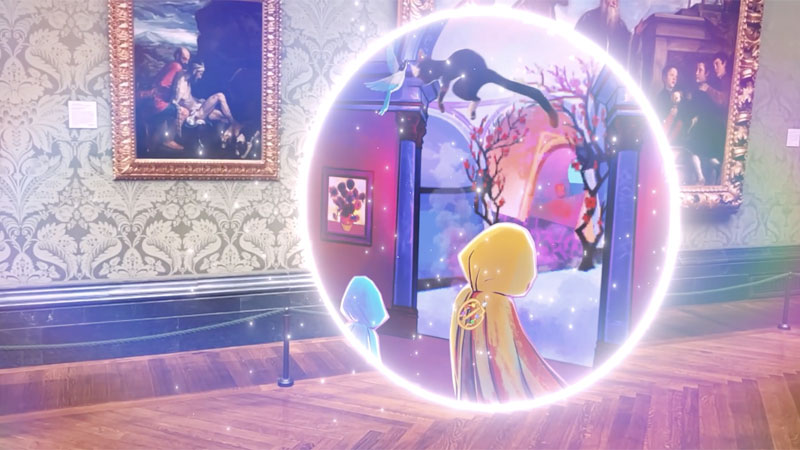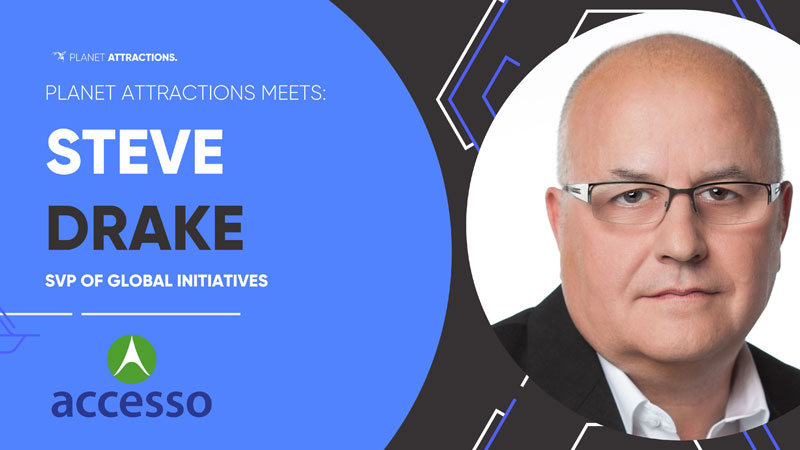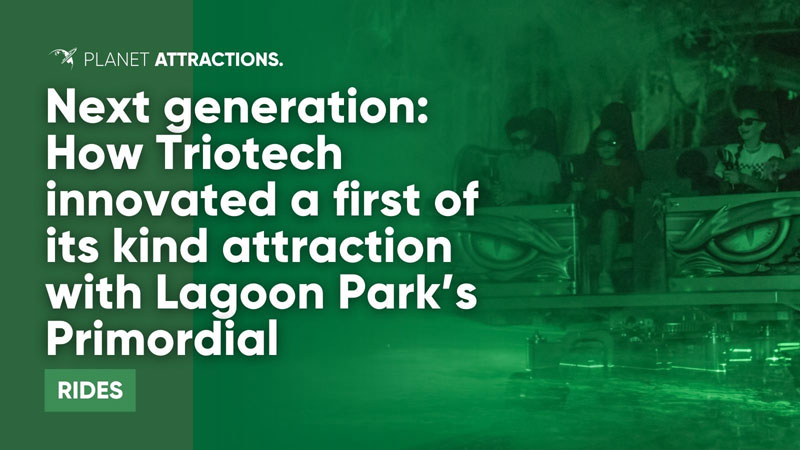 Next generation: How Triotech innovated a first of its kind attraction with Lagoon Park's Primordial