news

Universal Studios Japan offers first real look at Super Nintendo World

The opening date for the hotly-anticipated Super Nintendo World has been announced in a new video from Universal Studios Japan.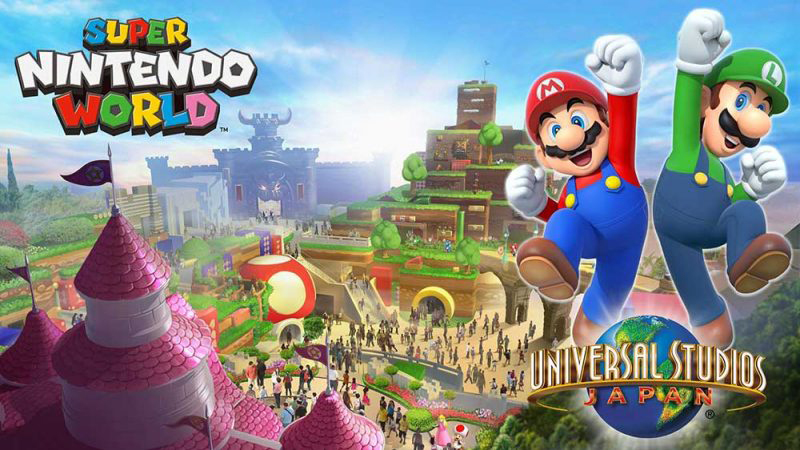 Super Nintendo World will be home to Mario Kart Koopa's Challenge, an interactive ride featuring AR
Credit: Universal Studios Japan
Universal Studios Japan (USJ) has released a new video announcing the opening date of the long awaited Super Nintendo World.

Now opening on February 4, 2021, the ¥60bn (US$578m, €482m, £434m) attraction was originally scheduled to open earlier this year, with the launch coinciding with the Tokyo 2020 Olympic Games. Both were delayed however due to the global pandemic.

Super Nintendo World will be the world's first Nintendo-themed attraction and will feature a number of rides.

Housed inside Bowser's Castle, Mario Kart Koopa's Challenge is an interactive dark ride that will feature augmented reality (AR) components.

Riders will compete against Super Mario characters, such as Yoshi, Toad and Wario, while AR headsets, shaped like Mario's hat, will enable riders to see boxes and obstacles on the track, and throw items, such as banana skins at their competitors.

Other attractions will include: Yoshi's Adventure, a family ride that takes riders on a treasure hunt to find hidden eggs, Princess Peach's Castle and Mushroom Kingdom, as well as a host of retail and dining options.

USJ has also developed Power Up Bands - a wristband that connects to the wearer's smartphone to provide an interactive experience - with guests wearing the bands able to collect coins and compete against other visitors in the immersive world.






© Kazoo 5 Limited 2021