news

The tough challenge of decolonisation

In recent years, museums across the US, Europe, Australia and beyond have had to face up to the issue of decolonisation. Cultural institutions possess artefacts historically taken from colonised countries and are now having to face up to that reality. But that's not all...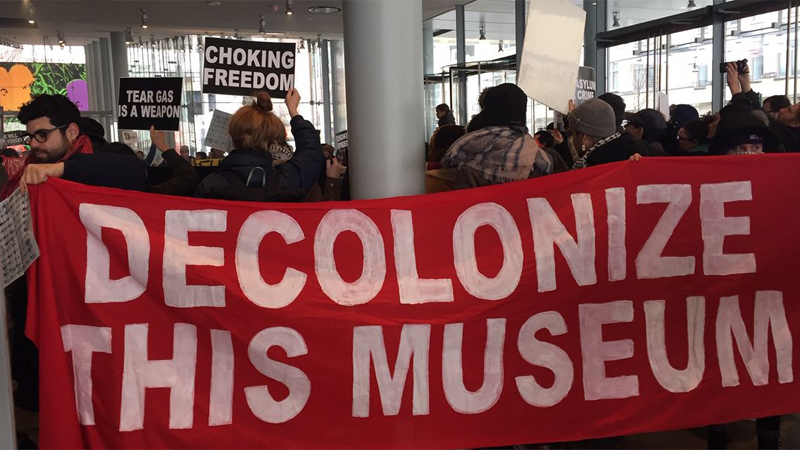 Credit: Decolonise this Museum
Decolonisation has become a huge topic among cultural institutions in the US, Europe and Australia in recent years.

The general term means the process by which a nation undoes its domination of foreign territories. From a culture perspective, this means restorative justice, including the protection of archaeological and historical sites, and repatriation of ceremonial objects and human remains. For museums, this can pose quite a significant challenge.

The issue is highlighted and explained surprisingly well in Marvel's 2018 smash hit Black Panther in a memorable scene where the villain Killmonger retrieves an African artefact from the 'Museum of Great Britain'.

Speaking to the curator about an axe in the collection, he corrects her about its origin, saying: "It was taken by British soldiers in Benin, but it's from Wakanda. Don't trip – I'm gonna take it off your hands for you." The curator informs him that the item is not for sale, to which Killmonger replies: "How do you think your ancestors got these? Do you think they paid a fair price? Or did they take it, like they took everything else?"



It's a fair point made by Killmonger. Obviously in this instance, the artefact is fictitious, as is the museum, but the scenario is one that could likely be applied to every major historical institution in the world for at least one item (almost certainly more) in their collections. And this isn't the fault of the people in charge today, but it's certainly something they should be taking into account.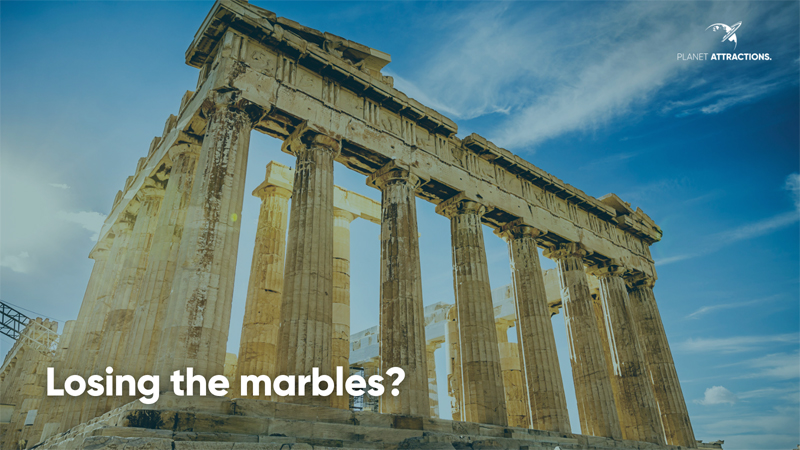 Take for example the world-famous Elgin Marbles currently on display at the British Museum.

Earlier this month British Prime Minister Boris Johnson said that the stones had been legally acquired at the time (check our news section further down for more on this) but the issue is that the marbles came from Greece at a time when the Ottoman Empire was ruling over the country, leading many to question the legality of Elgin's actions, including the legitimacy of the documentation purportedly authorising them.

This is a view which has been shared by Greece for nearly two centuries. After gaining its independence in 1832, the newly-founded Greek state began a series of projects to restore its monuments and retrieve looted art. Ever since then, its government has expressed its disapproval of Elgin's removal of the Marbles from the Acropolis and the Parthenon, which is regarded as one of the world's greatest cultural monuments.

Those arguing for the Marbles' return claim legal, moral and artistic grounds for their return but the British Museum and the British Government have remained steadfast in their claim over their ownership of the historic artefacts and this is a case when researched, where it really isn't a good look for the museum, or for Britain.

Museums are taking on the issue of colonialism to try and reflect the diversity and the voices of the people at the heart of their collections but many - particularly institutions which are historic in their own right - find themselves rooted in colonialism with collections 'donated' by wealth people who benefitted from the old Empires.

The foundation of the British Museum, for example, came from Sir Hans Sloane, whose collection was funded off the back of his wife's slave plantations in Jamaica and came from collectors all over the world who questionably "acquired" items for him. It's an issue which needs to be more than a footnote in the museum's history. It needs to actively be a part of its story today. For somewhere like the British Museum, returning treasured items might not always be the solution. But when it isn't then representation is the key.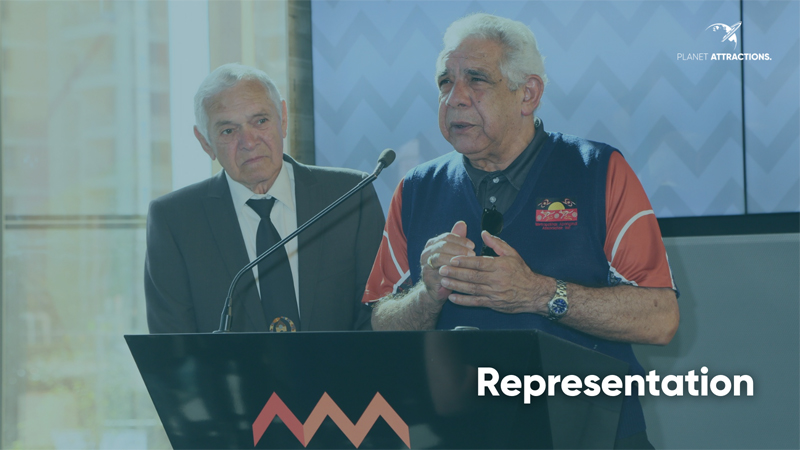 Much like the British Museum, the Australian Museum in Sydney is rooted in colonialism, something the museum has taken on-board and addressed, laying out a 10-year strategic plan to redevelop the conception of its entire collection.

The museum has completely changed its relationship with its exhibitions, changing from an owner to "custodians of those collections, with an obligation to the peoples who created the objects and stories, and to their descendants."

The museum's decade-long Indigenous Roadmap Project brings in cultural figures to review its collections. One example of this is Chief Jerry Taki, a Ni-Vanuatu leader who reviewed the museum's Vanuatu collections, benefiting not only the museum for advancing its understanding of its own collections, but also the indigenous people for which it is the custodian of historic artefacts.

Another great example for the correct approach to representation comes from the Field Museum of Natural History, which holds a large collection of Native American artworks.

To make sure this work is being displayed properly, the museum invited several Native American artists to present their work. In addition, the museum's Native American Galleries are currently undergoing a renovation with "an advisory committee of scholars and museum professionals from across the country and from diverse tribes and nations".

The hall is scheduled to reopen this year, with representation at the heart of everything it presents. According to the museum's curator of North American Anthropology, Alaka Wali: "It's not just a new exhibition - it represents a whole new way of thinking".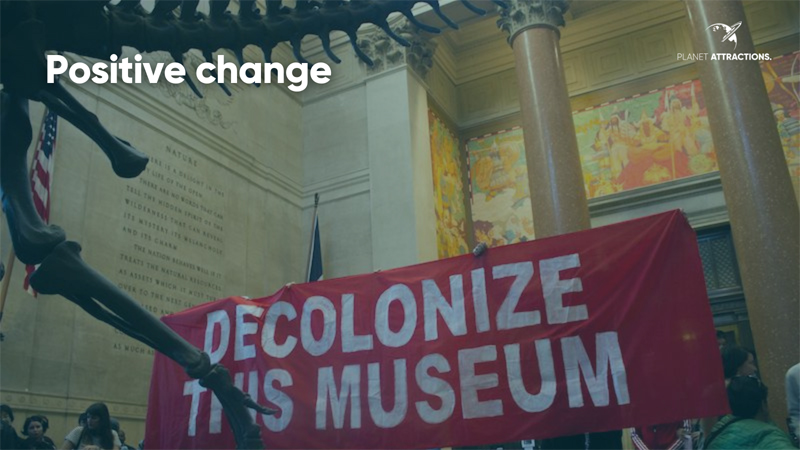 For decolonisation, it's not just about repatriation, it's about accepting your historic role in colonialism and informing the public about the part your institution played in those events. It's about making sure that indigenous and other marginalised people have their say in your presentations. Truly, it's about overhauling the entire system - something that starts with the decision makers.

As a museum decisionmaker you need to be asking yourself, who have you got deciding what exhibitions should be highlighted? Why are you highlighting them? How are you highlighting them? Most importantly, while it's probably a good thing that you're highlighting them, do you have the moral and legal right to highlight them with the items in your collection?

Colonialism has had a huge impact on the world which can still be seen today and it's something we should still be learning from. Are the Elgin Marbles worth it? Or if you think about it really hard, should they be proudly on display back in their rightful, historical home?

There's a reason there's a large group of people protesting your right to do something as simple as displaying an object. If a museum built on the back of Empires wants its place in the modern world, maybe it should stop looking at these protestors or aggravators as a problem but rather the solution. What will it take for these people with banners and signs, condemning you for your historical role in colonialism to come in and explore your museum with a passion they most certainly have? Speak to them. Listen to them. Adapt to them. Not everything they demand will be possible, but when it's feasible, your reputation and standing with your community will improve and you might find yourself with a few new vocal supporters.

Most importantly you will be doing right by the very cultures that drive millions of people to institutions all over the world, giving them their spotlight in a manner that makes everyone happy.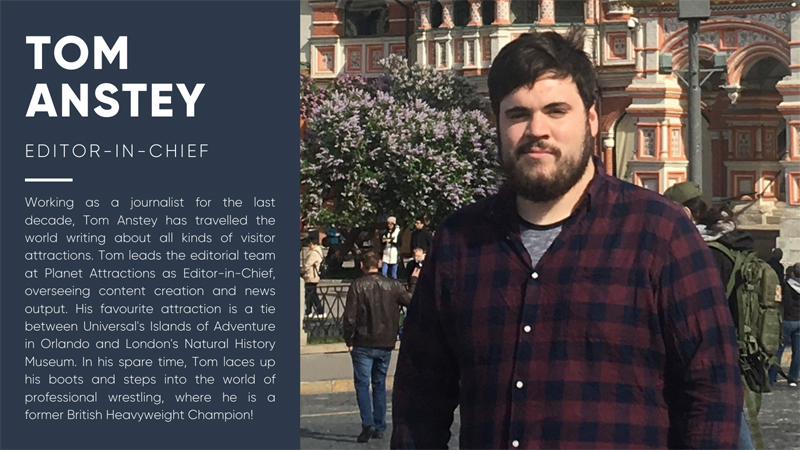 © Planet Attractions 2020