In depth

The making of Bolt: How Maurer Rides created Carnival's game-changing rollercoaster at sea

Cruise operator Carnival recently made headlines around the world with the debut of the first rollercoaster to operate at sea. Maurer Rides' Marco Hartwig explains how this all came about

Bolt is the first rollercoaster ever to operate at sea
Credit: Maurer Rides
Cruise operator Carnival took delivery of its latest addition to its fleet in December 2020, with the 180,000-ton Mardi Gras setting sail for the first time from Port Canaveral just over a month ago on July 31.

Capable of hosting up to 5,200 guests, the US$1bn (€840m, £720m) vessel is 1.5 times the size of Carnival's next largest ship and is the first cruise ship in North America to be powered by Liquid Natural Gas - an eco-friendly alternative to traditional fuel.

The Mardi Gras offers a host of dining and entertainment venues, as well as an array of attractions and amenities, such as a waterpark, ropes course, basketball court, and even a nine-hole mini-golf course. But the addition that has caught the eye of everyone around the world is another first - a rollercoaster capable of operating at sea.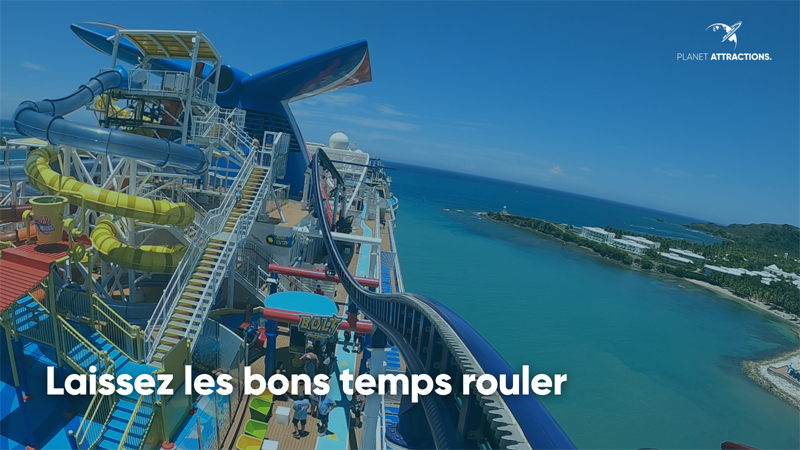 CREDIT: CARNIVAL CRUISE LINE

The new attraction 'Bolt' has been installed on the top deck of the Mardi Gras, with the 220m (722ft) long track travelling across a large section of the gargantuan cruise ship dubbed the 'Ultimate Playground'.

Capable of accommodating two cars at a time and 190 people per hour, the ride reaches speeds of up to 40mph (60 kph), with 1.2Gs of acceleration comparable to that of a Formula One car.

Operating slightly differently from a traditional rollercoaster, guests are able to control the speed of their car using a pedal, with the ride raking about one minute to complete at full throttle. The track reaches a maximum height of 57m (187ft) above sea level, culminating in a hairpin bend around the ship's funnel.

Bolt was manufactured by German supplier Maurer Rides in 2019 but due to the Covid-19 pandemic, it remained berthed in Barcelona, Spain. It was only in June 2021 when relaxations around restrictions eased that the Mardi Gras and Bolt were able to finally head to their home base of Port Canaveral before setting sail in July.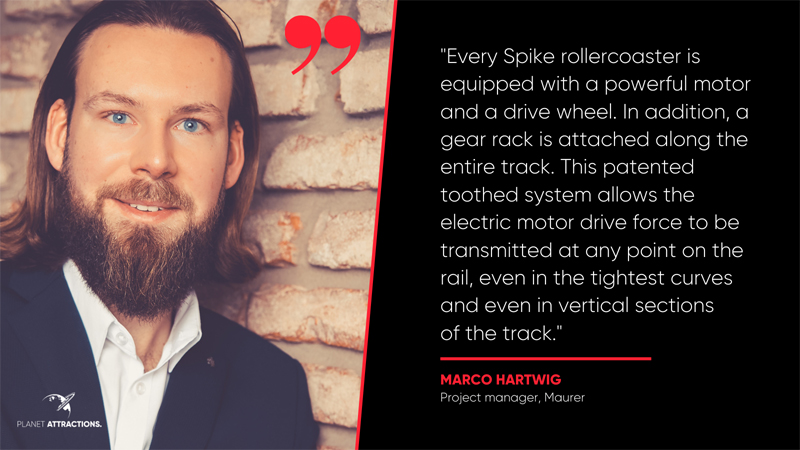 To create such an attraction posed a number of engineering challenges - primarily devising ways to combat the unpredictability of the oceans.

"Since the movements of the ship are not predictable, you cannot rely on gravity as with a conventional rollercoaster," Marco Hartwig, project manager at Maurer Rides, tells Planet Attractions.

"Conventional gravity coasters are not able to cope with these unforeseeable motions. If, for example, the ship is moving around its longitudinal or transverse axis, the vehicle may not be able to cope with the next upward section of the rollercoaster or could become too fast for the next turn."

Maurer Rides' 'Spike' vehicle system is what makes it possible for guests to control their own journey around the track. Rather than a set-out experience, they can control how fast or slow they go, with the system ensuring they are able to complete the circuit no matter what.

The ride is equipped with a powerful motor and a drive wheel, while a gear rack is attached along the entire track. This toothed system allows the electric motor drive force to be transmitted at any point on the rail, even through the tightest curves and over vertical sections of track.

In addition to self-controlled cars, the vehicle also bucks the traditional look and feel of a rollercoaster, changing the experience again for guests.

"The way the car is set means we have the lowest seating position ever achieved on a rollercoaster," explains Hartwig. "During the ride, the rail sits between the legs of the guests, who are secured with a hip belt."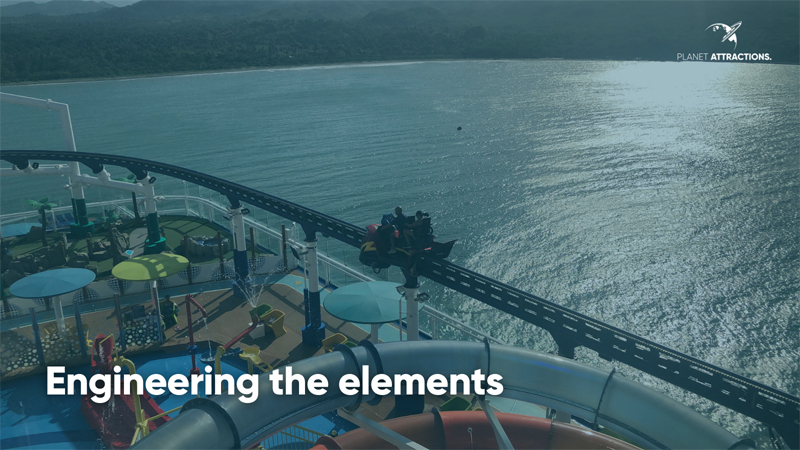 CREDIT: CARNIVAL CRUISE LINE

In addition to having to combat the forces of gravity, the open seas caused another environmental challenge for the groundbreaking ride - salt.

"The environmental conditions on the ship are completely different," says Hartwig. "In order to withstand the salty sea air, the corrosion behaviour of the vehicle components were investigated in advance using a salt spray test. This enabled us to identify and eliminate potential weak points. The swell on the high seas also leads to deformations of the ship's deck, therefore creating additional stresses in the rollercoaster structure, which had to be taken into account in the static design.

"Due to the differences between shipbuilding and steel construction tolerances, it's also necessary to assemble the complete roller coaster in advance on land. In this way, the exact base point coordinates of all supports can be measured and sent to the shipyard to prepare the foundations on the ship."

Working as project manager, Hartwig also had to plan and coordinate not only the assembly on the ship but also the testing the ride and its construction on land in advance.

"In terms of project planning, the tight time frame for the installation on the ship also poses a challenge," he says. "To master this challenge, it's necessary to create a detailed installation manual. Due to the limited space on the deck of the ship, it must be ensured, especially during the commissioning phase, that no other equipment reaches into the rollercoaster's clearance."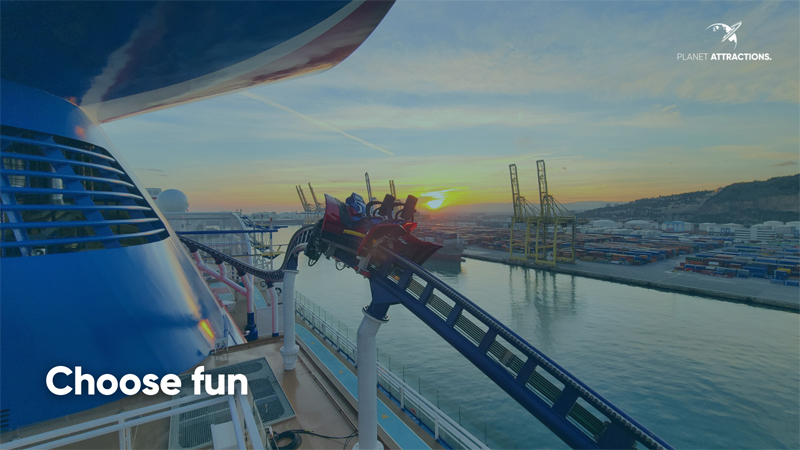 In addition to offering a completely new experience, Bolt also eliminates the need for queuing, with guests booking a time slot through Carnival's free HUB app.

Carnival president Christine Duffy, says that Bolt is "continuing the tradition of Carnival providing exciting new ways for our guests to choose fun".

"Mardi Gras is our most innovative ship with many really special attractions and venues. But the crowning glory of it all is Bolt - the first rollercoaster at sea," she says.

"'We're so thrilled to introduce this one-of-a-kind, game-changing, exhilarating attraction – our guests are going to love it."

For people wanting to experience "the Ultimate Sea Coaster" Mardi Gras is now sailing, with locations including Puerto Rico, the Bahamas and the Dominican Republic on its itinerary.

New Covid safety measures are now in place for the resumption of the US cruise industry, with a vaccine mandate for all crew and passengers with vaccines compulsory for all crew members.

Visit Maurer Rides


Cruise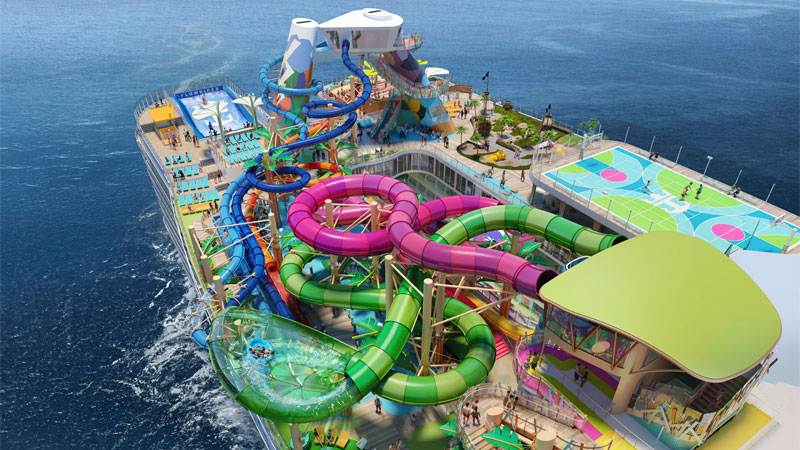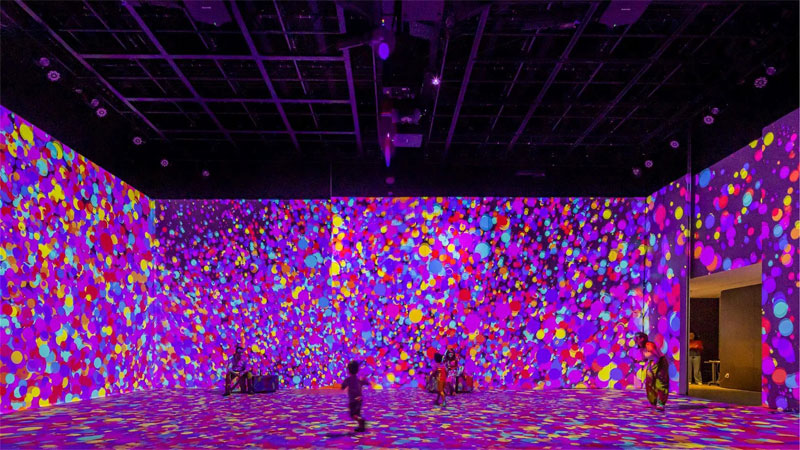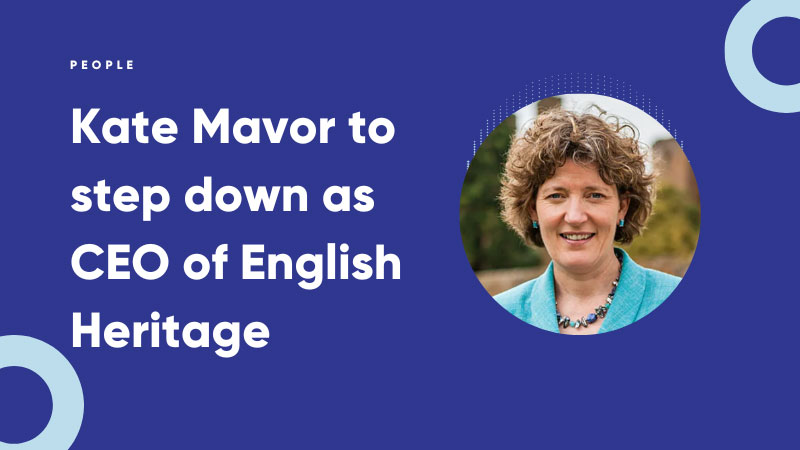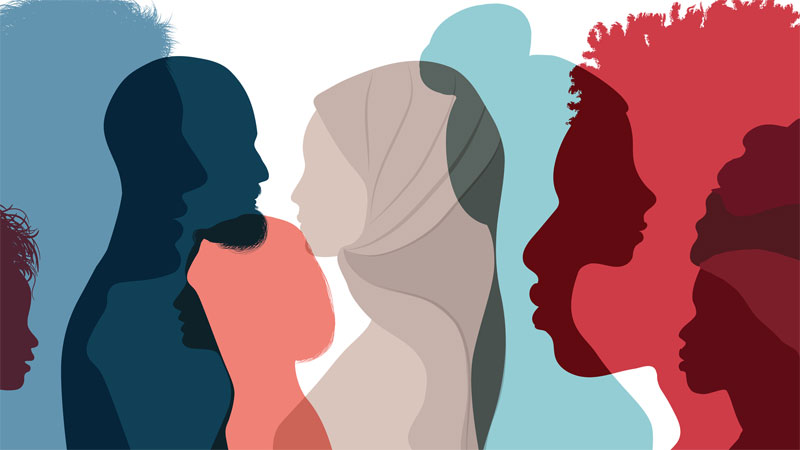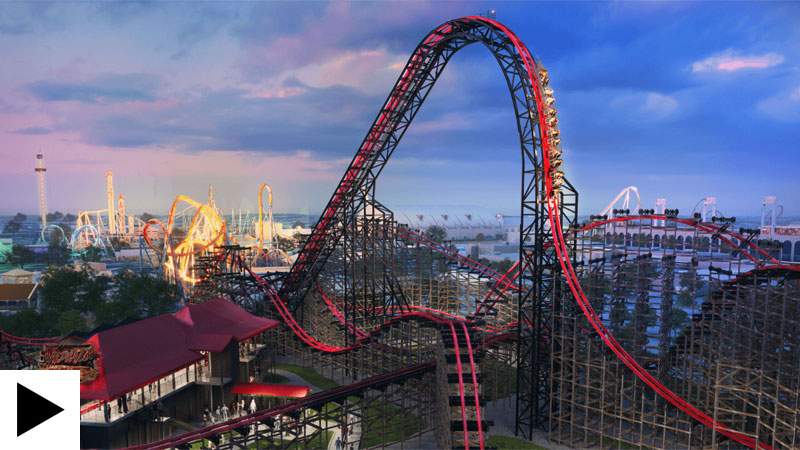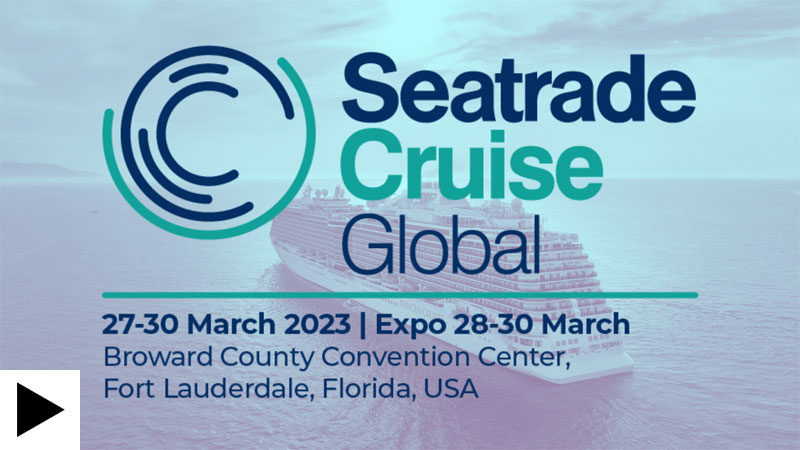 Everything you need to know about SeaTrade Cruise Global 2023