Leading dynamic attractions specialist Simworx has installed two new dark rides at the Sun World Theme Park in Ba Na Hills, Vietnam.

Located in the park's new Kingdom of the Moon area, the attraction, named Mắt Bay, meaning Flying Eyes, takes riders on an adventure through the clouds and across the globe, over spectacular scenery and famous landmarks such as the Eiffel Tower.

A variation on the company's Cobra Dark Ride system, Mắt Bay consists of two custom-designed flying airship rides equipped with 180-degree screens and 3-DOF motion bases that mimic the action taking place on screen.

The bases themselves are mounted onto a track system, which enables guests to board in a separate loading bay before travelling down a short track into the main show area, where stepped seating offers unlimited viewers for every rider and in-theatre effects, such as wind and aroma bring the action to life.

This is the second time that Simworx – which recently won a THEA for its Reodor Felgen's Hyperakselerator attraction at Hunderfossen Familie Park in Norway – has collaborated with Sun World Ba Na Hills. The company previously installed a Stargazer Motion Theatre attraction at the park back in 2012. The ride, called 4D Future Race, is designed to mimic the thrills of an F1 air race and features wind, steam and smoke effects.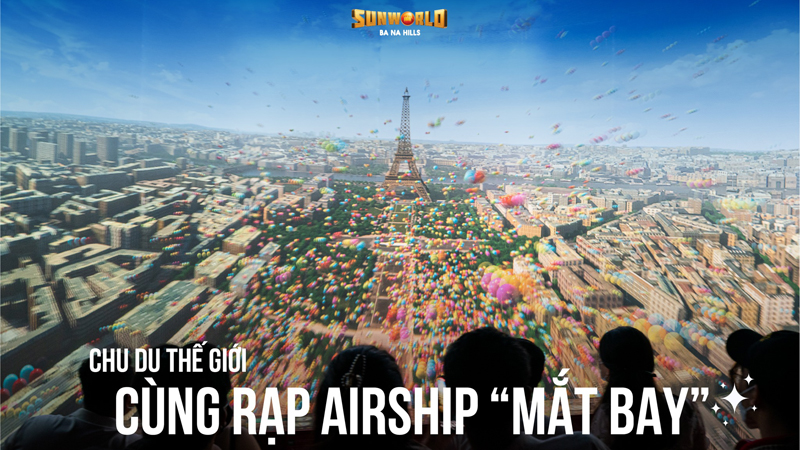 The ride is a variation of Simworx' Cobra Dark Ride   CREDIT: SIMWORX