In depth

Ryan Stana and Robin Breese-Davies on what's next for RWS and ted

Following the RWS acquisition of The Experience Department, Planet Attractions travelled to ted HQ to meet RWS CEO Ryan Stana and ted CEO Robin Breese-Davies to see what's next following the landmark deal

Following its acquisition of JRA in November last year, RWS Entertainment Group announced its latest acquisition in April - another major player in the industry in the form of The Experience Department.

Popularly known as ted, the British-based company has spent more than two decades helping to define and design guest experience blueprints for theatre, cruise, resort and leisure destinations. From audiovisual installations and live entertainment to fitness programmes and custom character creation, clients include the likes of Carnival, Royal Caribbean, Disney Cruise Line, the BBC and more.

In addition to the acquisition of JRA and the 2016 acquisition of Binder Casting, the acquisition of ted opens up even more doors for RWS, which can now offer a complete entertainment experience solution. Planet Attractions travelled to ted HQ to speak with company CEO Robin Breese-Davies and RWS founder and CEO Ryan Stana for an exclusive interview to talk more about the landmark acquisition.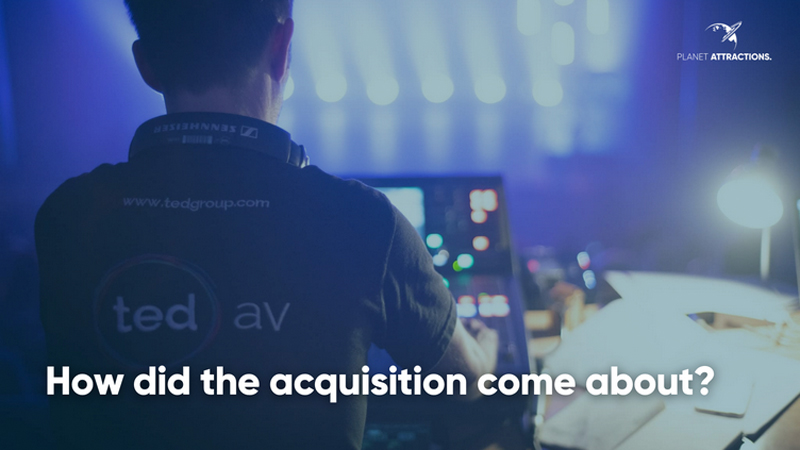 Ryan Stana: "Essentially the leisure and attractions, industry and experiences in the leisure and attractions industry is growing tremendously throughout the world - from cruise ships to theme parks to visitor attractions to resorts.

It's a global phenomenon right now coming out of COVID and the growth with clients and the growth throughout the US, we could only get so big, and ted was our biggest competitor here in Europe. Other than competing, we said, why don't we work together? And that's how world domination occurs."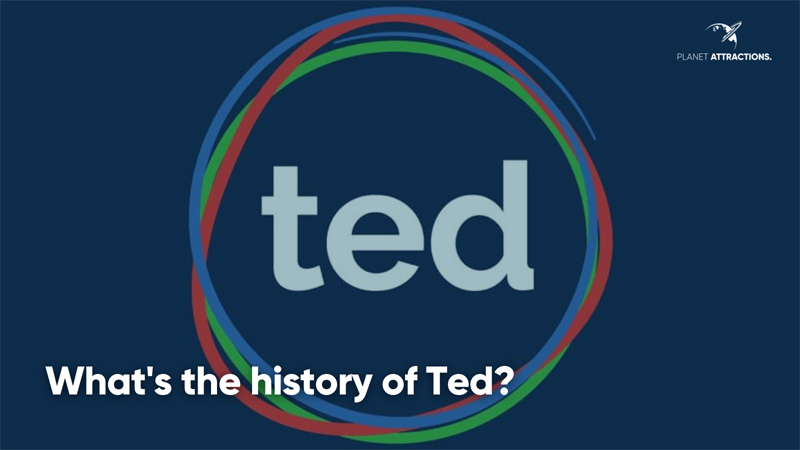 Robin Breese-Davies: "Well, ted's in its 22nd year. So we're a well-established business. In terms of change, the growth trajectory that we're already experiencing is now going to go up another level.

The great thing about the acquisition with RWS is we've got no conflict with our client base. RWS's clients will be entirely new to us for us to offer our merchandise, sports and wellbeing and AV services. We're really excited about the growth, not just in Europe but hopefully around the globe too."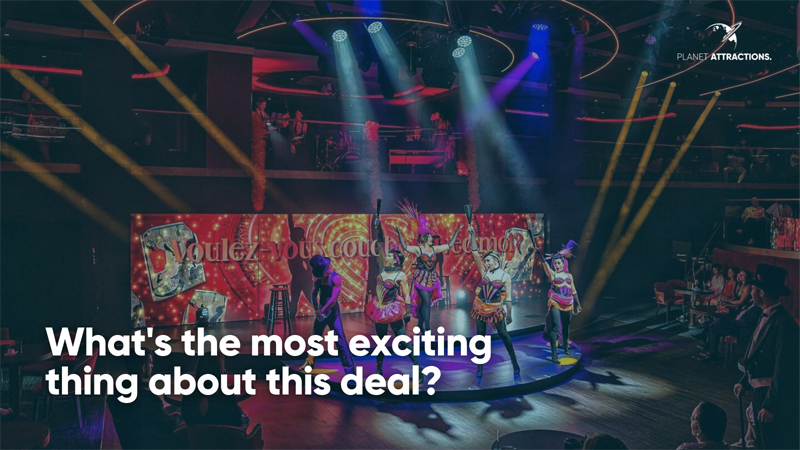 Ryan Stana: "What's exciting is how exciting it is for our clients because now we're able to provide them with a complete 360 offering.

Right now, between the subsidiaries of RWS, we have JRA and we have ted. With JRA we design the foundation, we design the resort, we design the park, we design the ship, and then we place our shows in there, and then we place our experiences in that location.

Now with ted, we're able to go a step further with merchandise, with fitness, with media design, with AV. We're essentially an end-to-end service for clients, and that's what excites me more than anything."

Robin Breese-Davies: "I think talent, the talent that we already recruit and employ, is amazing. Based on this growth we're going to start a really exciting recruitment strategy to increase our internal resources even further. So the talent we're going to have inside the group is going to be amazing."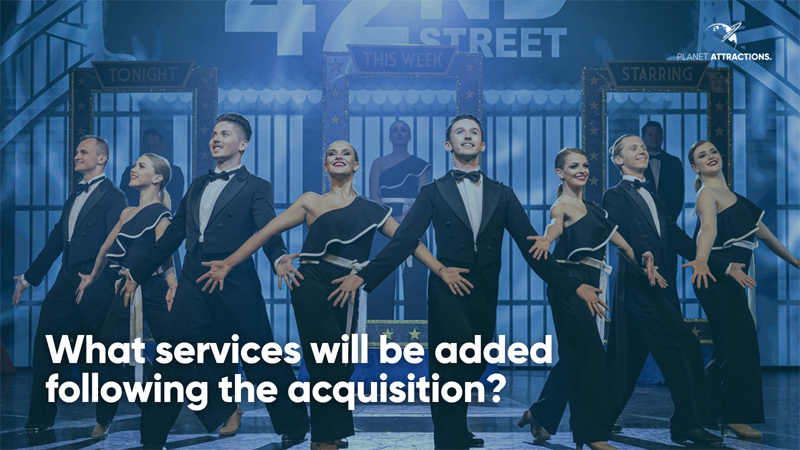 Ryan Stana: "Adding the merchandise side of offerings that ted has been doing for years now will become an offering for RWS. Also media design and animation, which ted has done and RWS has not in the past. In addition, fitness. I believe fitness is the entertainment of the future and it's such a cultural want and need - it's a must, and then there's AV. We're brought in to design a show in a theatre and now we're able to use the audiovisual department to supply all the equipment to make sure our shows go to the next level."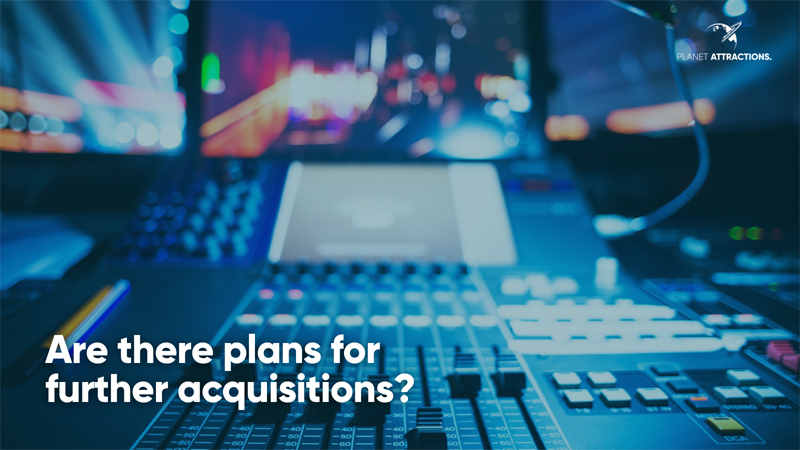 Ryan Stana: "For us right now with taking JRA under the RWS umbrella and now ted - and we also have a company called Binder Casting that handles commercial and Broadway casting throughout the US - having those three subsidiaries under the RWS umbrella, it's now going to be the time to focus on the integration. It's going to focus on bringing a foundation to operate at a global level, a level that we've never operated at before. Not only for our internal teams, which is very important, the integration, but we have 6,500 performers and technicians throughout the world that we now need to bring into this integration as well.

Over the next few years, we're going to focus on that foundation and growing at a global level. And then you never know what could come next in our world domination trajectory."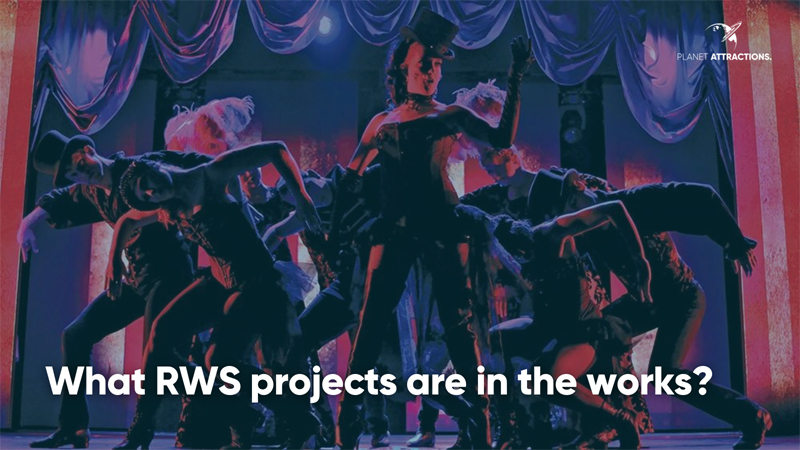 Ryan Stana: "MSC Cruise Lines - one of the largest cruise lines in the world - we're designing new experiences on their ships coming up and numerous theme park activations that we have. I believe JRA is opening 12 visitor attractions and theme park attractions this coming year."

Robin Breese-Davies: "From the ted side, we've got a great opportunity. We have roundtables during May introducing our merchandise services to the established RWS clients, as well as the fitness and wellbeing programmes.

On the production side of our businesses, we operate in terms of a similar format, producing our own shows and recruiting our own talent, but ultimately immersing those other three areas of ted into what RWS already do. It's a big year ahead, let's put it that way."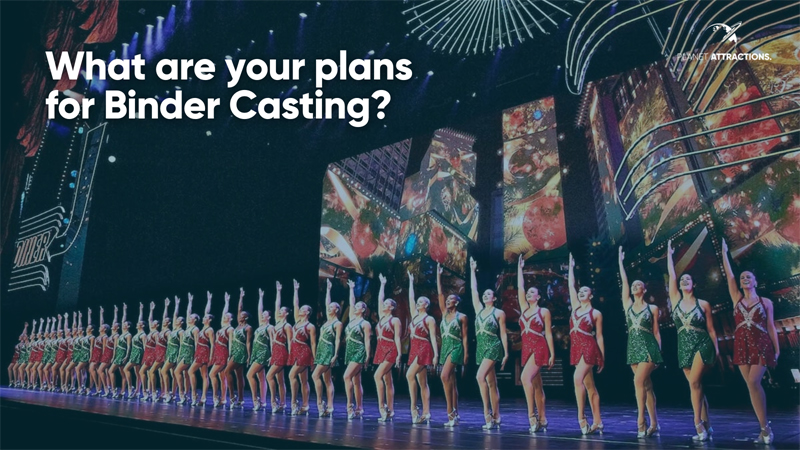 Ryan Stana: "When we talk about growth, we will plan on bringing the Binder Casting brand over to Europe to handle the casting in the West End, handle commercial casting, and TV and film casting in London.

What's so important to us is the performer trajectory. You can start with us at a theme park. You can go and perform for us at a resort. Then you perform on a ship and then you can be in a Broadway show. You can be in a commercial. So that performer trajectory really starts a career with us under the RWS umbrella, from JRA to ted to RWS to Binder Casting - it's all about that trajectory."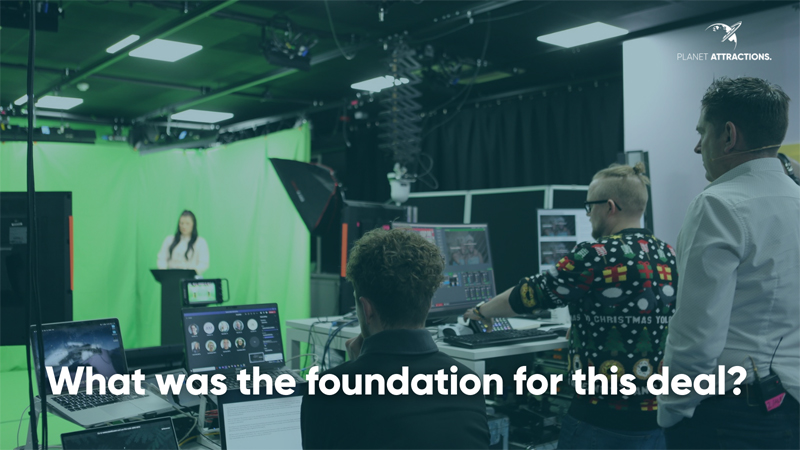 Ryan Stana: "When Robin and I met, there was an instant connection and when we speak of foundation, he has the foundation of family, just like I do. I think it made this acquisition very easy because we have the same values."

Robin Breese-Davies: "It's a really similar back story for me, even though at different entry points into the industry. My father was running an entertainment agency, so throughout my childhood, I was going to showcases and audition days. After university, I joined that agency business, which then was acquired by ted in 2002. So my entry was not from the performance side but from the business and the agency side of things.

The whole acquisition happened not just because we could see synergies and tremendous growth across the two businesses. RWS was absolutely an aspirational brand. A lot of the people here at ted looked up to the RWS brand, which makes it a great fit. But actually, it's down to relationships and Ryan and I have got very similar values and a back story into that, which is great."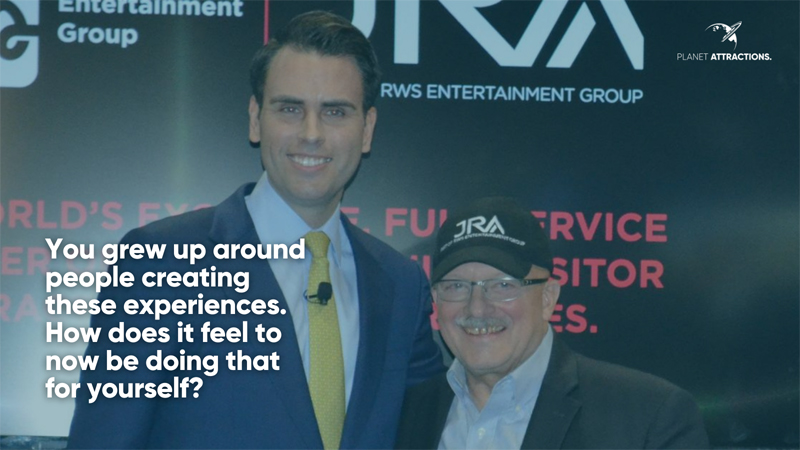 Ryan Stana: "Honestly, it's a dream come true. I'm so lucky to do what I do. You sort of don't realise it. I'm so busy being an executive running place to place and I walk in here and I thought, wow, my dreams are coming true. And you don't know it until you ask a question like that right now.

Seeing those kids faces light up makes, you know you're doing the right thing. And with those faces lighting up, we're teaching kids, hey, you can go and be an artist. You can go be a dancer. You can go be a business owner. That's what it taught me. A theme park taught me that, so just imagine what the shows that ted's doing or RWS is doing or the attractions JRA is building.

It's all about that touchpoint to bring a kid's dreams to life."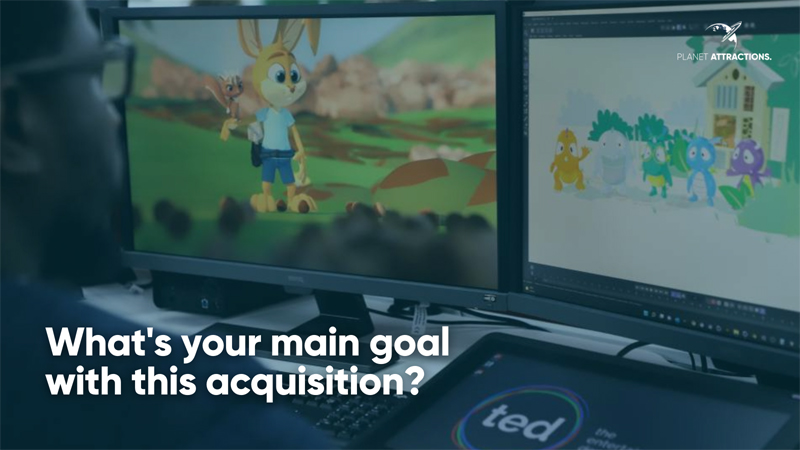 Ryan Stana: "The end to all of this is raising people's experiences. My job every single day, Robin's job every single day, Keith James' job every single day at JRA is to raise the experiences of our employees, our performers and the guests. That is the ultimate goal. If we leave somewhere and we do not raise the guest experience, we're not doing our job."

Robin Breese-Davies: "Raising experiences is not just a strapline, and it's not just what the end experience is either. I got quite emotional last week after three or four months of an acquisition journey when it all came to a head, when I broke the news internally here to our staff. Having 60 people looking back and then realising the scale of this acquisition and seeing people who I've got relationships with for 20, 30 years, starting from junior roles to now being in senior management executive roles. Raising the experience, we're only going to achieve that goal and see that growth by becoming a better business. That's what I'm really excited about in the immediate future."
Suppliers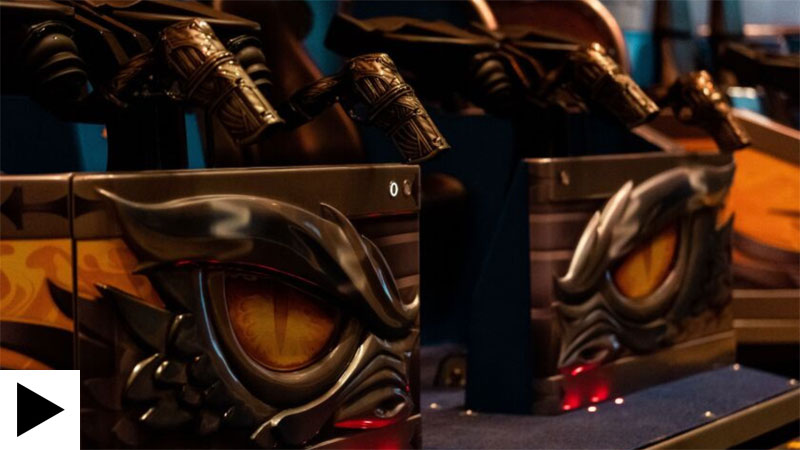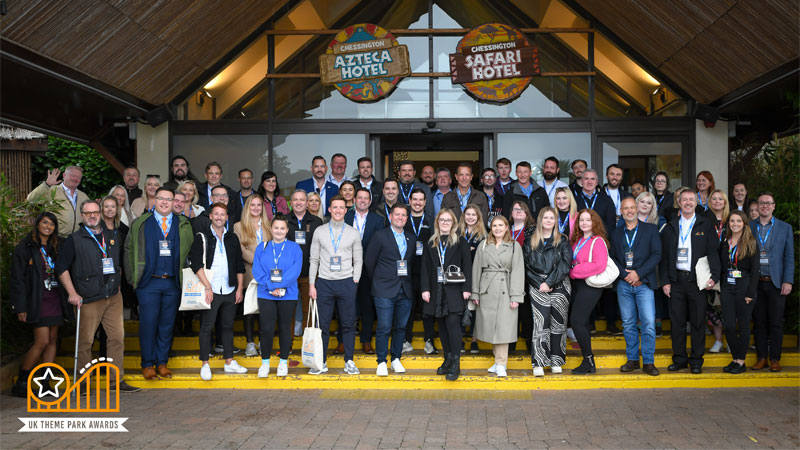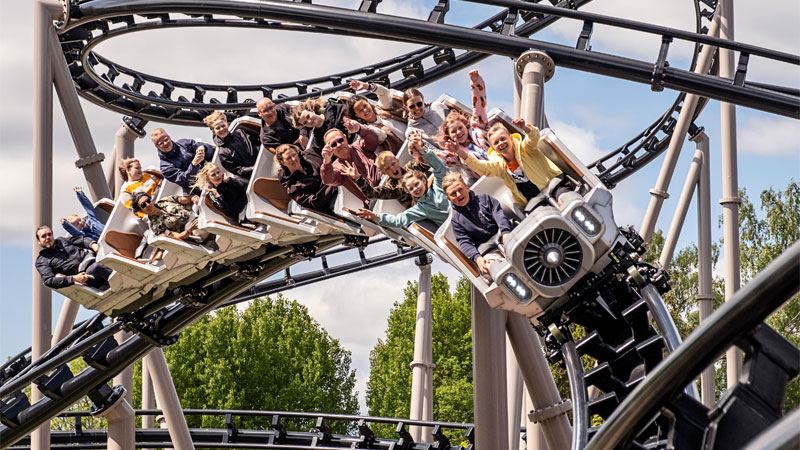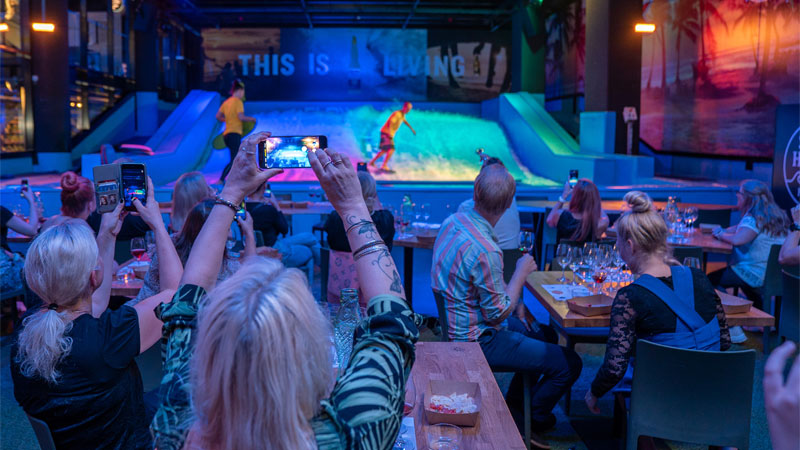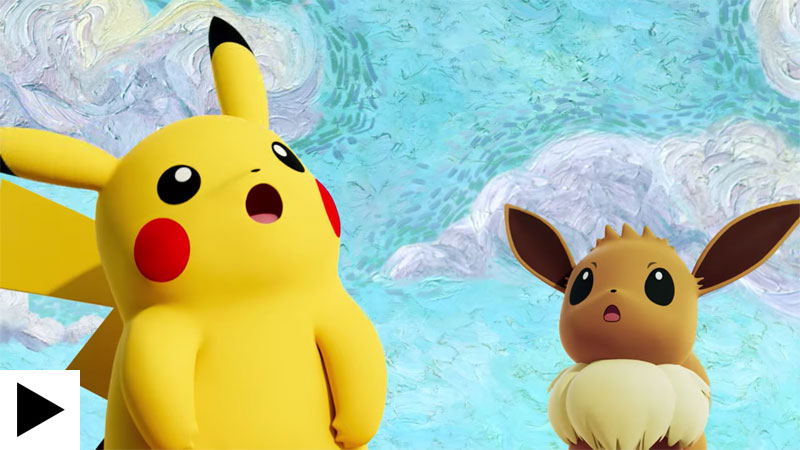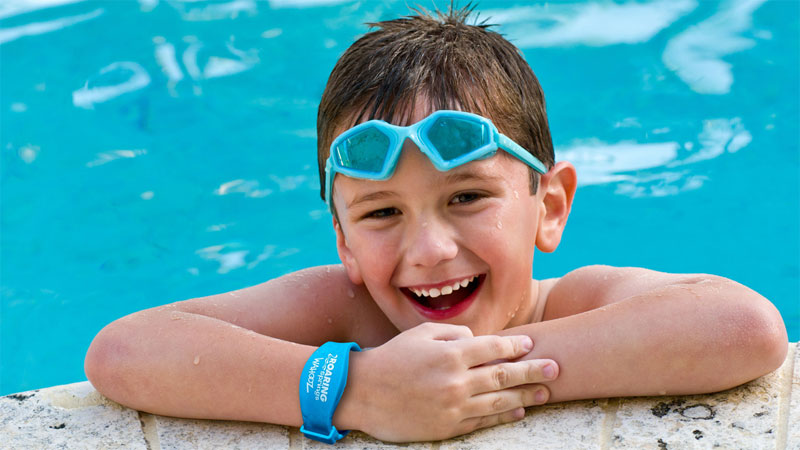 Solving the puzzle: Connect&GO's Anthony Palermo on how technology is rapidly changing attractions management