news

Rails to trails: Minnesota Zoo announces plan for record-breaking treetop attraction

Minnesota Zoo has started work on the US$39m redevelopment of its monorail track, which is set to be repurposed into the world's longest elevated pedestrian loop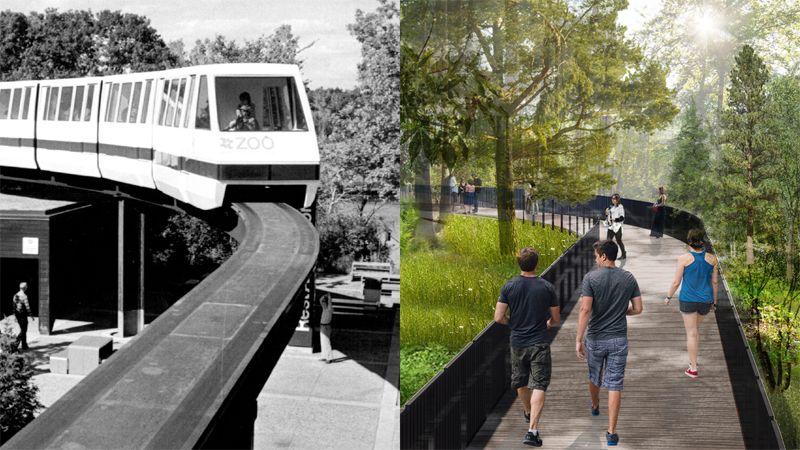 The Treetop Trail will repurpose the old monorail track into a 1.25 mile-long green pedestrian route
Credit: Minnesota Zoo
Minnesota Zoo has announced plans to repurpose its monorail track into what will become the world's longest elevated pedestrian loop.

The concept of turning rails into trails is not an unfamiliar one, with a number of cities transforming abandoned rail corridors into linear parks, with New York's famous High Line among the great success stories.

Following this idea, the Treetop Trail will be a first-of-its-kind attraction for any zoo when it opens to the public in 2023, also breaking the record for the longest continuously looping elevated pedestrian trail anywhere in the world.

The attraction, which sits 32 feet (9.75 metres) above the ground, will stretch 1.25 miles, acting as a continuous, immersive greenspace, offering a birdseye view of the zoo and some of its inhabitants.

Once complete the trail will offer an "accessible nature journey for people of all ages, backgrounds, and abilities". Along the trail, visitors will have access to hundreds of acres of hardwood forest, ponds and marshes, and the diverse wildlife that call these spaces home. In addition to self-guided experiences, the zoo has also promised special events and programming.

"Nature heals, restores, and inspires us," said Minnesota Zoo director and Minnesota Zoo Foundation president, John Frawley. "The Treetop Trail is a key component of the zoo's future. It will reinforce our reputation as a trusted nature destination and is an evolution of the role that zoos play around the globe."

The US$39m (€36.9m, £31.6m) project is currently 80% funded from both philanthropic and public contributions. Architecture firm Snow Kreilich is handling the design of the new attraction, while Buro Happold - which also worked on the New York City High Line - is handling engineering. PCL has been named construction partner.
Animal attractions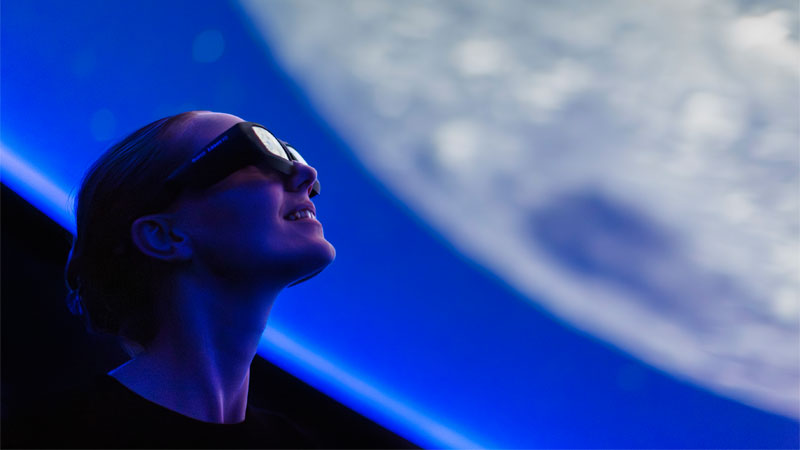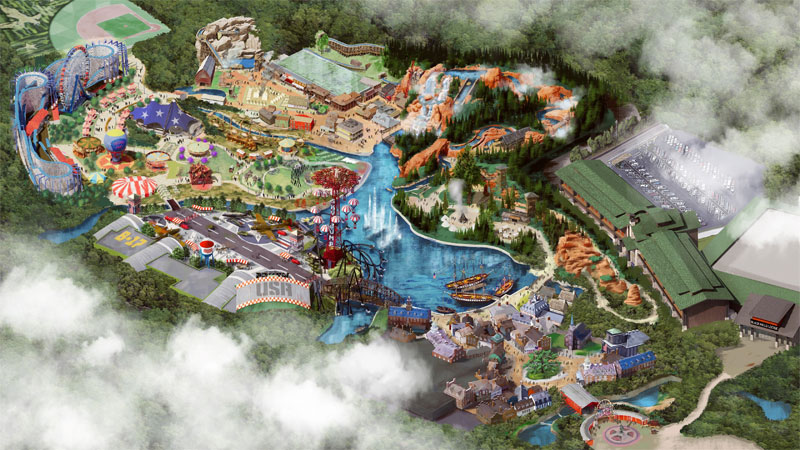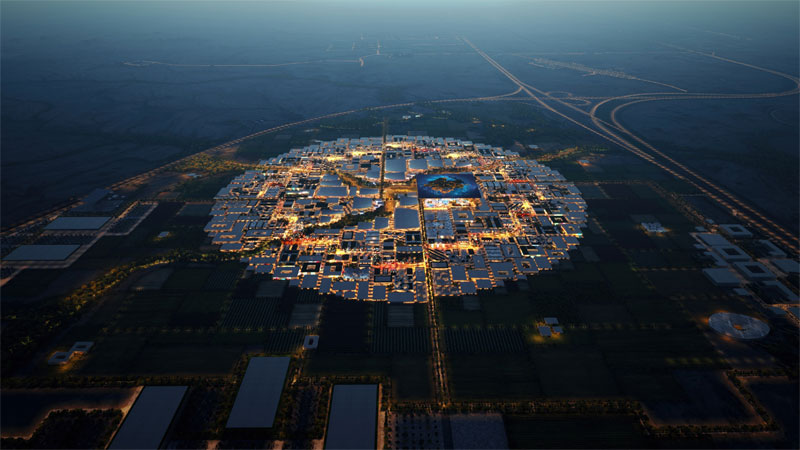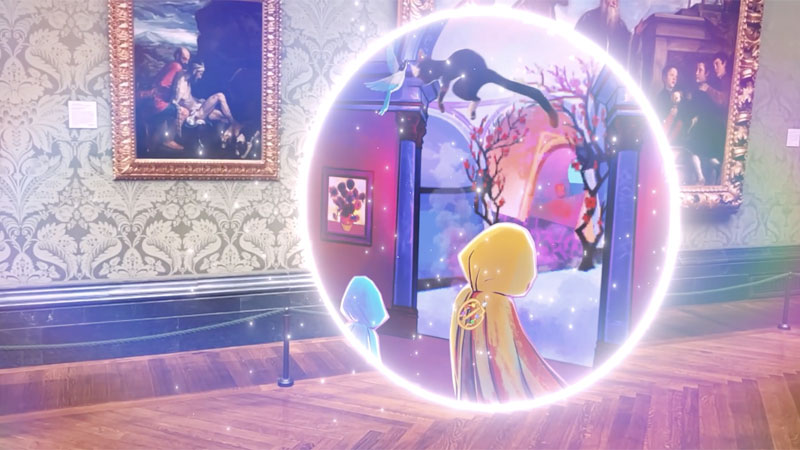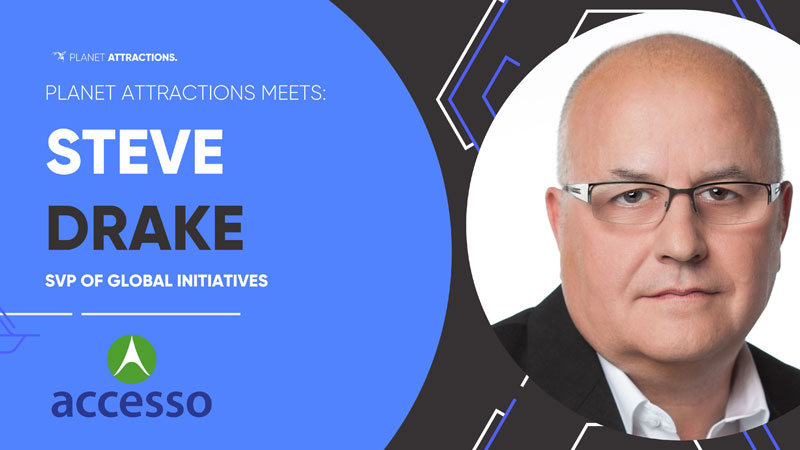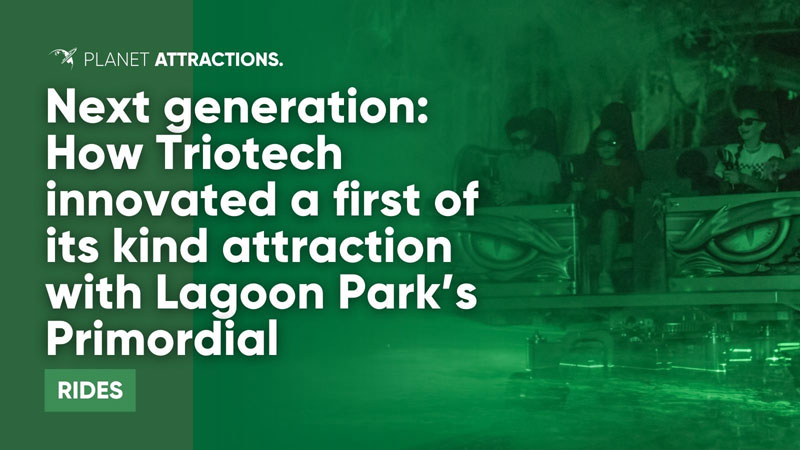 Next generation: How Triotech innovated a first of its kind attraction with Lagoon Park's Primordial