In depth

Pegasus: Inside Simworx's new Brass Ring Award-nominated flying theatre attraction

Simworx's new flying theatre concept delivers a thrilling and immersive experience within a limited footprint. Simworx CEO Terry Monkton and lead creative Matt Clarkson told Planet Attractions more about the Brass Ring Award-nominated attraction

Pegasus was nominated for a Brass Ring Award at this year's IAAPA
Credit: Simworx
Simworx has launched the Pegasus Flying Theatre, a new scaleable attraction that offers a thrilling and immersive guest experience for venues of all sizes and capacities.

Named after the mythical flying horse, the Pegasus is a fit-all solution that can be adapted to suit any space or height requirement without compromising on the overall experience.

It was debuted at this year's IAAPA Expo in Orlando – where it was nominated for a prestigious Brass Ring Award in the 'Best New Product Concept, Major Ride or Water Park Ride' category.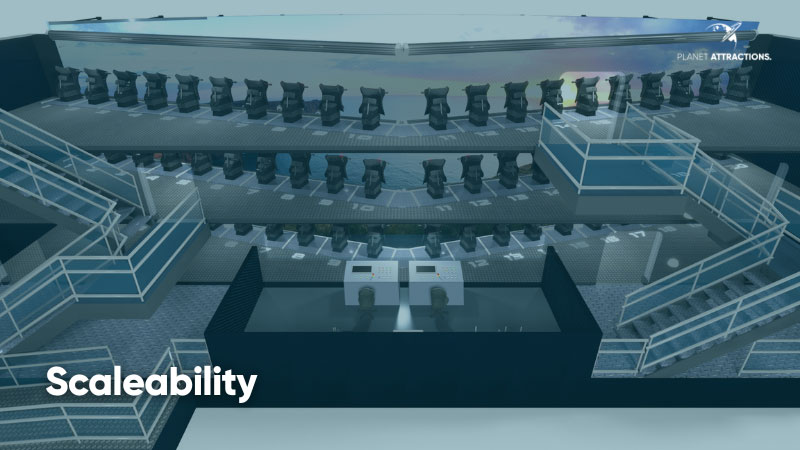 Based on a modular unit system, Pegasus can be adapted to fit into pre-existing structures, ensuring optimal use of the space and the highest possible throughput. It features a bespoke AV solution, including a 4K projection system and surround-sound audio, custom-designed to meet the client's layout and footprint requirements.

"Pegasus' core aim, and where its greatest innovation lies, is in its scalability and affordability," Simworx CEO Terry Monkton told Planet Attractions.

"By creating a flying theatre experience that can be customised to a park's specific building size requirement, we create a more accessible attraction that gives parks with more limited footprints and budgets a greater opportunity to offer guests a flying experience.

"While its flexibility means that we can also offer any number of seats – 12, 18, 24, 36, 48, 60, etc. – to accommodate the seating requirements for each specific customer.

"Venues can offer a premium attraction in a smaller footprint and at an affordable price point with no compromise on the experience."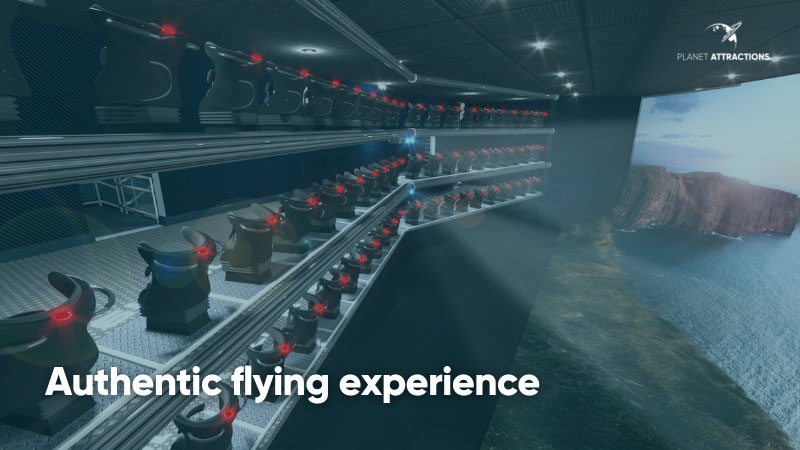 Offering an authentic flying experience driven by storytelling, Pegasus can either be single-level or split across multiple levels. It features innovative dynamic seating with riders seated astride the front restraint with their legs on either side. This kind of seating is designed to immerse guests in the on-screen action and can accommodate several storylines, such as rockets, flying animals or jet bikes, as well as traditional 'fly over' style films.

Boarding the ride from multiple levels, guests take their seats in front of a shutter, which lifts to reveal a wide dome screen. The experience is enhanced by several in-theatre effects, including water spray, wind, smoke and lighting, while the flying sensation is created by the Sim-box seat motion base, a custom-designed base offering dynamic seat movement. The base has recently undergone an environmentally-friendly redesign, with the new model consisting of several pieces designed to slot together instead of being welded to reduce emissions.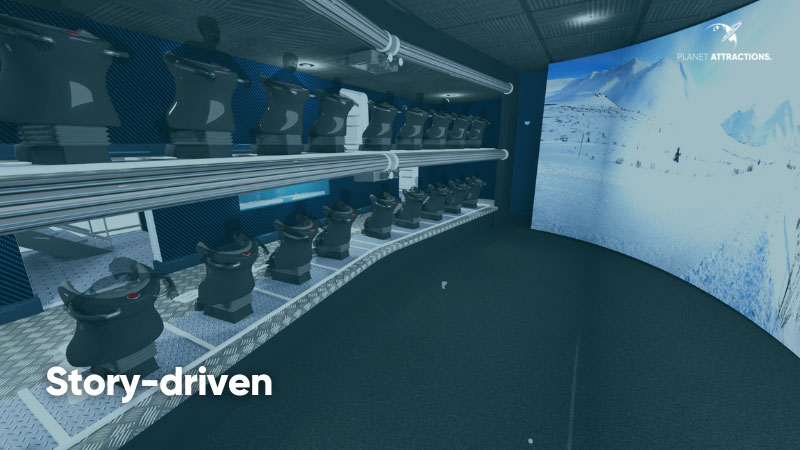 Recognising the continuing trend for story-driven experiences, the attraction also offers flexibility in terms of theming, with options to theme several key ride elements including the vehicle and loading bay.

"Flying theatres have evolved beyond aerial tours of cities or flying through the clouds to story-driven experiences. Guests want to be transported to impossible places," Simworx lead creative Matt Clarkson told Planet Attractions

"The generic shape of Pegasus means that we can custom theme each of the individual seating units to suit the narrative of the content on screen, be it a hovering jet bike, deep sea exploration unit or even a flying horse."

"Our ability to fit multiple variations of the units within a desired space and custom AV solution gives parks and venues of various sizes and budgets the opportunity to offer this kind of ride.

"Pegasus is our solution to the recurring problem for venues with height constraints. The modular and customisable solution enhances storytelling while still delivering the same experience at every scale."

Monkton added: "We're optimistic that Pegasus will be very popular with clients across the market, including theme parks, museums, FECs, retail malls, zoos and aquariums."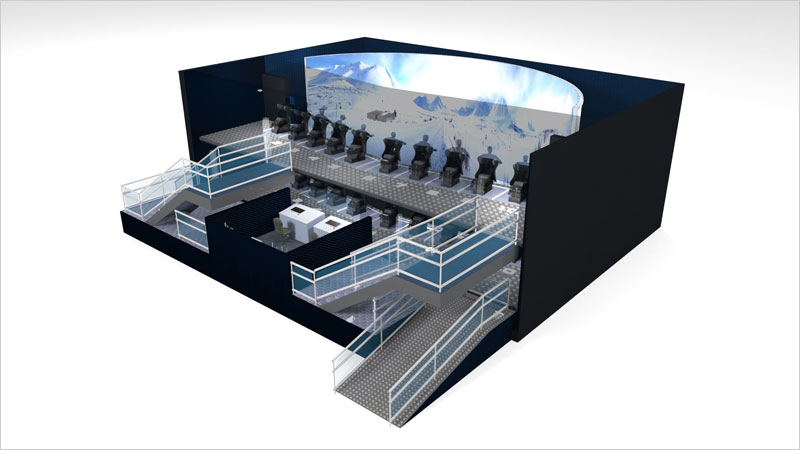 Pegasus is designed to offer a premium attraction in a smaller footprint   CREDIT: SIMWORX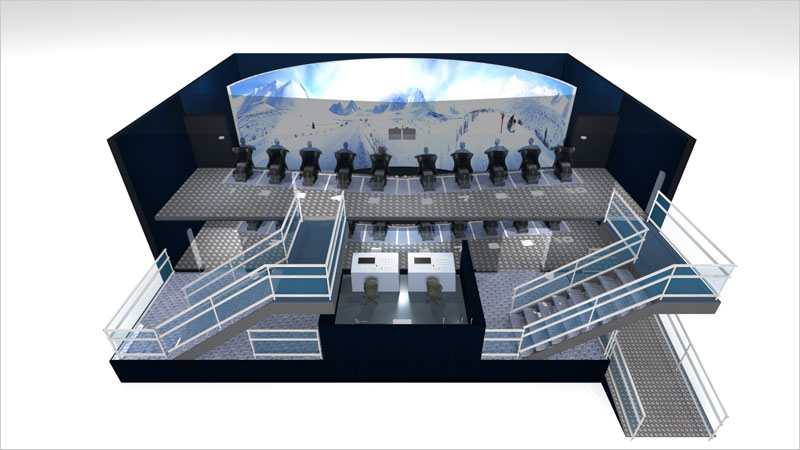 The attraction was designed as a solution for venues with height constraints   CREDIT: SIMWORX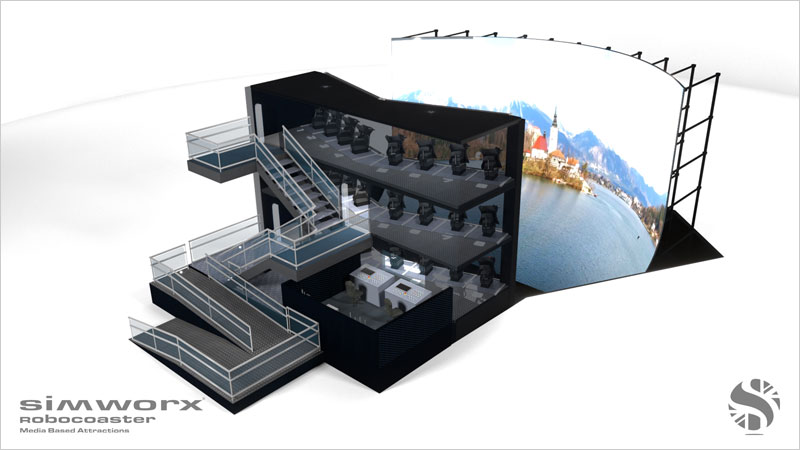 Pegasus can be modified to accommodate the seating requirements of each specific customer   CREDIT: SIMWORX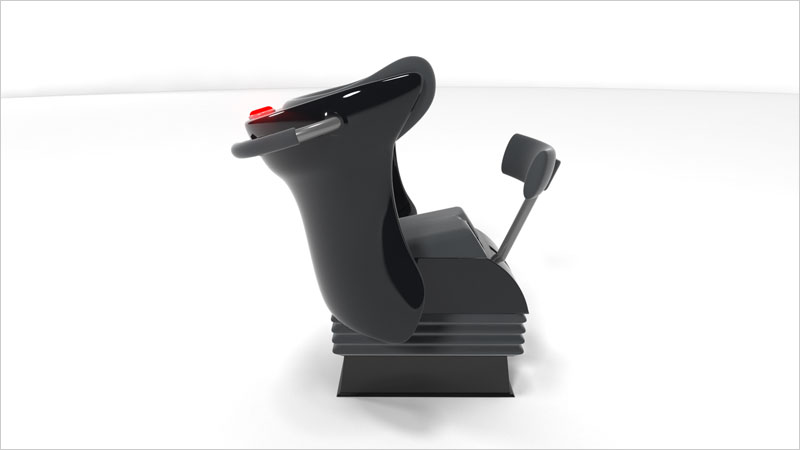 Innovative seating immerses the rider in the on-screen action and can accommodate numerous storylines including flying animals, jet bikes and traditional 'fly over' films   CREDIT: SIMWORX
Suppliers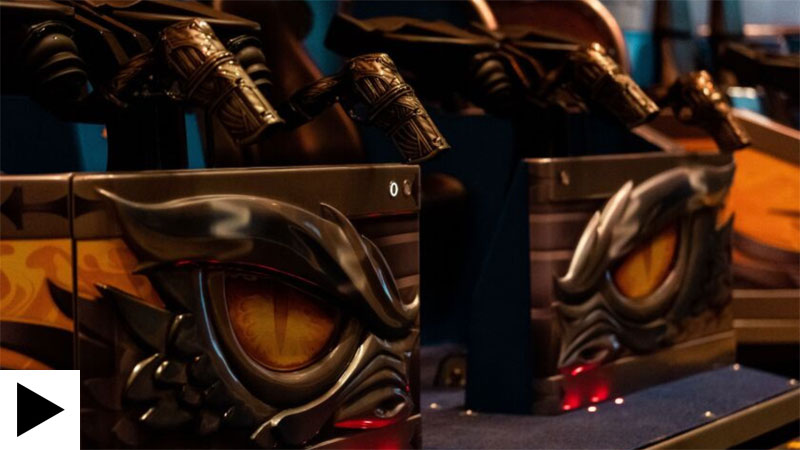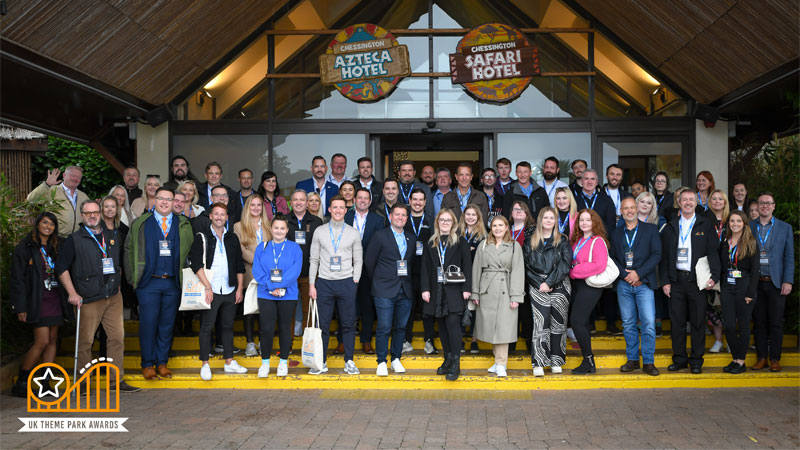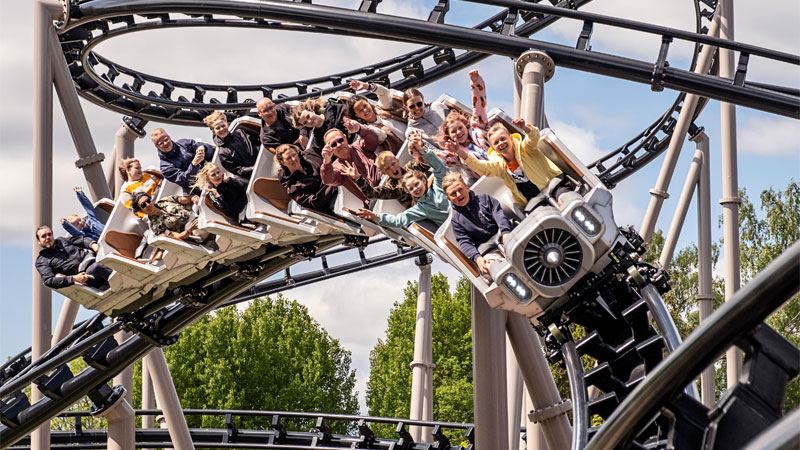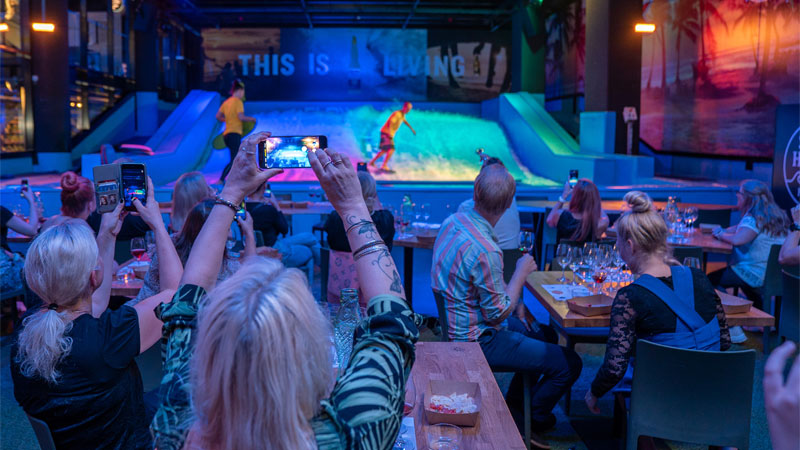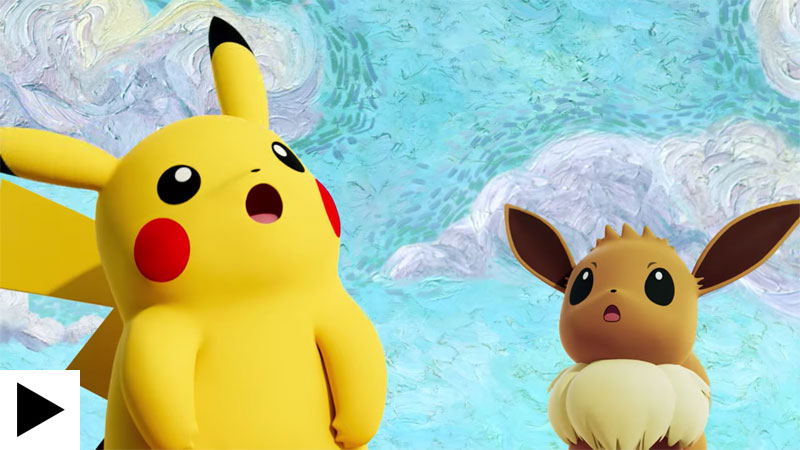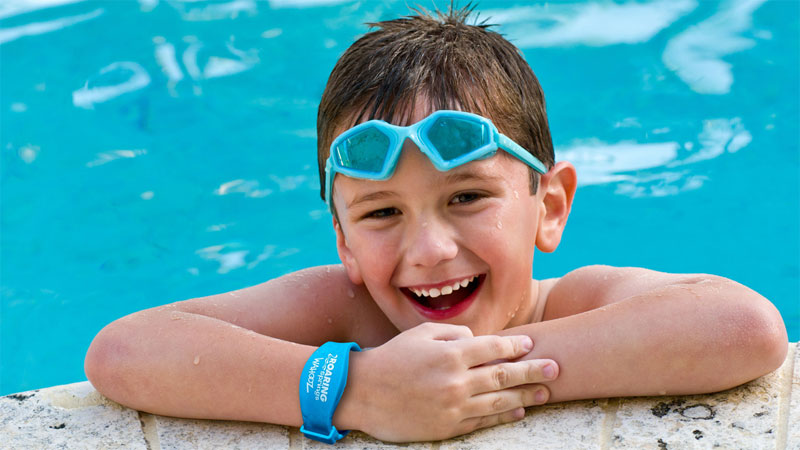 Solving the puzzle: Connect&GO's Anthony Palermo on how technology is rapidly changing attractions management