industry

LED is here to challenge projection's throne

Could LED technology take the market from traditional projection in the coming years? Holovis' Jon Tozer weighs up the pros and cons of both technologies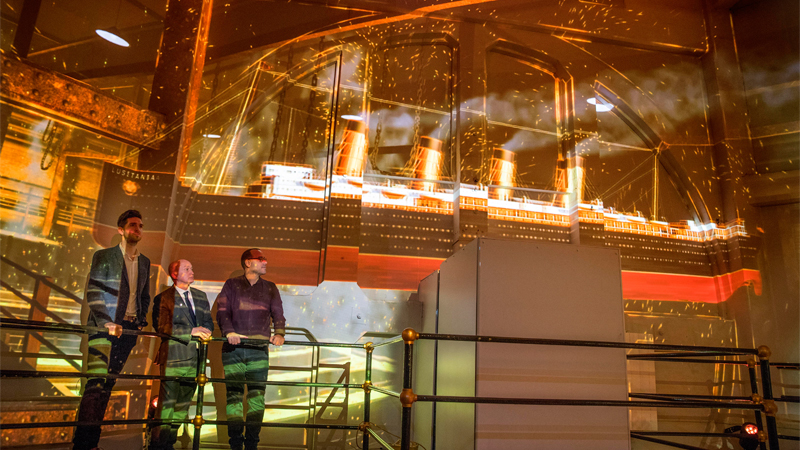 The clocktower of the Royal Liver Building in Liverpool uses projection to allow the entire room to be mapped and brought to life in striking and emotive ways
Credit: Holovis
Extremely large format screens are crucial in defining how the attractions industry tells its stories.

From the gritty streets of New York City to the vastness of the Seven Seas, we use the medium of projection to bring these vistas to the eyes of our guests.

Combine this with the use of stereoscopic 3D, high frame-rate upgrades or screens that complement the attractions' scenic environments and you've got yourself an extremely immersive experience.

Projectors have been so critical in the advancements of attractions, that they've become the central technical component to some of the world's most beloved rides and experiences.

AV designers have used projection as the most effective and, usually, the only way to paint light onto huge canvases. The technology allows us to create massive projected show scenes, blending multiple projectors to create even bigger images that fully immerse a guest's field of view. It allows us to map onto some of the most iconic buildings in the world and for audiences to lose themselves for hours in the incredible world of cinema.

But now the technology of Direct-View LED - a flat-panel display type involving the use of light-emitting diodes - is here to stay, and it's finally becoming a serious option that AV designers are turning to in places where projection would normally be used.

Anybody designing a new attraction who once automatically dismissed LED due to its costs, should re-run the numbers. In this article, I'm going to be breaking down why LED is here to challenge the throne that projection has held for the longest time. I'm also going to look at when projection is also the right solution because as much as LED is becoming a more accessible and realistic technology for theme park attractions, there are some tricks that LED can still learn.

So, let's break down four core reasons why LED requires your consideration for your next masterpiece.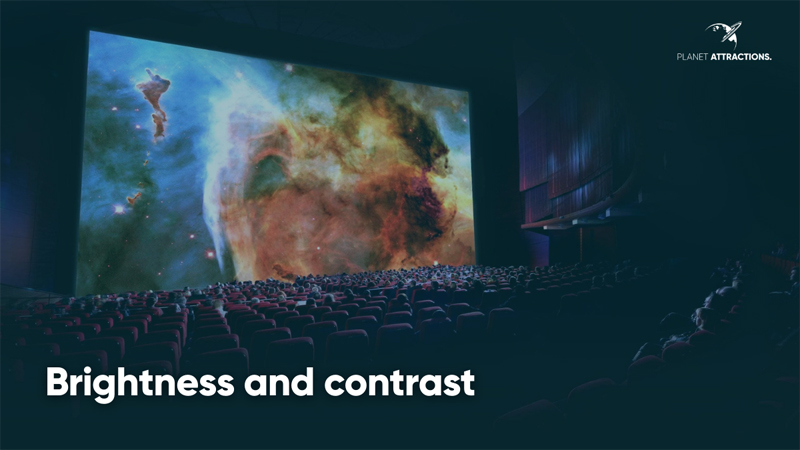 LED has been rolled out in a number of cinemas around the world, with the Samsung Onyx product being a popular choice for cinema owners. Viewers are benefiting from amazing contrast, colours and a host of other visual treats


The biggest and most notable difference between LED and projection is the brightness performance. With that brightness comes the critical factor of contrast.

LED technology can be extremely bright, so bright that it can be used in the daytime in the sunniest cities in the world. While we rarely need that kind of brightness inside a show venue, when it's used, the result is one of great impact. It looks really, really good. LED technology also provides a uniform brightness, which can often be tricky to achieve on complicated surfaces without the use of expensive custom projector lensing.

The flip side of brightness is contrast. It's a factor in video systems that is just as important. It is the ratio of the darkest black to the brightest white and can be more visually described as perceived sharpness - the better the contrast, the greater definition in the image. A lack of contrast means that the image will appear washed out and devoid of detail.

In projection systems, when a black pixel is required, the projector will attempt to not give any light to said pixel, this means that your blackest black is the shade of the screen surface that the light is being projected onto. Screen surface colour, ambient light and cross reflections from projected light being bounced around the room will all lower the contrast – especially in domes or curved screens, an increase in brightness will generally see a decrease in contrast.

Too much contrast and too much brightness can have adverse effects on the image, it's a balance of two factors. LED certainly gives you the edge here. From a contrast perspective, the black levels are practically black due to the pixel basically switching off when required, revealing the black canvas of the hardware that is not as susceptible to ambient light as a projection screen is, which is a material that is engineered to reflect. Upping the brightness with LED technology does not mean that you are sacrificing contrast as a result.

Furthermore, LED also offers you the ability to increase the ambient light levels in the space purposefully, this could be used creatively or emotively, being able to turn to your child and see their eyes widen in the middle of a daytime spectacular is an exciting prospect.

The end result is a striking and impactful image that is sure to heighten immersion for guests.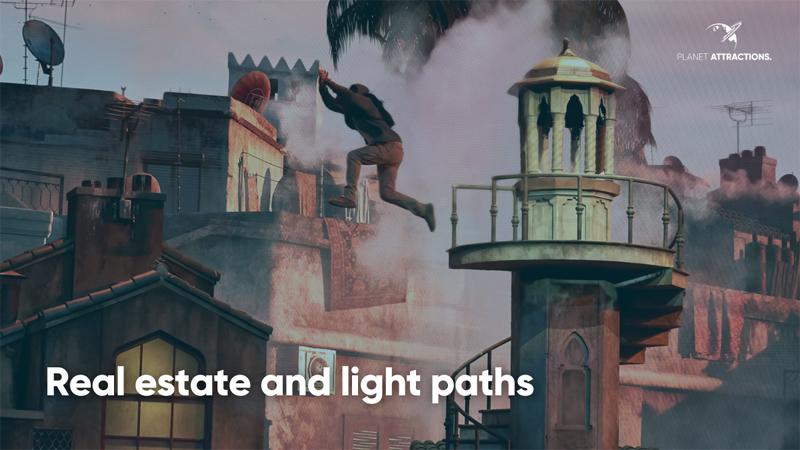 The super-large LED video wall that is used as the backdrop for the Bourne Stuntacular at Universal Studios Florida is a great example of how LED technology can be used to create a show that would not be possible without it


Standard practice for projected systems in dark-rides and simulators is to keep the projector in a booth, a clean and conditioned environment positioned at the rear of the scene or theatre. With LED, this isn't required. Sure there's still a requirement for rack space in electrical equipment rooms, but there is no need for a dedicated room that's required to be positioned in a very specific space on the plan relative to the screen. As long as the necessary equipment is in relative proximity, an electrical room can be positioned anywhere.

Because there's no requirement for a dedicated projection booth, this means that we don't have to consider projected light paths and undesired shadows cast onto the screen. Using LED screens, we can place set pieces, set scenic actors and ride vehicles directly in front of the screen without concern of occlusion, projector placement or custom projector lens requirements. Classically, we'd use rear projection for this kind of application, but that too requires large areas of valuable space for undisturbed projected light paths.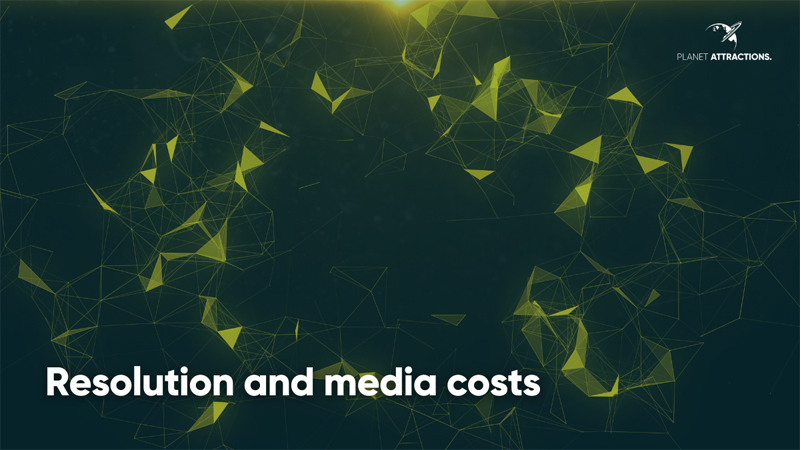 One of the most surprising elements of LED is the content resolution required to satisfy certain viewing distances. LED products come in an array of pixel sizes (commonly known as pixel pitch) that are selected relative to the eyepoint of the guest. The further away the guest, the bigger pixel pitch can be, the larger the pixel pitch, the more cost-effective the product.

Not only is there a saving in terms of LED hardware, but you may also find a saving in playback and video transmission hardware. A larger pixel pitch requires fewer media pixels, which means fewer pixels must be stored and transmitted, creating a potential saving for backend hardware. This might also transpire into a more cost-effective media rendering allocation. Contrastingly, projection does not offer customisable resolutions and pixel pitches, optical designers certainly have options, but LED gives much greater flexibility to carve up bandwidth and storage.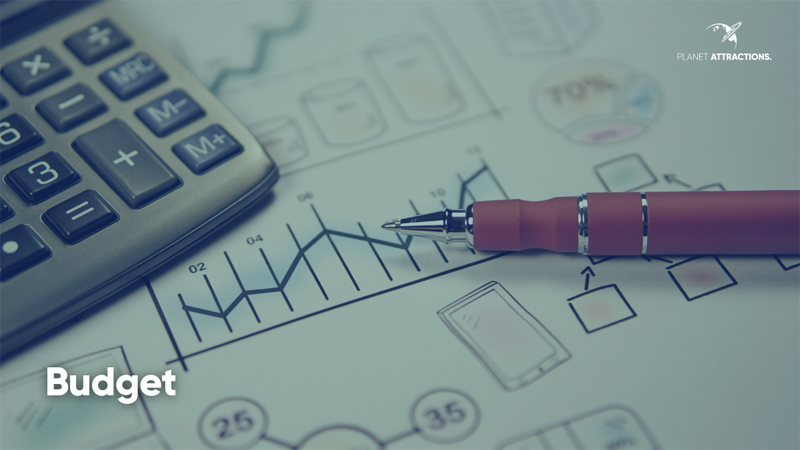 As best we can, we don't let budgets drive the creative or technical intent of the worlds that we build, but it's also one of the key factors that drive many major decisions made near the birth of a project.

Large-scale LED in attractions has always been a little out of reach in terms of price point and uncompetitive against equivalent projected systems that match the same perceived criteria when compared against each other. [Note that it doesn't need to match the same technical criteria]

However, we're seeing a shift in that trend, with LED screen technology constantly coming down in price to a point where it's actually on par or similar when the client considers both CAPEX cost and OPEX cost over time (for both hardware and resource).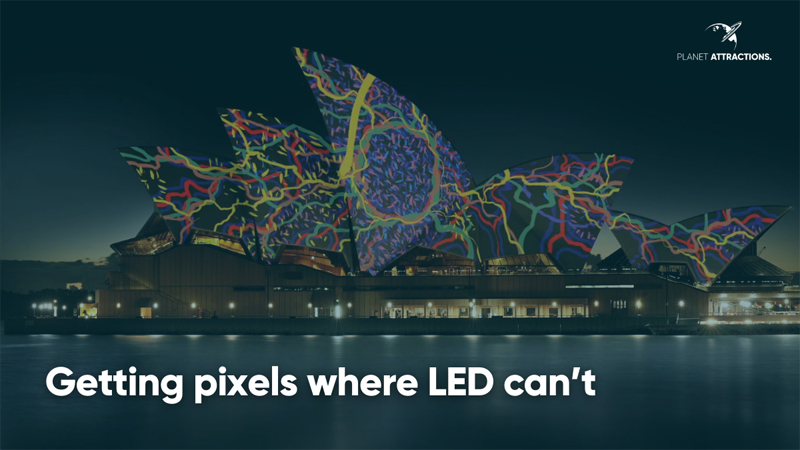 There are several other advantages that LED brings; no need for blended multiple projectors which means no alignment or uniform colour issues – the list goes on. However, LED is not the answer for every single application. Is projection going away? Absolutely not.

LED still has a pretty significant price tag and for every scene or attraction requiring large format visuals, it is not always practical. This is especially true when the intent can be achieved using low brightness, cost-effective projectors that can be easily hidden with some clever scenic elements or clever consideration of sightlines. The cost increases dramatically when guests are positioned close to an image - tight pixel pitches carry a hefty price tag and with the correct lenses, image size and pixel size can be easily tailored to suit these factors.

Projection mapping is another important tool that attraction designers use to enhance the world's most iconic buildings, something that LED can't compete with and won't be able to for a considerable amount of time. Taking Cinderella's Castle or Hogwarts and cladding it in LED panels isn't going to fly! Away from theme parks, iconic builds around the world can be used as a canvas to tell stories with no structural impact. Using projection, incredible visuals can be painted on sensitive and protected surfaces without fear of disturbing or destroying the building.

Projection mapping can also bring an extra dimension of movement to scenic pieces or objects in a subtle (or sometimes not-so-subtle) way to create reality-defying visual treats for guests.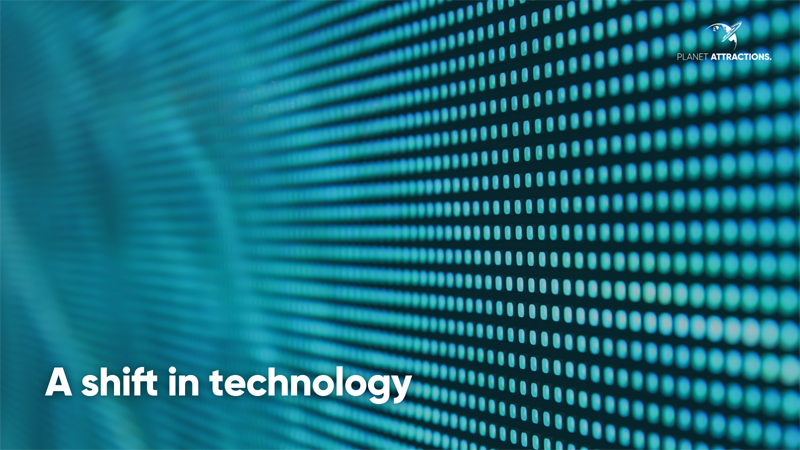 The process of considering, designing and costing visual systems for attractions is certainly going through a change, evidenced by the fact that practically all projection manufacturers are selling their own Direct-View LED technology.

The amount of LED technology that is going to be installed in new attractions and theme parks over the coming years is to rise exponentially. It's exciting to see how designers are going to use the benefits of the technology in a creative way to create more new and amazing experiences for our guests.

A personal opinion is that the most amazing experiences are going to blend the two technologies together and take advantage of the increased set of tools we find ourselves with. The market needs both technologies - they don't have to be mutually exclusive. At Holovis, we have embraced both elements and we are backing LED to revolutionise the industry in the short-term future, but our love affair with projection will never die – using both just makes everything that much more interesting.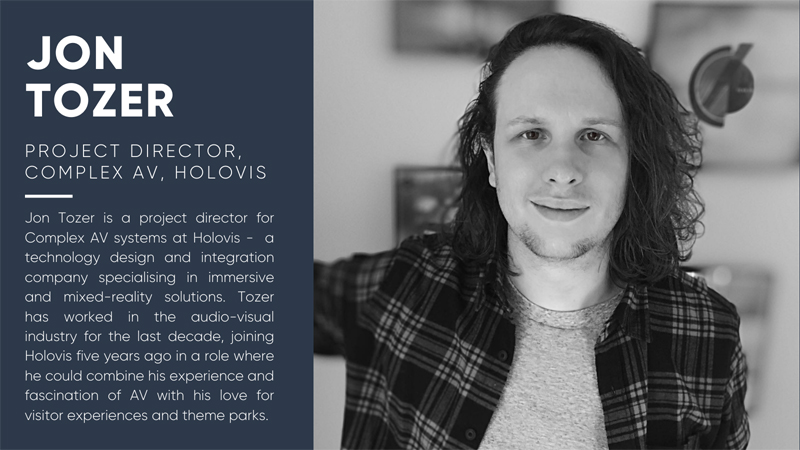 Technology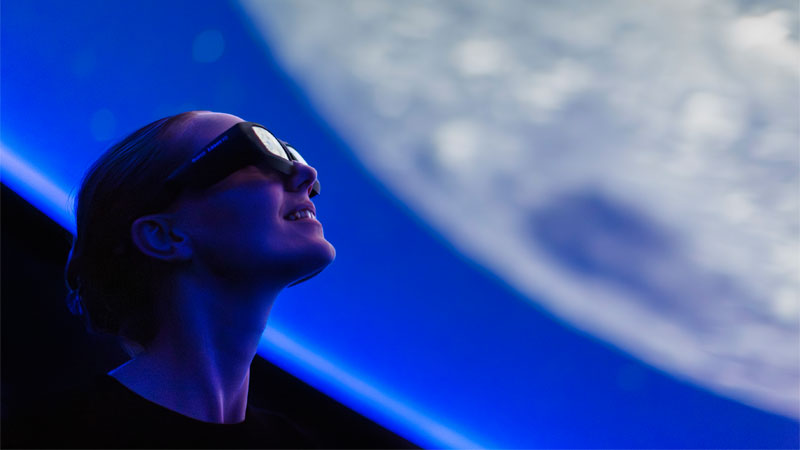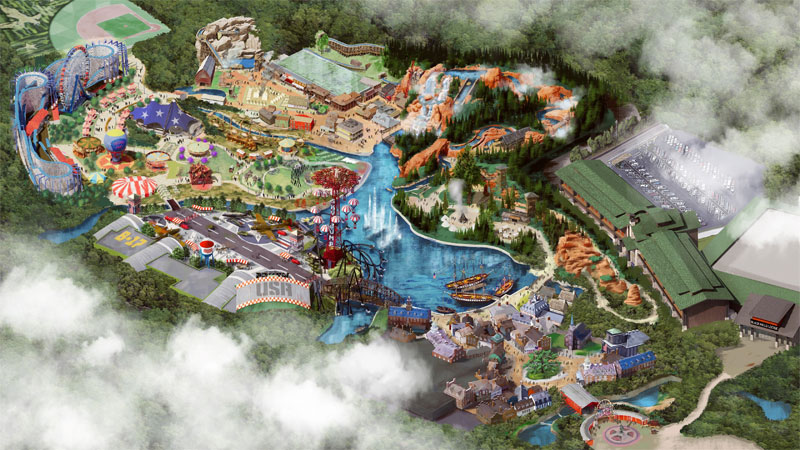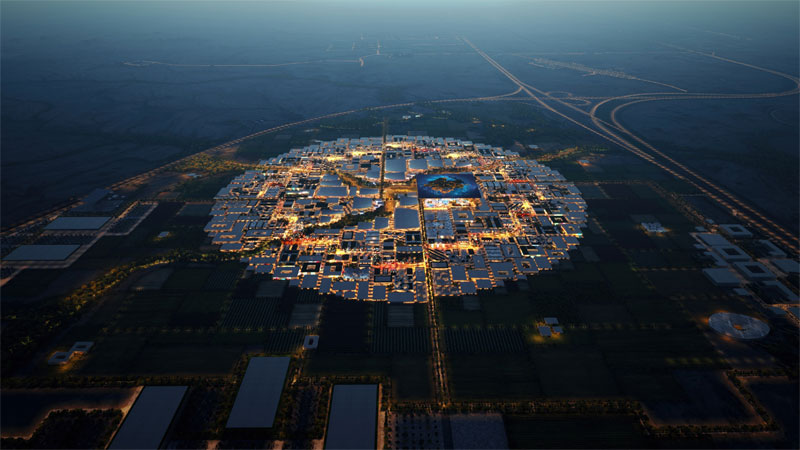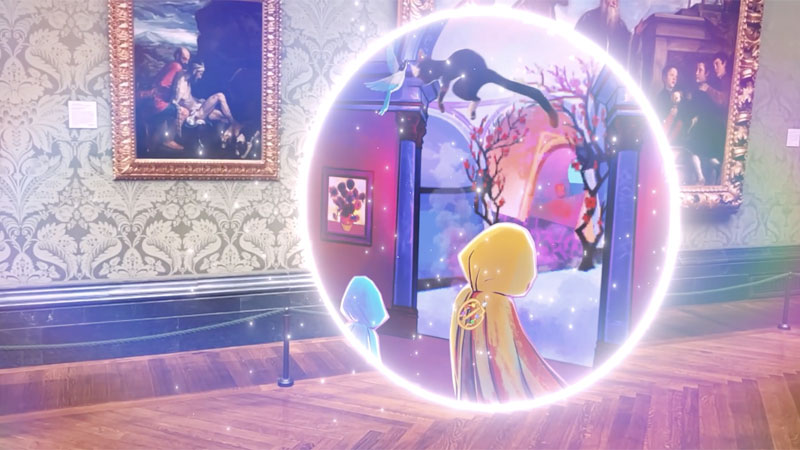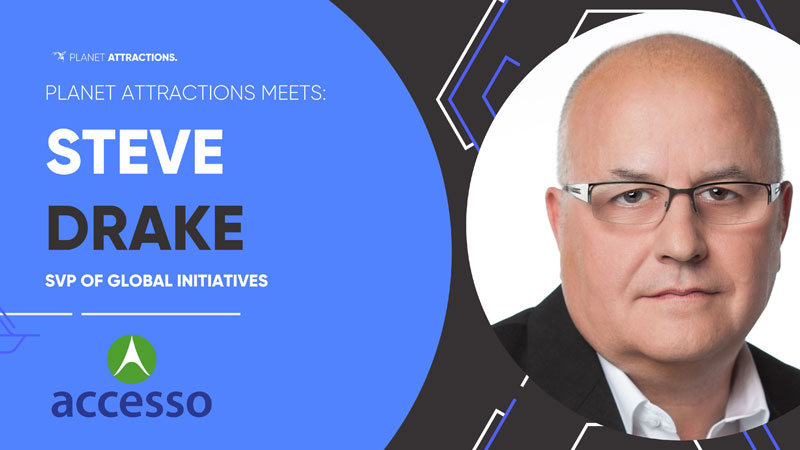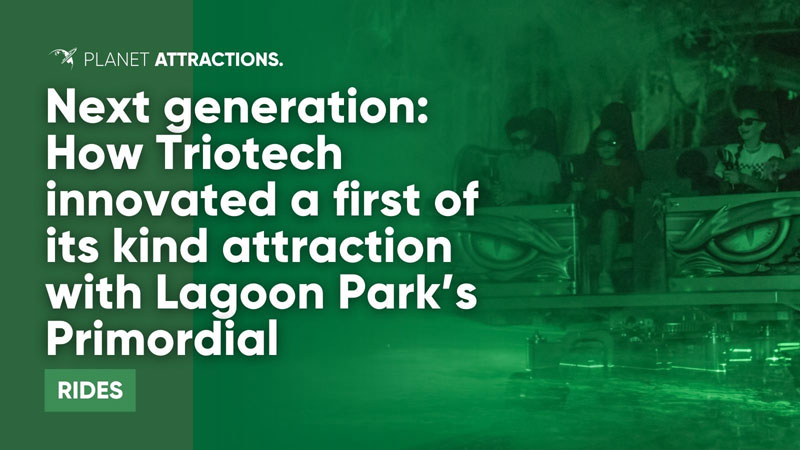 Next generation: How Triotech innovated a first of its kind attraction with Lagoon Park's Primordial