A popular interactive touring experience based on NBC's hit workplace comedy The Office is coming to Toronto, Canada, later this year.

Following successful runs in Washington DC and Chicago, The Office Experience will open at Toronto's Yorkdale Shopping Center on March 3.

Taking fans inside the Scranton branch of Dunder Mifflin, the attraction offers 17 immersive areas with recreated sets from the show, including Schrute Farms and Scranton Business Park. Visitors can also see original props and costumes from the show.

A number of photo opportunities are included throughout the experience, with guests able to have their photo taken in locations such as Michael's office, Pam's reception desk and Ryan's closet. They will also get the chance to recreate iconic moments from the show, such as Kevin's chilli spill.

A retail space, themed to look like the Dunder Mifflin warehouse, will offer exclusive merchandise to complete the experience.

Universal Live Entertainment has worked with themed entertainment company Original X Productions (OGX) on the attraction under the consultation of Greg Daniels, creator of the US version of The Office.

"This is the only place where fans can celebrate and interact with the series' most iconic sets and moments, from sitting behind Michael's desk to dancing down the aisle and Jim and Pam's wedding ceremony, or playing 'Dunderball' in the annex," said Stacy Moscatelli, co-president and chief strategy officer at OGX.

The Office, which aired between 2005 and 2013, is the latest TV IP to get its own location-based entertainment experience, joining the likes of Stranger Things and Game of Thrones.

Tickets for The Office Experience in Toronto are available now, with prices starting from CA$44 (US$33, €30, £27).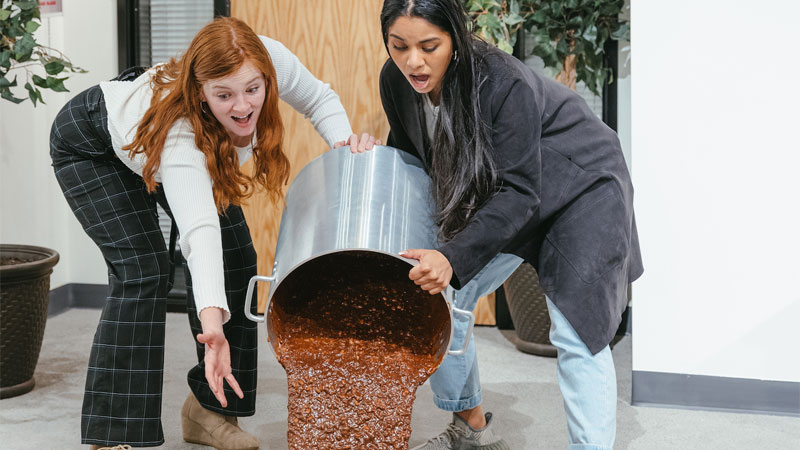 Visitors will be able to recreate iconic moments from the show, including Kevin's epic chilli spill   CREDIT: OGX/UNIVERSAL LIVE ENTERTAINMENT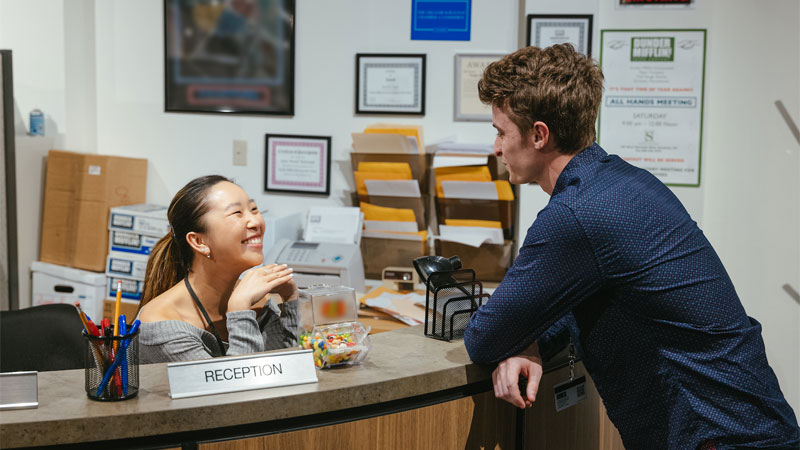 Guests can take photos at several locations throughout the office, including Pam's reception desk   CREDIT: OGX/UNIVERSAL LIVE ENTERTAINMENT