Construction has begun on Circus Bumba, a long-anticipated themed land at the Plopsaland De Panne theme park in Belgium.

Based on Bumba - a Flemish children's TV show that follows the adventures of a circus clown and his friends - the new indoor land will feature a restaurant and several attractions, including a new dark ride.

The new land has been designed by Plopsa Group's Piet De Koning, who has been involved in the project since it was announced several years ago. This will be the first time the Plopsa Group has attempted to build its own dark ride from the ground up.

Currently, little is known about the details of the new attraction, however, it will have a circus theme and is believed to be aimed at children between the ages of one and four - Bumba's core demographic.

Circus Bumba is scheduled to open in 2023 and replaces the Fred Kroket restaurant - which closed on January 17 to make room for the new attraction - and a former theatre, both of which opened in 2001.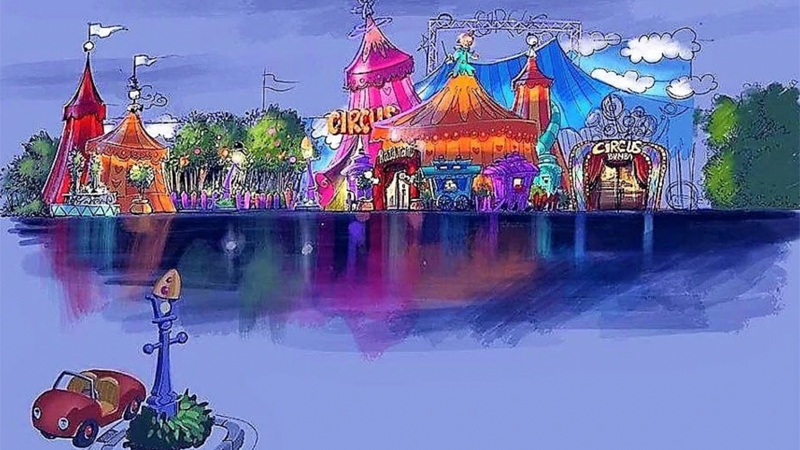 Circus Bumba has been in development for several years and was originally slated for a 2020 opening   CREDIT: THE PLOPSA GROUP/PIET DE KONING