news

Welcome to Planet Attractions

So what's it all about then? We've just launched a news and media service for the world of visitor attractions, and it's all about you. Welcome to Planet Attractions.

Planet Attractions will provide content for both the industry and the enthusiasts
Today is a day in the making for close to a decade.

I was fortunate enough to join the attractions industry in 2013, writing for a major industry publication where I would spend seven years working my way up to the position of managing editor.

Today is the next step, not only in my career but for our entire team, with the launch of Planet Attractions.

With a team of world-class journalists backed by a behind-the-scenes team of the same calibre, Planet Attractions will create content for you, the industry, and for you, the fans and enthusiasts.

We will be producing a host of original media content, including daily news, features, live updates, video and social posting. We will also host a dedicated jobs board for visitor attractions (coming soon), as well as press releases, diary dates, annual reports, association events and consumer events.

The Planet Attraction team is truly global, with journalists based across the world in locations such as the UK, US, China and Latin America.

Working alongside the deputy editor, Lauren Heath-Jones, the team is being led from the UK. In China, veteran attractions journalist Alice Davis will cover the ever-expanding region, while in the US and Latin America, industry experts will report on the latest updates from their areas. Also in the UK, Kier Lymn, a journalist with experience working in the industry, will write on our newsdesk. We're also proud to host two journalism students and a recent MA graduate from the University of Lincoln – Hannah Reeder, Adam Laver and Chris Tebbutt – who will take their very first steps into the world of professional journalism, writing regular news for Planet Attractions.

Not only do we have an incredible journalist lineup, but we also have some of the biggest names in the industry, who will be sharing their thoughts, opinions and history.

Among our announced regulars signed up for Planet Attractions are Theron Skees – A Disney Imagineer with decades of experience under his belt; and Jordan Middleton – an industry name and an avid fan of theme parks, who will talk about her experiences on both sides of the coin - as a fan and as an industry professional. We have several more names still to be announced, with theme park professionals in Europe, representatives from the animal attractions sector and themed entertainment specialists all set to join the fold. Our eventual goal is to have an individual writing regularly about their experiences from every attractions sector. We also want to connect with the enthusiasts, reaching out to them as they share their stories in this world (or planet) of attractions.

We're aiming to bring you something unique to the visitor attractions realm. There are some incredible publications, all of which we look forward to hopefully collaborating with in the future. Planet Attractions and its staff are so excited to work alongside these publications to add to the ever-evolving landscape of this incredible industry.

2020 has been a hugely challenging year for people inside and outside of the industry. In the current global climate, we want to be able to give back to you, so we're eager to speak with you, hear your stories and promote your projects. We've created this so you can tell us about the projects and the experiences that matter the most to you.

There are a lot of people who, without their help, this project could have never have happened. Thank you to Paddy Beirne, who created and animated our fantastic logo. If you have any graphic design needs he is definitely your man.

Thank you also to Richard Summers-Calvert, who provided his voice over services to us. If you're in the market for an actor, to my mind, there are none better. Check out his amazing new film Drive Me to the End, streaming now on Amazon Prime.

We have a behind-the-scenes team working incredibly hard and without them, we couldn't be bringing you this today, thank you to you all.

To everyone in the industry who has already offered their support, thank you. To you, reading this right now, thank you. To everyone who keeps this incredible industry alive, thank you.

After more than a decade working as a journalist in locations across the world, to be able to launch a project like this with the support of an industry and a community I'm passionate about is an incredible honour. To be also working alongside some of the most talented people I know makes it even better.

Welcome to the industry, welcome to the fans, welcome to Planet Attractions.

Tom Anstey, Editor-in-Chief, Planet Attractions

Working as a journalist for the last decade, Tom has travelled the world writing about all kinds of visitor attractions. He will lead the editorial team at Planet Attractions, overseeing content creation and news output. His favourite attraction is a tie between Universal's Islands of Adventure in Orlando and London's Natural History Museum. In his spare time, Tom laces up his boots and steps into the world of professional wrestling, where he is a former British Heavyweight Champion!
Visitor attractions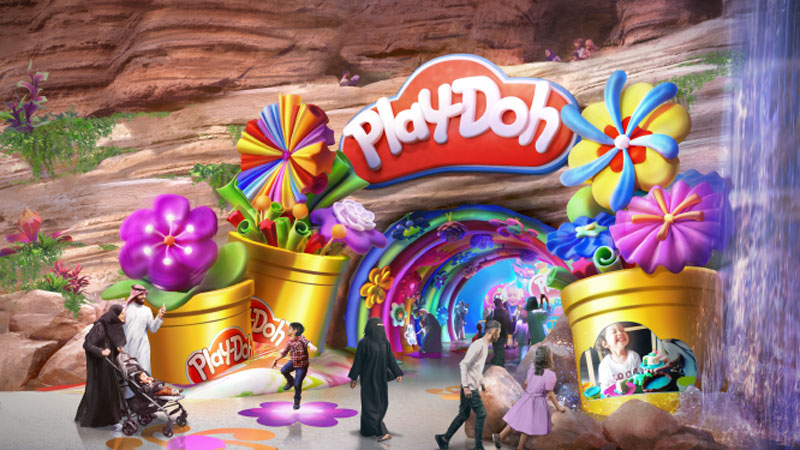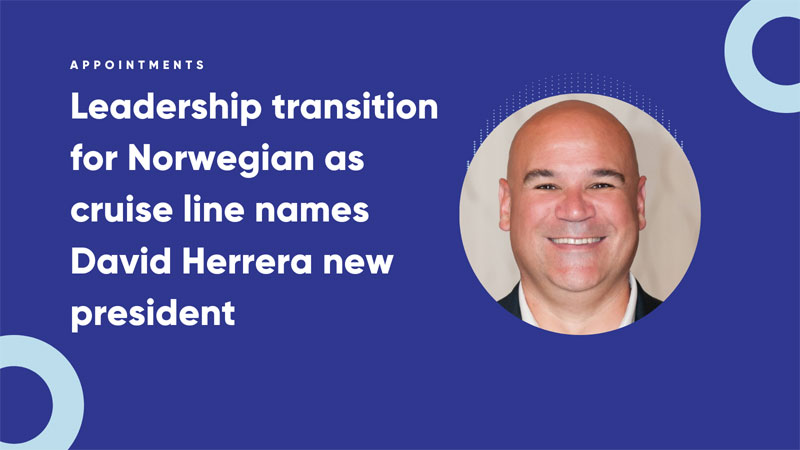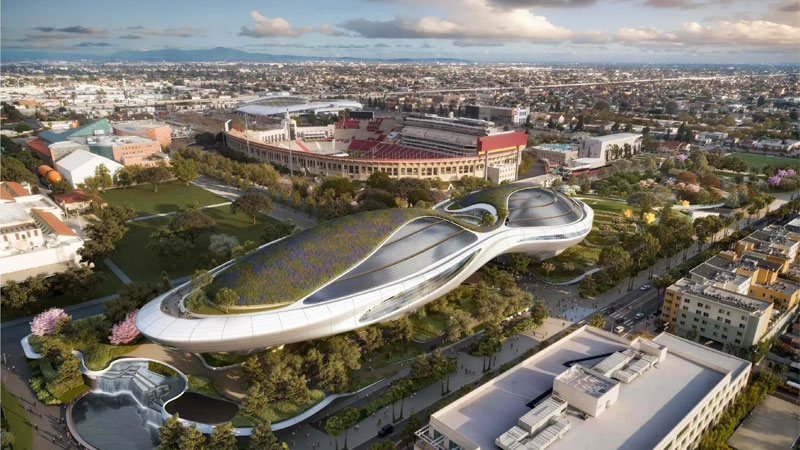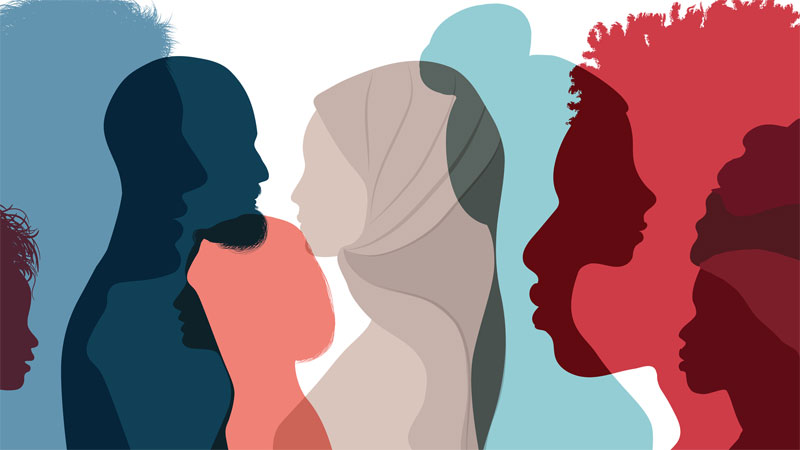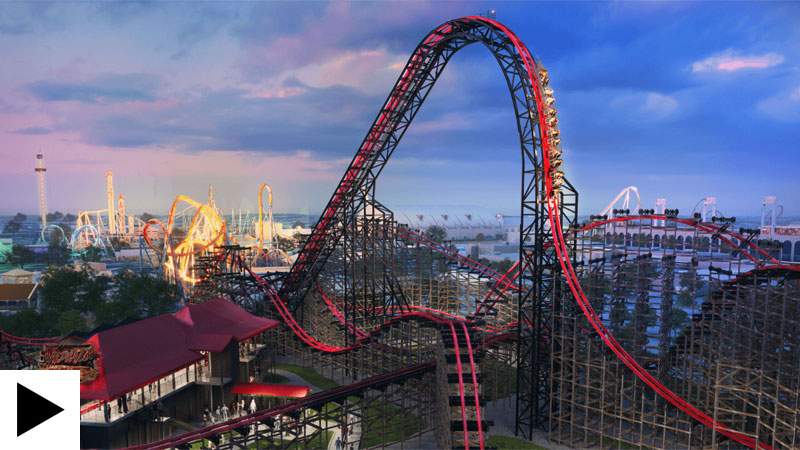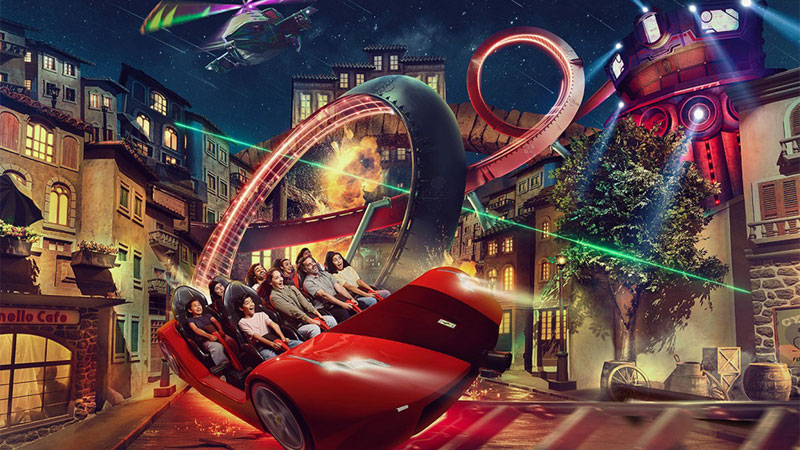 Mission Holovis: How Holovis brought Ferrari World Abu Dhabi's immersive mega coaster Mission Ferrari to life