news

Virgin Voyages' Scarlet Lady completes "MerMaiden" voyage 18 months later than scheduled

The first ship from Virgin Voyages fleet of cruise ships has completed its journey from PortMiami to Nassau and Bimini in the Bahamas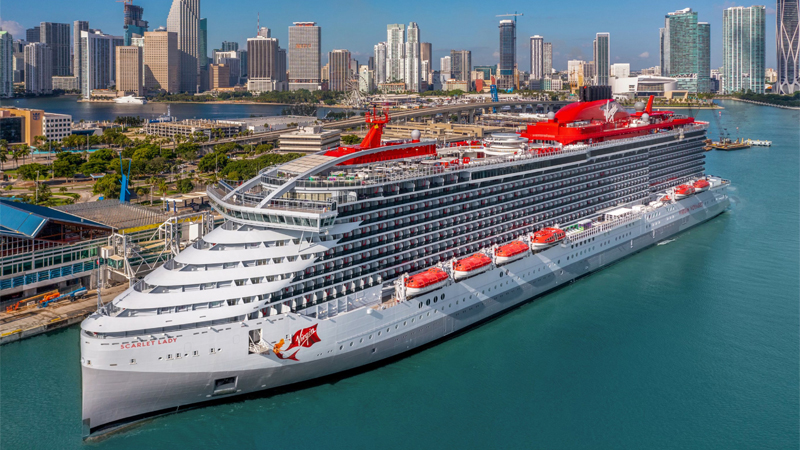 The ship was originally intended to launch in April 2020 but was delayed due to the pandemic
Credit: Virgin Voyages
The Scarlet Lady, the first ship in Richard Branson's Virgin Voyages fleet, has completed its 'MerMaiden' voyage, more than 18-months later than scheduled.

Originally meant to set sail on April 1, 2021, the launch of The Scarlet Lady was repeatedly postponed due to the global pandemic.

In recent months, however, the ship was able to complete a series of short sails in the UK, with strict COVID-19 measures in place, as part of a 'preview season', which began in August.

Billed as an 'experience of a lifetime, full of surprise and delight', the maiden voyage saw guests board the 909 ft (277 m) ship in PortMiami on October 6, before embarking on a four-day cruise to Nassau and Bimini in the Bahamas.

The fantasy-themed voyage featured professional mermaids, equipped with realistic silicone tails, who appeared poolside and in the Caribbean ocean throughout the trip, as well as on-board body paint artists, offering airbrushed scales and full mermaid transformations.

For its first voyage, the ship, which can accommodate up to 2,770 passengers and 1,160 crew members, travelled at limited occupancy, with all onboard required to have been fully vaccinated. All guests were also tested for COVID-19 prior to boarding.

Other COVID-safety measures included sanitisation, social distancing, and adherence to local government guidelines at each destination.

No kids allowed

The adult-only cruise ship boasts 1,330 cabins and 78 suites dubbed 'Rockstar Quarters', with 96% of rooms offering a sea view and 83% featuring a balcony. The rooms are equipped with rainfall showers, ambient mood lighting and smart controls that adjust automatically with the ship's geo-navigation system.

The ship's interiors were designed by Ben Christie and David Azurdia from Magpie Studio, while the ship's Virgin-red funnel was created by yacht maker Beaulieu England.

Virgin Voyages also worked with designers and architects from Roman and Williams, Tom Dixon's Design Research Studio, Concrete Amsterdam and Softroom of London.

The ship offers unlimited fitness classes, 20 dining venues, immersive entertainment developed by some of the world's most sought after talent and Vitamin Sea, a wellbeing programme that combines 'high-energy moments with relaxation'.

An onboard record store, selling vinyl from artists such as Lady Gaga and the Sex Pistols, as well as a private bar and cocktail area and multiple night clubs complete the offering.

Fire & Sunset Soirées

For its inaugural season, The Scarlet Lady will offer 'Fire & Sunset Soirées', four-night cruises sailing to Mexico and the Caribbean.

"With Michelin-starred dining, incredible spa, phenomenal onboard entertainment and amazing crew, our promise is to deliver a sophisticated, yet relaxed, adult-only experience — free of formality, where the ordinary becomes extraordinary," said Tom McAlpin, president and CEO of Virgin Voyages. "We call this setting sail the Virgin way."

Virgin Group founder Sir Richard Branson said: "For more than 50 years, Virgin companies have been bringing innovation to industries."

"Virgin Voyages is very much charting its own path, offering a fresh perspective on cruise travel with a mix of the familiar and a healthy dose of Virgin satisfaction," he added.

The Scarlet Lady is the first Virgin Voyage ship to launch, with two more; Valiant Lady and Resilient Lady, scheduled to set sail next year.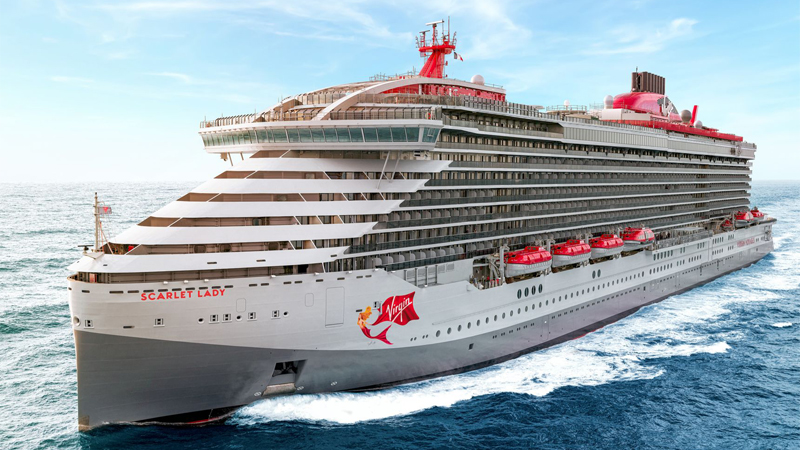 The Scarlet Lady set sail from PortMiami for a four-day cruise to the Bahamas   CREDIT: VIRGIN VOYAGES
Cruise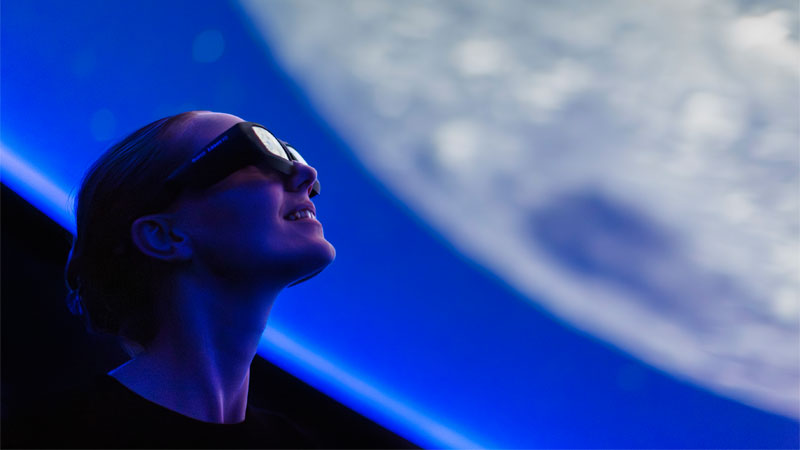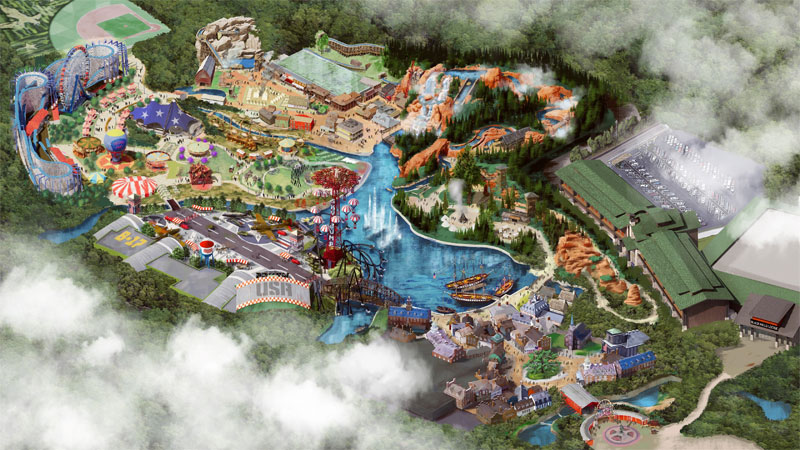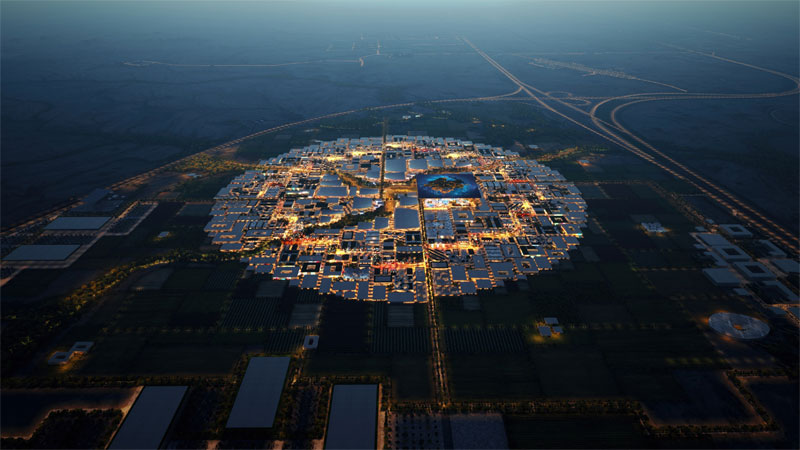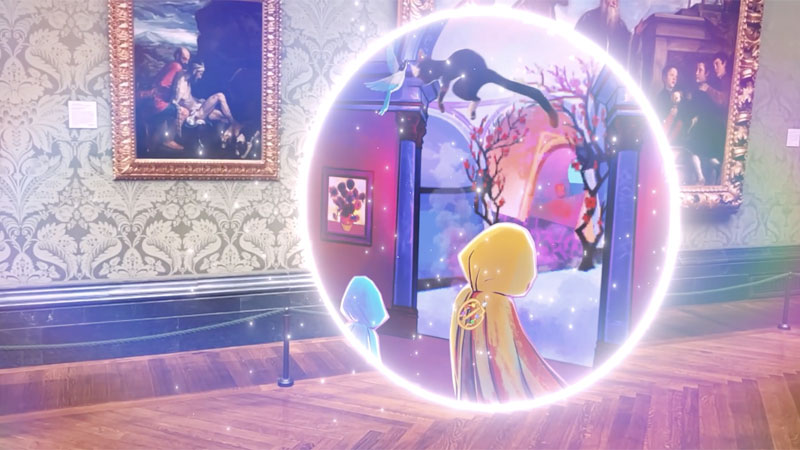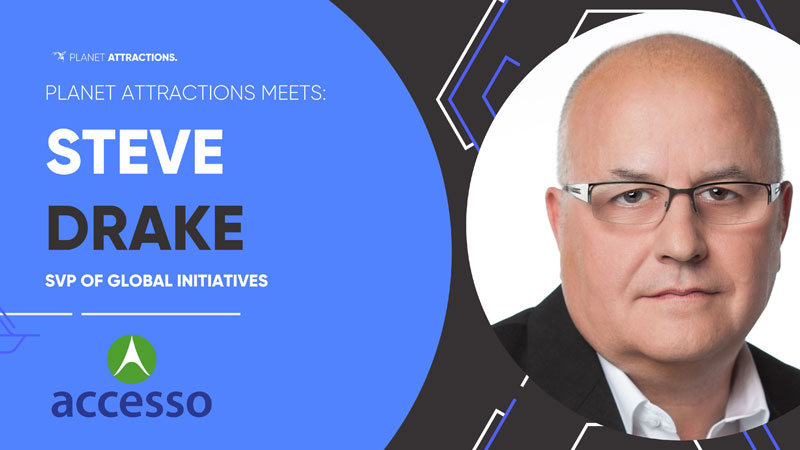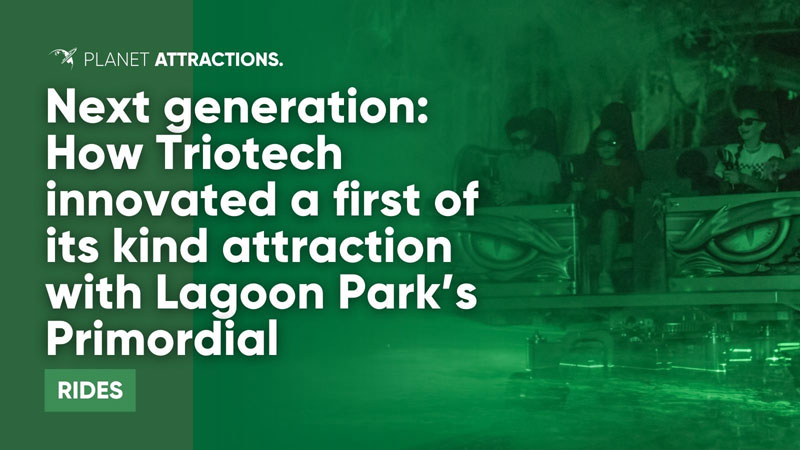 Next generation: How Triotech innovated a first of its kind attraction with Lagoon Park's Primordial