Thorpe Park's Fright Nights event turns 20 this year. To celebrate the London-based resort is pulling out all the stops to create a terrifying and unforgettable experience.

Running throughout October, this year's event will offer a host of horror-themed attractions including immersive mazes, live shows and scare zones.

New for the 2021 season is Trailers, a 90s-themed horror maze set inside the SuperSpark Cinema, a movie theatre with a 'shocking' reputation. Guests will see cinema and some of their worst fears come to life before their very eyes but will they make it through the trailers?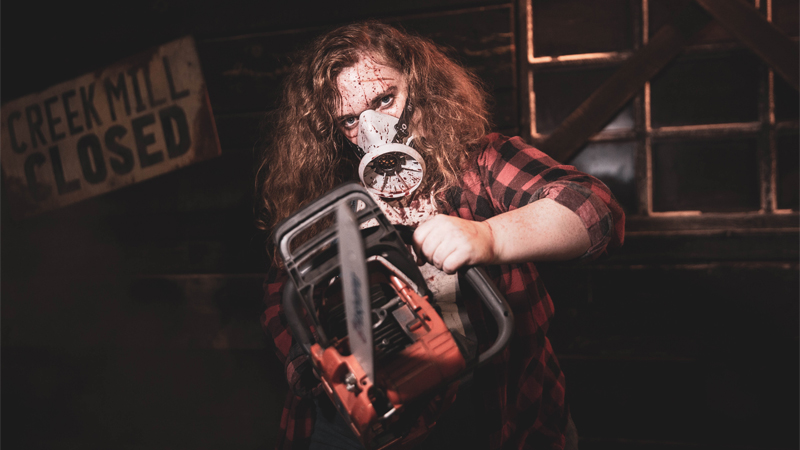 Creek Freak Massacre pits fans against a group of chainsaw-wielding maniacs   CREDIT: THORPE PARK


This year will also see the return of fan favourites Creek Freak Massacre, which pits visitors against a group of 'chainsaw-wielding maniacs', and Platform 15: End of the Line.

Making its final Fright Night appearance, Platform 15: End of the Line brings visitors face to face with the lost souls from the Sleeper Express tragedy as they make their way down the abandoned train tracks.

In addition to the horror mazes, Fright Nights 2021 has welcomed several new shows including the brand new Legacy - A Fire & Light Display. Inspired by Fright Nights gone by, Legacy features ferocious fire effects set to a terrifying throwback soundtrack, taking audiences on a nostalgic and terrifying journey through the past.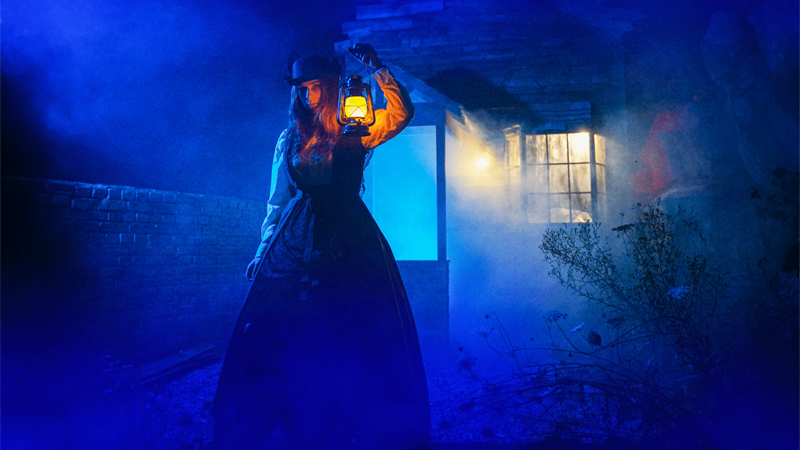 Platform 15 will make its final Fright Nights appearance this year   CREDIT: THORPE PARK


Birthday Bash is another new offering that invites guests to the birthday celebrations of twins Hattie and Hugo, but guests must keep their wits about them as these terrifying twins have a murderous streak.

Also on offer are several scare zones, including The Crows of Mawkin Meadow; where visitors are invited to explore the cursed village of Mawkin Meadow and discover the mystery of the infamous crows, The Swarm: Invasion; which immerses guests in a dystopian wasteland and LycanThorpe vs Amity High; which takes guest inside the bitter rivalry of two feuding high schools.

Guests will also be able to experience the park's 'horrifying' roller coasters, such as Saw, The Swarm and Stealth, in the dark.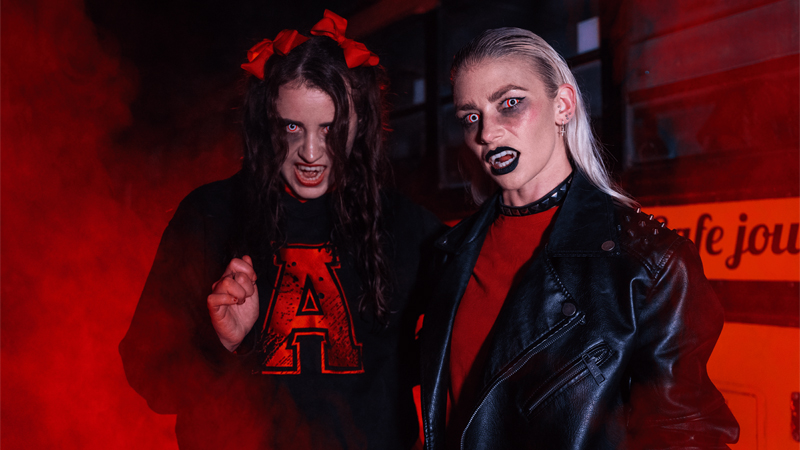 Love Bites takes guests inside the bitter rivalry between two feuding high schools   CREDIT: THORPE PARK


"For two terrifying decades, Fright Nights has prayed on your darkest fears and nightmares, spewing horrific creatures from their cruel domain to take over the resort, and this year is no different - fear is lurking around every corner," said a spokesperson from Thorpe Park.

Scare mazes require an additional paid ticket and are not included in the cost of the admission ticket.