news

Stephen Hawking's entire office set to go on display at London Science Museum

The contents of Professor Stephen Hawking's office – including his personal reference library, wheelchairs, communications equipment, medals, memorabilia and even the office furniture – is set to join the Science Museum Group's collection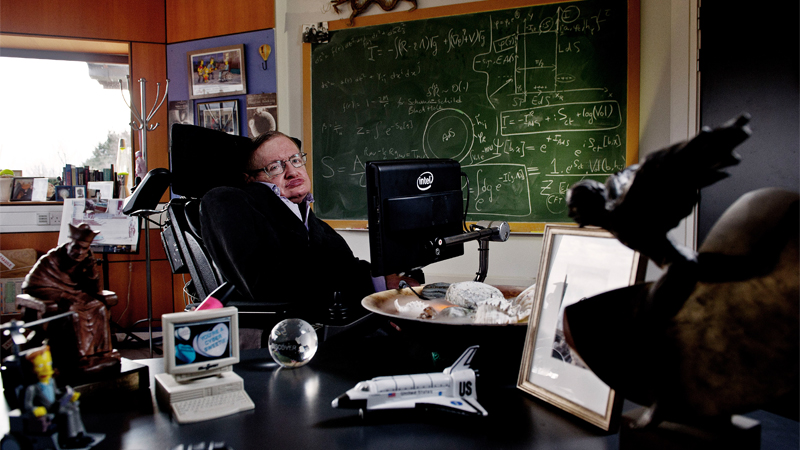 The treasure trove of artefacts will go on display from 2022
Credit: SMG/Sarah Lee
The contents of the late Stephen Hawking's Cambridge office are set to go on display at the London Science Museum, following a £4.2m (US$5.85m, €4.91m) deal to offset inheritance tax with gifts of equivalent value to the nation.

Hawking, who died in March 2018 aged 76 after living with motor neurone disease for more than 50 years, spent his entire life exploring the mysteries of the universe, gaining global recognition for his ideas surrounding theoretical physics.

Following an "Acceptance in Lieu" agreement, Cambridge University Library will be gifted the British scientist's archive papers, while the Science Museum Group will receive objects including his wheelchairs, speech synthesisers, blackboards and personal memorabilia.

The items will go on display as part of a special exhibition at the Science Museum in early 2022, with future plans seeing the artefacts housed inside an exact replica of Hawking's office.

In addition to the objects going on display, following work to photograph and catalogue the collection, it will also be added to the Science Museum Group's online archive for public viewing at any time.

"It was really, really important to him during his lifetime that science be opened up to the widest possible number of people, and sort of be democratised and not be the preserve of the elite few," said Hawking's son Tim.

"So I think this body of work will help - hopefully inspire - the next generation to come."




© Kazoo 5 Limited 2021