news

Stand-alone Peppa Pig theme park coming to Legoland Florida in 2022

Rejoice preschoolers and parents - a Peppa Pig theme park is making its way to Florida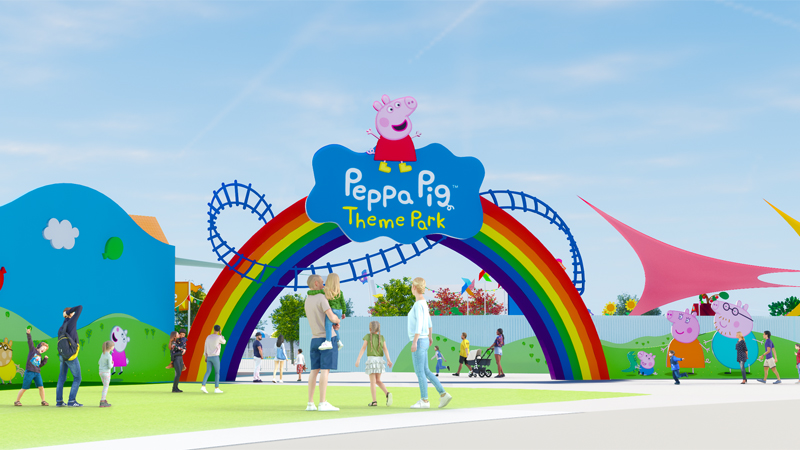 Peppa Pig is making her way to the Legoland Florida Resort
Credit: Merlin Entertainments
Merlin has announced plans to open the world's first stand-alone Peppa Pig theme park, with the attraction coming to the Legoland Florida Resort in 2022.

Designed specifically for young children, Peppa Pig Theme Park will feature multiple rides, interactive attractions, themed playscapes and water play areas. The park will also feature live daily shows featuring Peppa Pig characters, with the spectacles placed on "instantly recognisable locations" from the popular IP.

Merlin has secured a multi-territory licencing agreement with Hasbro over the use of the Peppa Pig brand, with the operator holding rights to build and operate attractions targeted at the pre-school market.

Merlin has not yet announced the details of featured attractions, which will be revealed during the summer. The park will open in 2022 in Winter Haven, Florida. Visitors will be able to buy tickets as a separately-gated purchase, or as a multi-park ticket to include admission to the Legoland theme park and the Legoland waterpark.

The announcement follows the successful launches of four Peppa Pig World of Play indoor attractions in China and North America, as well as two Peppa Pig lands operating under the Merlin banner at Gardaland in Italy and Heide Park in Germany. There is an existing Peppa Pig attraction not under the Merlin banner, with Peppa Pig World at Paultons Park in the UK opening in April 2011.

"We have already had great success with our immersive Peppa Pig World of Play attractions both here in the US and in Asia," said Mark Fisher, group chief development officer for Merlin Entertainments.

"Working with our partners at Hasbro, we're excited to be taking the next step in creating this fully immersive theme park, which will bring to life even more of the sights, sounds and experiences that family audiences know and love so much from Peppa's world.

It's guaranteed to be a truly memorable day out for families and something to really look forward to visiting."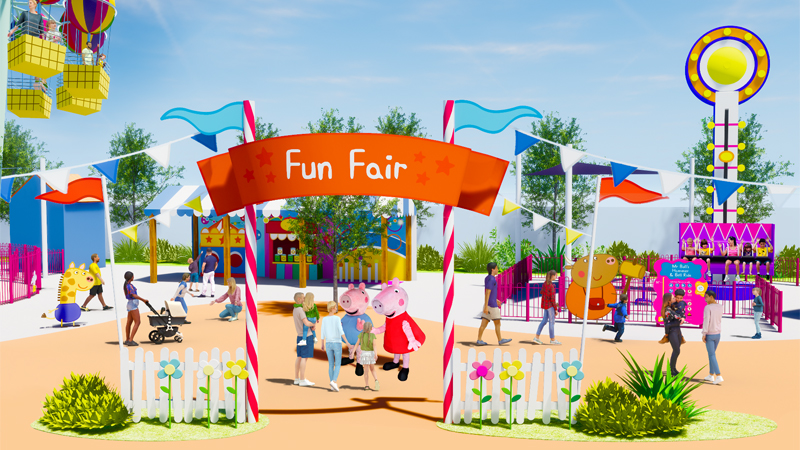 Merlin has an exclusive multi-territory licencing agreement with Hasbro to build and operate the Peppa Pig attractions - Credit: Merlin Entertainments




© Kazoo 5 Limited 2021