news

Six Flags soars after smashing Q2 earnings estimates

Following a rollercoaster year, Six Flags is certainly on a high after more than doubling its expected EBITDA for Q2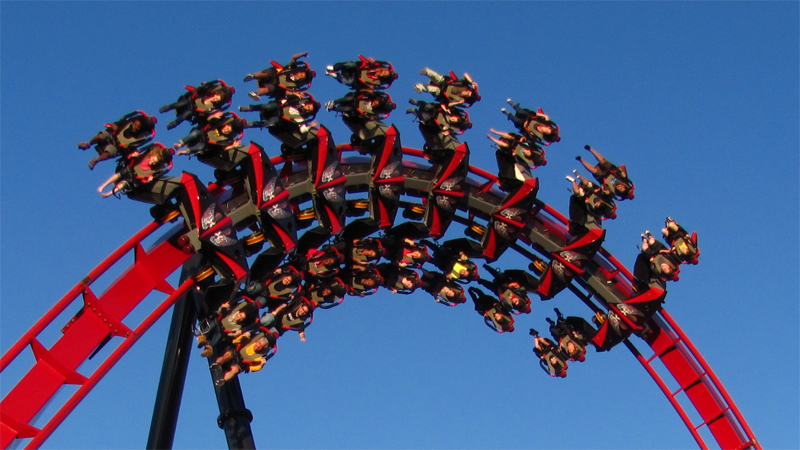 While Six Flags numbers are down due to the effects of COVID-19, some numbers more than double those predicted by analysts
Credit: Flickr.com/Jeremy Thompson
Six Flags stocks have soared after the company significantly outperformed its Q2 estimates, with adjusted earnings at more than double the expected amount.

Total revenue for the company was down 17% compared to pre-pandemic levels in 2019, with guest attendance dropping by 2 million people from 10.5 million to 8.5 million.

Adjusted earnings for the company were US$170m (€144.1m, £122.6m), a decrease of US$9m (€7.6m, £6.5m) compared to second quarter 2019 but a huge leap from predicted totals, which were just US$63.9m (€54.2m, £46.1m). Revenue was US$460m (€389.9m, £331.6m).

The results are very positive not only for Six Flags but as an indicator for the entire US theme park industry, which has shown significant signs of recovery following a year dominated by COVID-related closures.

"Our results this quarter are due to the dedication of our team members, who really pulled together to safely reopen our parks," said Mike Spanos, president and CEO of Six Flags.

"While the operating environment continues to be challenging, we're encouraged by the initial progress on our transformation plan, which contributed to our improving revenue and guest spending per capita trends. Our goal is to delight both our guests and our shareholders by providing classic Six Flags thrills, enhanced with modern technology, while keeping a careful eye on costs."

As of May 29, Six Flags had opened all its parks, and, as of June 15, all of its US parks are no-longer subjected to mandatory capacity restrictions. Some rules still apply however for its park in Montreal, Canada and its two parks in Mexico.




© Kazoo 5 Limited 2022