Portugal's Aquashow Park has welcomed a new addition to the Algarve attraction - the first five-person water coaster ride to come to Europe.

Created by ProSlide, the MammothBlast water propulsion water coaster made its debut earlier this month and is the park's largest waterslide.

Seated in a face-to-face position, up to five riders are propelled with ProSlide's Blast technology through the ride course. As they approach one of the two FlyingSaucer accelerating turns, they look down the fall line to the exit, dropping and diving through the turn, mirroring the sensation and speed of a great giant slalom ski turn.

"Rolling this amazing new ProSlide Water Coaster out in 2021, it has already become one of the most sought-after water rides in the world," said Aaron Wilson, ProSlide's vice president of business development for Europe and Latin America. "Having it at Aquashow Park continues to position them as a European waterpark leader."

Aquashow Park is Portugal's largest waterpark and also offers more than 20 rides, slides and shows, as well as a 148-room, four-star hotel. The park is also developing a new indoor waterpark. Aquashow finally reopened on June 5 following a year-long closure thanks to the effects of COVID-19.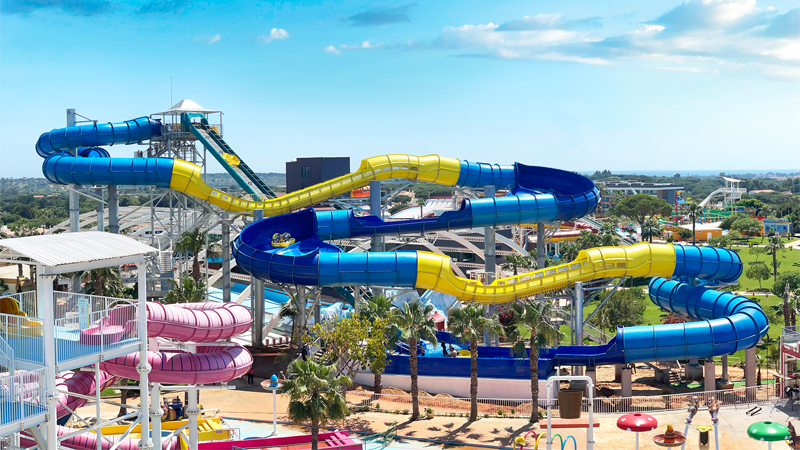 The water coaster ride made its debut at Aquashow earlier this month   CREDIT: PROSLIDE