The Gruffalo is set to get a brand-new attraction in Blackpool, UK, with Merlin Entertainments announcing plans for a new multi-million-pound development based on the popular children's IP.

Inspired by Julia Donaldson and Axel Scheffler's best-selling picture books, the family-friendly attraction, called The Gruffalo and Friends Clubhouse, will open on the Blackpool promenade in May.

Located next to the Merlin–operated Sea Life Blackpool the attraction will bring together characters and stories from IPs such as The Gruffalo, The Gruffalo's Child, The Snail and the Whale and Room on the Broom.

Described as a 'magical 3D world', the attraction is aimed at children aged under 10, with designated areas for the under-threes. It consists of several play zones, each inspired by a different story, incorporating elements such as the Deep Dark Wood from The Gruffalo and Princess Pearl's Castle from Zog.

The attraction was developed in partnership with Magic Light Pictures and Blackpool Council, and is the result of a £2.3m (US$2.8m, €2.6m) investment.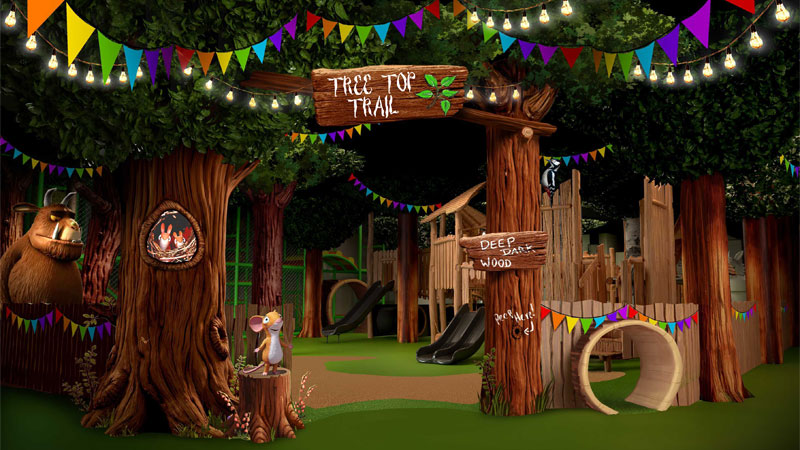 The new attraction comes as the result of a £2.3m investment   CREDIT: MERLIN ENTERTAINMENTS


In addition to Sea Life Blackpool, the Gruffalo attraction joins an existing portfolio of Merlin attractions on the Blackpool seafront, including the iconic Blackpool Tower and Peter Rabbit: Explore and Play.

"This significant investment further supports Merlin's strategic growth plans, bringing further jobs and economic benefit to the local community and wider region," said Kate Shane, regional director of Merlin Entertainments.

"This latest partnership with a globally recognised brand will provide compelling new reasons for visitors to come to Blackpool.

"The Gruffalo and other characters from the world of Julia Donaldson and Axel Scheffler will be amongst brilliant company alongside our already strong cluster of family attractions on the resort, delivered with Merlin's world-class guest experience."

Blackpool councillor Lynn Williams added that the attraction is ideally suited to the town, which is targeting a family audience for its tourism growth strategy.

"Blackpool already has the biggest portfolio of branded attractions outside London and the addition of this world-class family attraction will strengthen that position," said Williams.

"We're delighted to be working in partnership with Merlin to deliver something that will truly resonate with that audience, as well as providing new jobs for local people and economic growth."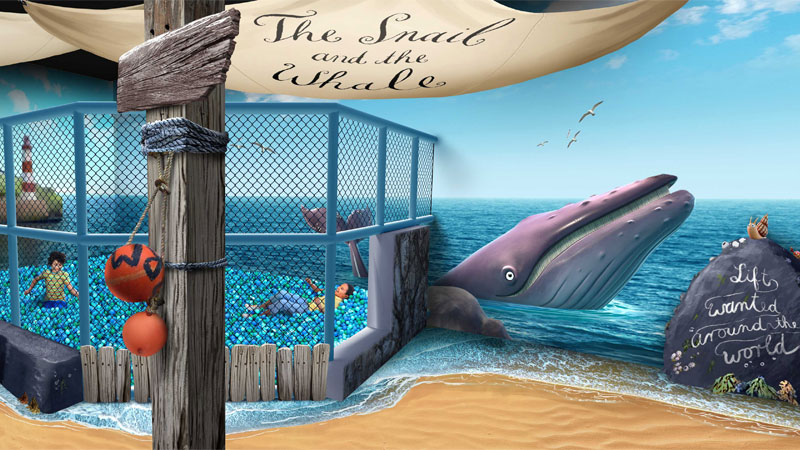 The attraction will consist of several play zones themed around the beloved IP   CREDIT: MERLIN ENTERTAINMENTS
---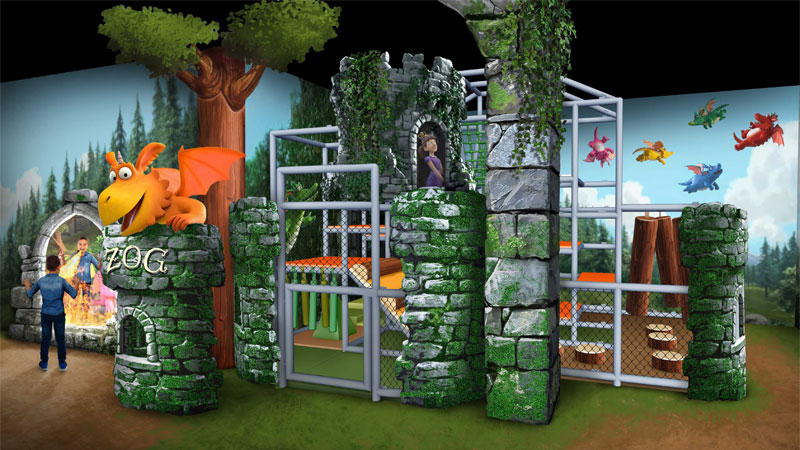 The attraction will join Merlin's existing portfolio of attractions on the famous UK seafront   CREDIT: MERLIN ENTERTAINMENTS