In depth

Land, sea and everywhere in between: WhiteWater's global openings for 2022

It's a busy year for WhiteWater, which has more than 70 waterpark projects across the world opening in 2022. We've rounded these projects up so you can keep track of everything happening this year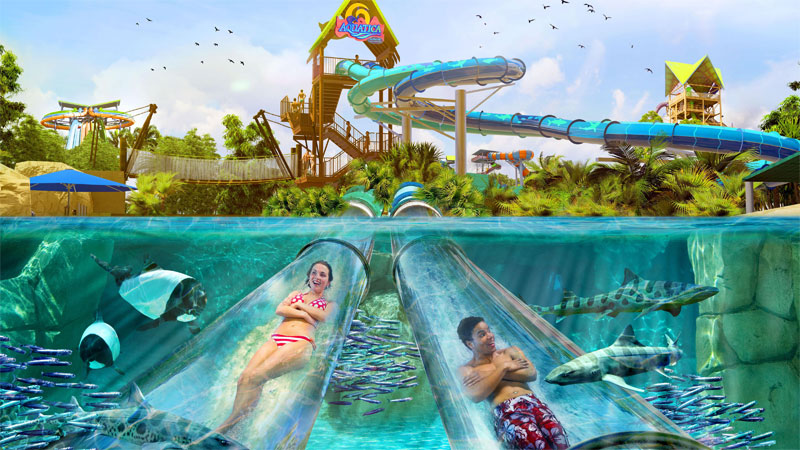 Aquatica opened its new "Reef Plunge" slide earlier this year
Credit: SeaWorld Aquatica
With the summer season rapidly approaching and 2022 promising to be a celebration of comebacks, we've taken a look at one of the world's leading waterpark suppliers in WhiteWater to see what projects are set to launch globally in the coming months.

Covering projects all over the world, both on land and at sea, WhiteWater is undoubtedly having a landmark year, with more than 70 different projects slated to open as the global attractions industry starts to show growth and recovery from the effects of the global pandemic.

"With the attractions industry looking to be back on track from the disruptions of the past two years, WhiteWater is very fortunate to be able to forge ahead with projects that break records, make headlines, and create enjoyment for markets all over the world," said WhiteWater's president, Paul Chutter.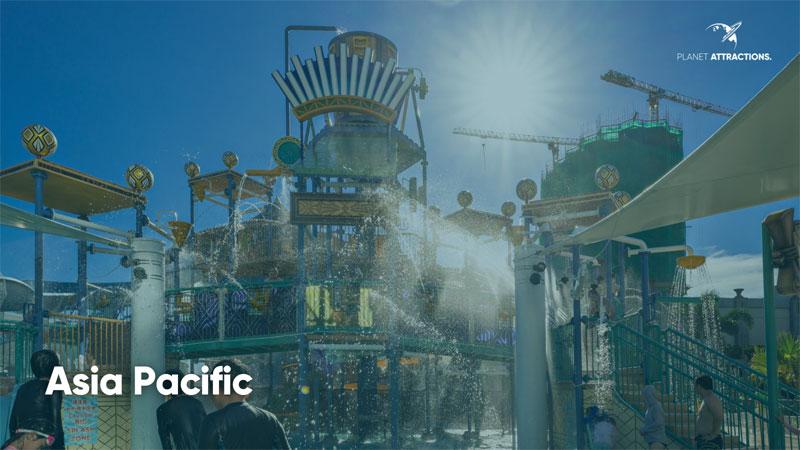 WhiteWater AquaPlay 1750 at Studio City Macau


In China, OCT Hunan is making waves with the launch of Hengyang Maya Playa Water Park this summer.

Becoming the eleventh OCT park to feature WhiteWater products, the company will be supplying 12 new attractions, including a water coaster, kids' slides and an AquaPlay 1050.

Meanwhile, in Shanghai, SnowStar Waterpark will open as part of a larger entertainment complex, featuring the world's largest indoor ski resort.

For this project, WhiteWater developed the architectural design of the park and manufactured all of the attractions. The complex is expected to draw around three million visitors each year.

After its award-winning outdoor waterpark opened last year, at the end of 2022, Studio City in Macau will open the indoor part of its waterpark. It will be one of the largest indoor water parks in Asia, with WhiteWater supplying all the attractions.

The indoor expansion is part of a US$1.2bn (€1.14bn, £961.9m) second phase development of the wider resort, which is focusing on drawing more families.

Over in Thailand, Andamanda in Phuket opened to fanfare, with attractions all supplied by WhiteWater, including 12 slides, a RainFortress 6, a surf wave pool, and a FlowRider Double. The waterpark was developed at a total cost of US$132.1m (€123.1m, £105.3m) and features five lands themed around Thai mythology.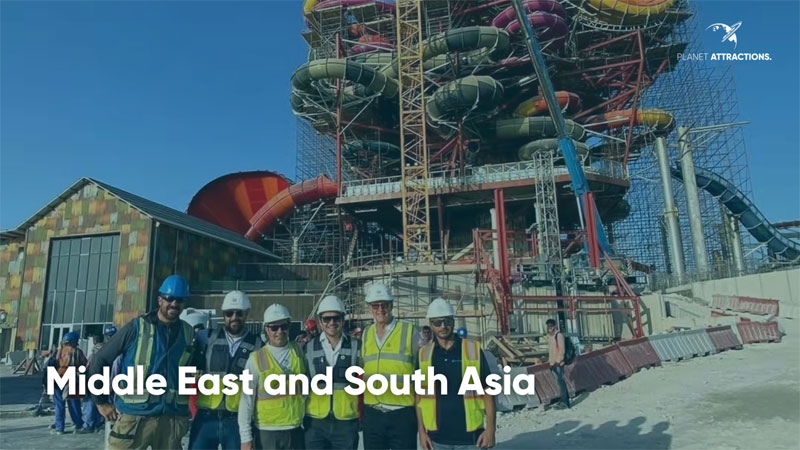 The under-construction Qetaifan Island North waterpark in Qatar


One of the biggest waterpark construction projects in the Middle East is Qetaifan Island North in Qatar.

Inspired by Qatari culture and being built in time for the 2022 FIFA World Cup, the waterpark will act as the island's anchor attraction.

Featuring 36 water slides and set over 281,000sq m (3 million sq ft), the park will break a number of records, including the world's tallest water slide tower at 85m (279ft), and the most slides coming off a single tower - 12.

Also coming to Qatar later this year, Waldorf Astoria Lusail Doha will be adding a new custom AquaPlay and AquaSpray for guests staying at the 461-bedroom five-star hotel. Lusail is also one of the main venues for this year's World Cup.

Over in Egypt, Marassi Waterpark - the biggest waterpark on Egypt's north coast - will impress with not only its water slides but also a FlowRider Double.

In Bangladesh, Splash Works Water Park - the country's first major waterpark - will open with 13 attractions from WhiteWater, covering water slides, aquatic play, and surf.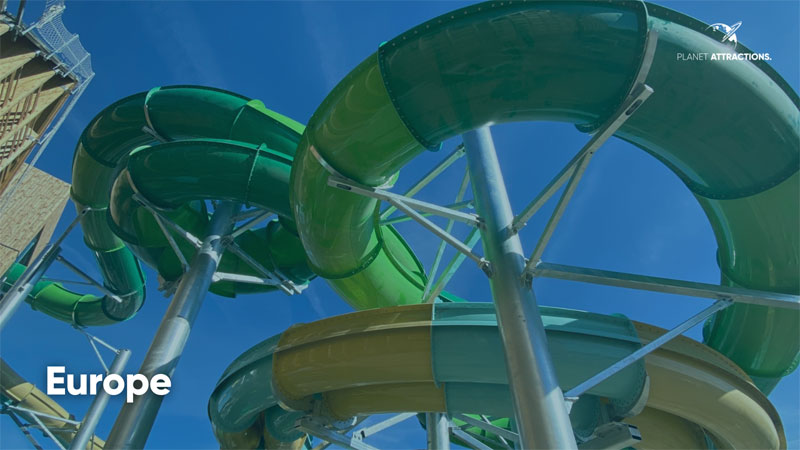 Aqua Mundo at Center Parcs in Domaine Les Landes de Gascogne


In Europe, Center Parcs has just launched its newest addition in Domaine Les Landes de Gascogne in France, for its Aqua Mundo indoor waterpark.

WhiteWater has supplied the attraction's waterslides, including Europe's first Parallel Pursuit and an AquaPlay 750 - all themed to fit the Center Parcs brand of green family leisure.

The wider 85-hectare Center Parcs site was inaugurated on May 19 and is the seventh to open in France. It is the result of a €200m (US$211.3m, £169.5m) investment from the Pierre and Vacances Group. The project represents WhiteWater's second with the Center Parcs brand. The new resort expects to receive around 300,000 visitors each year, with approximately 500,000 overnight stays.

Over in Spain, the municipality of Villanueva de la Cañada has welcomed a WhiteWater mat racer slide at the Aquopolis waterpark.

In Great Yarmouth, UK, a new £26m (US$32.4m, €60.7m) seafront leisure development known as the Marina Centre will form the "jewel in the crown" of Great Yarmouth's Golden Mile.

Set for its soft opening at the beginning of August before officially launching in September, the new attraction features water slides and AquaForms 200 - WhiteWater's modular water play structure system.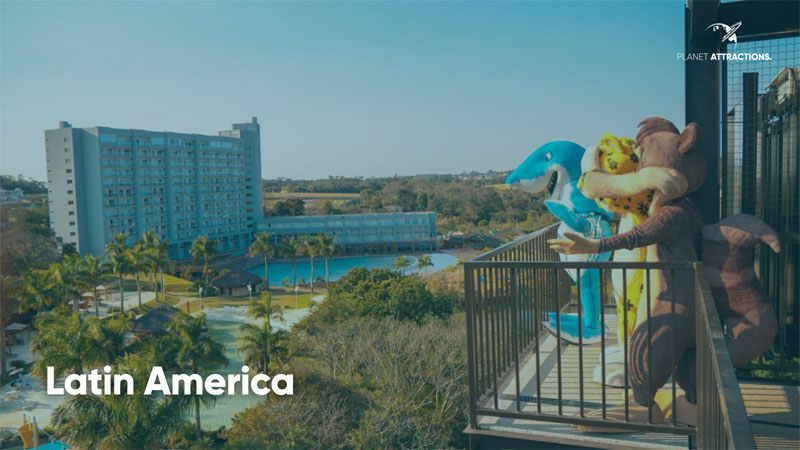 Mabu Thermas Grand Resort is adding a RainFortress 3 to its waterpark offering


A number of hotels in the Latin America region are using waterpark operations to attract additional guests.

In January, Hotel Lagomar El Penon Compensar in Colombia opened a number of new water slides from WhiteWater.

Similarly, Residence Inn San Juan Isla Verde in Puerto Rico officially opened its doors earlier this month, with the US$60m (€56.8m, £48m) 231-room offering from Marriott including a WhiteWater-equipped water play zone.

Finally, Mabu Thermas Grand Resort - one of Brazil's most popular resort destinations - will be adding a RainFortress 3 interactive water play structure to its waterpark, adding to its already thriving operation.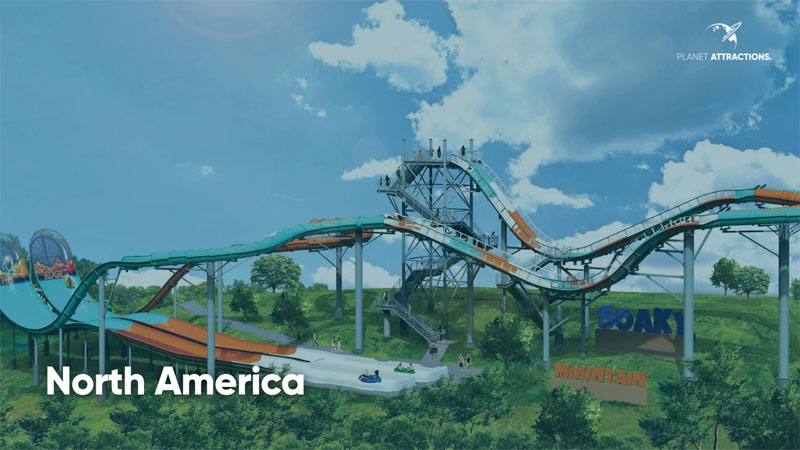 Blasterango Battle coming to Tennessee's Soaky Mountain Waterpark


Moving to the North America region, Mt. Olympus Water and Theme Park in Wisconsin Dells, Wisconsin, is set to welcome the first SlideWheel in the Western hemisphere.

The rotating water slide, called Medusa's Slidewheel, is part of the park's new indoor complex. Set on a horizontal axis like a Ferris wheel, riders oscillate back and forth as it rotates, with each corner of the star shape representing a "drop".

Down at the Soaky Mountain Waterpark in Sevierville, Tennessee, a one-of-a-kind duelling ride will make its world debut - Blasterango Battle - an experience where riders compete side by side on WhiteWater's Master Blasters, finishing with special Boomerango walls designed to make them feel like they are going over "The Edge".

In Florida, Orlando World Center Marriott has added an outdoor oasis with a water slide tower launching three thrilling inner tube rides.

Also in Orlando, SeaWorld's Aquatica opened the new "Reef Plunge" earlier in the year.

Featuring translucent AquaTubes, riders slide through 330ft of fibreglass, seeing real sea animals, including Commerson's dolphins, leopard sharks, sardines and a variety of other cold-water fish, as they finish their descent. The ride opened in March and is an update on the former Dolphin Plunge attraction at the waterpark.

Staying in Florida, Island H2O Water Park in Kissimmee introduced an all-digital season pass solution - a first for the industry, which was launched by WhiteWater's software arm, Vantage, to automate the process as well as save time and staffing needs.

Across the US, three Palace Entertainment parks - Raging Waters Los Angeles in California, Sandcastle Waterpark in Pennsylvania, and Wet'n'Wild Emerald Pointe in North Carolina - are promoting "Bombs Away," a high-thrill body slide with AquaDrop and Flatline Loop.

Similarly, Wild Water Adventures in California will have its own version of Bombs Away, called "Green Mamba", which was named following a fan contest. The slide opens to the public on May 28th.

Staying in California, following a ten-year absence, Wild Rivers is set to reopen in Orange County, with plans to establish itself as the "premier waterpark destination in Southern California".

The new waterpark has sourced all of its water attractions - seven complexes in total - from WhiteWater. It will feature more than 20 rides and attractions, including high-speed body slides, family raft rides and a RainFortress 4 multi-level interactive water play structure.

Meanwhile, Legoland New York will include WhiteWater's AquaPlay 1050 with a number of AquaSplash Toys in its water playground - a new addition for the 2022 season.

Located between Lego City and Lego Pirates, Lego City Water Playground is set to be a top attraction at the park during the summer months.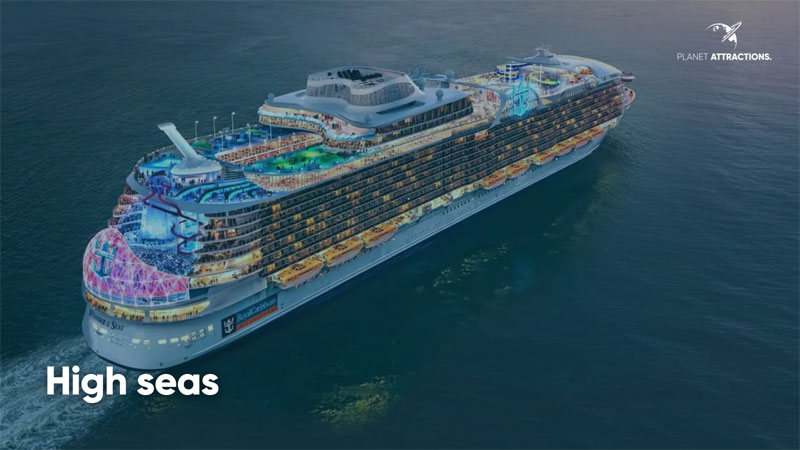 Wonder of the Seas features a FlowRider



Moving right off the land and into the oceans, Royal Caribbean's Wonder of the Seas - the largest cruise liner in the world - set sail on her maiden voyage in March this year. Capable of hosting up to 6,988 passengers as well as 2,300 crew members, the ship comes complete with WhiteWater's popular FlowRider artificial surf attraction.

Later in 2022, the Carnival Celebration will set sail as the largest ship in the operator's fleet. With a capacity of 5,282 passengers and 2,000 crew members, the mammoth vessel will entertain visitors with three WhiteWater water slides and its AquaPlay 250 play structure.

WhiteWater is the world's largest supplier of water attractions. With a focus on clients' overall business success, WhiteWater offers a full range of products and services that includes water slides, aquatic play, water rides, artificial surf, architectural design, venue management software, and after-sales. Click here for more information.
Waterparks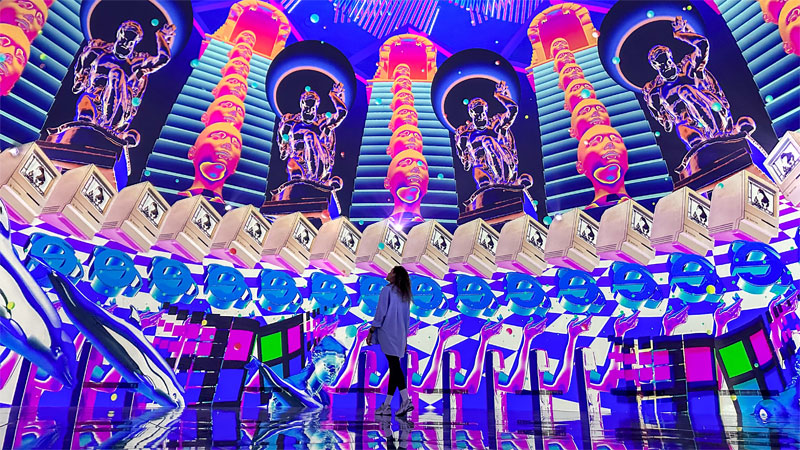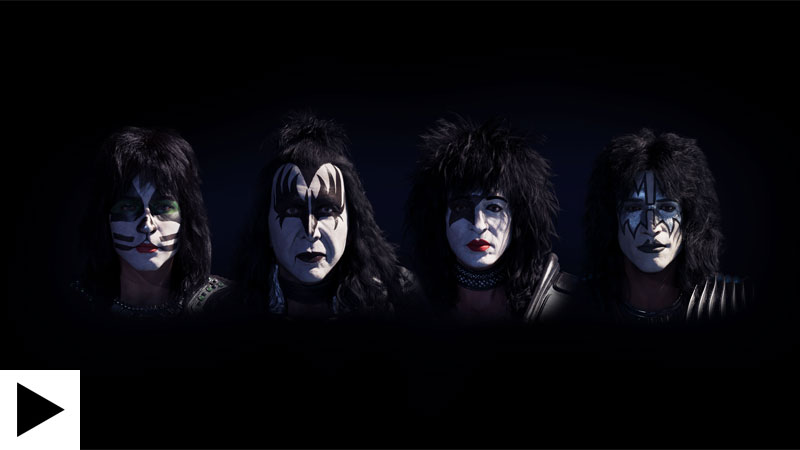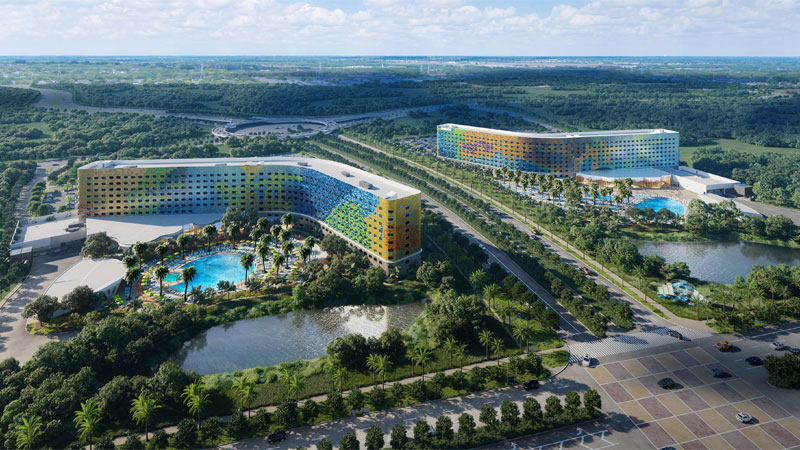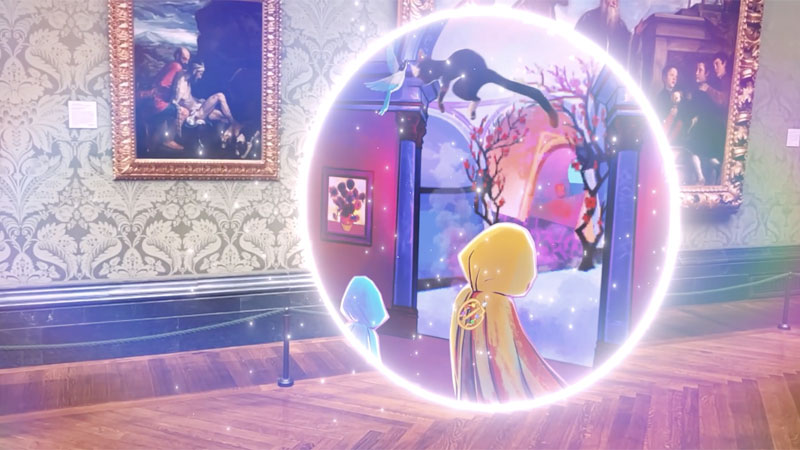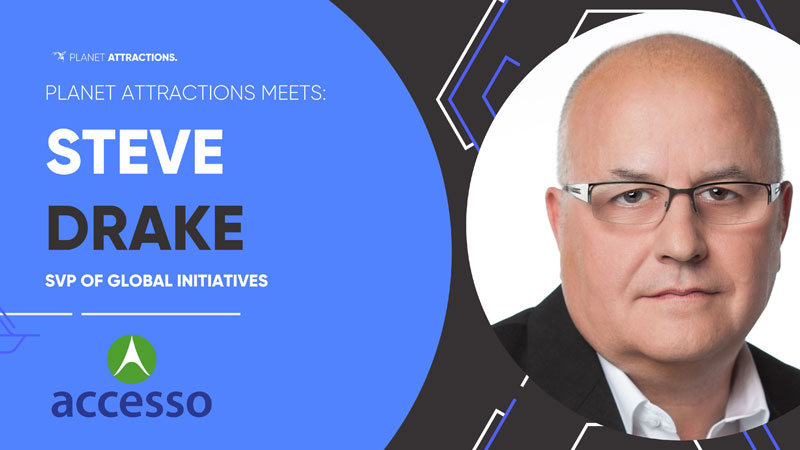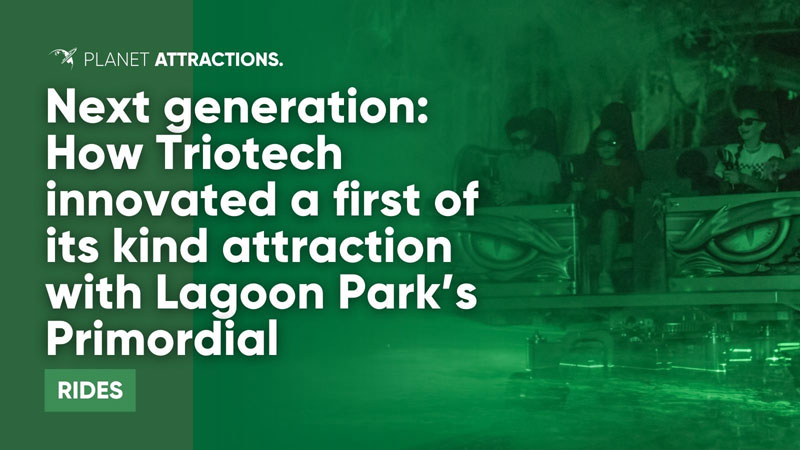 Next generation: How Triotech innovated a first of its kind attraction with Lagoon Park's Primordial