news

From The Community: The Bizzare Garfield dark ride, Alton Towers as an F1 track and how Disneyland is responsible for the creation of Doritos

It's back! Rounding up all the biggest news from fans and influencers, here is your latest edition of From the Community from Planet Attractions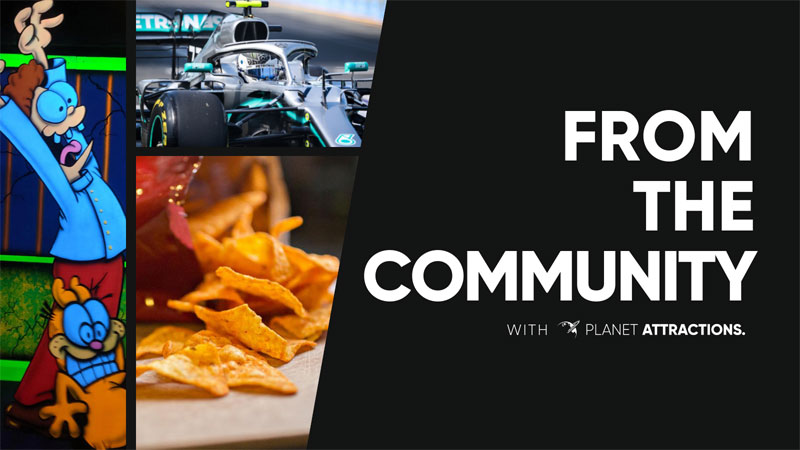 Welcome back to From The Community, your round-up of all the latest goings-on from influencers, podcasters, YouTubers and everything in between in the world of visitor attractions.

In this week's edition of From The Community, we take a look at one of Garfield's first forays into the world of attractions, reimagine Alton Towers as a race track and find out how Disneyland is responsible for the creation of Doritos.

Starting with a lasagne-loving cat and an ill-fated dark ride, Defunctland has explored the history of Kennywood's Old Mill and the infamous Garfield overlay, Garfield's Nightmare.

Alton Towers Resort - home to some of the UK's best rides and rollercoasters - has been reimagined by DigitalDan as a Formula 1 racing track. So could F1 Alton Towers be added to the annual Formula 1 calendar? Probably not but it's a fun video all the same.

The latest video from Arch Nemesis is the result of a coin toss, which sees him travel to Plopsaland in Belgium to explore both the theme park and the Plopsaqua waterpark.

ScrewyLoops is back with a new video ranking every PortAventura World ride (including Ferrari Land) from worst to best.

Meanwhile, Parkineer travelled to Disney World's Epcot to offer a full tour of Guardians of the Galaxy: Cosmic Rewind, including a full POV ride experience and a look around the gift shop.

A new blog from Cupcakes and Coasters has ranked every thrill coaster in Florida, with VelociCoaster at Islands of Adventure coming out on top.

ParkSpill recently took a trip over to Europe, with Sean and Jo visiting Germany's Hansa Park to ride Der Schwur des Kärnan (a Gerstlauer, Hyper Coaster) and Flucht von Novgorod (a Gerstlauer, Launched Euro-fighter).

While on a US excursion, Pleasure Beach Experience took a trip to Valleyfair in Shakopee, Minnesota, trying out the park's eight rollercoasters, including the GCI wooden rollercoaster Renegade.

It's another list, this time from Coasters on the Coast, who has ranked every Gerstlauer Rollercoaster in the UK.

For a different look at Busch Gardens Williamsburg's Pantheon, Coasterforce has shared a POV of the attraction, with the camera balanced to stay on the horizon for the entire ride experience. This new-for-2022 custom Intamin LSM launch coaster features four launches, five airtime hills, and a 95° beyond vertical drop.

Another British vlogger on the European continent, TheJackSilkstone recently took a trip to Walibi Holland, one of the Netherlands' most popular theme parks.

Did you ever get a chance to visit Orlando's Holy Land Experience? Well Expedition Theme Park has taken a look back at the attraction, which closed its doors in March 2020.

Over to Ripley's Believe it or Not in Orlando and Super Enthused pays a visit to the attraction for an updated tour featuring new exhibits, changes, and some old favourites.

With the news coming this week that California's Great America is closing, Coaster Studios has taken a deep dive, looking at potential outcomes and possibilities based on the decision to sell by Cedar Fair.

And finally, Thisismaxkennedy has offered a history lesson as to how Disneyland is responsible for the creation of the Dorito.
Visitor attractions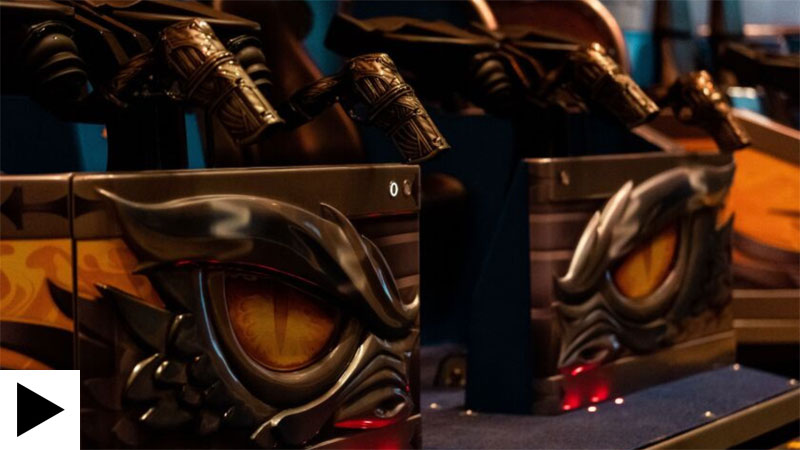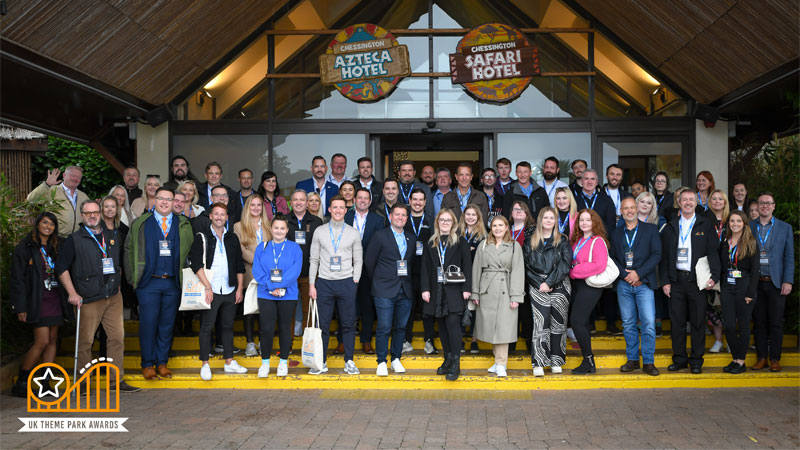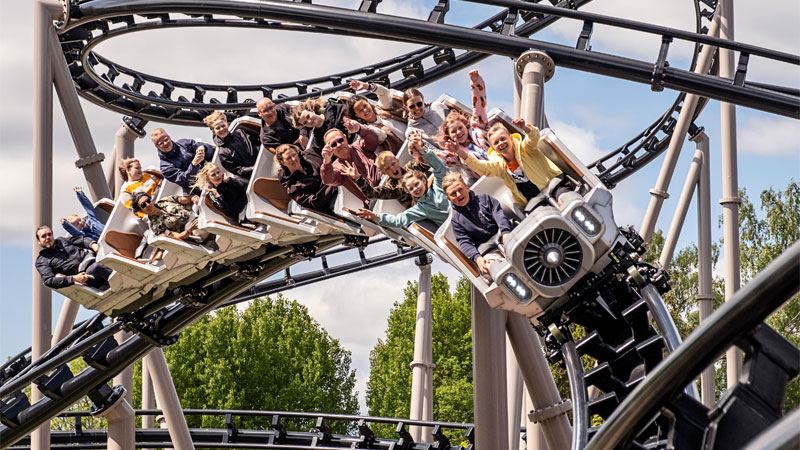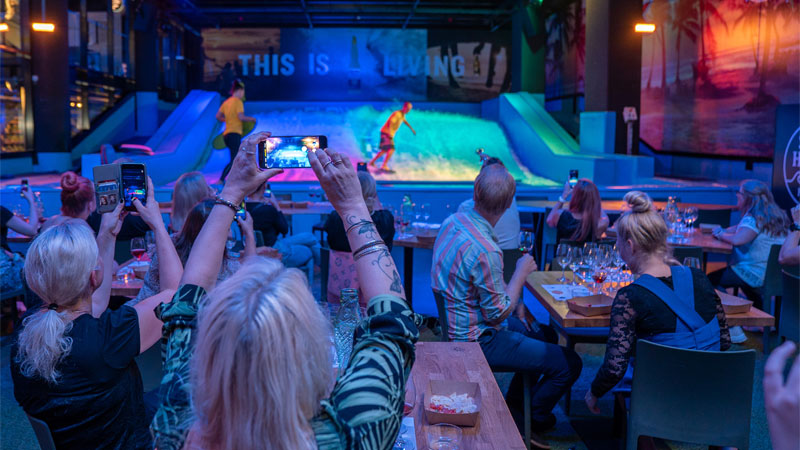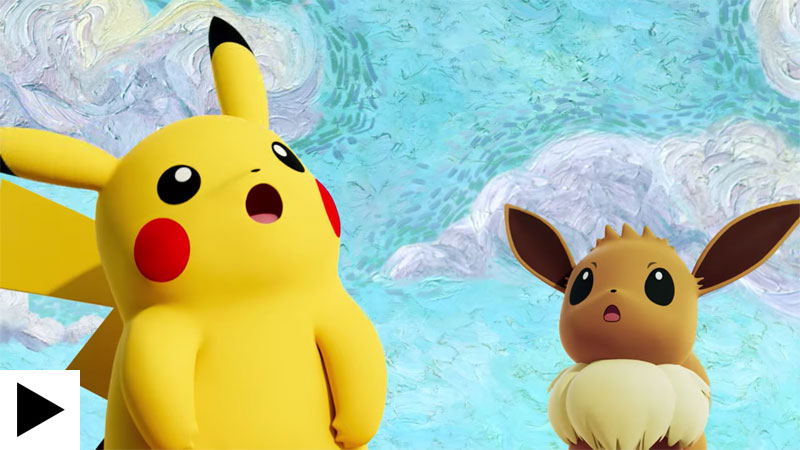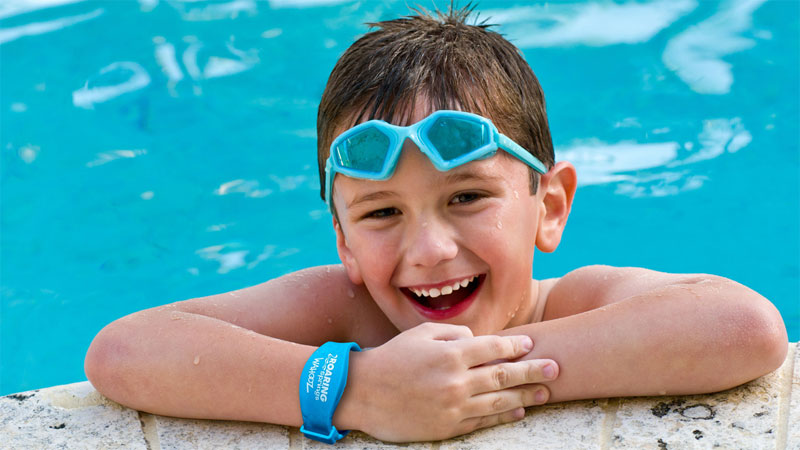 Solving the puzzle: Connect&GO's Anthony Palermo on how technology is rapidly changing attractions management