In depth

Fourteen of 2023's most anticipated museum openings

After a difficult few years the museum sector is showing promising signs of recovery with several exciting projects set to open this year. Here are 14 of 2023's most anticipated museum openings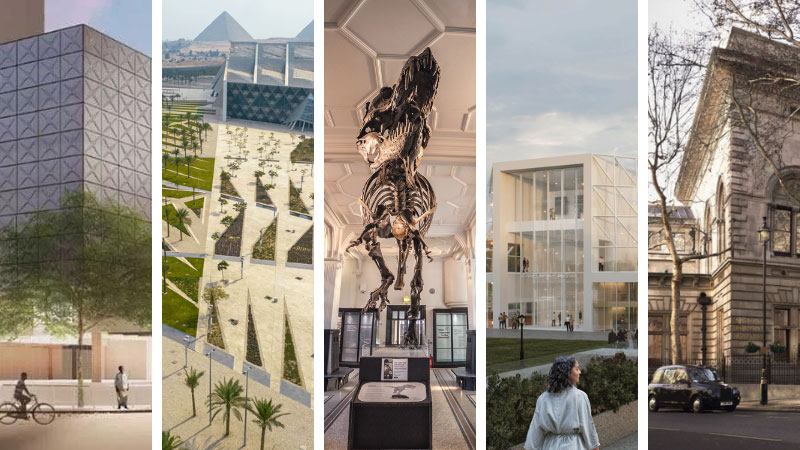 There are a number of major museum openings set for 2023
As the new year gets underway the possibilities of the next 12 months are looming large. This is particularly true for the museum sector, which, after a difficult few years, is showing promising signs of recovery with several exciting projects set to open in 2023.

Covering the globe from Manchester to ancient Egypt, here are some of the world's most anticipated museum openings over the next 365 days.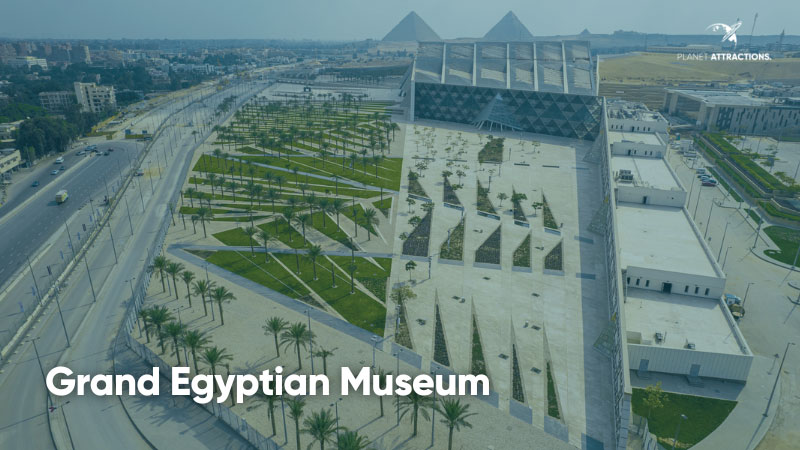 One of the world's most anticipated museums will finally open this year after a more than 20-year development process.

The Grand Egyptian Museum (GEM) in Cairo, Egypt, has experienced frequent delays since its first foundation stone was laid in February 2002. It seems, however, that its opening is imminent with contractors describing the project as "99% finished" in October 2022.

Designed by Dublin-based architecture firm Heneghan Peng Architects, the £718m (US$877m, €810m) museum will be housed inside a 480,000sq m (5.2 million sq ft) complex offering spectacular views of the pyramids.

It will be the world's largest museum dedicated to a single civilisation and will be home to the world's most comprehensive collection of ancient Egyptian artefacts, with more than 100,000 objects, including the fourth shrine of King Tutankhamun.

GEM's director, Tarek Tawfik has said the development will be "the museum of the 21st century," with all means of modern technology taken into consideration in order to create an "unforgettable experience for the visitor" and to best protect the artefacts.

Once open GEM is expected to attract five million people a year.


---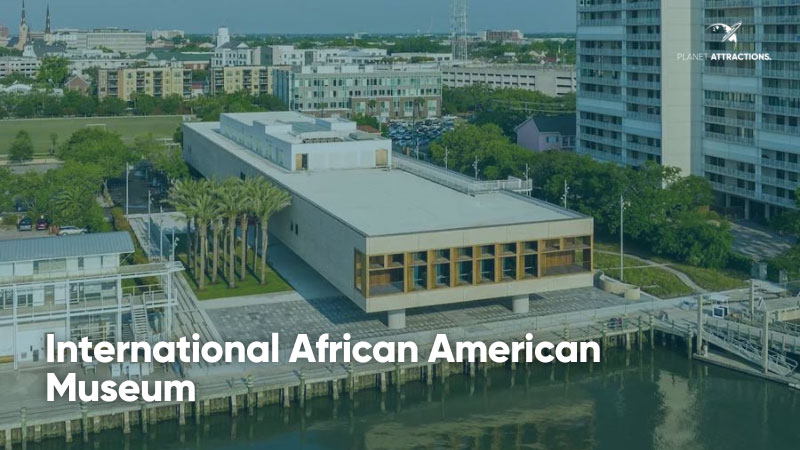 The International African American Museum will open in Charleston, South Carolina, US, at some point in 2023.

The highly-anticipated museum has been in development for three years and has been designed by the late US architect Henry Cobb.

Spread across 150,000sq ft (13,935sq m), the museum will explore the socio-economic and cultural impact of slavery. The building will be set on several 13ft (4m) pillars above a memorial garden, created by landscape designer Walter Hood.

The museum is located across from Gadsden Wharf – one of the largest former slave ports in the US, with more than 100,000 enslaved Africans passing through the dock at the height of the International Slave Trade.


---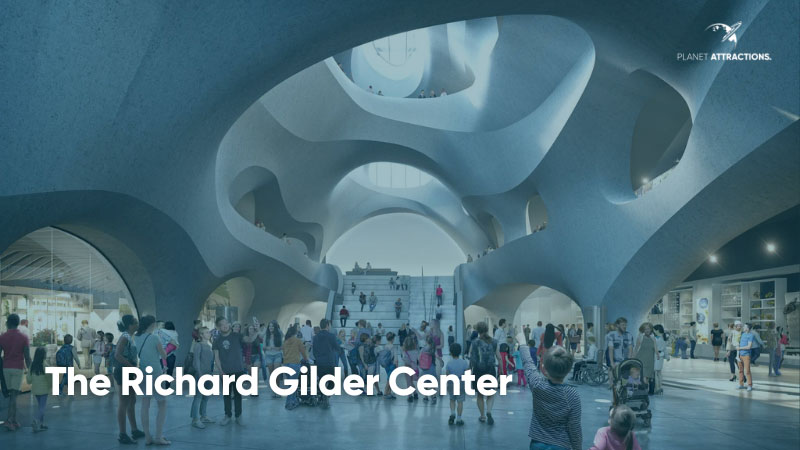 The Richard Gilder Center for Science, Education and Innovation will finally open at the American Museum of Natural History in New York, US, in late 2023.

The highly-anticipated centre is the result of a US$431m (€398m, £346m) investment and has been designed by Studio Gang Architects, with exhibition design by Ralph Applebaum Associates and landscape design by Reed Hilderbrand.

Dedicated to science and education, the centre will feature a 5,000sq ft (465sq m) Insectarium and a 3,000sq ft (290sq m) Butterfly Vivarium that will serve as year-round living exhibits, with both featuring live insects and the museum's collection of specimens.

At its heart is the Collections Core, a 21,000sq ft (2,000sq m) combination exhibition and research space, where visitors will be able to observe scientists at work.

The line up is completed by the Invisible Worlds Theatre, a 9,520sq ft (290sq m) immersive theatre designed by Tamschick Media+Space and BMA Boris Micka Associates, as well as several education spaces including classrooms and learning hubs.

The Richard Gilder Center was first announced in 2014 and has been in development for a number of years. It finally broke ground in 2019, following a series of delays caused by legal action taken against the centre by a local community group.


---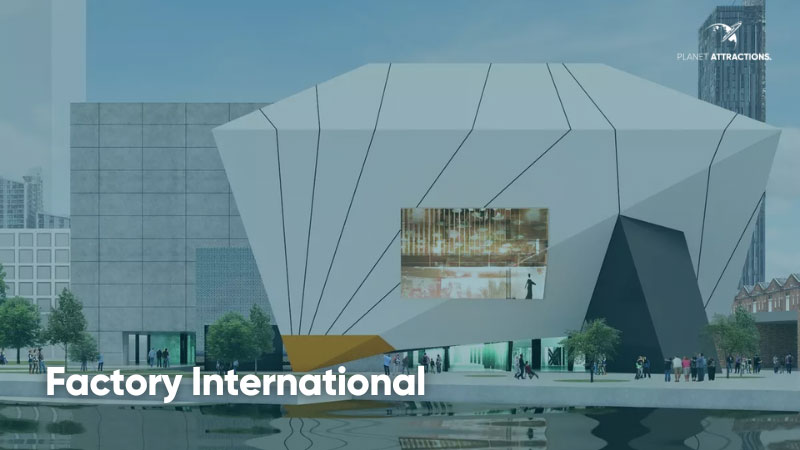 A new contemporary art museum and cultural centre inspired by the 'Madchester' music scene of the 1990s will open in Manchester, UK, in June.

Called Factory International, the museum has been described as a 'global destination for arts, culture and music.' It takes its name from Factory Records, an independent record label that was instrumental to both the Madchester movement and the careers of several acts associated with the scene, including New Order, Happy Mondays and Joy Division. The label, which was founded in the late 1970s by Tony Wilson, also ran the infamous Haçienda nightclub.

Designed by the Office for Metropolitan Architecture (OMA), the museum will be located on the former site of Granada Studios in Manchester city centre.

The attraction will comprise three main spaces: a ground floor, 5,000-capacity warehouse and a 1,600-seat auditorium. It will host art exhibitions and installations, raves and concerts and theatre and opera performances and will also be the permanent home of the bi-annual Manchester International Festival.


---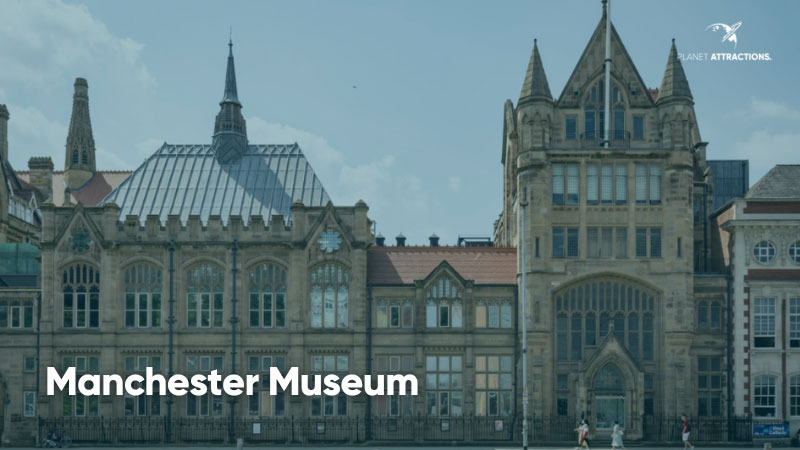 Another cultural addition to Manchester, 2023 will also see the re-opening of the Manchester Museum, which closed in August 2021 to undergo a £15m (US$18.2m, €17m) renovation.

Scheduled to open on February 18, 2023, works included a two-storey extension, as well as the addition of several new galleries, including a new Exhibition Hall, the South Asia Gallery – in partnership with the British Museum, and the Lee Kai Hung Chinese Culture Gallery.

The new museum will also include a new retail space and café and new inclusive facilities including a ramped entrance, quiet room, therapy space, picnic area, prayer space and Changing Places toilets.

The redevelopment has been supported with funding from Arts Council England, The National Lottery Heritage Fund, the University of Manchester and private donations. British architectural practice Purcell provided design services for the project.


---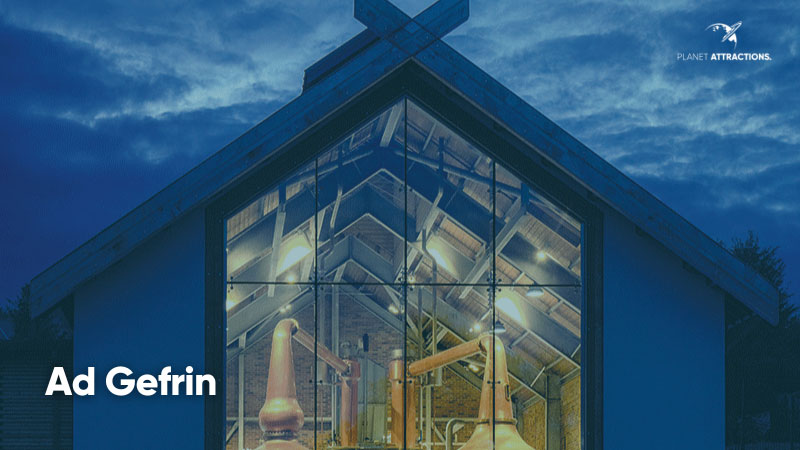 Ad Gefrin Anglo-Saxon Museum and Whisky Distillery has announced it will open to the public on 25 March 2023 in Wooler, Northumberland, UK.

Comprising a £12m (US$14.6m, €13.6m) museum and visitor centre, the experience will tell the story of the royal court of Yeavering – a nearby archaeological site and former Anglo-Saxon summer palace discovered in 1949 – through cutting-edge AV technology and a display of sixth- and seventh-century objects originating from Northumbria.

Loaned to Ad Gefrin from both the British Museum and the Shakespeare Birthplace Trust collection, exhibits include a Castle Eden claw beaker, silver wrist clasp, replica Roman coin pendant, a great square-headed brooch and a shield boss.

The experience will also be home to the Northumbrian English Single Malt Whisky distillery, with guests able to book tours of the facility.


---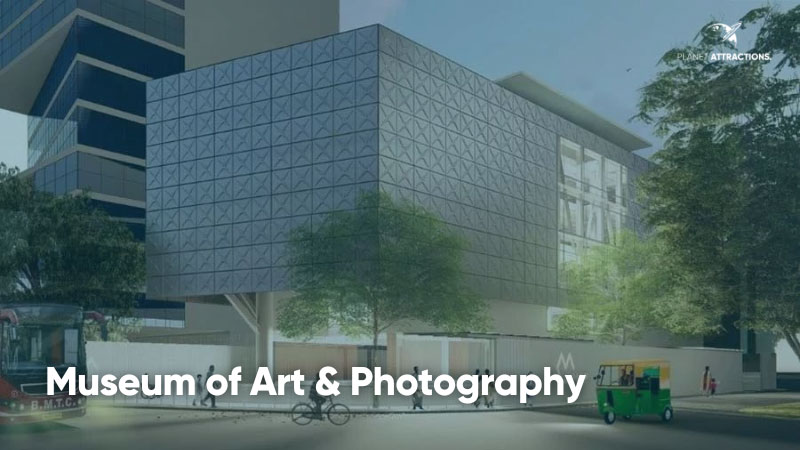 A new museum celebrating Indian art is scheduled to open in Bengaluru, India, in early 2023.

Called the Museum for Art & Photography (MAP), the museum is the brainchild of Indian collector Abhishek Poddar and, once open, will be one of the most significant in the city's museum district.

Designed by local architecture firm Mathew and Ghosh, the museum will feature four galleries across 4,088sq m (44,000sq ft) and will be home to more than 60,000 works donated from the private collections of Podder and Indian businessmen Rahul Sabhnani and Deepak Puri.

Described as a 'digital age museum with a focus on digital storytelling and innovation,' the museum, which began life as a digital encyclopedia of Indian art, will also boast an extensive collective of digital works with projects planned with Accenture and Microsoft.

MAP will open its doors on February 18, 2023.


---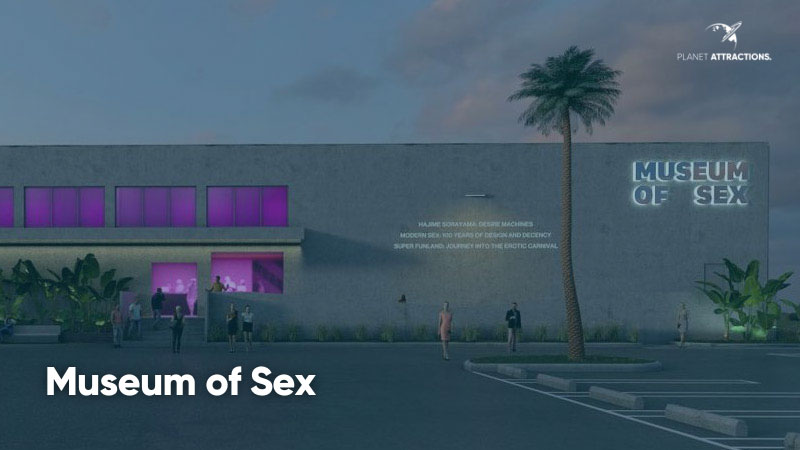 New York's Museum of Sex will open its second location in Miami, Florida, US, in the spring.

The museum, which celebrates the cultural significance of human sexuality, is being designed by Norwegian design firm Snohetta and will be housed inside a 3,000sq m (32,300sq ft) converted warehouse. It will feature three exhibition spaces, a retail area and bar.

Its inaugural programming will include 'Super Funland: Journey into the Erotic Carnival', an interactive experience inspired by the 'decadent carnal origins' of carnival, dating back to the Roman Bacchanal. An extended version of the New York installation, which opened in 2019, the experience will include four new additions: Devil's Teacup; Attack of the 50' Woman; the SizeMologist and Merlandia, a 40ft (12.2m) mermaid tank and performance space.


---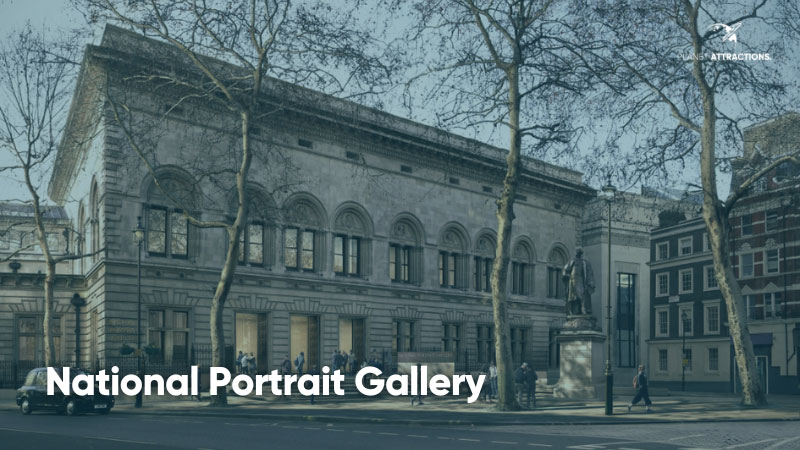 London's National Portrait Gallery (NPG) will reopen in June 2023 after a three-year closure.

The institution closed its doors in 2020 to undergo a £35.5m (US$43m, €40.2m) renovation, which is the most extensive in the gallery's 126-year history.

Dubbed 'Inspiring People', the redevelopment project has seen the comprehensive redisplay of the gallery's entire collection, as well as the rename of the first floor to the Blavatnik Wing, in honour of a £10m (US$12m, €11m) endowment from the Blavatnik Family Foundation.

Additional support has come from The National Lottery Heritage Fund and the Art Fund, as well as private donations from several philanthropic organisations.


---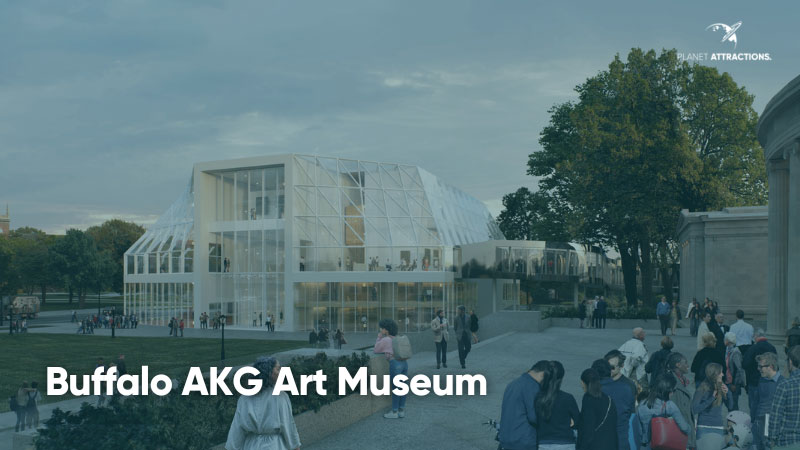 The Albright-Knox Art Gallery in Buffalo, New York, US, will reopen as the Buffalo AKG Art Museum following a US$230m (€212m, £188m) redesign later this year.

The redesign, carried out by OMA, includes the addition of a new three-storey building, offering more than 2,790sq m (30,000sq ft) of exhibition space including a new double-height gallery purpose-built for large-scale exhibits.

A new roof, designed by artist Olafur Eliasson and Sebastian Behmann of Studio Other Spaces, as well as being an artwork, called 'Common Sky', will serve as the museum's community engagement hub with five state-of-the-art classrooms.

The project has been supported by a US$65m (€60m, £54m) from billionaire financier Jeffrey Gundlach, who used to visit the museum as a child.


---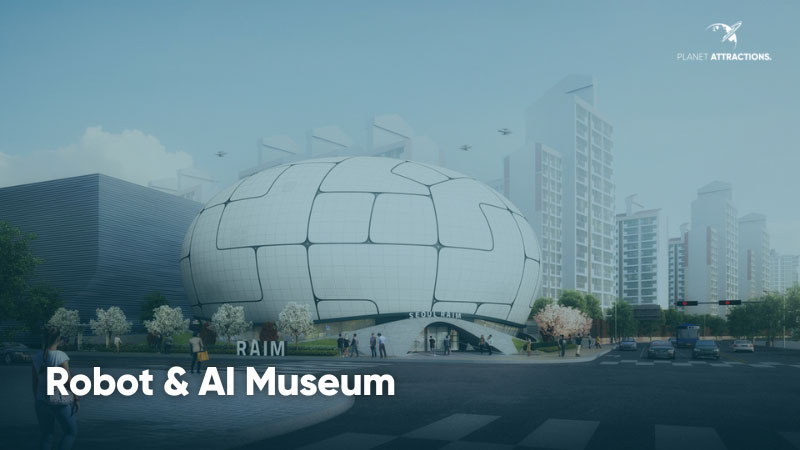 July will see the opening of The Robot & AI Museum (RAIM) in Seoul, South Korea.

Located in the city's Chang-Dong district, RAIM is South Korea's first robotics and AI museum. Aiming to support public education, increase interest and inspire the next generation of computer programmers and tech enthusiasts, the museum will offer four floors showcasing the capabilities of this kind of technology.

The museum is housed inside a 'futuristic' round building, designed by Turkish architecture practice Melike Altinisik Architects (MAA), who used robots throughout the construction process. According to MAA, service robots will also be used in the day-to-day running of the museum.


---


Following a more than two-decade-long transformation, the Hammer Museum in Los Angeles, California, US, has announced that it will premiere the final phase of its expansion and renovation masterplan on March 26.

The final phase of the project includes an entrance facing the Metro Lind station, which itself will open in 2027. There will also be new gallery spaces and an outdoor sculpture terrace. These areas will be filled by new art exhibitions and programming.

The multi-year expansion project adds 40,000sq ft (3,716sq m) of space to the museum, with approximately 10,000sq ft (929sq m) allocated as gallery space - bringing the total exhibition space to 26,600sq ft (2,400sq m).


---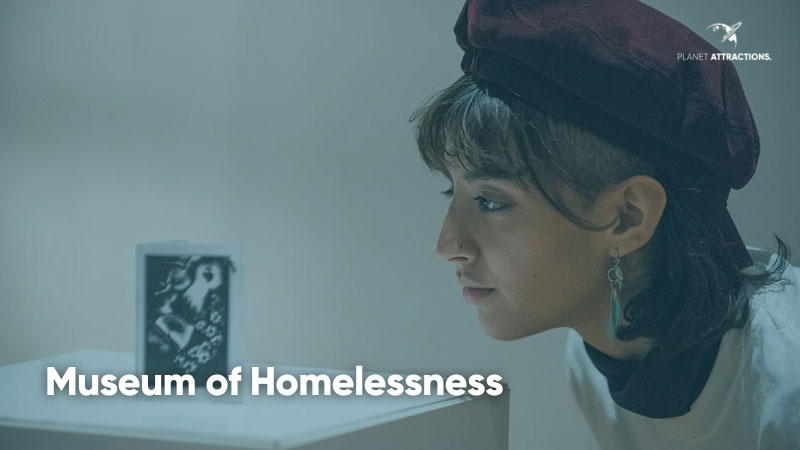 The Museum of Homelessness (MoH) in London, UK, will debut its first permanent location later this year.

Expected to open in the summer, MoH will explore the history of homelessness, poverty and social action. Once open it will serve as an education hub, featuring programming developed by those who have experienced homelessness.

The museum, which has been running temporary exhibitions for the past several years, will be located at Manor House Lodge in Finsbury Park, thanks to a partnership with Haringey Council, which has granted MoH a 10-year community lease on the property. It will be created in partnership with local residents and community groups.


---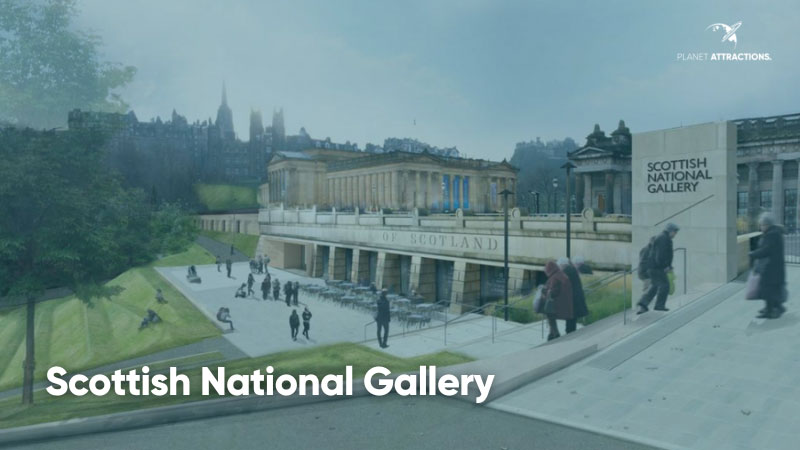 The Scottish National Gallery in Edinburgh will reopen this summer after closing its doors to undergo an extensive renovation project in 2019.

Now in its final phase, the four-year project has seen major works carried out at the museum, including the addition of a new wing, designed by Hoskins Architects, dedicated to Scottish artists, such as Anne Redpath, William McTaggart, Phoebe Anna Traquair, Charles Rennie Mackintosh and Sir Henry Raeburn.

Architects have also created different routes in and out of the gallery, with a major landscape project improving pedestrian access from the nearby Princes Street Gardens.
Museums and galleries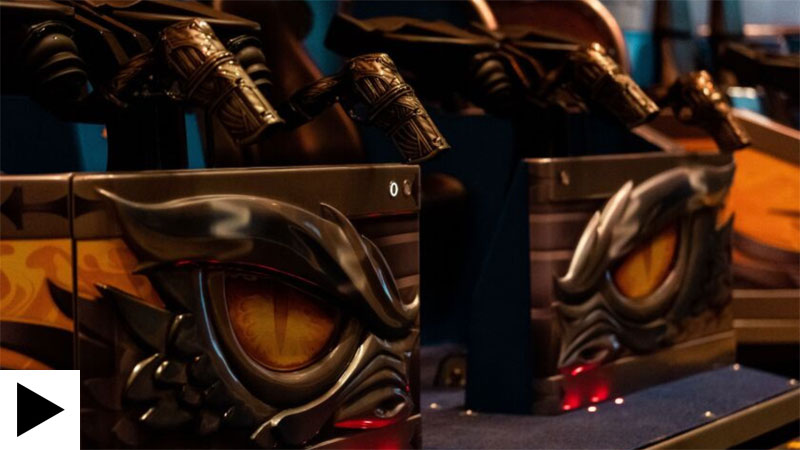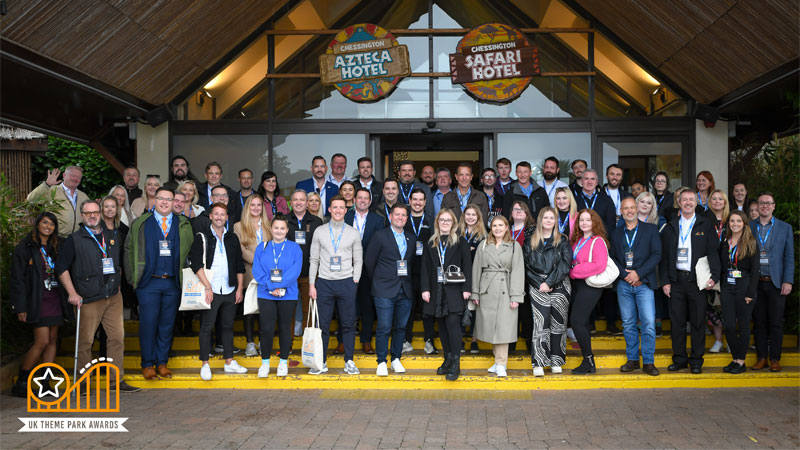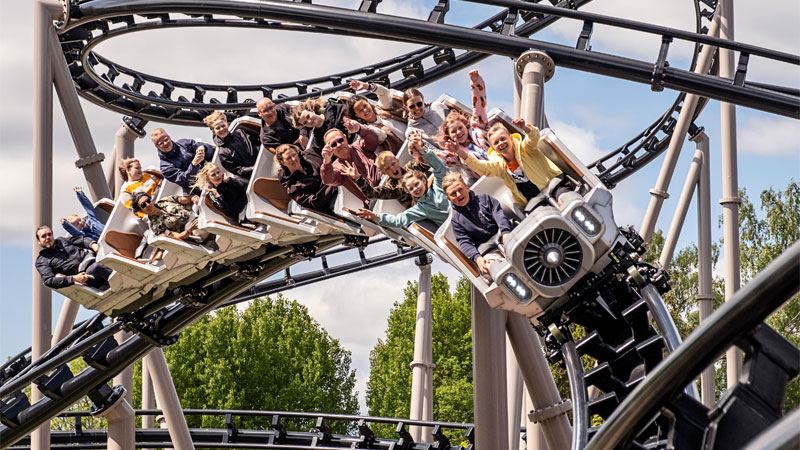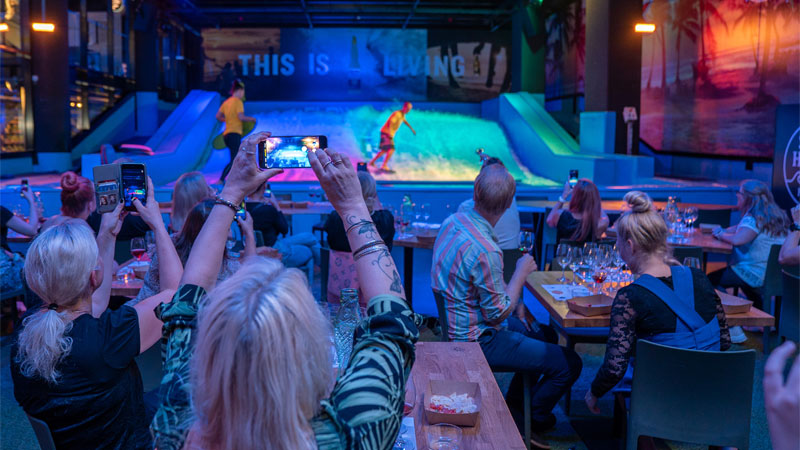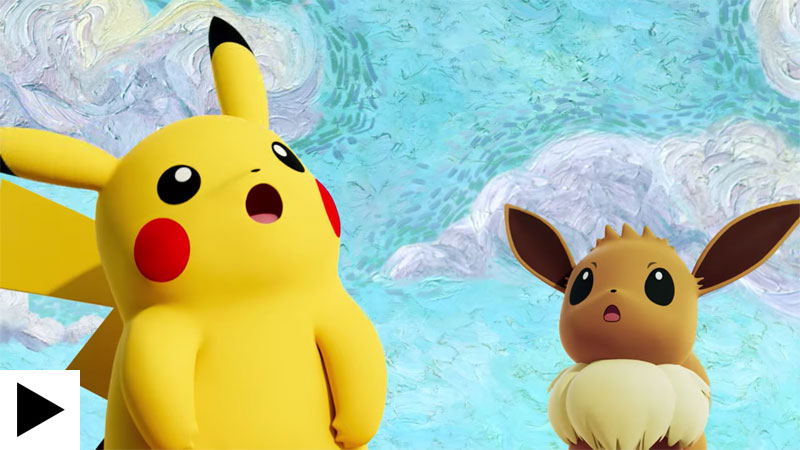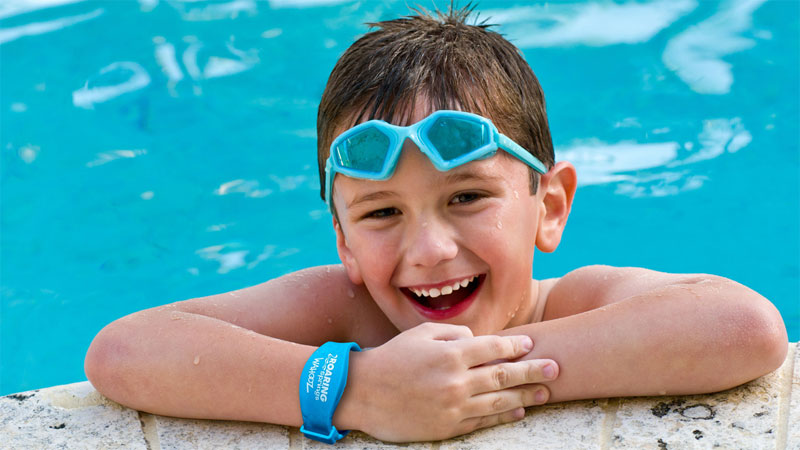 Solving the puzzle: Connect&GO's Anthony Palermo on how technology is rapidly changing attractions management