Animal keepers at the Smithsonian National Zoo in Washington, D.C, US, have administered the first round of animal-specific COVID vaccines to several vulnerable animals.

Seven orangutans, a western lowland gorilla, a white-eared titi monkey and two emperor tamarins were among the animals that received their first shot.

All 11 animals will be given a second dose of the SARS-COV-2 vaccine, which was developed specifically for animals by Zoetis, a pharmaceutical company specialising in animal medications. It was approved for use by the US Department of Agriculture.

The vaccinated animals are currently being closely monitored for side effects by a team of veterinarians and zookeepers.

Vaccines will continue to be administered to several at-risk species at the National Zoo and the Smithsonian Conservation Biology Institute in Front Royal, Virginia, US, in the coming months.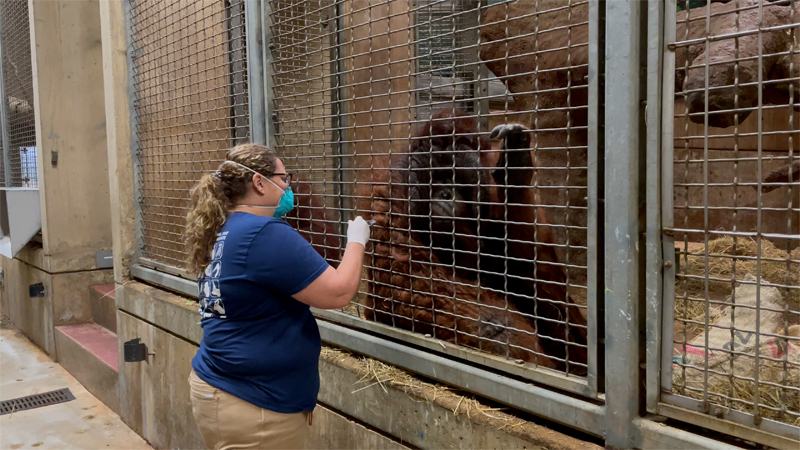 Zookeeper Erin Stromberg administers the Zoetis vaccine to Kyle, a 24-year-old Bornean orangutan   CREDIT: Becky Malinsky/Smithsonian National Zoo


The zoo has recently experienced a COVID outbreak, with six African lions, two Amur tigers and a Sumatran tiger testing presumptive positive for the virus in September 2021.

It's unclear how the animals contracted the infection, however, animal keepers observed several symptoms in the big cats including decreased appetites, coughing, sneezing and lethargy.

The animals were treated with a combination of anti-inflammatories and anti-nausea medications for discomfort and reduced appetite, while antibiotics were administered to treat presumptive secondary bacterial pneumonia.

The animals have since recovered, with zookeepers observing normal eating, drinking and behavioural habits. The animals will receive their vaccinations no sooner than 90 days post-infection.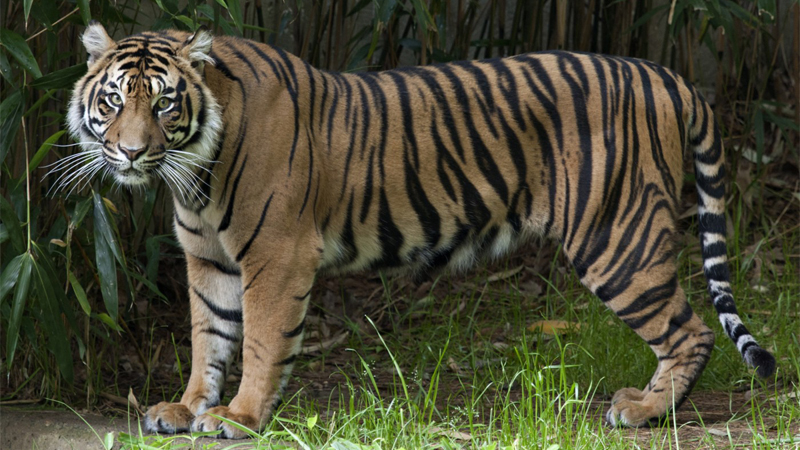 Damai, an adult female Sumatran tiger, has recovered from COVID-19   CREDIT: Smithsonian National Zoo