industry

Don't ignore your rivals

With a legion of hardcore fans, visitor attractions could do with learning a thing or two from a place they probably hadn't considered - the world of professional wrestling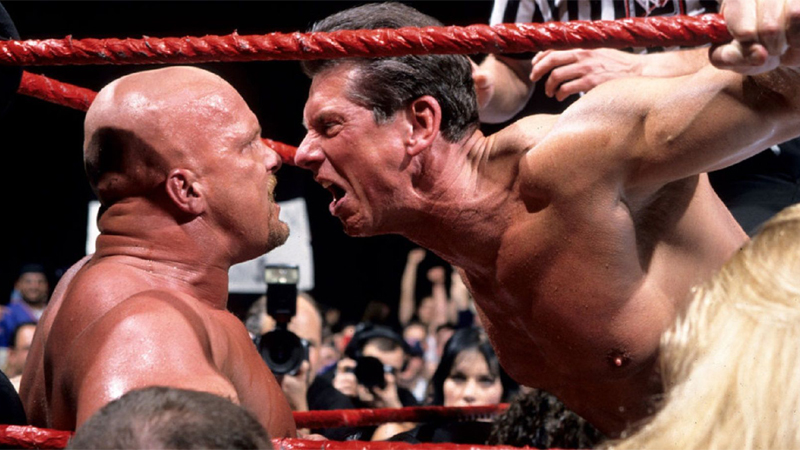 Professional wrestling's greatest heights were the result of an intense inter-promotional rivalry
Credit: WWE
The absolute peak of professional wrestling came between September 1995 and March 2001 - a period historically known as the Monday Night Wars.

During that six year period, pro wrestling reached heights it probably never will again, with two major companies - the World Wrestling Federation (now World Wrestling Entertainment or WWE) and World Championship Wrestling (WCW) - going head-to-head each and every week on prime time television.

Fighting each week in the same time slot for the same viewers, WWE and WCW had to pull out all the stops in order to succeed. It was a real-life rivalry between two companies, which steadily escalated through the 1990s to include the use of often underhanded or outrageous tactics, as well as the defections of major stars between the two organisations.

As well as these sneaky tactics, the ratings war created fantastic innovation on both sides, WCW for example bringing in something not seen on mainstream television before with lucha libre, while the WWE launched its Attitude Era, adopting an adult-oriented style, which created household names such as Stone Cold Steve Austin and The Rock.

This back and forth between the WWE and WCW was driven by a rabid fan-base, with people tuning in each and every week to see how their favourite promotion would try to top the other. On May 10, 1999, WWE broadcast an episode of Raw that achieved an 8.1 rating in the US - a record that still stands today. WCW's peak came on August 31, 1998 when it scored a 6.0 - more than three times that of a modern day episode of Raw.

The ratings war ultimately ended due to mismanagement. WCW sadly made a number of promises it couldn't keep and ran into severe financial difficulties, leading WWE owner Vince McMahon to later purchase his competition, officially ending the Monday Night Wars.

A different perspective

So why am I telling you this story? It's no secret, but not everyone in the attractions community knows that I have a rather unique side hustle. In-fact, I think it's probably safe to say that I am the only person in the world who is both a visitor attractions journalist and a professional wrestler (proof of that here just in-case you don't believe me).

The wrestling side of my life is also the reason I'm so confident to give you social media advice (see my column in issues three and four of The Week) because the reason I became a professional wrestler was as a direct result of the huge following I've built up in that world - a following that totals around 300,000 people across Facebook and Twitter.

So combine my 20 plus years of wrestling knowledge with nearly a decade writing about the visitor attractions industry for a living and suddenly you've got a very unique perspective on how one world is very similar to another.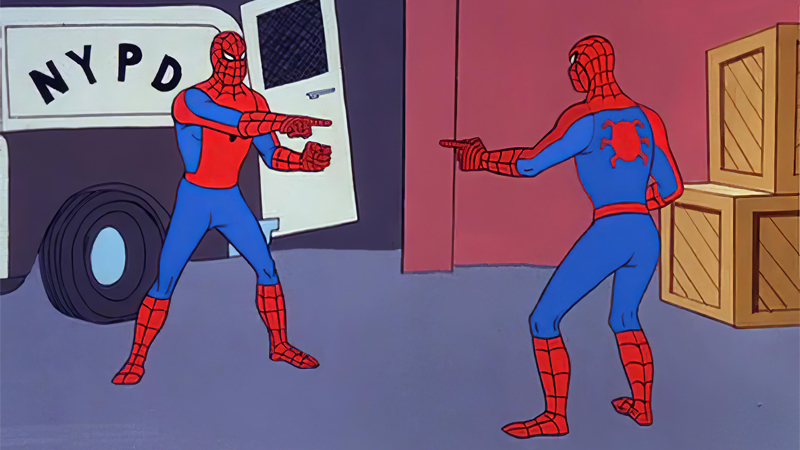 When you look closely, the fandoms of pro wrestling and theme parks are almost identical - Credit: Disney

Like looking in the mirror

For both attractions and wrestling, I've seen both sides of the proverbial coin - as an avid fan of attractions, particularly theme parks, and as a huge professional wrestling fan and now as a pro wrestler.

It's seeing the fan worlds in both of these completely different realms that I realised how similar they actually were.

If you want to contrast and compare, just look at the social media sections for any major theme park and any major wrestling promotion. What you will find in both cases are probably memes, in-fighting, people praising the product, people criticising the product and general conversation about hopes, dreams and nightmares when it comes to their favourites.

What underlines all of that though is something you can't buy but definitely can leverage as a business - passion.

The reason both WWE and WCW found their greatest successes during the Monday Night Wars was fan passion created by in your face competition. It was exciting. You didn't know what was going to happen next and attractions, particularly the theme park industry, are well-placed to try and replicate this success.

A new challenger emerges

Today, WWE has new competition with a relatively new promotion called All Elite Wrestling (AEW). Each week, AEW airs in the same US time slot as the WWE's home for developmental talent and independent stars - NXT.

AEW's entire identity pitches to a niche where it acts as the alternative to WWE and as a result, it's gained a hardcore following in a very short period of time.

WWE has significantly changed since the Monday Night Wars and is today a much more corporate entity. In public, AEW doesn't really get a mention, with the promotion instead taking its rivalries in house with its separate Raw, Smackdown and NXT rosters. In the age of the internet, that doesn't stop the debate. There are WWE fans who think AEW is inferior to the big player, while AEW fans say the WWE product is lacking.

While WWE hasn't really engaged, AEW has filled the void, forging partnerships with major promotions all over the world, primarily Impact Wrestling in the US and New Japan Pro Wrestling, masking those partnerships as rivalries and piquing fans interest. For a non wrestling fan, imagine if Marvel and DC suddenly opted for a major crossover movie. That's what a promotion like NJPW turning up in AEW means for the fans of those brands.

The bottom line

So here's the lesson for businesses - stop ignoring your rivals.

I'm not urging you to do anything drastic like driving a tank to the gates of Disneyland (WWE once drove a tank to a live WCW show) but what you should be doing is leaning into that spirit and building a healthy fan-facing competition with your biggest business rivals.

Visitor attractions, like professional wrestling, have a rabid fanbase who want their favourites to succeed at all costs. Stoke those flames, build that rivalry. Maybe even build it together.

If you're a company that owns multiple theme park attractions - take Merlin Entertainments for example - pit your biggest brands against each other. Imagine an advertising campaign where Thorpe Park tries to top Alton Towers. It's an opportunity that is screaming to be put out there. It's so simple yet so effective and I guarantee it will start a conversation and drive up interest in both your brands. Done right, everybody wins.

Even if it's not in-house, a debate like Universal vs Disney is one that will forever rage on. If Bob Chapek happens to be reading this, you should be taking that ball and running with it. Work with your biggest rivals and done right everybody - you, your rival and most importantly, the fans - will reap the rewards.

Stop ignoring your rivals. Be like WWE. Go give someone a stunner.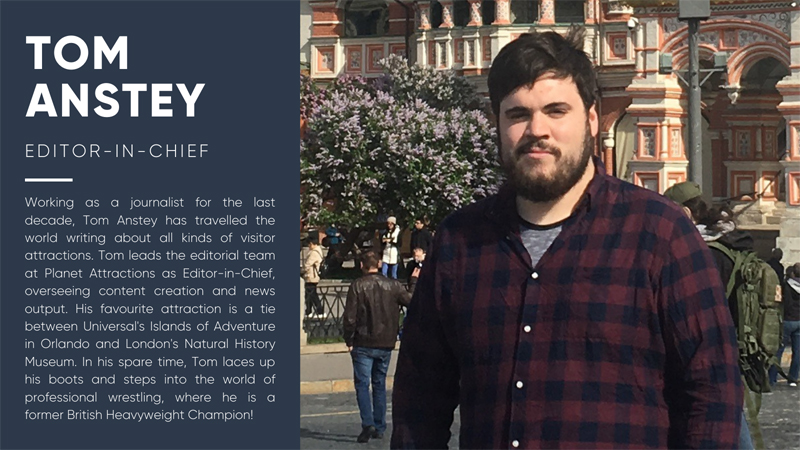 Visitor attractions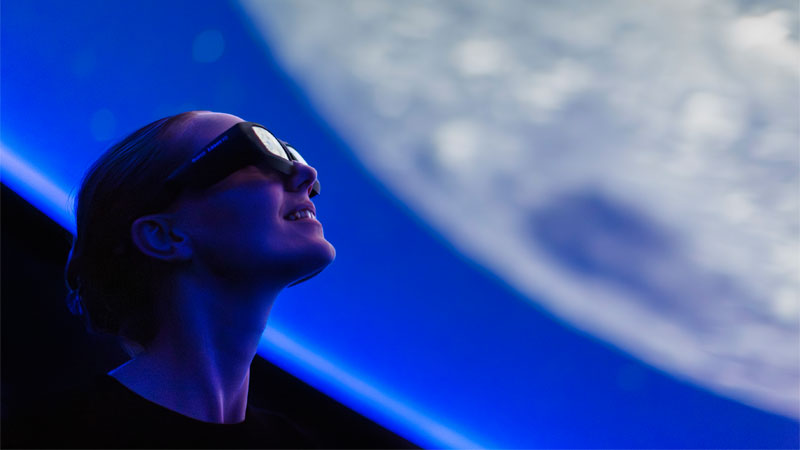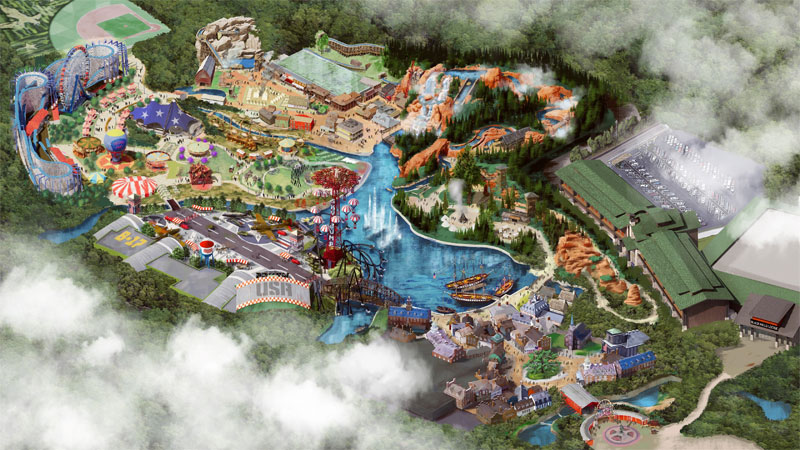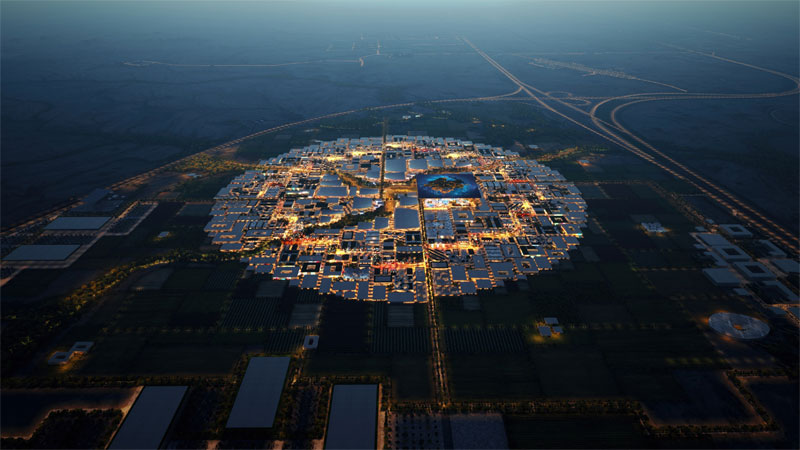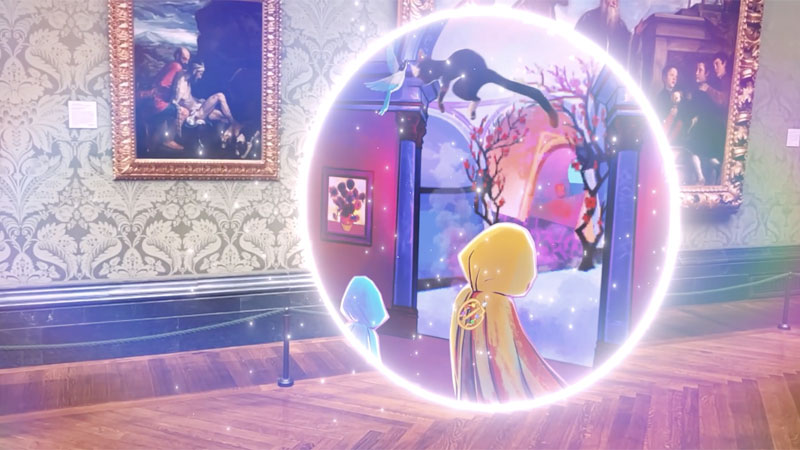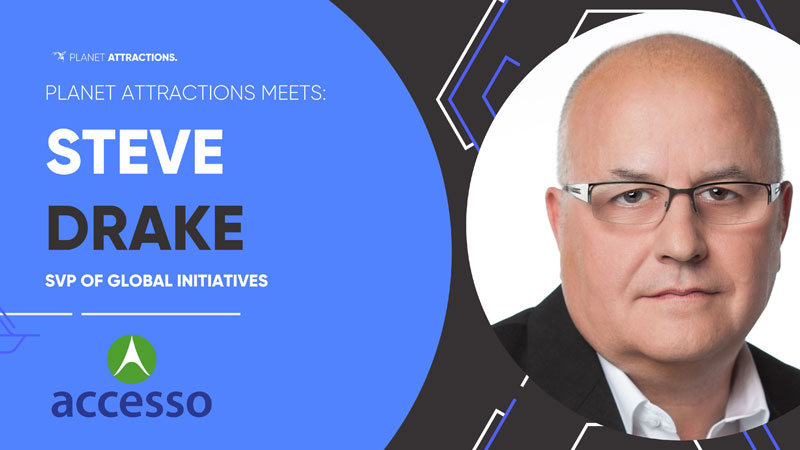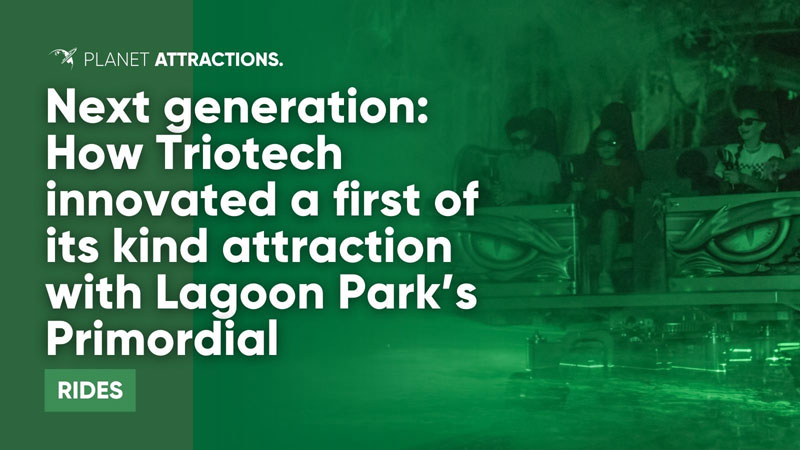 Next generation: How Triotech innovated a first of its kind attraction with Lagoon Park's Primordial