news

Crystal Palace Park dinosaur receives 'Roar-some' facelift

Emergency restoration work was carried out on the Megalosaurus after its jaw collapsed last year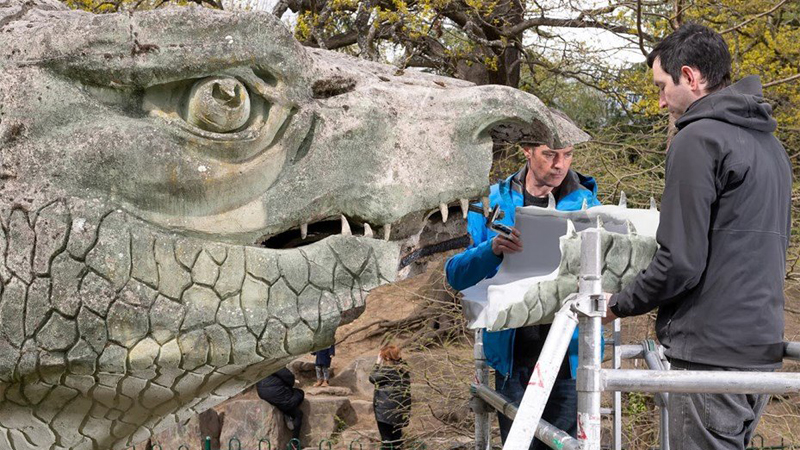 The restoration included a 'prosthetic' jaw
Credit: Historic England
The Megalosaurus, one of Crystal Palace Park's iconic Victorian-era dinosaur statues in London, UK, has undergone emergency restoration work to repair its face after its jaw collapsed.

The restoration included the installation of 22 new teeth, as well as a new nose and a lightweight 'prosthetic' jaw.

The project involved taking 3D scans of the damaged fragments of the dinosaur's face and matching them to 3D archival scans to create 3D printed replicas. These replicas were then colour-matched to the rest of the dinosaur.

Carried out by conservation specialists Taylor Pearce, the work took six months to complete. It was supported by Historic England's Culture Recovery Fund and funds raised by the Friends of Crystal Palace Dinosaurs charity.

"The towering Megalosaurus is loved by children and adults alike, with a fan club across the capital, the country and indeed the world," said Duncan Wilson, chief executive of Historic England.

"It's heartening to think that this restoration work will give so much pleasure to so many people, as we begin to explore historic places again."

Crystal Palace Park

The Crystal Palace Park dinosaurs, also known as the Dinosaur Court, date back to 1854 and were the first life-size dinosaur sculptures in the world.

They achieved Grade-I listed status in 2007 and were added to Historic England's Heritage at Risk Register in 2020, due to large cracks appearing in the bodies of some of the statues, putting them in danger of losing limbs, teeth and other body parts.

Now famous for their scientific inaccuracies, the statues were designed and sculpted by natural history artist Benjamin Waterhouse Hawkins under the direction of English biologist Sir Richard Owen.

They were commissioned in 1852 for Crystal Palace Park, a Victorian-era pleasure ground that was created to host Joseph Paxton's Crystal Palace.

The now-destroyed palace was built in London's Hyde Park to house the Great Exhibition of 1851, the first in a series of World's Fairs that were popular throughout the 19th century. It was relocated to Sydenham Hill in Penge after the exhibition closed.

Alongside the dinosaurs, the grounds also feature a maze, lakes and an amphitheatre.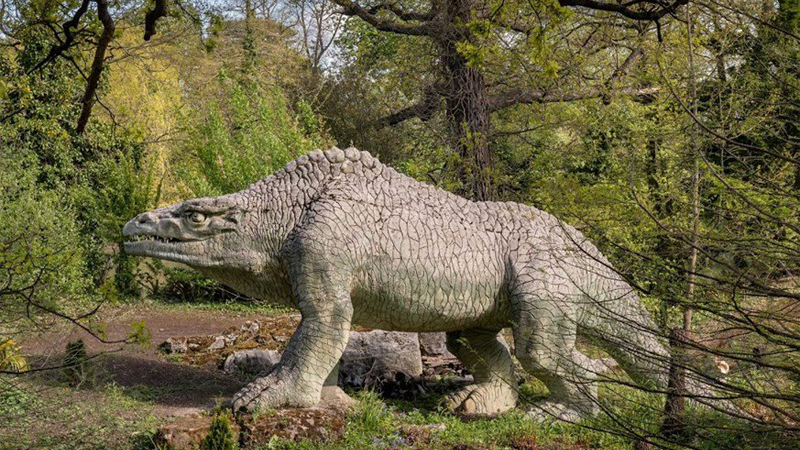 The work took six months to complete   CREDIT: HISTORIC ENGLAND
Heritage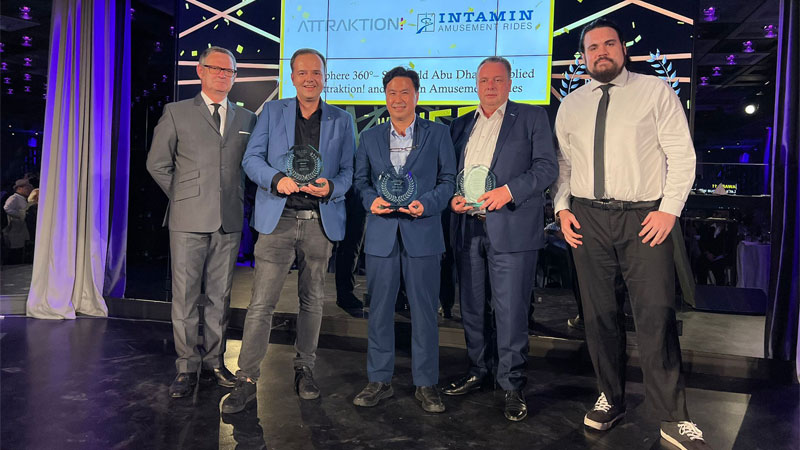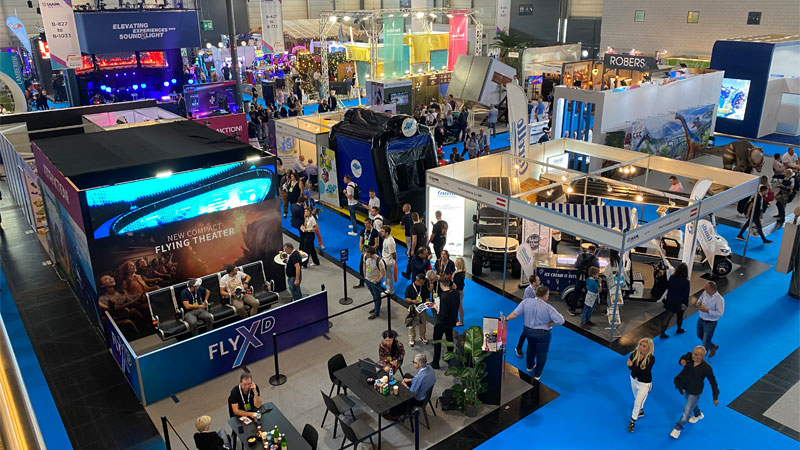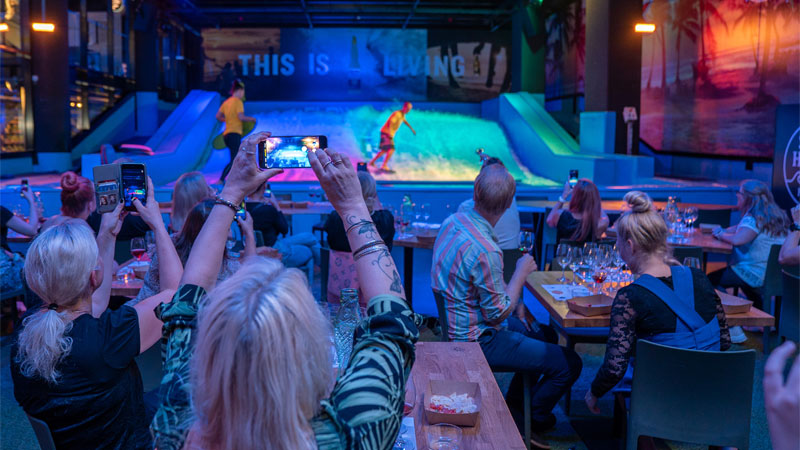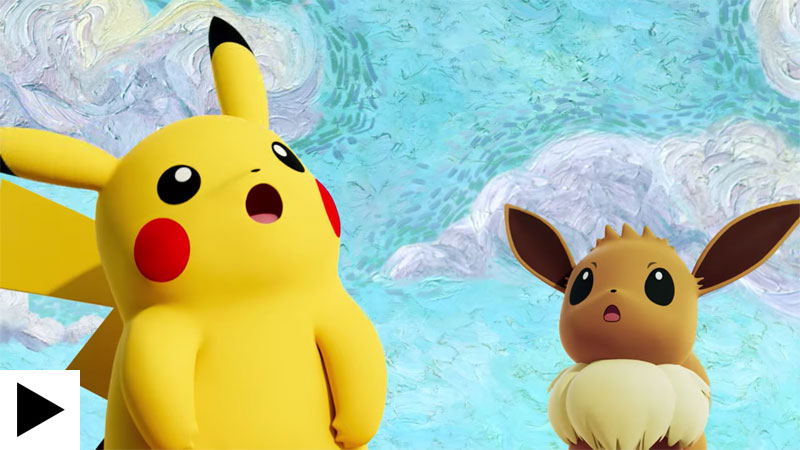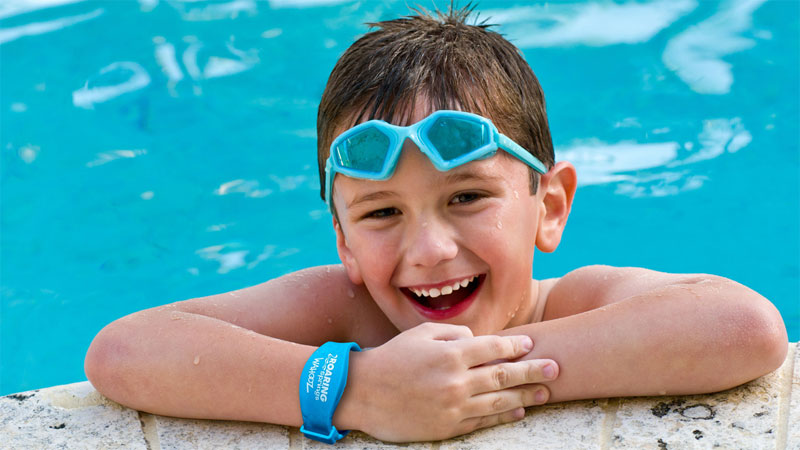 Solving the puzzle: Connect&GO's Anthony Palermo on how technology is rapidly changing attractions management