industry

Are you underestimating the kids' area in your waterpark?

How do you create a successful stay at the waterpark for families with young children? WhiteWater's Mark Weston has the answers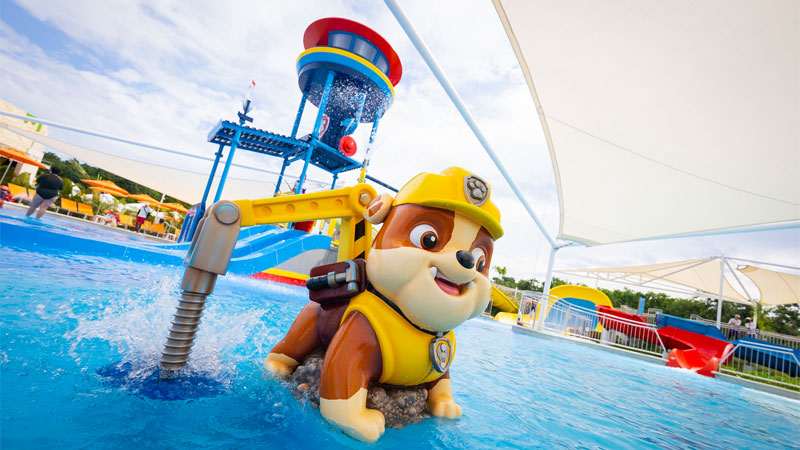 Credit: WhiteWater
If you think a couple of slides and a shallow pool alone are going to impress young kids today, then think again. With so much tech and with more distractions than ever, a haphazard kids' area will leave a child bored in no time, with distressed parents looking for other ways to entertain their children - and for other ways to spend their money.

So how do you create a successful stay at the waterpark for families with young children? WhiteWater offers three decades of invaluable knowledge designing, building, and helping clients reap the full potential of complete aquatic areas for kids and we'd like to share some tips and examples. Chiming in with some personal insights as a father and now, a grandfather of four, is the company's resident 'playologist' and aquatic play product manager, Mark Weston.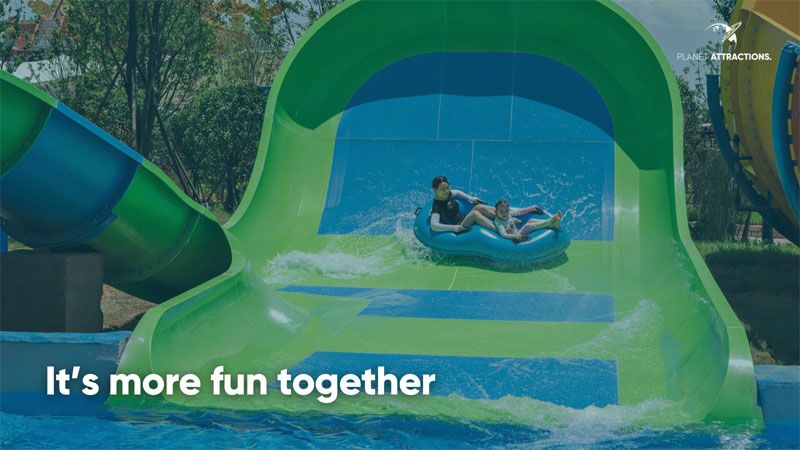 "I've always enjoyed joining my kids and now grandkids in the play experience, so I especially like attractions that have been developed with parent/grandparent participation in mind," says Weston. "This means features that are right-sized so they fit kids, but are also designed with consideration for a parent or grandparent, such as room to sit on or climb on."

Aquatic play structures and splash pads provide natural opportunities for play together, without wait time. While kids don't mind getting wet, it's not always the case for adults. Dry spaces between water play elements allow guardians to join the fun without getting drenched. The splash pad at Waldorf Astoria Ras Al Khaimah in the UAE demonstrates this design principle very well.

"Kids love slides like the Mini Multi-Lane or Ramp Slide so that they can go down side by side with parents, siblings, or friends," adds Weston.

And it's not just these body slides. There are also scaled-down inner tube slides that provide exciting ride experiences together for the youngsters. Mini Boomerango, Mini Rattler, and Mini AquaSphere are children's versions of the adult original, where a parent and a small child or two children can ride together for pint-sized thrills.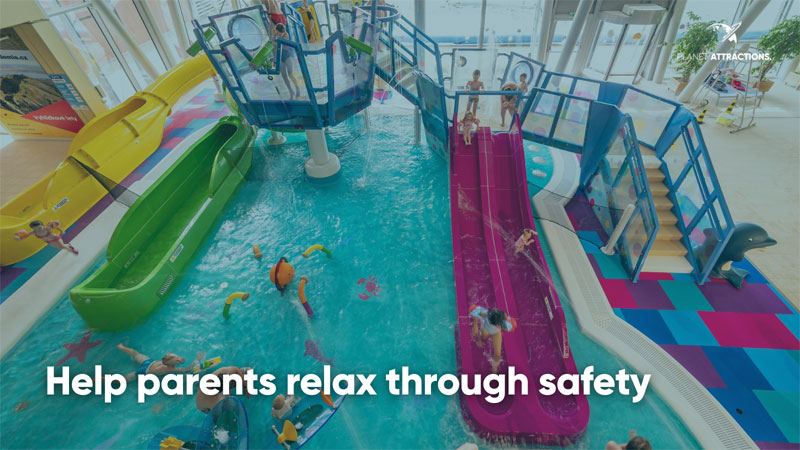 Parents of young children seem to be in a permanent state of worry. Creating a relaxing environment for them goes beyond nice lounge chairs; it's about making your facilities as safe as possible, not just relying on lifeguards around every corner. Materials and design can help.

A great example is the new children's area at Aqualand Moravia in Czechia. Placed in a shallow pool, it features an AquaForms 300 complemented by AquaSplash toys and Life Floor. The AquaForms, with its monopole design and polycarbonate guardrails, provides clear sightlines both below the unit and on the unit. This means parents are able to keep a good eye out on their kids without having to constantly run after them. "Even better is visibility to where the youngest are playing and beyond to where the older kids may be," says Weston.

Adding to peace of mind in an aquatic area is removing the fear of injuries due to slips and falls. Life Floor - a foam-rubber flooring system - tremendously enhances safety for kids. Weston explains: "Little ones like to jump and test their physical strength, so features that allow children to do that are a plus, especially on non-slip, cushioned surfaces."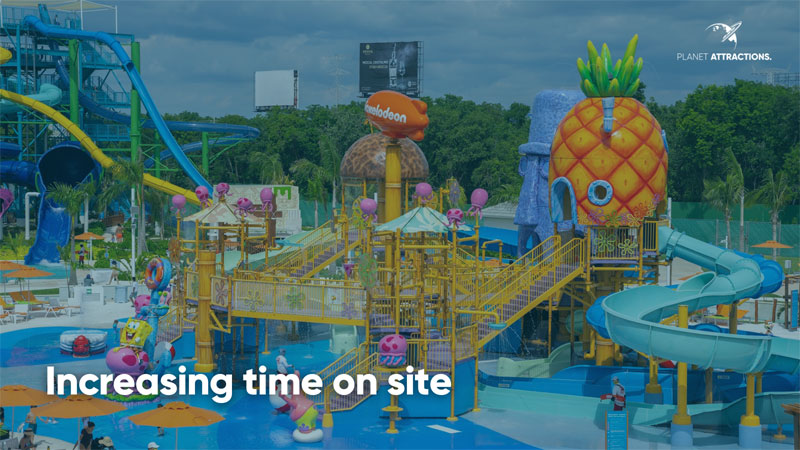 The longer guests stay on your site, especially if you are a hotel or resort, the more likely they will spend money within the perimeters of your property. One way to entice them to stay is by offering experiences that serve the tastes of every member of the family. For example, pre-teens don't want to be seen hanging with 'babies', so make sure your waterpark has a good mix of attractions.

Aqua Nick at Nickelodeon Hotels and Resorts Riviera Maya in Mexico offers two aquatic play structures that serve two different demographics: the preschoolers and kids aged six to twelve. While its SpongeBob-themed RainFortress 5 offers exciting body slides for heights of 42 inches and up, as well as bigger interactive play features and inside jokes about Bikini Bottom Beach, it's not age or height-appropriate for the little ones. The PAW Patrol-themed area with an AquaPlay 200 and AquaSpray toys, however, is a dream come true for younger kids, as the slides and play elements are perfect for their stage of cognitive development.

"Young children love the magical nature of the water flow, surprise sequenced jets, and especially, the features they could activate themselves," says Weston.

"Interactive features offer something to do together, like a game. With my grandkids, it would be a natural way to play together, enjoying a water battle or figuring out how to activate a water jet spray from the deck."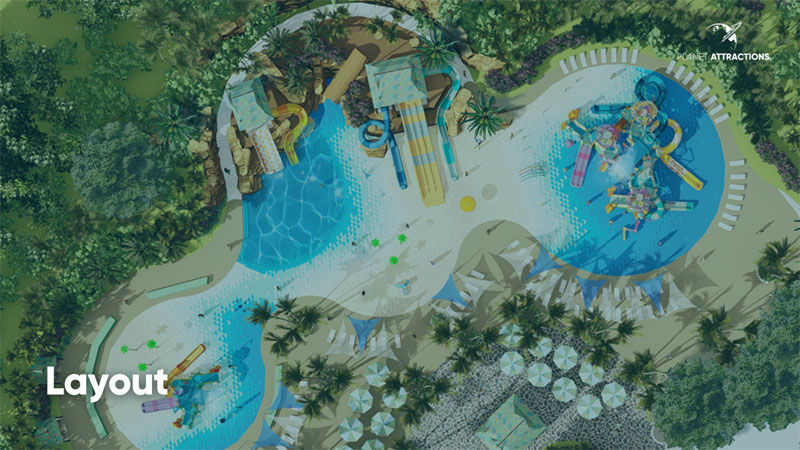 Weston says that the significance of the layout in a kids' area "cannot be overlooked."

While we mentioned previously about great sightlines for parents, it's equally important to have a layout where kids can easily see their parents for reassurance. You also need enough shady seating areas for guardians to watch their kids play, and have good access to food, beverage, and amenities. You also need cabanas nearby where you can host kids' birthday parties, and most importantly, bathrooms, so it "isn't a journey and a mad dash to get little ones there in time". You want to spare parents the pain of covering long distances with small children in tow, so convenience is paramount for this demographic.

Well-designed passive spaces are what make guests feel comfortable and stay longer, increasing the probability that they will buy lunch or dinner from you instead of the burger joint down the street.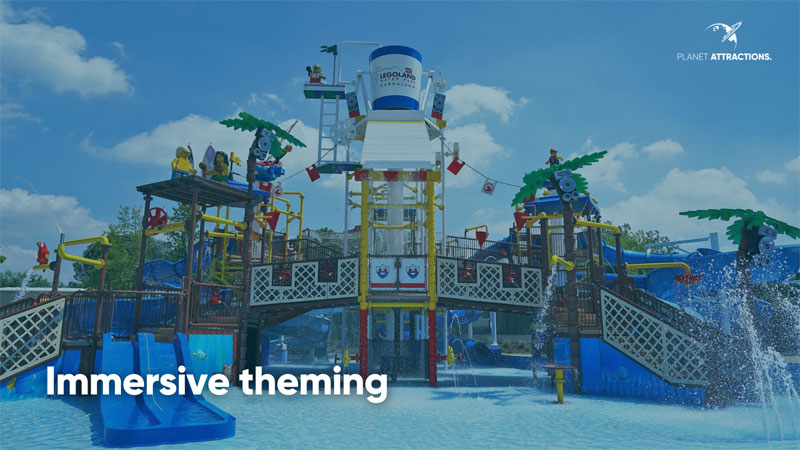 Kids love stories - whether that be being told one or making up their own. A wonderfully-themed kids' can spark this creativity. It captures their attention and stirs their imagination, drawing them into a fairytale world or whisking them into the narrative of their favourite characters.

Take Legoland Water Park at Gardaland in Italy, for example. Seemingly constructed from a box of Lego, its RainFortress 5 aquatic play structure transports kids to the Lego universe. From the iconic bricks to the equally recognisable Lego-style flags, palm trees, and fences, not to mention the cute, blocky Minifigures, kids are immersed in an environment of "building" their own fun with water toys, water slides, and interactive features.

Not to be left out are the tots who call Duplo their own. There is a separate area with gentle slides and AquaSpray toys just for them, accompanied by life-sized Duplo penguins, polar bears, a whale and other animals.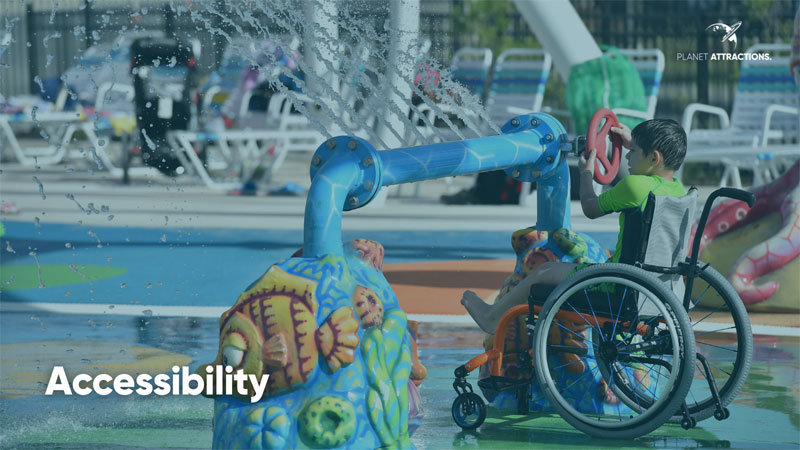 Of all the attractions in a waterpark, the kids' area has the most potential to be made accessible. There's a real opportunity here to place more interactive play features on the ground level so that guests of all mobilities can play together, whether wheelchair users or grandparents who avoid stairs.

It's also important to consider different play elements suitable for different cognitive levels.

The ultra-inclusive Morgan's Inspiration Island in San Antonio, US, demonstrates how a water play area can be made for kids of all abilities and sensitivities as well as for the caregivers to play alongside them.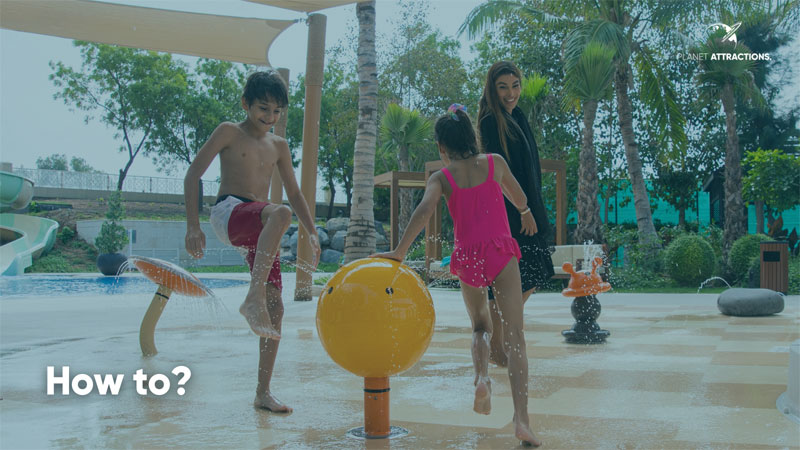 So what does Weston enjoy most when it comes to families with young children at waterparks?

"There's nothing as fun as standing under a tipping bucket together with your kids or simply watching little grandkids gather the courage to do it and find that they survived," he says.

Weston is set to share more stories and thoughts from a lifelong career in aquatic play, alongside perspectives from fellow industry experts including Claudia Diaz-Gonzalez, Royal Caribbean International; Rob Hutcheson, EDSA; Jan Mahoney, Legoland New York. The panel is set to speak on October 18 for the IAAPA Education Webcast, 'Don't Underestimate Your Kids' Area'. In the session, viewers can learn the specifics of how and why, for creating a complete water play zone for families, as well as learning about emerging trends.

Click here to register for webinar
Waterparks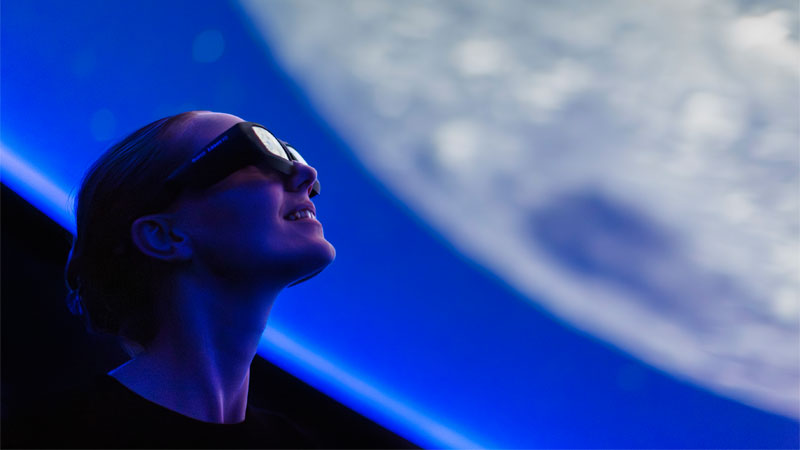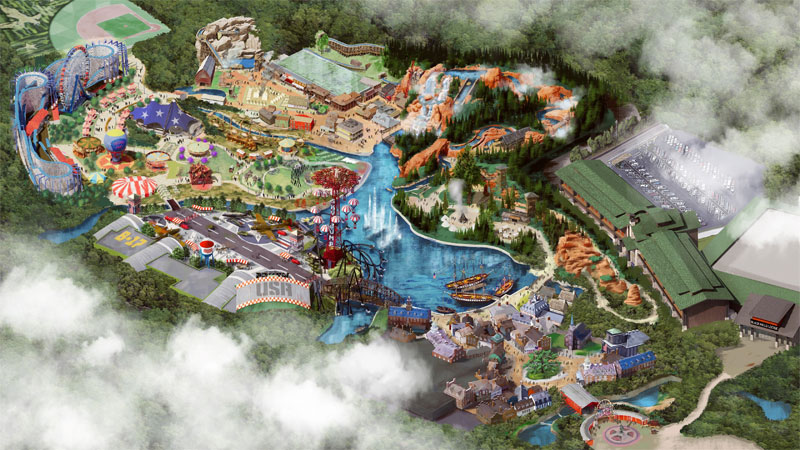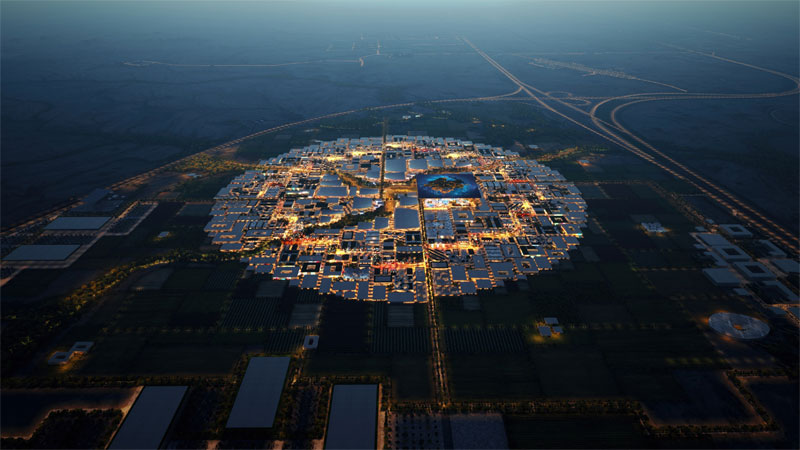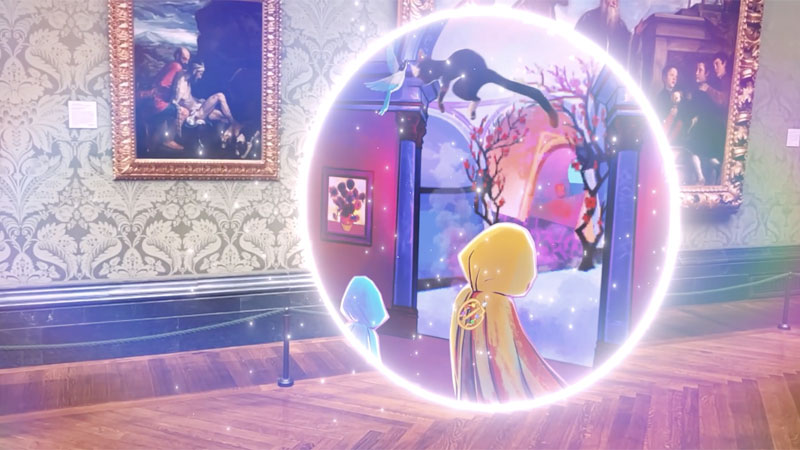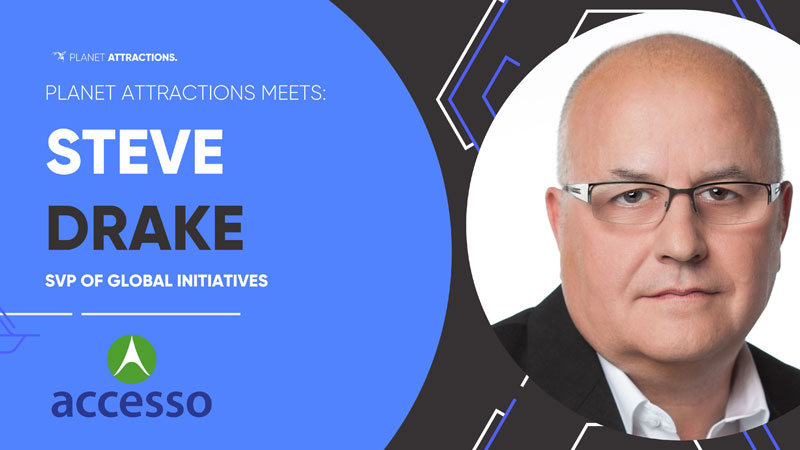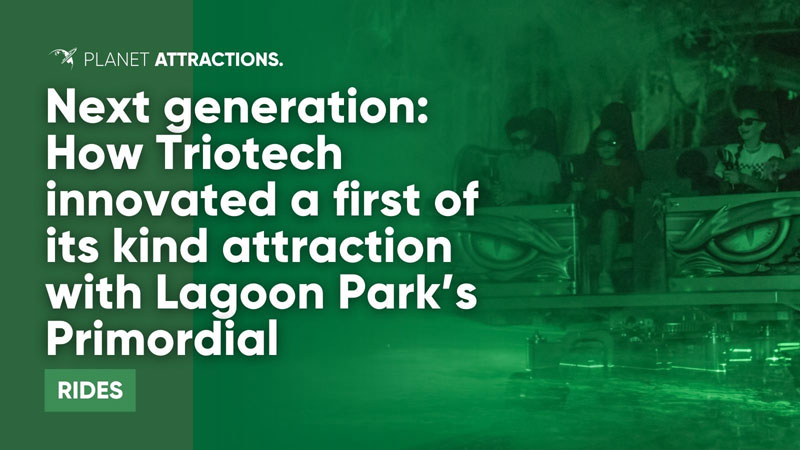 Next generation: How Triotech innovated a first of its kind attraction with Lagoon Park's Primordial