In depth

All-in-one: How Semnox's Venue Management system has transformed operations at Kokomo Joe's

When it comes to all-in-one solutions for visitor attractions, Semnox's Venue Management Software system has transformed operations at popular FEC Kokomo Joe's. Here's how the technology works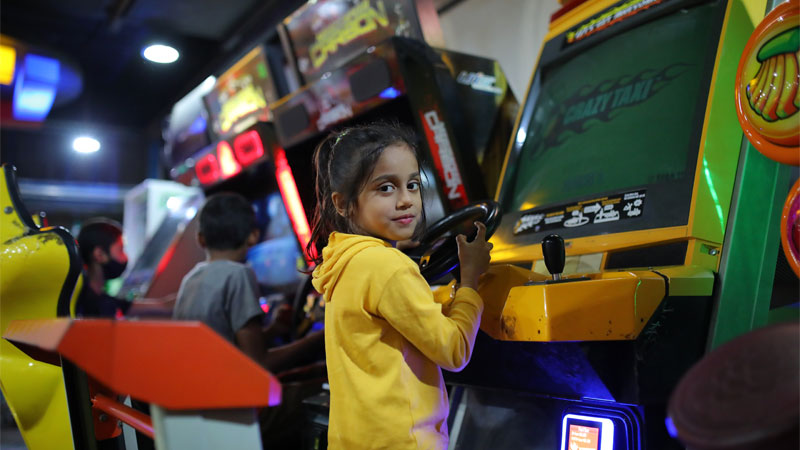 Semnox's all-in-one solution is designed to streamline operations for visitor attractions
Credit: Semnox
All-in-one is the gold standard for technology companies when it comes to visitor attractions.

Being able to offer a complete solution for attractions operators, so they in turn can offer a streamlined experience to their visitors, is very important to the end product. Often this solution utilises a number of combined technologies. But there aren't many that can offer the entire package on one system with everything designed and produced in house. Semnox is one such company.

Semnox's suite of technology solutions offers a "game-changer" for both indoor and outdoor entertainment venues. Specialising in Parks and FECs, the integrated Venue Management system allows attractions to automate and streamline operations through both the digitisation and gamification of attractions.

"What we mean by digitisation is basically starting with multi-channel sales like on-site POS, online website sales and mobile apps," Ashish K S, group client partner at Semnox, tells Planet Attractions.

"You have these third party systems like Groupon and Google Reservations, so there are multiple places the consumer can go to complete their transaction. We can combine all of them so they can talk to each other and they all operate through one system."

With a third party app such as Groupon, Semnox can interface with the app and sell tickets for the attraction, automatically syncing sales with its own system. If attractions operate with timed slots for entry or at a maximum capacity, that will also be managed through the system.

"The journey starts from there," says Ashish. "Then we have our readers, which help with access control or operate as cashless deducting agents. When you spend, you don't need to use your wallet, just your wrist band, which can be loaded with e-cash or packages, across the venue. Everything becomes one. In that one tag, you can store all your ticket information, your time slots, your e-money, your locker information and more. It can also be used on the turnstiles and gates for access control."

Typically, visitors will receive either a wristband or an RFID card. These digital tags can be either returned or reused depending on the circumstance and support the entire digital journey. There are also plans in the works to offer this technology via mobile phone app, so visitors can simply tap their phone to start using an in-house service at an attraction.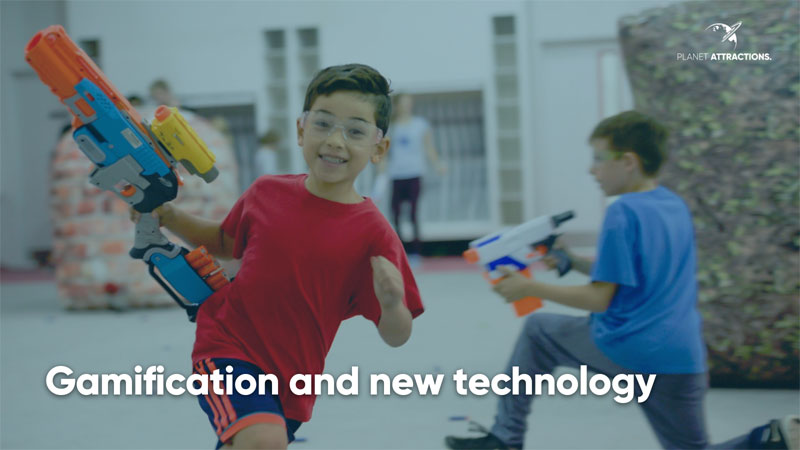 Semnox has also introduced gamification into its service, working recently with Nerf Challenge in Quebec, Canada - an attraction that brings the high-octane action and competitive fun of Nerf into a 90,000sq ft (8,300sq m) arena. In the attraction, player score determines ranking and prizes. Integrating Nerf's Game Hub with its own system, Semnox developed a way to tally those scores and turn them into redemption points.

"With Nerf, once players complete a challenge, they get scores through the Nerf Game Hub and then the Game Hub sends those points to us. Those are then converted into points for guests to redeem," explains Ashish.

"So that's the gamification side of it, which helps push the guest to spend more and to try and score more points. The guest can even go online and look at their scores on a ranked leaderboard."

In recent times Semnox has also introduced an automated kiosk for dispensing wristbands and RFID cards. It has also added a waiver signing system for venues, which is linked with the personalised cards or band.

"We have eseentially three kinds of kiosk," says Ashish. "One dispenses RFID cards, the other dispenses wristbands or tickets, then there is the redemption kiosk which automates the redemption process for the venue.

"A customer can register themselves at the kiosk. They can retrieve an online purchase, so they can buy it online, scan the QR code and then get the band or card. They can also buy new tickets or attractions and check their scores and overall spend. They can also recharge the band.

"Based on their redemption points, they can identify items from the redemption kiosk, add it to the card and then pay with those points, which then they collect from the counter."

So with new innovation, constantly evolving technology and an all-in-one solution, Semnox has created something that the company believes truly stands out in the marketplace.

"The main difference that we're seeing is this entire solution in itself," says Ashish. "There are very few suppliers who offer service like this.

"Having a waiver, having a time slot, a ticketing and self service kiosk, with cashless and a strong F&B model. If you combine all of this together, there are few true all in one solutions. There are many who claim all in one, but they don't have, for example, an F&B solution that's strong or a waiver system that is decent enough. So it's integrated for somebody else and then they have to work with two different parties. With Semnox it all comes through our system."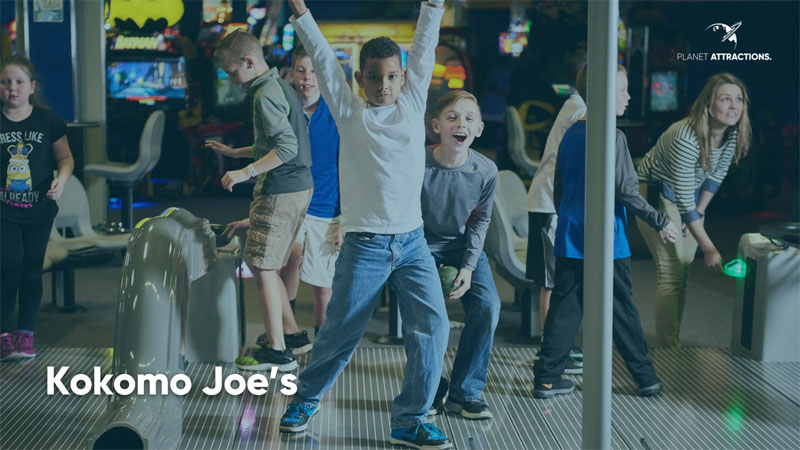 An attraction in Saint Peters, Missouri, US, has recently taken taken up Semnox's all-in-one offering, with popular FEC Kokomo Joe's operating on a pay-to-play model.

Among Kokomo Joe's offerings are a 6,500sq ft (604sq m) trampoline park, a laser tag arena, laser maze, escape rooms, an inflatable area, bumper cars, mini bowling and an arcade. With free entry and RFID cards, customers visiting the attraction can pay for individual elements and amenities, planning their visit as they see fit through the use of Semnox's technology.

"After the pandemic, how people spent their money changed," said Alex Novy, senior manager at Kokomo Joe's.

"Until this year, Kokomo Joe's had been operating with two of the most popular FEC technology solutions software for its facility. As attractions have been upgraded and added through the years, it has also become increasingly more difficult to manage multiple systems. Furthermore, our café and bar had been operating on a separate POS system."

It was November 2021 when Kokomo Joe's took up the Semnox solution, which includes a POS system for the entire venue, including the café and bar, self service kiosks, tap system mobile POS, and other online functions including birthday party booking software, game card and attraction purchasing, a customisable mobile app, waiver management and digital signage.

"Kokomo Joe's uses the full system," says Ashish. "They use the online website for sales and they have a cashless venue, so people can load money and keep spending on different activities inside. They also have the attractions smart booking where you can book a particular time slot for their attractions through the smart system or buy tickets from the automated kiosk."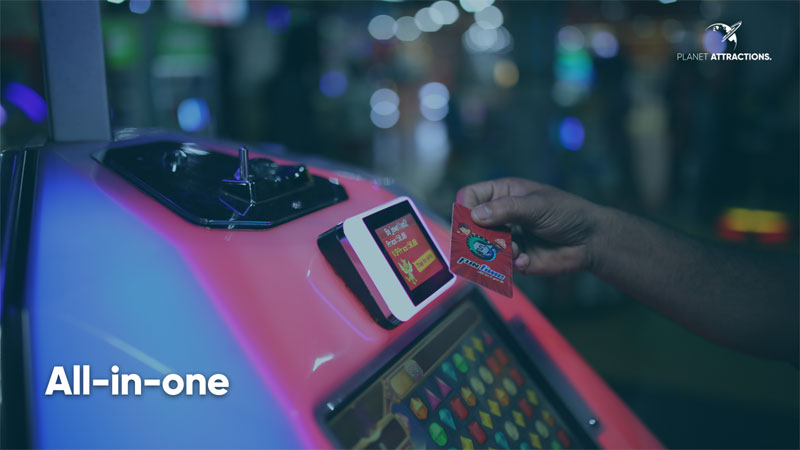 Since adopting the technology the feedback has been very positive, with operations running smoothly and efficiently. Kokomo Joe's has utilised Semnox's in-house digital signage to foster stronger communication with its existing guests, while QR codes on monitors around the centre have resulted in an increase in overall purchases and average length of stay.

Additionally, Semnox's White-Label app features a loyalty programme recently launched by Kokomo Joe's. Through the app, users receive special offers and can purchase and reload cards directly and since its launch, approximately 60% of users are reloading through the app, reinforcing insight on how visitors are more comfortable using technology for purchasing than ever before.

"Before, Kokomo Joe's were working with multiple systems and now they see the benefits of that all-in-one system," says Ashish. "They don't have to deal with multiple vendors in their interfaces and things like that. They're very happy with what we've done at their venue."

Click here for more on Semnox and its Venue Management and Attractions solution.
Technology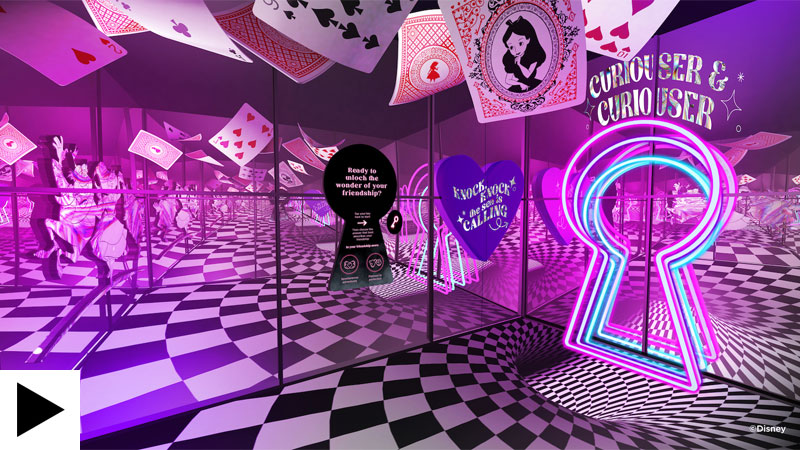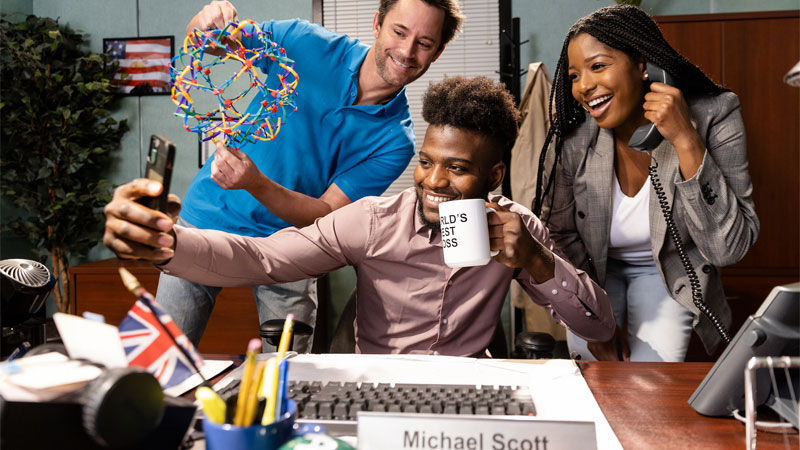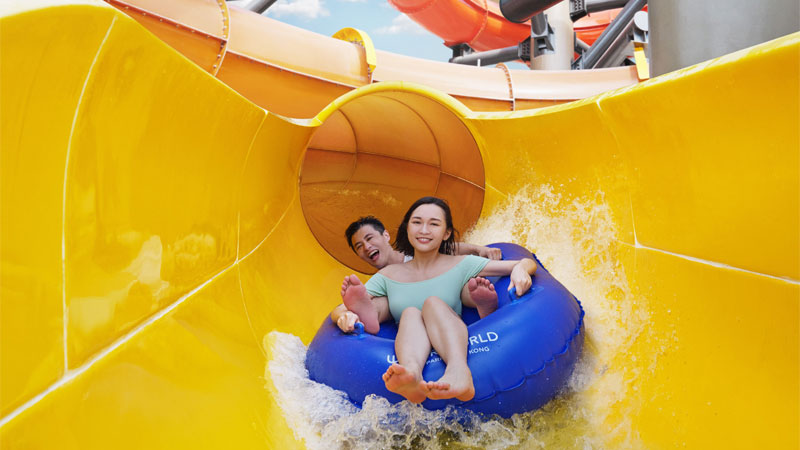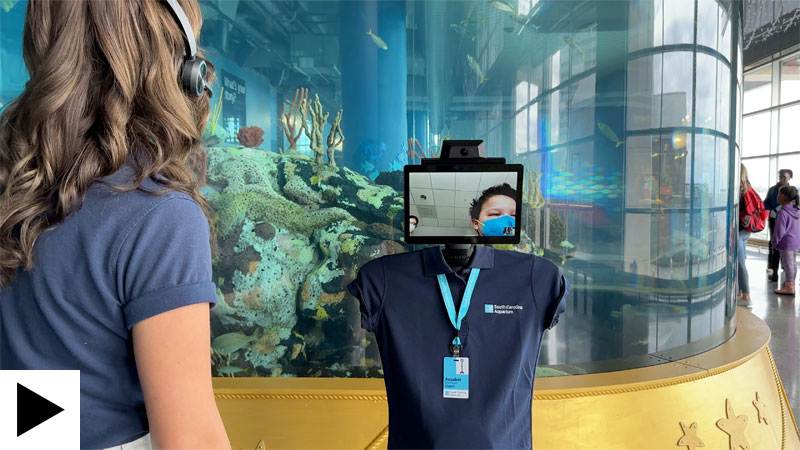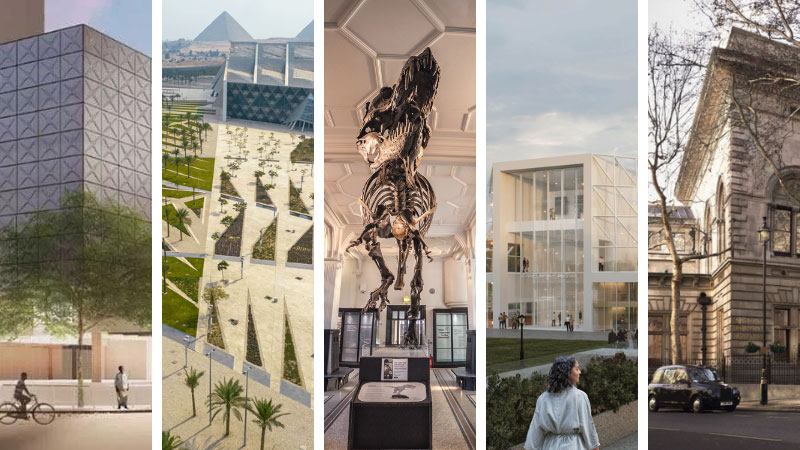 Fourteen of 2023's most anticipated museum openings