feature

A major player is about to enter Brazil's waterpark market with the US$92.5m Acqualinda set to make a splash in Sao Paulo

Businessman Mario Celso Lopes is planning to transform the economic landscape of his hometown by building one of the largest waterparks in Latin America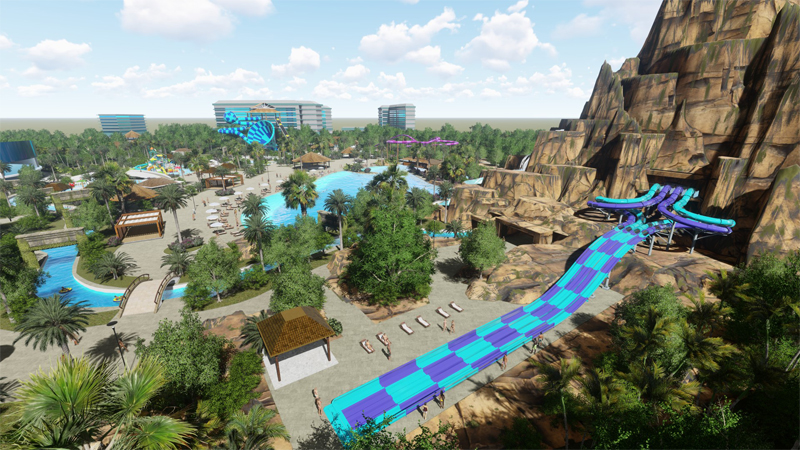 Acqualinda is one of the largest waterpark and most ambitious developments in all of Latin America
Credit: Acqualinda
Work is currently in the final stages for a huge waterpark development in Brazil, with the BRL500m (US$92.5m, €75.5m, £68.3m) Acqualinda tourist complex coming to the city of Andradina, São Paulo, later this year.

Set to open in the second quarter of 2021, businessman Mario Celso Lopes is behind the mega-development, which will be funded by one of the latest private investment funds in the state.

"I had a project in mind 22 years ago, but at the time the plans didn't come together, so I sold everything and postponed it," Lopes tells Planet Attractions.

Originally from Andradina, Lopes selected his home city for the waterpark development, with the aim of boosting tourism in the region. The development isn't just a money making venture for Lopes, rather a passion project.

"Just having the money to make a project happen doesn't guarantee its success," he says. "You have to believe. Every day I wake up, I believe more and more. I go to the construction site every day, participate in the design, make changes. We don't stop working for a single day, because we have confidence in our project."

Once open, Acqualinda will become one of Latin America's largest waterparks. Among its attractions, the 371,000sq m (4 million sq ft) development, will feature the world's largest water rollercoaster at 380m (1,246ft) in length and Latin America's longest lazy river at 1,000m (3,280m).

The waterpark's iconic centrepiece will be a 47m-high (154 ft) volcano with seven slides, while a 6,000sq m (64,600sq ft) wave pool and the largest children's water play area on the content will also feature at 2,000sq m (21,500sq ft). In total, the park will feature more than 30 waterslides, which are being supplied by waterpark manufacturer Aquakita.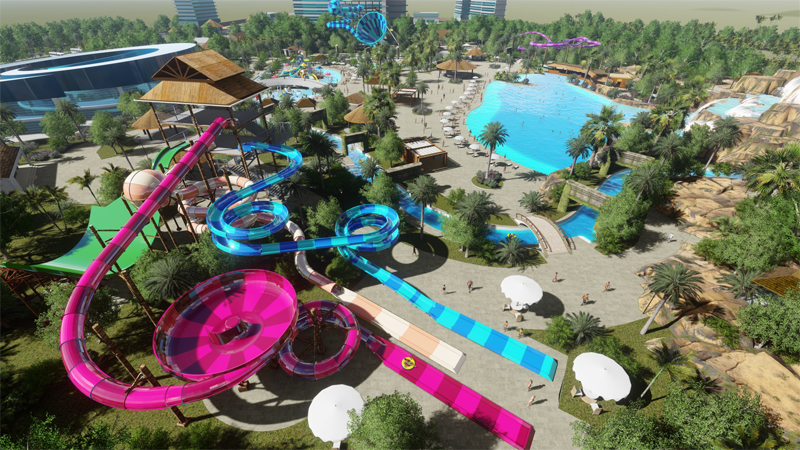 Mexican waterpark manufacturer Aquakita has supplied more than 30 slides for the attraction - Credit: Acqualinda

An immersive world

Storytelling will be an important part of the attraction, with Acqualinda also featuring its own unique IPs.

When guests arrive at the park, they will enter through a life-size space ship, emerging into the world of Acqualinda as explorers of a foreign planet.

"We've worked together with architects, designers and manufacturers to bring not only high end structures, attractions and technology to our park but also a background story that will give visitors an out of this world experience," says Lopes. "This experience will start from the very moment they get to the park."

The story is based around astronaut and scientist Antón, who arrives in Acqualinda with his robot dog. As visitors explore, they can take part in Antón's adventures, meeting the inhabitants as they enjoy the park's various slides and attractions.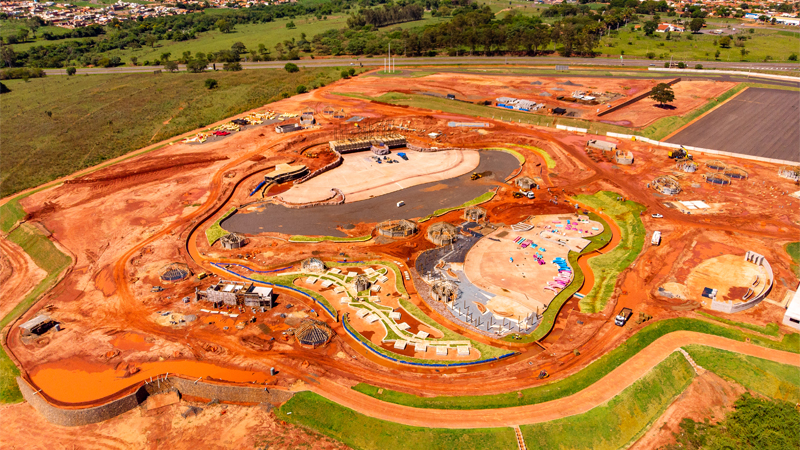 The development is currently under construction, with work expected to be completed for Q2 of 2021 - Credit: Acqualinda

Pandemic effect

Brazil and wider Latin America, much like the majority of the world, have been hit hard by the global pandemic. The country has recorded more than 200,000 deaths since its initial outbreak, with close to eight million confirmed cases in 2020. With vaccination on the horizon and a much more positive outlook for 2021, Lopes is optimistic.

"We believe in the strength of post-pandemic domestic tourism," he says. "Acqualinda will be ready at the right time, giving Brazilians the opportunity to experience entertainment possible before only in large-scale international parks."

It's expected that the development will generate more than 3,000 jobs, also providing a huge boost to tourism-related businesses in Andradina and wider São Paulo. The park will be capable of welcoming up to 15,000 visitors a day.

A second phase of construction will feature apartments and hotels, with more than 2,000 rooms having a daily capacity for 6,000 people. There will also be further leisure options for those planning overnight stays. Adjacent to the waterpark will be Parque dos Dinossauros - an attraction featuring 40 animatronic dinosaurs.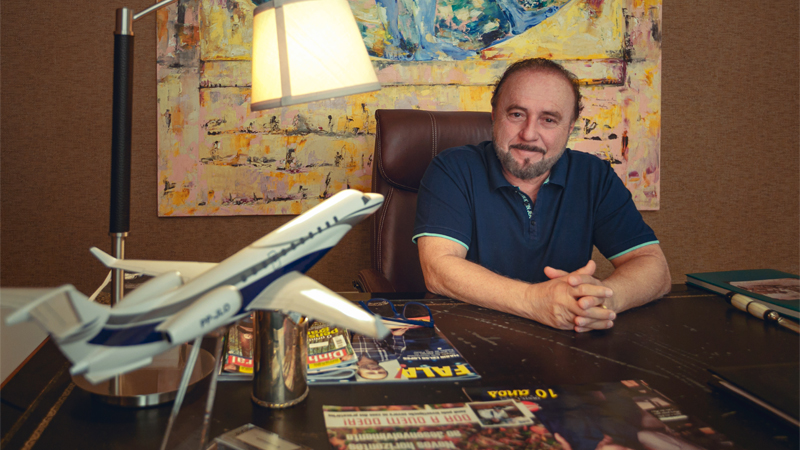 Mario Celso Lopes is the man behind the mega-development - Credit: Acqualinda

The new mayor

In addition to his work on Acqualinda, Lopes has political aspirations. He recently ran as a mayoral candidate for Andradina, winning with a landslide 78.27% of the vote - the highest of any elected mayor in the city's history. Taking up his position in January, the new mayor emphasised the importance of tourism to the city and how developments like Acqualinda will benefit its long-term development.

"Andradina is entering a new phase of its history with an economy that's looking at tourism to drive it forward," he said. "I'm 100% sure that the city will be a new entertainment industry hub in the Latin America, becoming a national example of how tourism can transform a community."




© Kazoo 5 Limited 2022