news

'Game-changing' waterpark and spa development about to open in Hungary

The RQ Water Experience Park and Spa, a new waterpark offering 21 pools and a spectacular water slide tower, will open in Hungary in June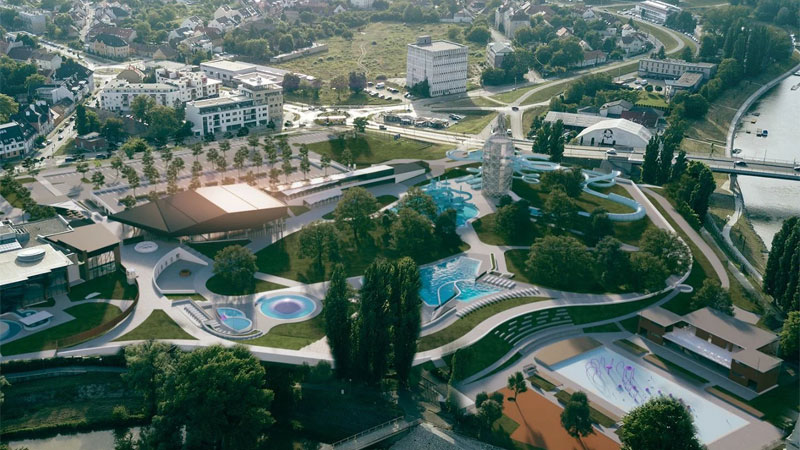 The RQ Water Experience Park and Spa will offer 21 pools alongside water slides and children's play areas
Credit: RQ Water Experience Park and Spa
A new waterpark and spa development boasting 21 pools and a spectacular water slide tower is to open in Győr, Hungary, on June 17.

Called the RQ Water Experience Park and Spa, the waterpark is the result of a £50m (US$63m, €58m) investment and has been described as a "game changer" for the European nation.

Themed around Hungarian culture, the development includes a reconstruction of the existing spa building, along with the 21 pools and a number of attractions, including several water slides and a lazy river ride.

A water slide tower, themed to look like a bottle of soda water, which is said to have been invented in the country, will serve as the park's star attraction. The tower will be illuminated in the evenings, creating a spectacular focal point.



The offering is completed by several children's play areas, as well as bathing, relaxation and swimming spots and a number of food and beverage venues.

The park has been integrated into the nearby Rába Quelle Spa, transforming the facility into a leisure complex.

Billed as one of the country's most expensive spa developments to date, work on the RQ Water Experience Park and Spa began in June 2021 and included the total renovation of the spa, as well as the construction of the waterpark.

Works also saw the addition of a protective dam to prevent possible flooding from the nearby Ràba and Moson-Danube rivers.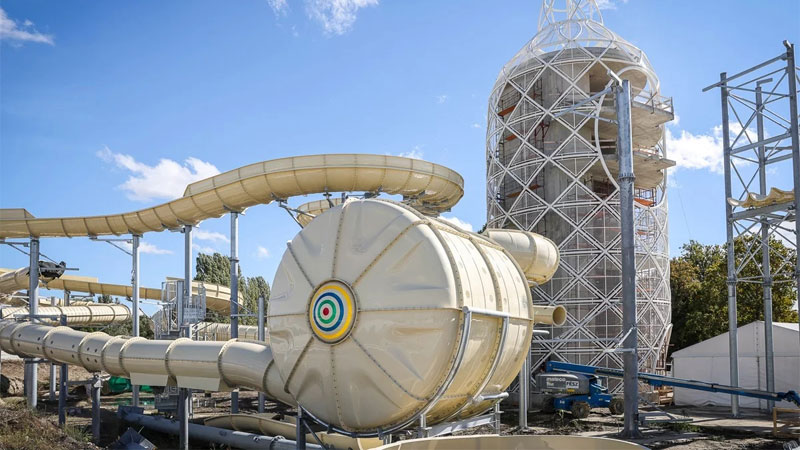 The park will be anchored by a spectacular water slide tower themed to look like a bottle of soda water   CREDIT: RQ WATER EXPERIENCE PARK AND SPA
Waterparks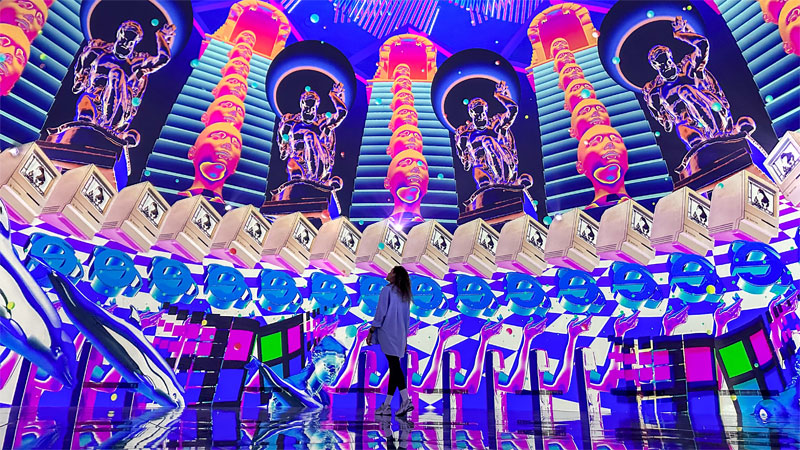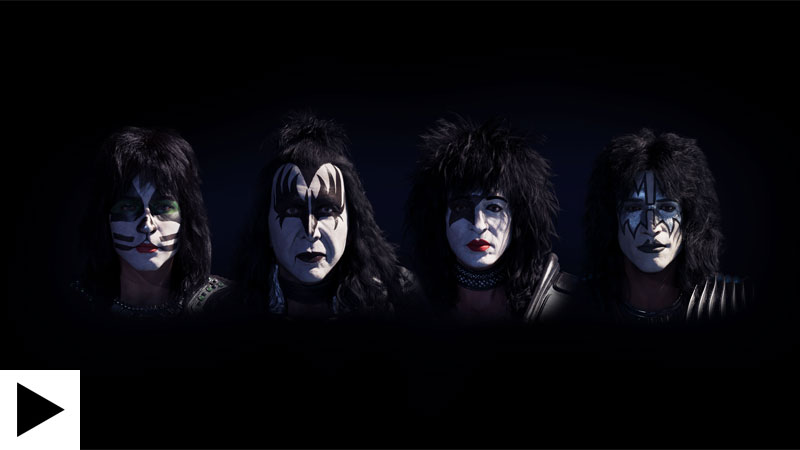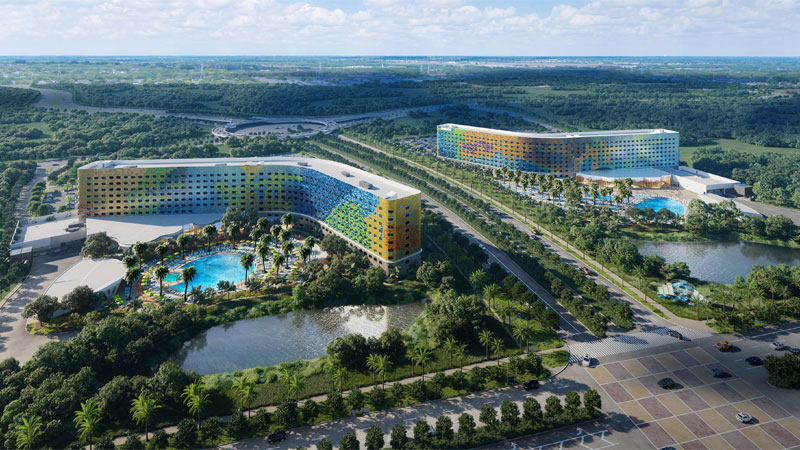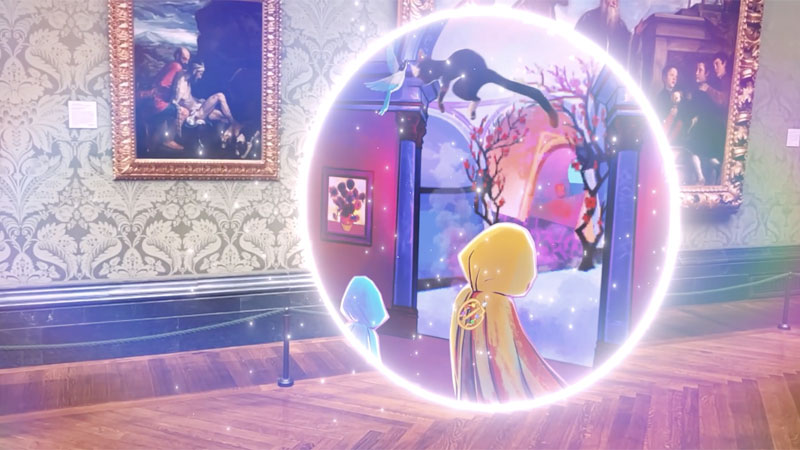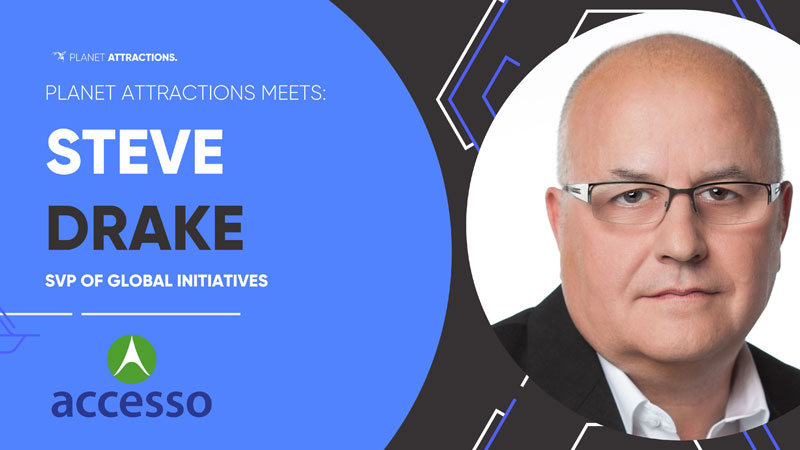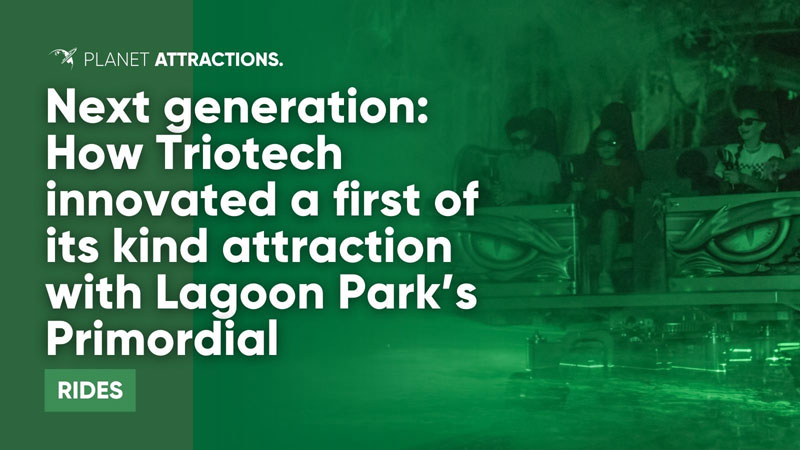 Next generation: How Triotech innovated a first of its kind attraction with Lagoon Park's Primordial