In depth

Project Exo is just the start of Disney's robotic ambitions

Everything is about to get bigger (and smaller) as Disney continues to take the world by storm with its latest animatronic projects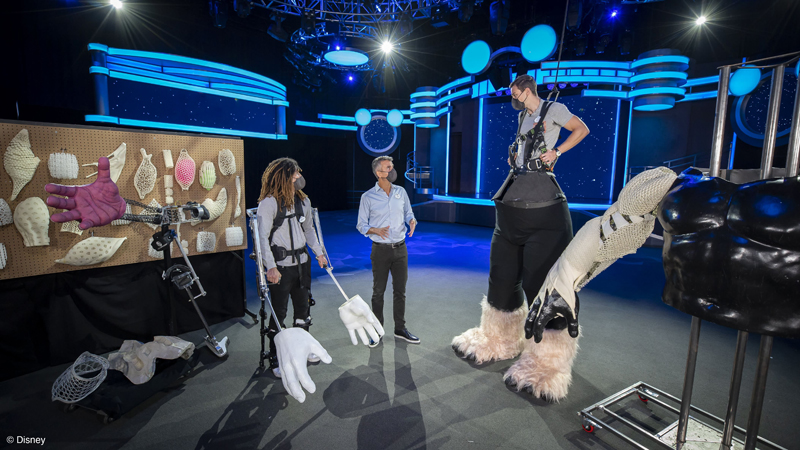 Disney's Project Exo can bring to life characters like The Incredible Hulk and the Wampa from Star Wars
Credit: Disney
Always one to try and bring the magic to its parks, Disney is going above and beyond when it comes to robotics.

The theme park and entertainment giant recently made the headlines for its animatronic creations once again, with the revelation that its Imagineering division is working on Project Exo - a giant exoskeleton that could bring a true-to-life version of Hulk to its parks in the not-too-distant future.

Looking close at Imagineering's development of robotics, we're really just scratching the surface when it comes to Disney's ambition in this realm. The robot invasion is coming and it's being led by the Mouse in the most impressive house.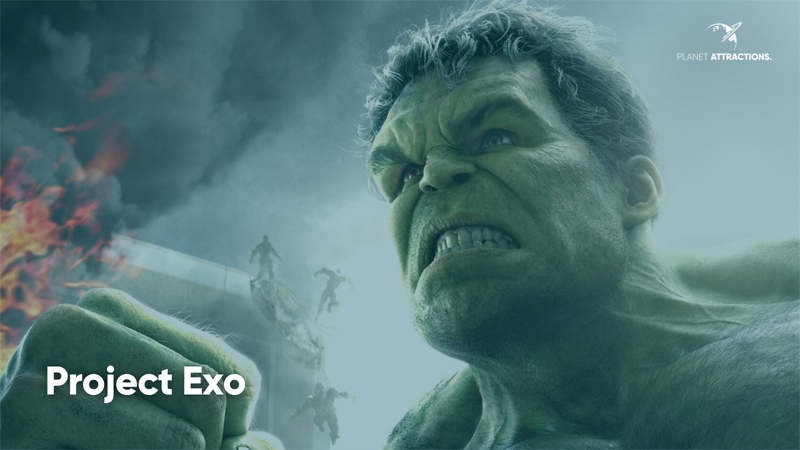 A recent report from The New York Times went behind the scenes of Disney Imagineering to learn more about the work the company is currently doing, specifically with the aforementioned and previously top secret Project Exo.

A "high-tech effort to enable interactions between theme park visitors and large-scale characters," Project Exo can bring large Disney characters - such as the Hulk as spotted during the warehouse tour - to life in realistic fashion.

In addition to parts of Hulk spotted in the warehouse, Imagineer Jonathan Becker was shown standing on "futuristic stilts", while colleague Richard-Alexandre Peloquin was also elevated, this time with "legs the size of oil barrels and feet that resembled those of a Wampa".

The Wampa - an ice monster seen in the Star Wars universe - is a white-furred creature standing at around three metres tall. First seen in The Empire Strikes Back, the full-body exoskeleton currently under development would be able to bring the beast, along with an array of other oversized Disney characters, to life for the very first time - and not just as a static animatronic but as a living, breathing version, plucked right out of the silver screen for Disney's guests.

It's an exciting time when it comes to animatronics, and indeed in this case the combination of human and robots, and Project Exo is just one development strand for Disney as it plans to bring realistic versions of its most popular characters to its parks.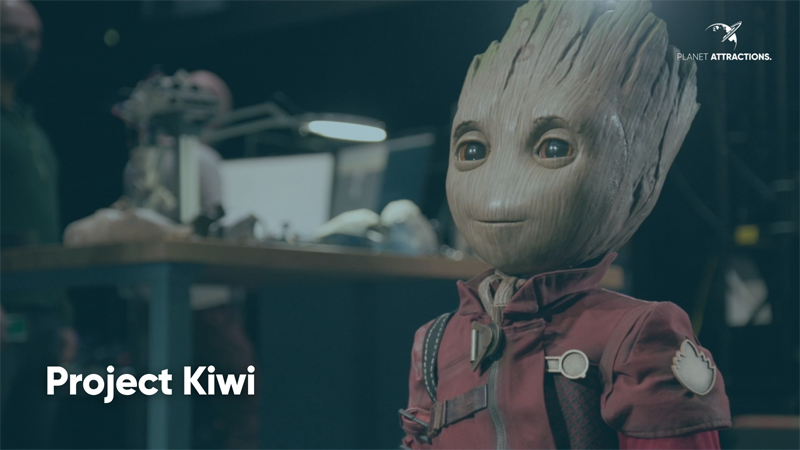 From the oversize to the pint-sized, characters such as The Mandalorian's Grogu could soon also be coming to life in Disney's parks.

It was April 2021 when Disney unveiled its walking, talking and even dancing version of the Guardians of the Galaxy favourite Groot, as developed by the Imagineering team.

The small-scale, free-roaming robotic actor that can take on the role of multiple similarly-sized Disney characters - Groot's companion Rocket Racoon comes immediately to mind.

The prototype robot has a tightly integrated design, which provides more than 50 degrees of freedom in a compact platform that can walk, gesture, and emote in style.

Using custom authoring tools that combine whole-body motion planning and traditional character animation, artists can quickly bring robotic characters to life with expressive motions and interactive behaviors.

At present Kiwi operates through a single cable, which allows operators to deliver live instructions. The prototype model has a 45 minute battery life and built-in speakers for interactions - though that would be quite limited with Groot, being the only phrase he says is "I am Groot".

While the technology is already very impressive, the project team behind Kiwi isn't done. To create an immersive Disney experience, the robot will receive a sensory AI package that allows it to identify people and their faces, meaning Kiwi can react appropriately in specific situations. This is important because eye contact is a key emotive tool for connecting with guests.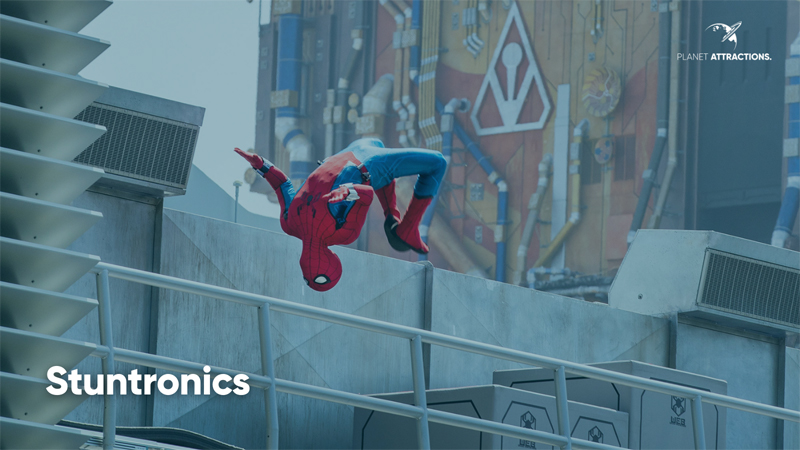 One astounding technological feat already seen in Disney's parks arrived at Disney's California Adventure earlier this year with the launch of Avengers Campus and the debut of a world-first animatronic version of Spider-Man.

Capable of performing acrobatic high-flying stunts, the animatronic has been in development for a number of years at Disney Research, with the Stuntronics technology capable of altering its pose in mid-air, as well as completing sophisticated aerial stunts without the danger of using a stuntman.

At Avengers Campus the technology means that the web slinger can perform stunts high up, directly above visitors' heads.

Beyond Spider-Man, imagine the kind of stunts Disney could now pull off, safe in the knowledge that a highly advanced robot is the one taking the risk. Stuntronics could truly bring the Marvel universe, as well as the wider Disney catalogue to life in a way never seen before anywhere in the world.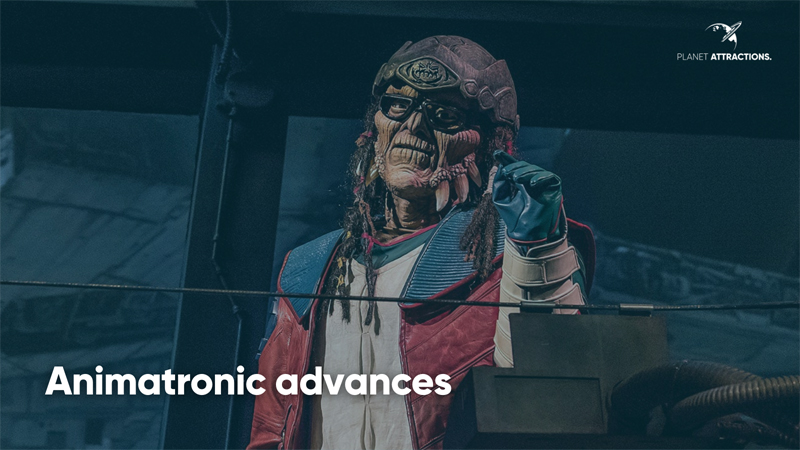 In 2019, Disney showcased new advanced robotics for Star Wars: Galaxy's Edge, which once opened would become a robotic figure of Hondo Ohnaka, a pirate character seen in Star Wars: Rebels.

At the time Disney said that its A1000 advanced robotics was the "next evolution" of its A100 Audio-Animatronic figures that were first introduced by Walt Disney Imagineering in the mid-1980s.

The system for building humanoid robotic figures incorporated new all-electric functionality, replacing former hydraulic functions, producing extremely realistic, lifelike movement, with future humanoid figures able to use this system to ensure the same degree of realism and advanced levels of movement.

Disney has even managed to bring its animated characters to life in realistic fashion, debuting in 2016 its Frozen Ever After boat ride at Epcot.



Replacing the Norway section of Epcot's Maelstrom viking boat ride, the immersive world was given a complete revamped to a Frozen theme, with new special effects, lighting, and animatronics based on the movie's characters.

The appearance of Elsa, Anna and Olaf as they appeared in the Frozen movies was the start of this transformation from Disney with the first appearance of the all-electric animatronic.

The result at the time created Disney's most impressive robotic creations, with the animatronics able to move with grace, while projection-mapping meant that they had fully-animated facial expressions. Add Olaf to the mix and his small size meant that he was one of the most technically-complex animatronics that Disney had ever created.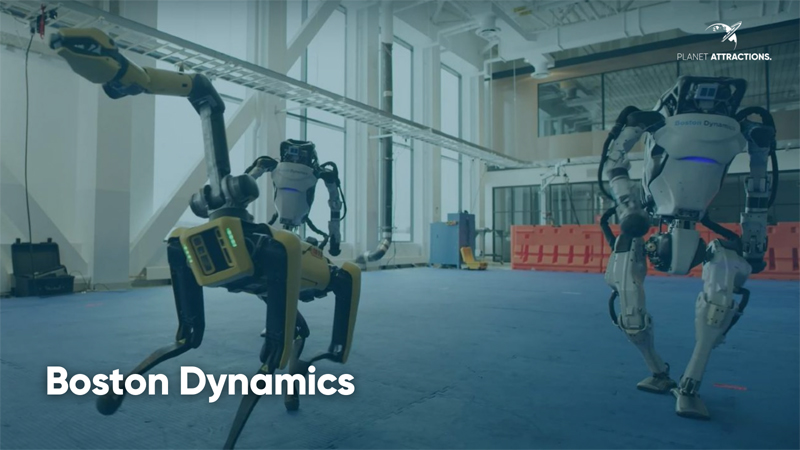 It's not just Disney working on these crazy creations. Boston Dynamics is a company known for its development of dynamic and intelligent robotics, with a number of variant creations, including Atlas - the humanoid robot; Spot - the yellow dog-like creation; and Handle - the long-necked warehouse assistant.

While Disney is bringing the likes of Hulk and Spider-Man to life, creations such as Spot means you could potentially see the introduction of four-legged creatures to theme parks, with characters such as Up's Dug, The Lion King's Simba, or even Mr. Mittens in Soul brought to life in realistic fashion.

So could we see Boston Dynamics team up with a major operator like Disney for the new attraction of tomorrow? We hope so but only time will tell. In the meantime, check out several Spots dancing to BTS's IONIQ: I'm On It.


Theme park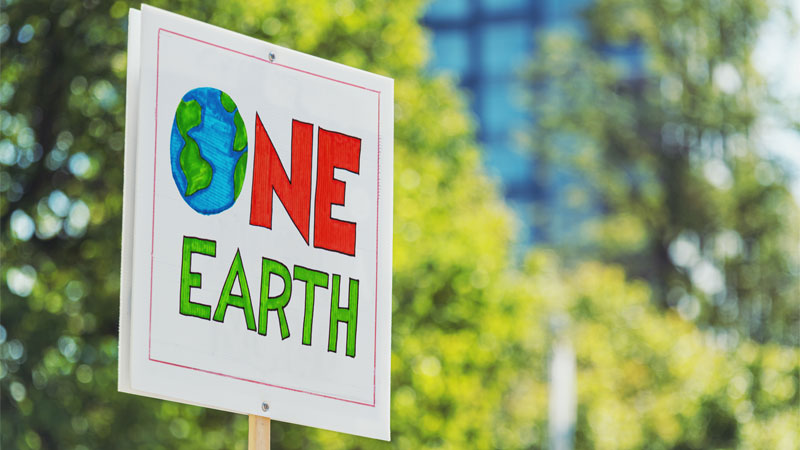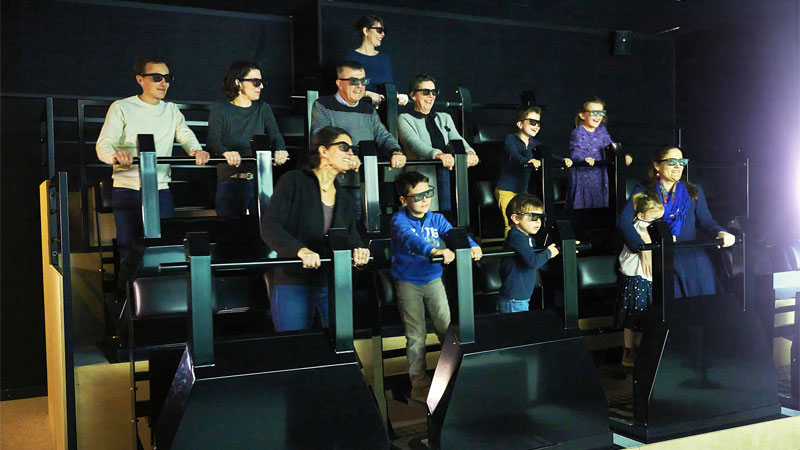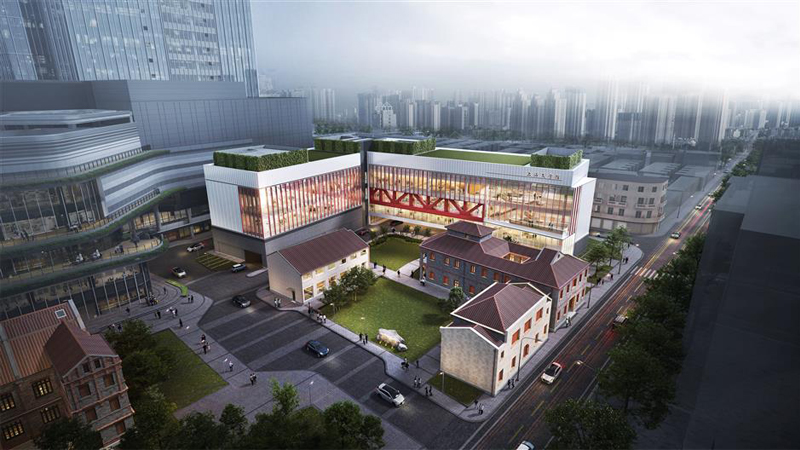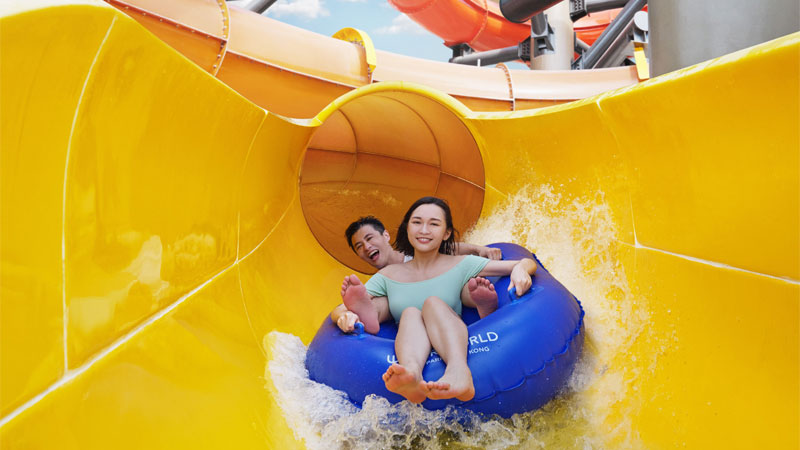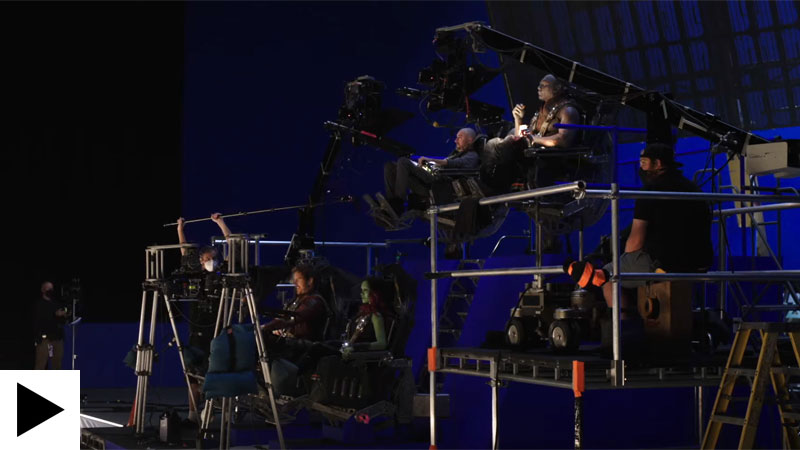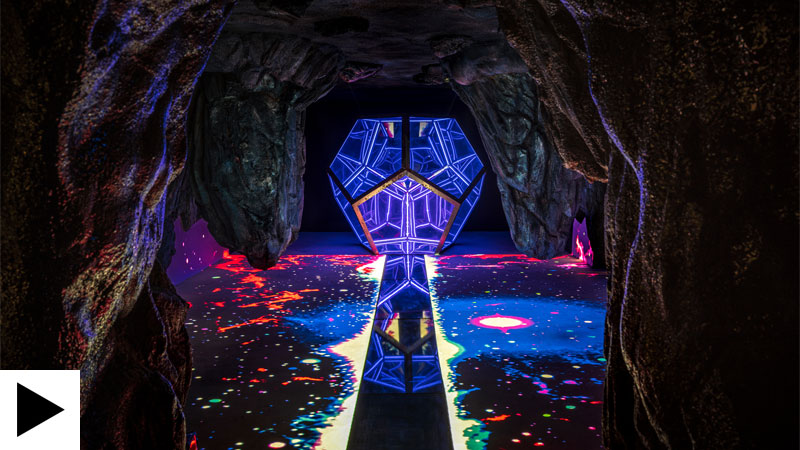 The world's first 'Amazement Park': Wake the Tiger's Graham MacVoy on Bristol's newest immersive attraction