Meow Wolf is about to launch its latest bizarre attraction in the US, with 'The Real Unreal' promising to transport visitors on a sensational adventure into the Meow Wolf story universe.

Debuting in Grapevine, Texas, starting July 14 at the Grapevine Mills mall, guests will enter a seemingly normal house, which expands into a 'realm of creativity'.

Created by 38 Texas-based artists alongside numerous Meow Wolf artists, the attraction is filled with intricate and otherworldly landscapes.

"It's been in the works for four years and is an awe-inspiring self-guided experience for visitors to get lost in," said Dale Sheehan, senior vice president and executive creative director, Meow Wolf.

"The Real Unreal's narrative journey takes a leap through the spaces between universes, and is the first major step in connecting the Meow Wolf story universe."

All Meow Wolf attractions were recently given company-wide accreditation to enhance its guest experience for autistic and sensory-sensitive visitors. Its most recent attraction, Omega Mart, has won numerous awards for its bizarre products and immersive worlds, which have the "uncanny ability to fulfil desires beyond expectation".

The latest experience is also accompanied by a bizarre trailer, which promotes visitors "finding themselves" at the mall. You can check out the video above.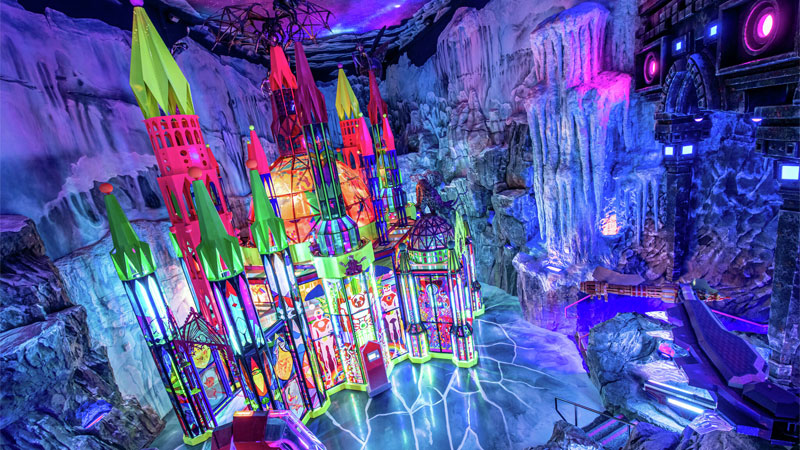 Real Unreal takes guests on a narrative journey between universes   CREDIT: MEOW WOLF