news

Investing in Ireland: Irish Government invests €73m in effort to boost tourism with development of four world-class attractions

In a bid to boost tourism post-Covid in Ireland, Fáilte Ireland has announced plans for major investments into four tourism sites across the country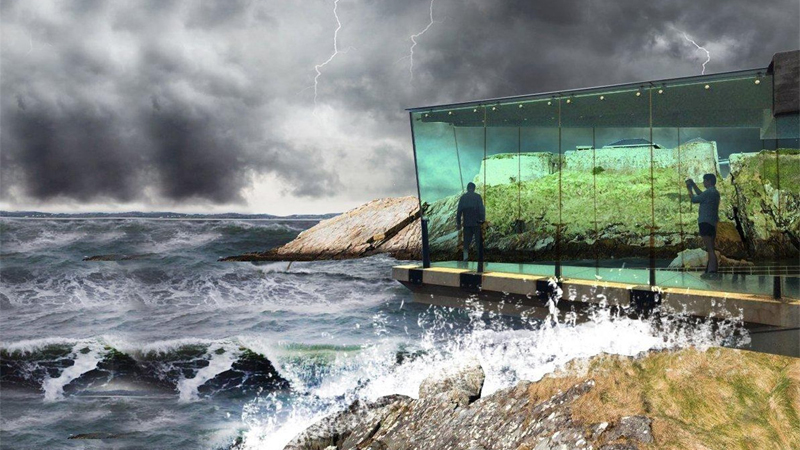 Fort Dunree in Buncrana, County Donegal is investing €12m to turn the attraction into a world-class visitor experience
Credit: Fáilte Ireland
The Irish government and Ireland's tourism body, Fáilte Ireland, are set to invest €73m (US$87.2m, £62.5m) into the development of four world-class visitor attractions across the country.

Coming to the counties of Cavan, Donegal, Dublin and Mayo, the selected projects, say Fáilte Ireland, displayed "the greatest potential to increase employment, drive visitors to the region and lengthen the tourism season beyond the summer".

The tourism body added that more than 8,000 jobs and €290m (US$346.3m, £248m) are expected to be generated over the next decade by the four developments, which are part of its 'Platforms for Growth' funding scheme.

"This significant funding announcement will ensure world-class visitor attractions are created that will attract domestic and international tourists to the four locations which will not just benefit the counties where they're located but will motivate people to stay longer and explore more widely across the region," said Catherine Martin, Ireland's minister for Tourism, Culture, Arts, Gaeltacht, Sport and Media.

"This investment in creative and impactful large-scale visitor experiences is critical to strengthening Ireland's reputation internationally as a must-visit holiday destination and provides a catalyst for further innovation in the tourism sector. This is the most significant investment in visitor attractions ever undertaken by Fáilte Ireland that will have far-reaching national and regional economic benefits."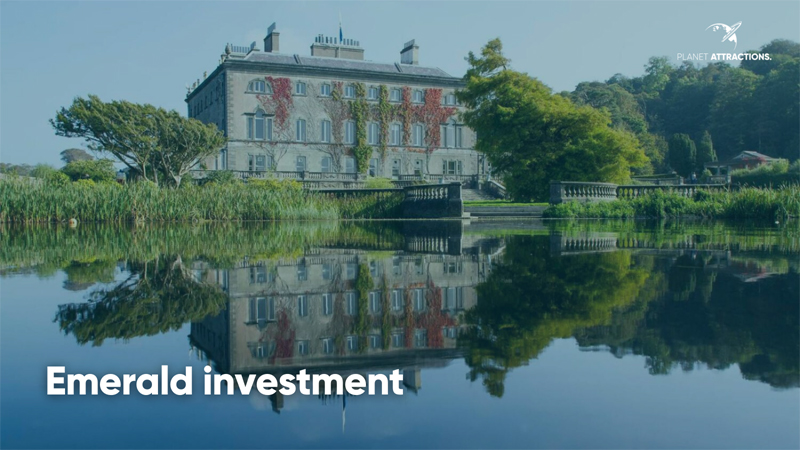 In a bid to boost tourism, Westport House Estate & Gardens will receive €20.2m towards a €36m overall investment into the house and its grounds


Of the total investment, Fáilte Ireland will contribute €44.3m (US$52.9m, £37.9m), with the remaining funding coming from public and private project partners.

€4.8m (US$5.7m, £4.1m) will be invested into a new flagship attraction at Shannon Pot & Cavan Burren Park, with a new experience telling everything from the story of the Shannon, to the geology of water, and the mythology and impact that the river has had on the history and commerce of Ireland.

For the second selected project, €9.3m (US$11.1m, £8m) has been awarded for an overall €12.5m (US$14.9m, £10.7m) investment to develop a world-class tourist attraction at Fort Dunree in Buncrana, County Donegal.

Expected to generate €19.5m (US$23.3m, £16.6m) in its first five years, the development will showcase the maritime, military, social and political history of Fort Dunree, including an ascent to the High Fort, which offers stunning views of Lough Swilly and its surroundings. Plans also potentially include the development of the glass walkway, bridging two elements of the site.

Fáilte Ireland will also invest €10m (US$12m, £8.6m) towards an €18m (US$21.5m, 15.4m) state-of-the-art flying theatre for Dublin.

Called 'This is Ireland', the flying theatre attraction is expected to generate €48m (US$57.4m, £41m) in direct tourism expenditure, supporting 1,336 jobs in the area.

The immersive experience will consist of multiple shows. Taking an edutainment approach, the attraction will educate visitors on Irish history, also allowing them to discover the Ireland of today, leading to the finale, which is a simulated flight through Ireland.

The final, and largest, investment goes to Westport House Estate & Gardens in County Mayo, which will receive €20.2m (US$24.1m, £17.3m) to ensure the historic site is developed as a world-class visitor attraction.

Including the funding from Fáilte Ireland, total investment into the site will be more than €36m (US$43m, £30.8m). A key element of the plan is the 'Wild Realms' project, which aims to allow visitors to connect with nature and enjoy the wild flora and native woodlands across the vast 300-acre estate. The 18th century Westport House and its gardens will also undergo a restoration.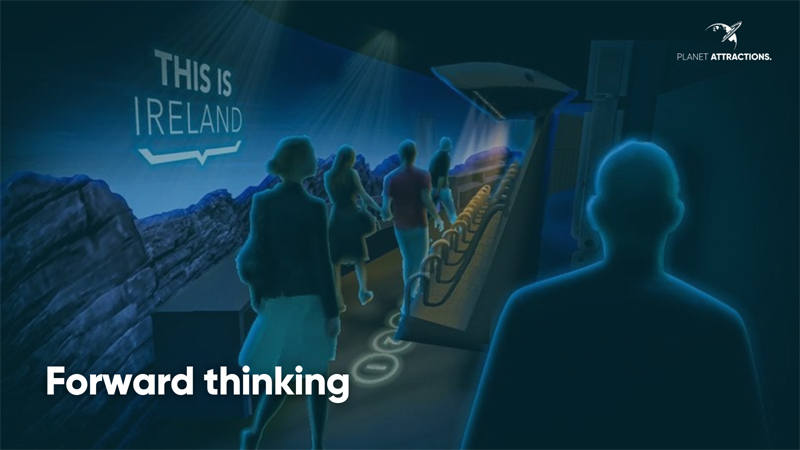 This is Ireland is an €18m flying theatre experience coming to Dublin


Platforms for Growth is one of a number of investment mechanisms that Fáilte Ireland has developed in recent years to drive sustainable development of the tourism sector leading to job creation and revenue growth. The scheme is funded under the Government's Project Ireland 2040 strategy.

"Driving regional tourism growth has always been a key priority for Fáilte Ireland but it's now more important than ever as we rebuild the sector and recover from the devastation of Covid 19," said Paul Kelly, CEO of Fáilte Ireland.

"The aim of the Platforms for Growth funding scheme is to grow Ireland's stock of large-scale visitor attractions to appeal to both domestic and international visitors. The standard of applications received for this scheme was incredibly high and we are encouraged by the level of innovation and creativity demonstrated. The four awarded projects are truly best-in-class. They are diverse, engaging and unique and will help visitors connect with Ireland and bring the country's vibrant culture, heritage and people to life."

As Ireland's national tourism authority, Fáilte Ireland says it plans to continue to invest significantly over the coming years, signalling its intention to launch further investment schemes to support the post-Covid recovery of the tourism sector. Included in this will be investment schemes linked to the outcome of regional tourism plans, which are currently being developed.
Visitor attractions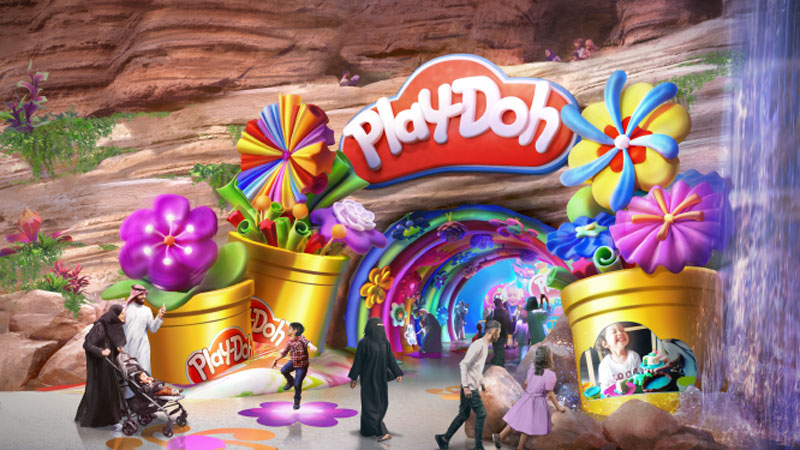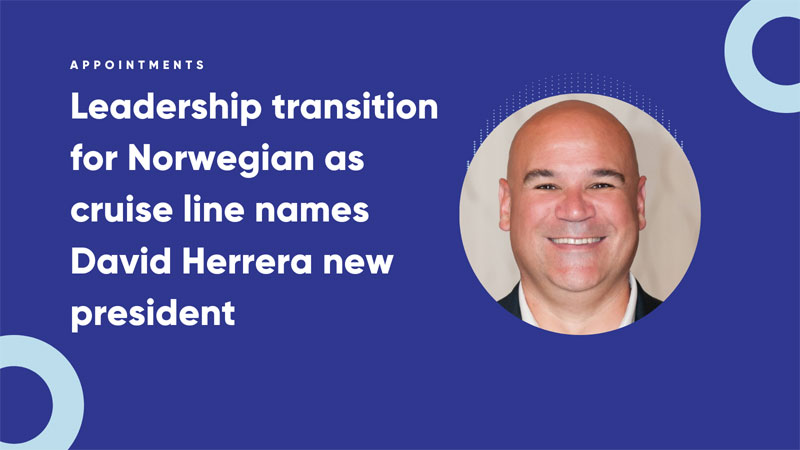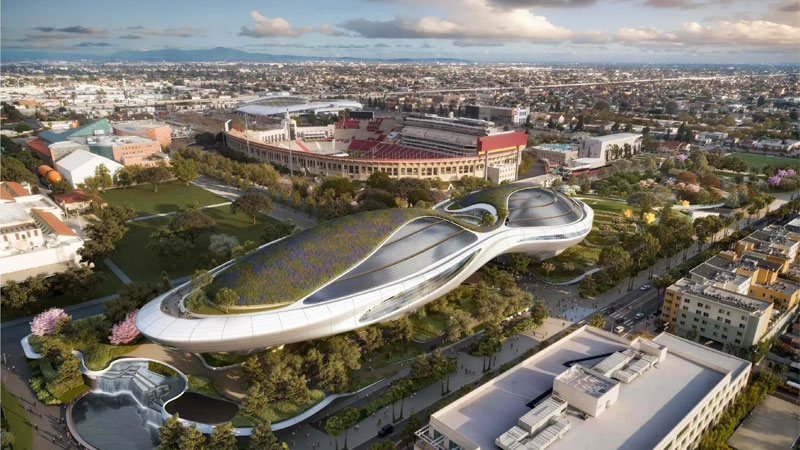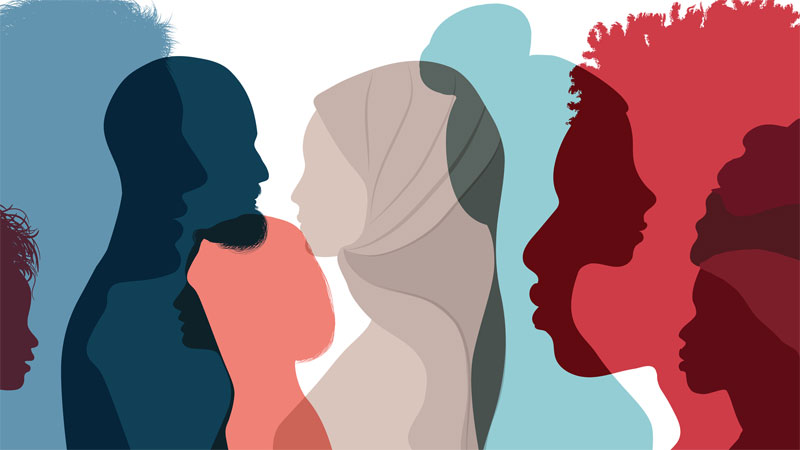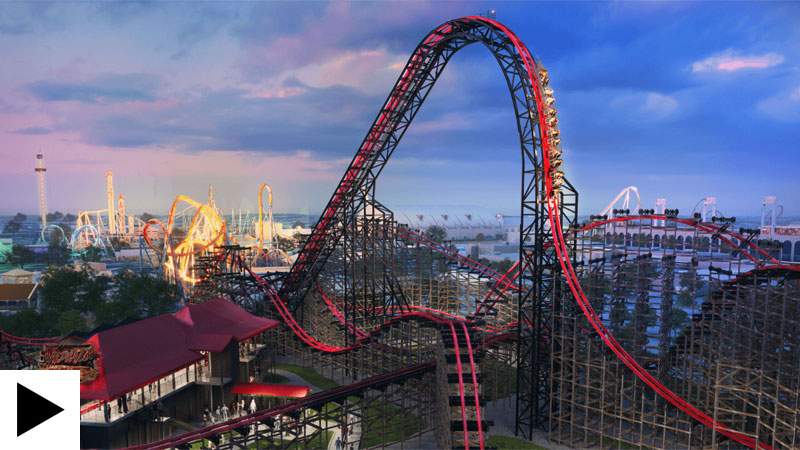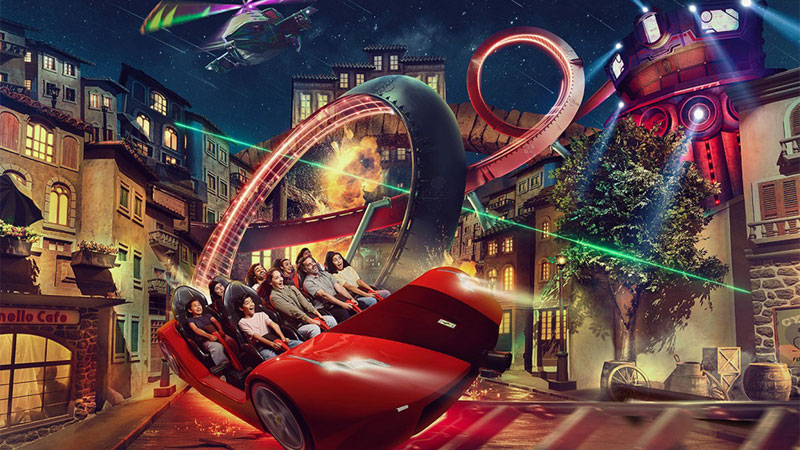 Mission Holovis: How Holovis brought Ferrari World Abu Dhabi's immersive mega coaster Mission Ferrari to life