In depth

100 years of Liseberg: Andreas Andersen on park's centenary additions

Andreas Andersen speaks to Planet Attractions about what's coming for Liseberg following the launch of Luna Park, the opening of the Grand Curiosa Hotel and the soon-to-open Oceana waterpark

A theme park uniquely placed in the centre of Gothenburg since 1923, Sweden's Liseberg is celebrating its centenary in style.

A key addition for 2023 is Luna Park - a themed land at the peak of Liseberg offering views of the city and, most importantly, several new attractions.

The most exciting of these attractions is Luna, a family coaster, described as the "jewel in the crown" and an investment that serves as a focal point for this brand new area of the park.

The Vekoma-manufactured coaster is a custom Boomerang model which is the tallest and fastest of its kind anywhere in the world. Reaching heights of 109.9ft (33.5m) and speeds of up to 42.3mph (68kmph) Luna offers "flights to the moon", with the ride car, which resembles a rocket ship, carrying guests backwards, then forwards, then backwards again over the 738ft (225m) track. Luna launches alongside two other family attractions - the Technical Park-manufactured Turbo motorcycle ride and the Zamperla-manufactured Tempus spinning tower ride.

A second major addition to Liseberg is Hotel Curiosa - a brand new offering that brings magical moments into an accommodation setting, combining the wonder of Liseberg with a modern hotel experience.

Described as "the most fantasy-filled family hotel in Sweden", the star-shaped hotel building is nine storeys high and has 457 rooms. It also acts as an anchor point between the theme park and another new addition set to open next year - the Oceana waterpark.

With direct access from the hotel or from its own entrance, Oceana's guests will be able to enjoy everything from quiet sandy beaches to high action waterslides.

Supplied in the first phase by WhiteWater, Oceana is currently under construction and is planned to be completed in the spring of 2024.

Combining Luna Park, a new hotel and a second gate, this trio of additions tees up Liseberg perfectly to enter its second century. Tasked with leading this historic theme park into its next 100 years, Liseberg CEO Andreas Andersen speaks to Planet Attractions about what's coming for Liseberg as it turns 100...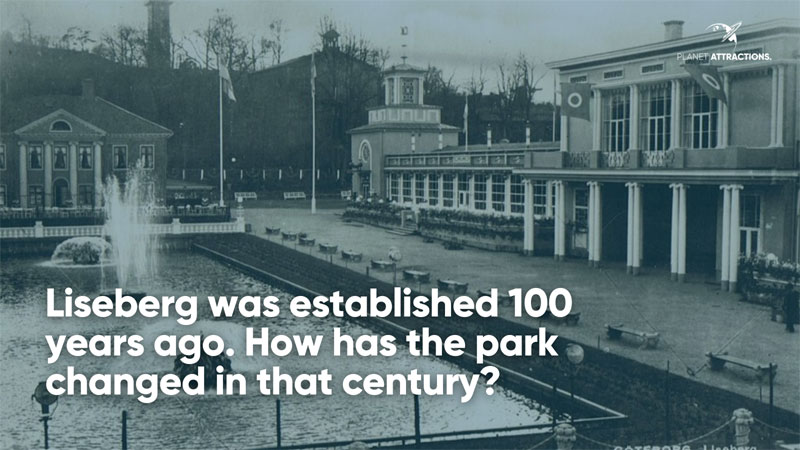 "The park was established in 1923 in connection with a large industrial exhibition that was celebrating the 300th anniversary of the city. It was established as a fairground and was just supposed to be there for a year or for a season. But then it got really successful, people liked it and it stayed on, and here we are 100 years later.

We went from being a temporary fairground to becoming a permanent installation in the cityscape. You could also say we are part of the Scandinavian urban theme park tradition, in good company with Tivoli in Copenhagen, Grona Lund in Stockholm and Linnanmäki in Helsinki."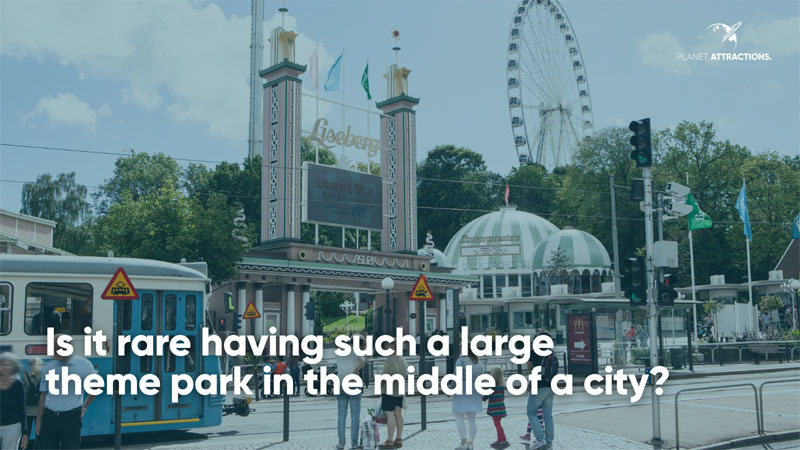 "It's rather unique, especially to the Nordic countries where these kinds of parks have survived. When Tivoli opened in Copenhagen in 1843, it was outside the city and the same is the case with Liseberg.

In both cases, slowly the city grew around them. The same was actually the case, for example, in London, where you have the Vauxhall Pleasure Gardens, which was actually sort of the inspiration for Tivoli in Copenhagen or Jardin de Tivoli in Paris.

With increasing real estate prices these venues went away. But for some reason, the Scandinavian city parks have endured."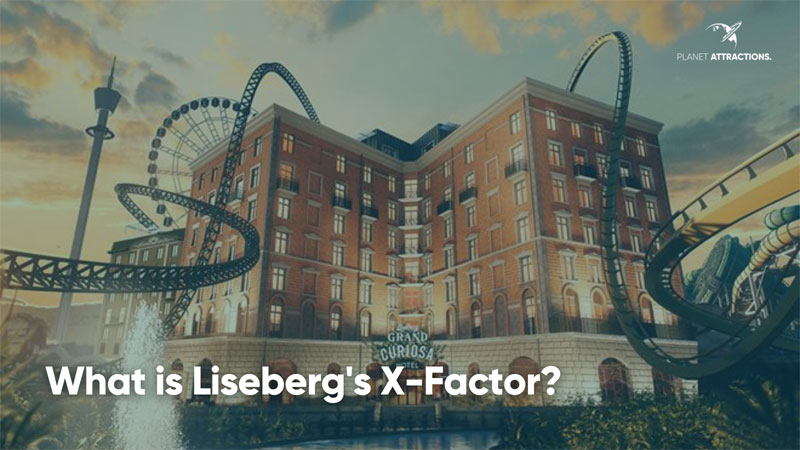 "For me personally, it's actually not so much the park as it is the people. It's a really wonderful organisation and I could not have better colleagues.

It's a park that is operated very much with passion, but also with a long-term perspective on how we should curate and develop the park, which is quite rare in today's world where lots of parks are operated by private equity-owned entities.

The perspective comes a little bit different than it is here where we try to operate the park with the next generation in mind. That's quite unique."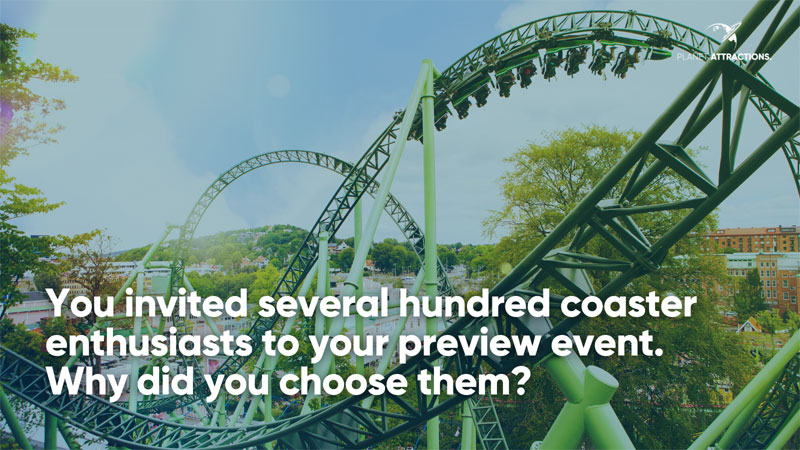 "We had the ECC here. We also had American coast enthusiasts among a number of clubs. I think the fan community for me is actually very valuable in the sense that they are our biggest fans, but they're also our most honest critics.

As a test group, they make total sense because they will give you the list, you know, both when it comes to the hotel, but also to the park.

We enjoy hosting these events. It's usually a lot of fun. But you also get a good feel for where you are with the product and your delivery."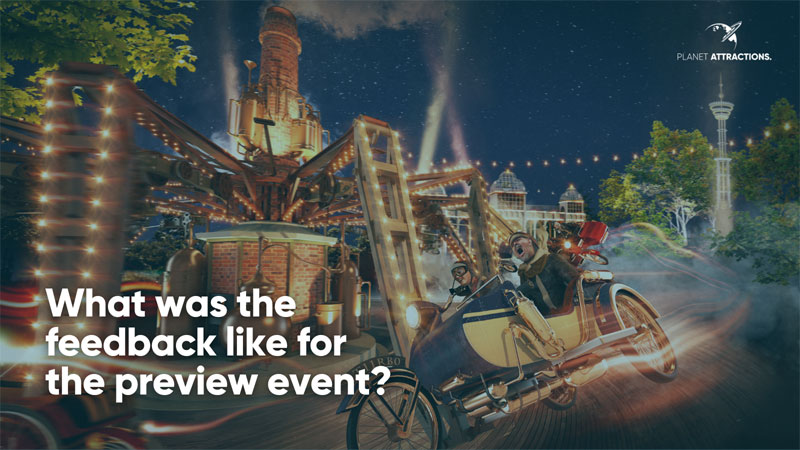 "Overall positive I would say. I mean, obviously it's a completely new hotel. The group that we invited here were the first actual guests and obviously we've not been perfect in everything but they seemed happy."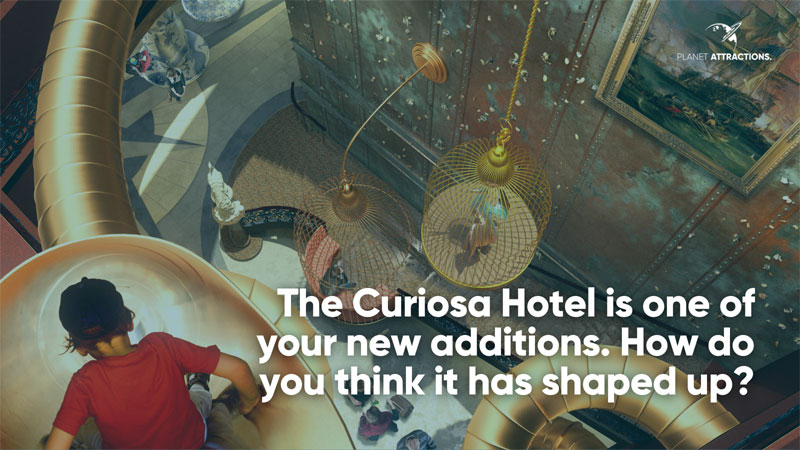 "I think when you build things or you're part of projects like this, you're always your own worst critic. I can honestly say that I've never really ridden a rollercoaster that I've built myself or are a part of building myself that I enjoyed. It's a little bit the same thing here with the hotel. I haven't stayed here yet, and maybe I will soon, but I have to sort of feel a little bit courageous because it's always difficult, tasting your own food or assessing your own product.

I think it's a really, really nice hotel and a nice product. In many ways, it's actually better than what I hoped for. But then again, I'm not really the right one to judge this - it's the guests."




"When we started planning this project, we actually did some very broad studies. This is a very data-driven project. You need to have a vision and you need to have this idea. But you also have to make sure that it fits the market and also fits the needs of both the company but also the destination.

When we did these broad studies, market studies and feasibility studies, the hotel in combination with the waterpark was basically the project that performed the best in modelling because the hotel would benefit the amusement park as a natural extension and the waterpark would both help as an engine, as a driver for hotel occupancy outside of the dry parks seasons. It would also benefit the destination. It would have some ripple effects to other hotels in the city.

As we are a city-owned park, we have to make sure that we keep this destination perspective in everything we do. This was the investment that made the most sense. But we also tested expanding the park with more attractions, doing an indoor park - all these different kinds of things. This was basically the project that ticked the most boxes."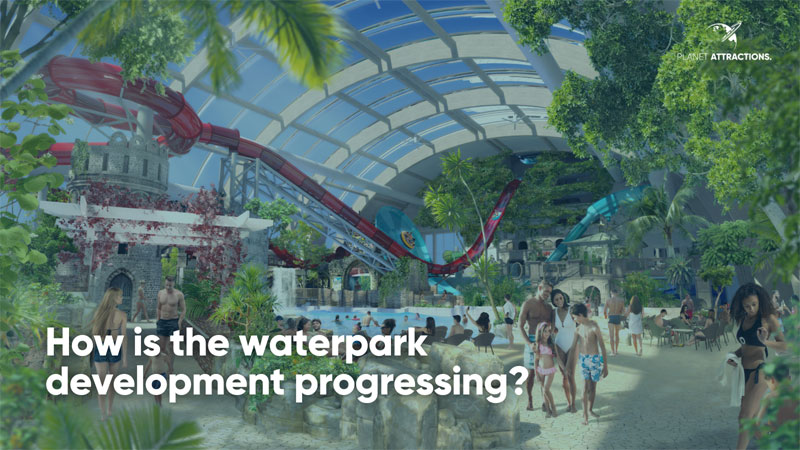 "When we started planning the waterpark, we'd kind of, I would say, took some of the best components of the existing parks that we looked at. We went to America and looked at some of the American waterpark hotels, and we went to Europa Park and visited Rulantica, and we visited many of the Centre Parcs around Europe.

The parks we liked the best were parks that definitely had a thematic layer. But we also like the parks that, for example, have natural daylight, which we think is an important part of the experience. We also liked those that had lots of greenery and not just fake, but natural greenery, which is something we think gives a good ambience.

The park we're building is kind of like a fusion between a classic Centre Parc - rather lush green, tropical feel - but then I would say with a really nifty, very ambitious ride package. It's some big rides we've built in combination also with some thematic elements. It's not a themed water park as such. We're going more light on the theming, but I hope it's going to have a good ambience and a good feel to it."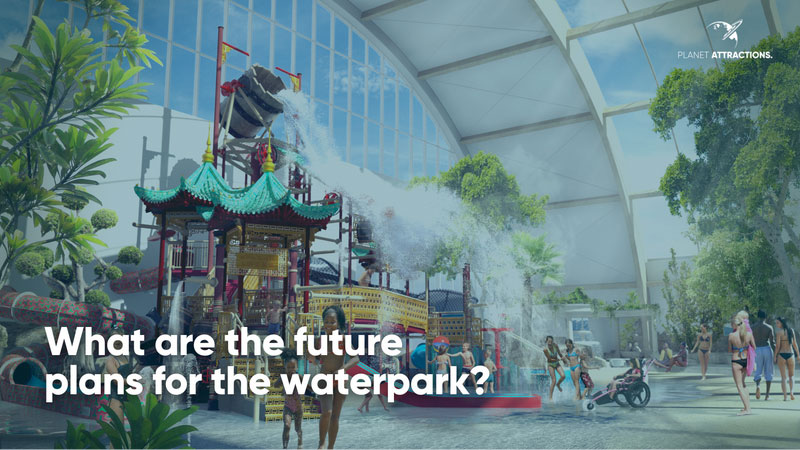 "We're building phase one and two, which is the indoor, and the first phase of the outdoor. But then there is the third phase - also outdoor - which has been decided on, which will open a year after. Then we have a fourth phase where we're actually in planning right now, which will also be primarily outdoor, we think. But then there's also the fifth and the sixth, so it's going to continue to develop.

I think it's quite wise to build it organically, because I think that's also very much one thing we've learned about Liseberg is the fact that it never stops evolving. We will continue to change and evolve and invest. I think that's going to be the same with the waterpark."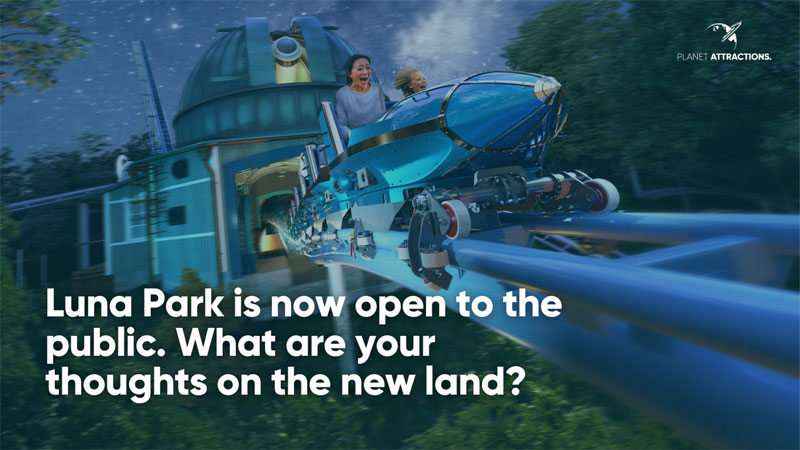 "I did my first ride of Luna Coaster today. We were actually opening a ride that I had never been on, which is a first for me. But it just turned out that way. It's a great ride and it does the job in the sense that we wanted a family ride that kind of bridges between the children's rides in our kid's area and then bigger ones, with the new ride being a little bit more intense but still a family ride on the mountain. I think Luna Coaster does exactly that.

There's also a logistical component to the project. One of the challenges we've had over the last year, especially that, after Covid and operating with self-imposed capacity restrictions, is that it gets very crowded in some areas of the park and then we have an area on the mountain, where we have a lot less guests. Our hope is that we can distribute the guests a little bit better by putting an anchor attraction like a rollercoaster up there, so I think it's going to do the job."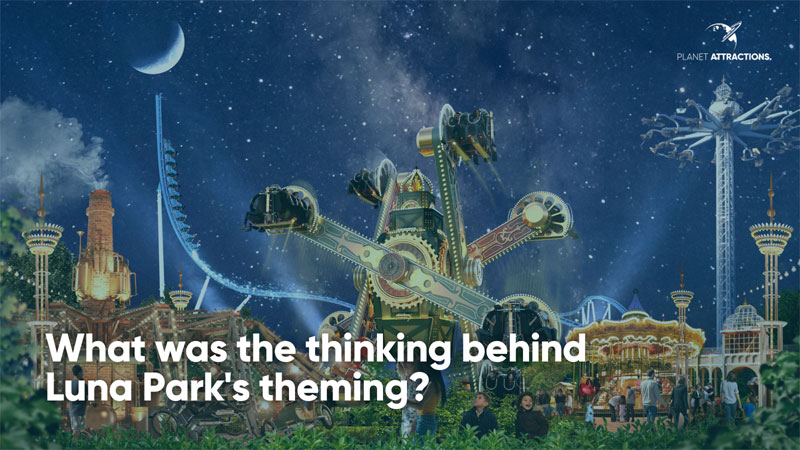 "The area is called Luna Park and it's sort of an homage to the origins of Liseberg, which was a fairground. They built these Luna Parks, especially in the twenties and thirties around the world. This is sort of our take on that tradition. It's its own little area and especially in the evening it's quite pretty. There are going to be quite a few things that will go in over the coming days. But it's going to be a really nice-looking area, especially at night."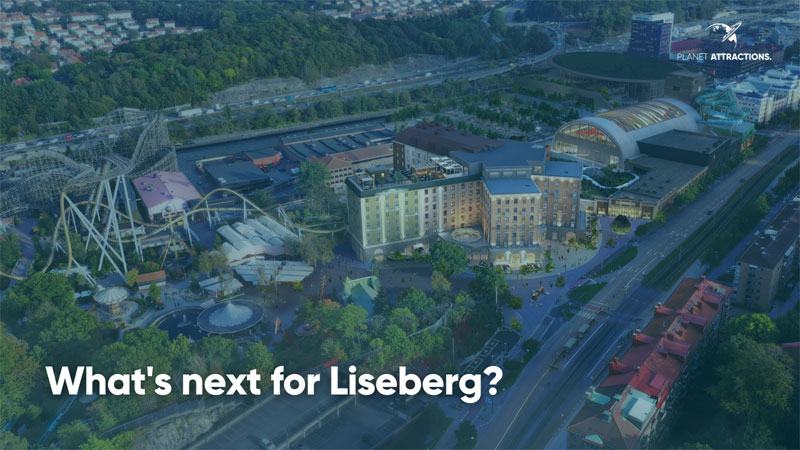 "A lot of the things that we had planned were disrupted by the pandemic. I have to be honest to say that because the pandemic hit us quite hard in the sense that we were closed for 17 months, this meant that we lost a lot of money over those two years.

We had to refinance and we also had to really look at our investments very critically over the coming years. We had a few things up our sleeve for the coming years. The real big investments will be there and they're in the early planning but we will probably have to save up for a year or two before we go to market with these plans."
Theme park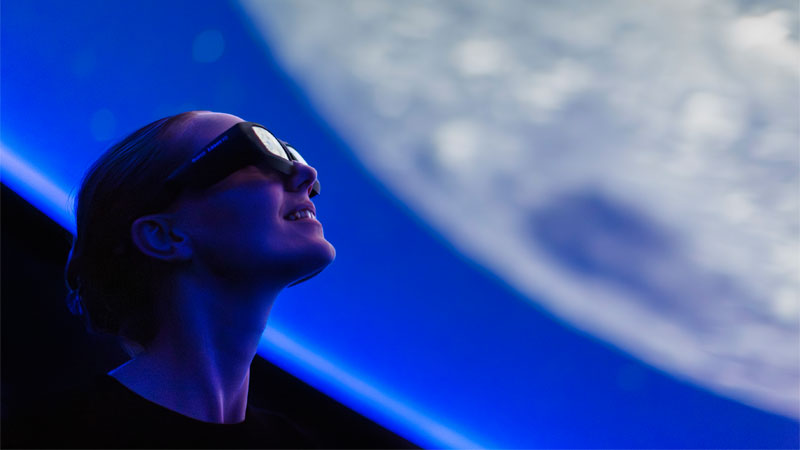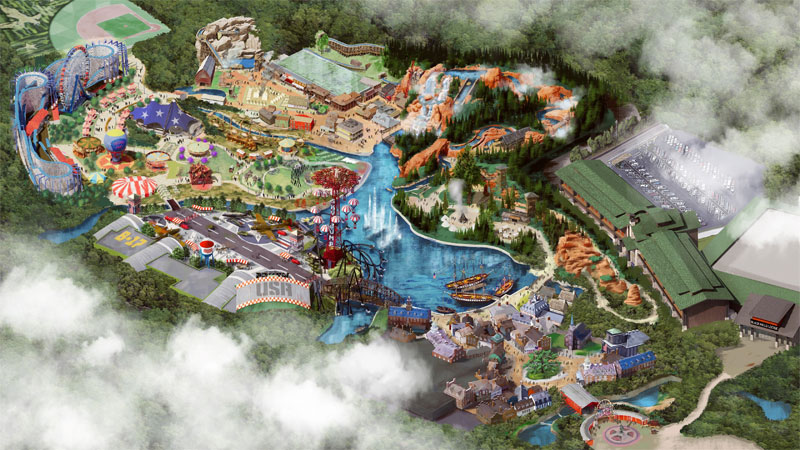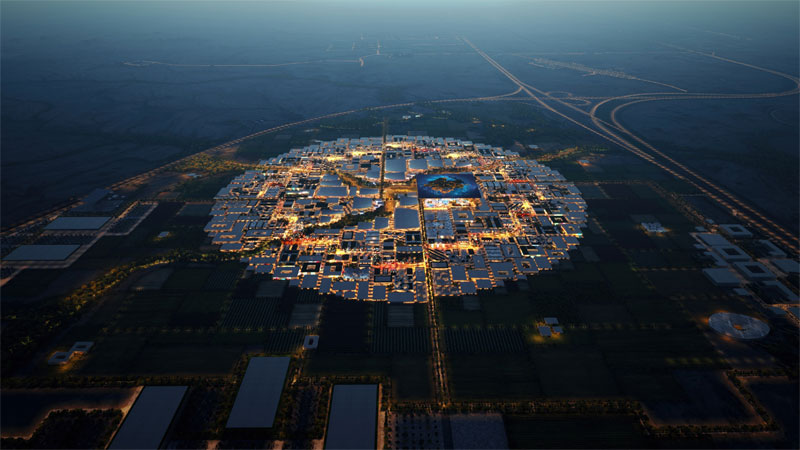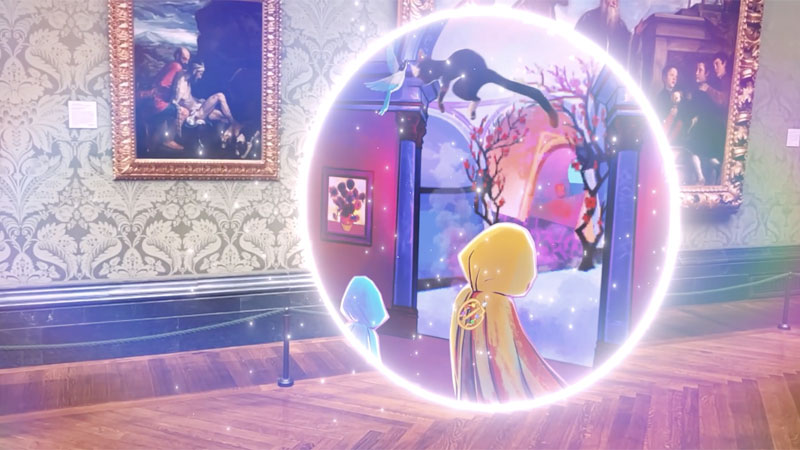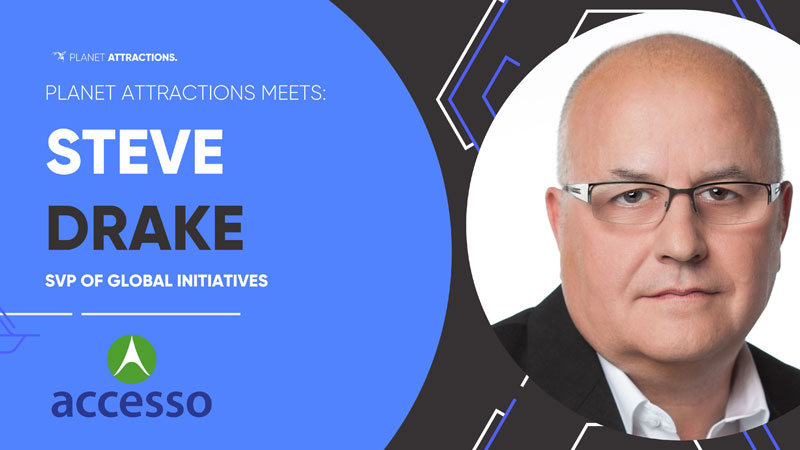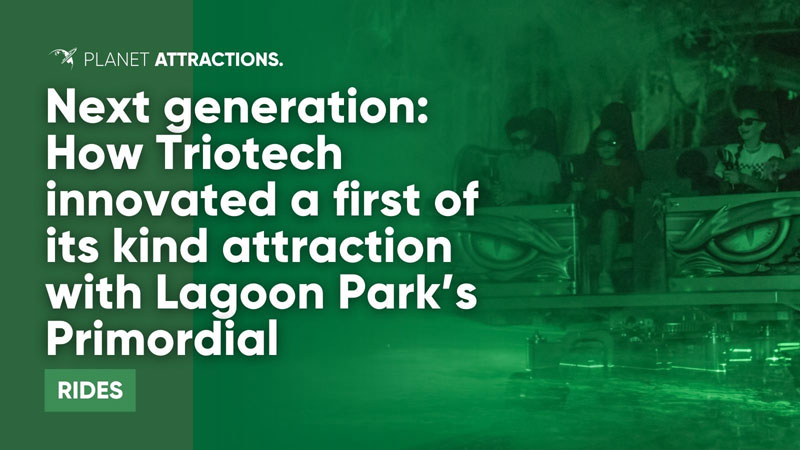 Next generation: How Triotech innovated a first of its kind attraction with Lagoon Park's Primordial