news

'Fjordarium' the centrepiece of Oslo's proposed Fornebu Brygge ocean campus project

A Fjordarium with a literal window to the ocean is at the heart of a proposed development in Oslo, with the plans forming 'an important part of the regeneration and conservation of the fjords of Norway'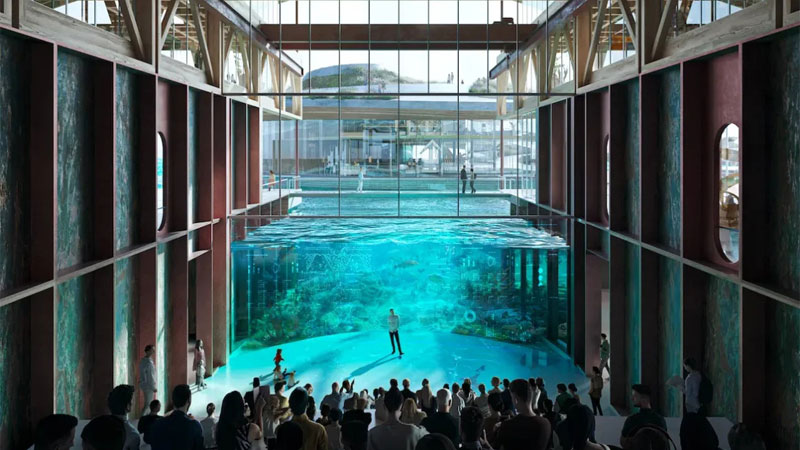 The Fjordarium will offer a window into the living ocean, with an underwater window offering visitors a look at the Oslofjord itself
Credit: Aesthetica-Studio
Plans for a mixed-use redevelopment of the former Oslo Airport have been reimagined, with UK-based Haptic Architects joining forces with Norway's Oslo Works to present a living ocean campus.

According to the proposal, the Fornebu Brygge development will focus on the role of the ocean, sustainable marine industries and "ocean tech", with the development forming "an important part of the regeneration and conservation of the fjords of Norway".

Covering 45,000sq m (484,000sq ft), updated proposals for the Fornebu Brygge development feature an aquarium with an underwater window looking directly into the fjord. Plans also include a marine centre, a watersports park, floating saunas and a ferry terminal.

Dubbed the 'Fjordarium' the aquarium building will allow visitors to observe marine life in the fjord itself. Presenting a giant wall, which shows the view of the fjord from underneath the water, the design has been created in collaboration with the Norwegian Institute for Water Research to best preserve marine biodiversity, both underwater and along the shoreline.

"The building is designed to withstand the fjord's waves and currents and bring natural light into the spaces below water level," said a statement from Haptic Architects.

"Enabling unique exposure to the Oslofjord, it will focus on challenges and solutions for cleaning the fjord, which has been heavily polluted as a result of agricultural waste."

With an eco-message at the heart of the development, above ground buildings will be mainly constructed from timber and carbon-neutral concrete. The buildings will also be powered from renewable sources, while the possibility is being explored to also use marine steel from decommissioned oil rigs, ships, and oil pipes as structural and non-structural elements in new buildings.

In addition to Fornebu Brygge, a wider development by Sjø - a joint venture between developer Selvaag and tech company We Are Human - will include residential, commercial and cultural buildings. The entire development will be connected to Oslo by a metro line.
Animal attractions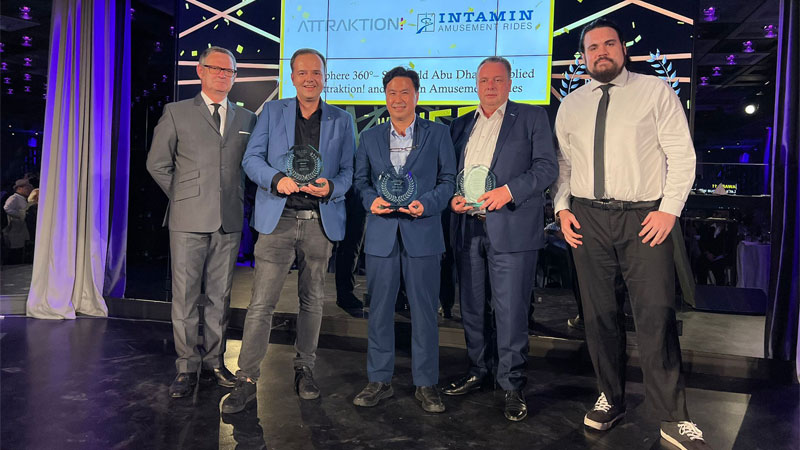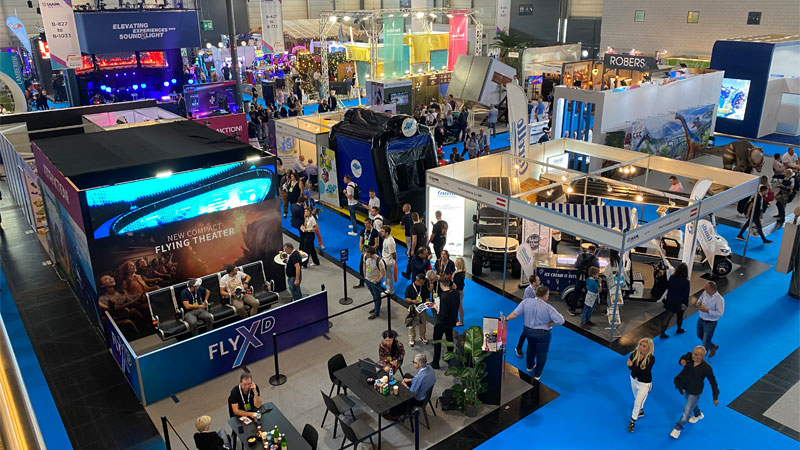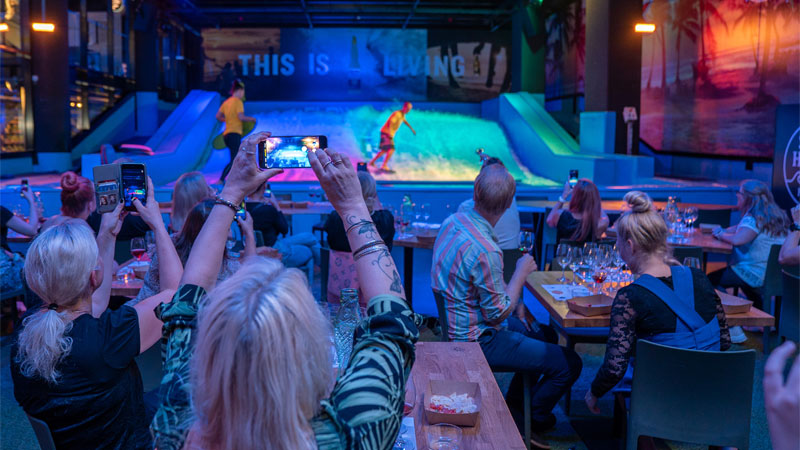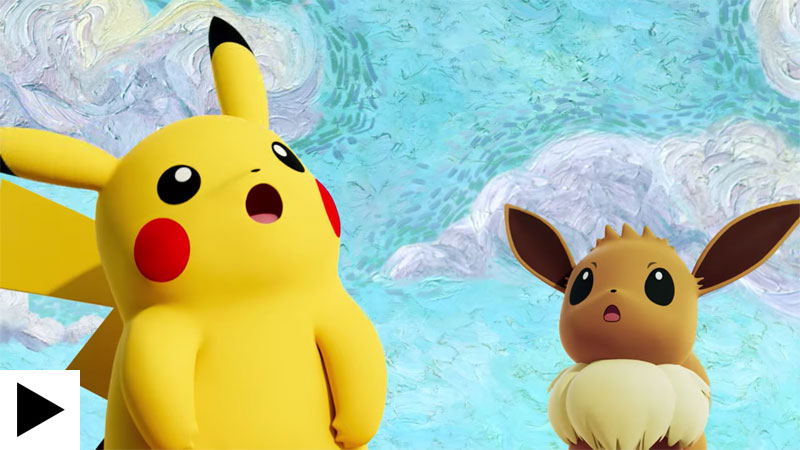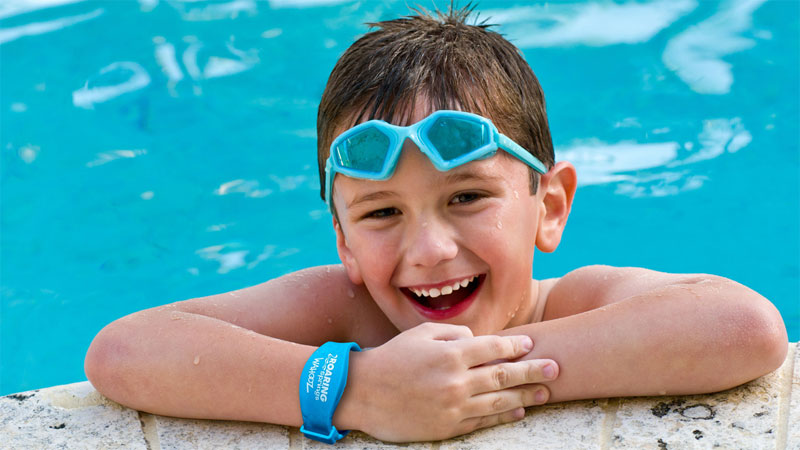 Solving the puzzle: Connect&GO's Anthony Palermo on how technology is rapidly changing attractions management