In depth

The world's first 'Amazement Park': Wake the Tiger's Graham MacVoy on Bristol's newest immersive attraction

Blurring the lines between an experiential art gallery, interactive theme park and detailed film set, Wake the Tiger is a new attraction that just opened its doors in Bristol, UK. We spoke to co-founder Graham MacVoy about the new attraction, dubbed the world's first 'Amazement Park'

A mind-blowing new attraction has just arrived in Bristol, UK, with the creative geniuses behind the popular British music festival Boomtown turning their attention to an all-new experience dubbed "the world's first Amazement Park".

Called Wake the Tiger, the experience is designed for anyone of any age, as visitors travel to what appears to be an odd housing redevelopment before being transported to the world of Meridia via the immersive art experience.

Made up of 27 different rooms and spaces - from ice worlds to magic forests - all of which are connected by a maze of corridors and secret passageways, there is no right or wrong way to experience Wake the Tiger - it's up to the guests to work that out for themselves.

The attraction showcases work with an emphasis on sustainability, with more than 100 artists, poets, scenic artists, robotics experts, fabricators, costume makers, architects, videographers and prop makers using largely recycled materials to create the immersive world.

Through the experience, visitors are encouraged to discover the stories and secrets of the four Meridia Guilds, helping to solve the world's greatest problems as they do. At the end of the experience, guests answer a series of questions, which, dependent on their answers, will see them join one of the Guilds - something that will change their experience in the future should they decide to revisit.

With the reviews already coming in, visitors have described the attraction as 'mind-bending', 'magical', 'amazing' and more. It also currently has a public rating of five stars on Facebook, 4.9 stars on Google and a range of rave reviews from content creators and the media alike.

Wake the Tiger has been co-founded by Graham MacVoy, Chris Rutherford and Lak Mitchell - a team with an impressive track record given their successes with the internationally acclaimed Boomtown, an event that has become the largest immersive festival experience in the world, growing from 1,500 attendees to 70,000 in just a decade.

Planet Attractions took two trips to Wake the Tiger - once during construction and once upon completion - to see how the attraction has developed and what exactly has gone into its creation. We also spoke to Graham McAvoy about the landmark project and how the entire Amazement Park experience has come together.

Check out the video above or read the interview in full below.




"For years we've been running events and festivals. I sold loads of tickets. It was loads of fun. Loads of people came. It's been music-based, sometimes sport-based events, depending on what the three of us have done. Chris, Lak and myself who are the founders.

For years we've wanted to have something permanent and something that was more inclusive and available to a wider range of people that was open all year round, rather than the peaks of building up to this one music festival, then it's torrential rain or you can't get the headliner you want because the pricing is not there. We just wanted something that was inclusive and open and that allowed us to really focus on our creativity, which this absolutely does.

We also wanted to create something that makes a positive impact in the world. We wanted to make something creative and amazing, but it had to have more of a purpose. We've got kids now as well, and we wanted to try and make a difference in the world. We're not politicians, we're not bankers, but we are creative people and how do we create something that's fun, inspiring, that's a business - because we obviously need to run it as a business - but it can make a positive change in the world and that's what we wanted to do.

So we started on this journey years ago asking what's our theme park or how can we integrate the creativity of what we do and what we love with music, with other elements?

That's been happening for years and through the lockdown we all had more time on our hands, didn't we? It sort of gave us that moment to take a breath and start digging into this a lot deeper. We've been through quite a few iterations, as you would imagine, with any new business to get to this stage. But it was always going down that same route. And we're really pleased ultimately with what we came up with. We wanted an art-based interactive, immersive experience that had an overlay of narrative."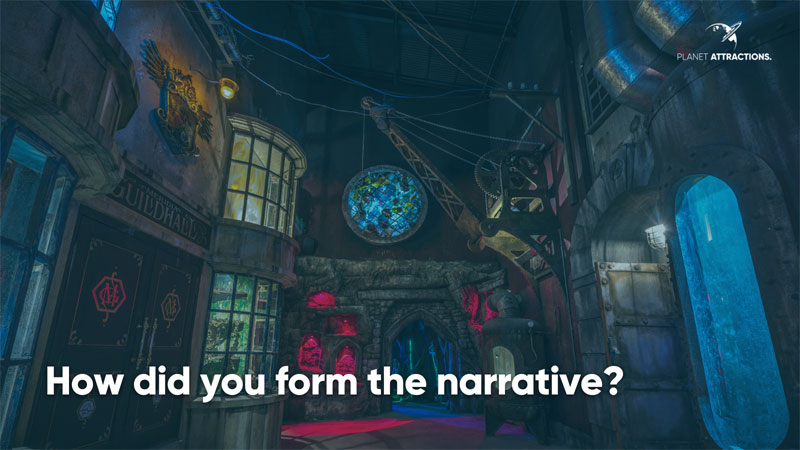 "One of the key things we want to do because the narrative is so important to us, we want to build this world, this alternative place that folk can go like many amazing authors and story writers have done over the years, but we sort of flipped the model on its head.

We built the park first before we had the book. Star Wars for example does the film, the books and then the theme parks but we've gone straight into the theme park and actually, folk can come and experience the story and grow with the story and learn with it as we do things like release snippets through the website of news articles of what's happened within the world and changes of the world. Those people who are really engaged with it can come along for the ride as it develops."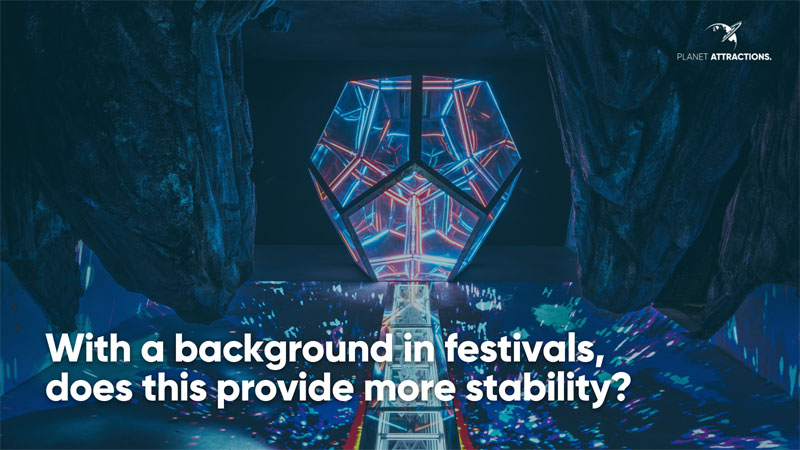 "Yeah. I mean, definitely. We had been talking about it for years. It gave us the opportunity through lockdown and the fact we haven't had a festival for three years. With the intensity of doing those festivals every year, particularly Boomtown, it's an insane production. There's nothing like it on the planet. It's next level and it gave us the opportunity to do that.

And it does bring stability to the business. It's a separate business. Obviously, we've got that link up but it brings that stability to the space, which also houses Boomtown's offices."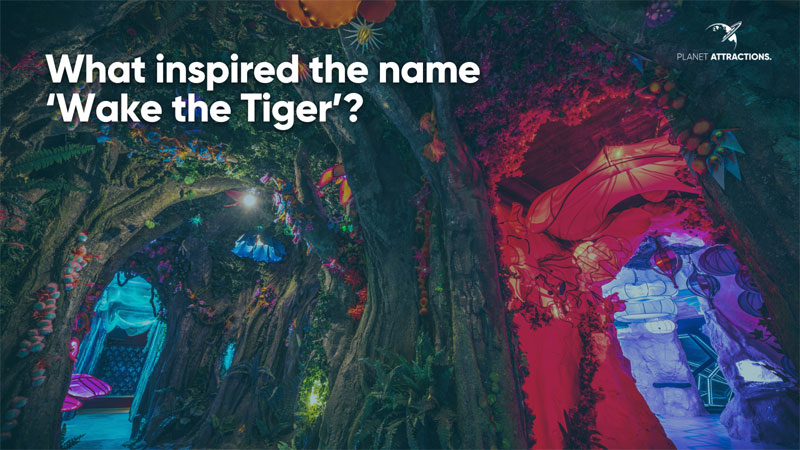 "We actually had another name before, which we had for the first six months. I'm not going to say it because I don't need it out there, but it was a cool thing.

We had a cool logo as well but I had to insist that it got changed because with my Scottish accent it just didn't work. I'd try and give someone my email address on the phone and they'd say 'what?'. Then they'd say 'can you spell that?' So I just said 'please, we need to change the name'. It was definitely the right decision anyway.

We spent eight weeks coming up with pages of cool words, going through theology, philosophy, everything, trying to work out a name, which was really hard. Sometimes, a word like Apple is now a cool name - it's just a thing - or Orange. It's abstract, you make your names. We just wanted to pick something that was good.

We'd all been chatting with our partners and this thing was just consuming us trying to get this name because obviously, we had documents going out, we were contracting people and you just want your name.

Lak, who is the creative director, his wife is a shadow therapist, so she does a lot of work with trauma. She suggested Wake the Tiger and I was like 'ok that's cool'.

We got that name and we went round the houses a bit more and it was the one we just kept coming back to. There's a book on trauma called 'Waking the Tiger'. A lot of the spirit of, and our ethos, is around these values of community and connectivity and I know my wife and Lak's wife both do a lot of work around trauma and healing. We're not as well informed as they are but we were lucky enough to to be educated by them when we're chatting in the house and stuff and it's just really interesting.

Wake the Tiger is about bringing out the best of you that's inside. There are no other connotations or cleverness about it. It's just about being a better person inside - if everyone's the best they can be then the world would be a really amazing place."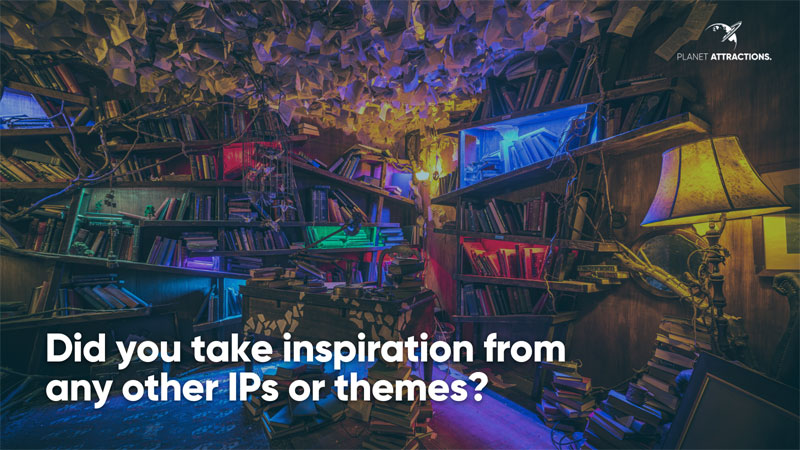 "Possibly subconsciously, but things like Doctor Who or Star Wars have never been talked about.

We always knew we were going to do a street. Ultimately, I suppose, saying you're walking through into Diagon Alley-style environment is a way of describing it so folk understand that it's really tall, it's intricate. The Lion, The Witch and The Wardrobe, whatever else. That exists, it's a very common theme. But I think the world itself is evolved I would say by ourselves.

Subconsciously we've all got influences from everything that we've seen that's just the way human nature is, isn't it? But we don't ever say 'right, that TARDIS was cool, let's build something like that,'.

For that guild room, we've got these computers. I think it all just came about by looking at what are the landing points in the narrative that we wanted to look at. It was the luxury homes, the portal, the fact you come through the factory and it's now abandoned. Where have they gone?

Then you can go through these rooms and then at the end become a guild member and then leave. In Phase Two when we get there, now you're a guild member and you're opening a door to the wonders of the solutions perhaps."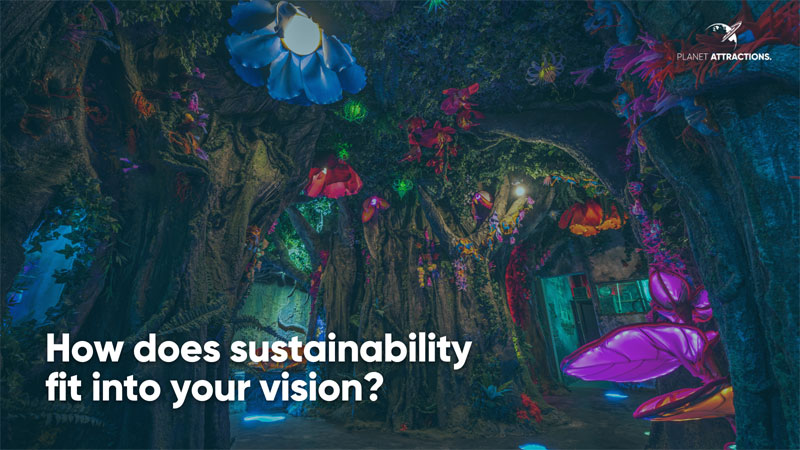 "We're aiming to be a net zero business. We're going to start the B Corp certification process. When we started running in July we commenced that project, which balances profitability with environmental and social aspects, which is really important to us.

Bristol also has a one city plan, which is their plan for net zero for the city. So our plan was to build this as sustainably as we can. We've recycled stuff from film sets. We've used a lot of recycled materials where we can. We have used a lot of timber, but that's all certified from source and made sure that it's done in the correct way.

There are also certification processes for the buildings. There are construction methods that we're doing to make sure that we follow that. We are doing everything in our power to make construction as sustainable as possible.

Even with our heating and ventilation system, we could have just used a gas boiler, which would have been a lot cheaper, but we've opted to use no fossil fuels. Everything's electric and running on a green tariff.

For me and for the rest of the team, there's a decision on us trying to make the right decisions. You can't do everything, anything you do has an impact. But you have to make the right longer-term decisions to make the businesses as sustainable and as environmentally friendly as possible. That's what we've tried to do.

With some things we've had to make compromises because of timescale, or budgets, or availability. Trying to get hold of some things with the war in Ukraine and Brexit and the pandemic and everything else, is a challenge. What a time to build a massive new building and attraction!"

Click here to plan your visit to Wake the Tiger and to book tickets
Visitor attractions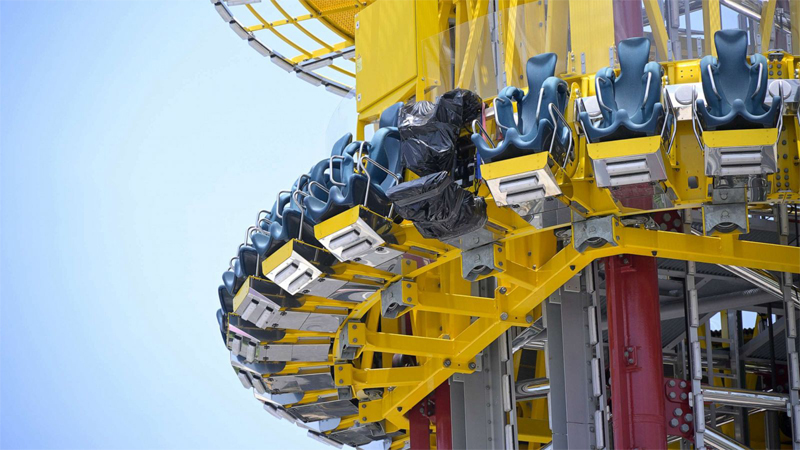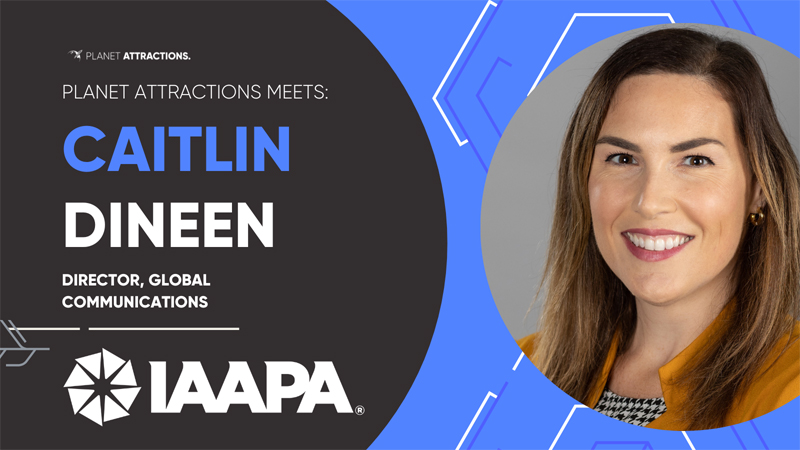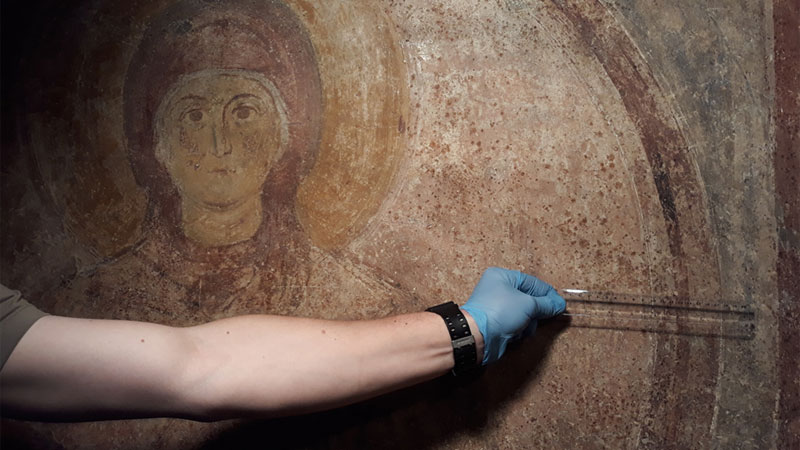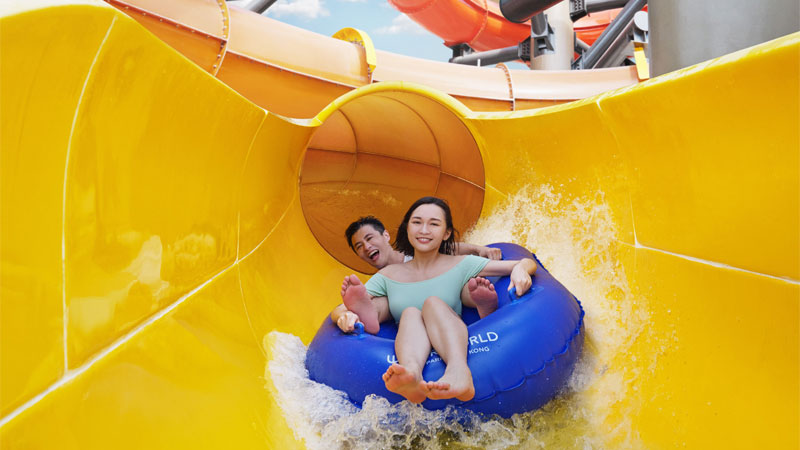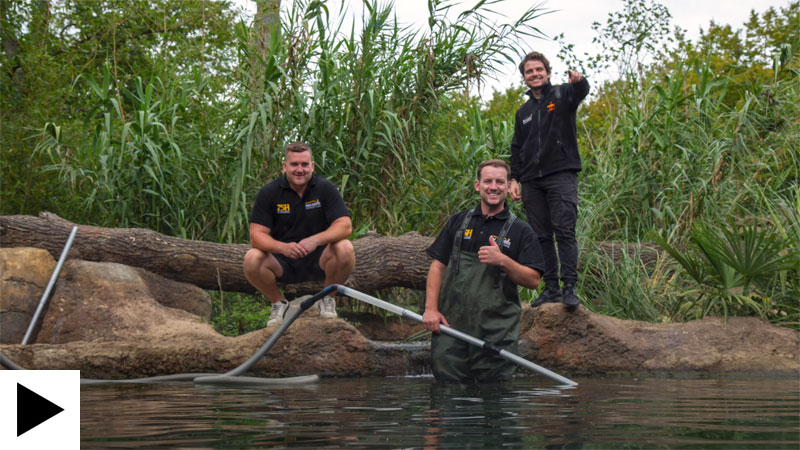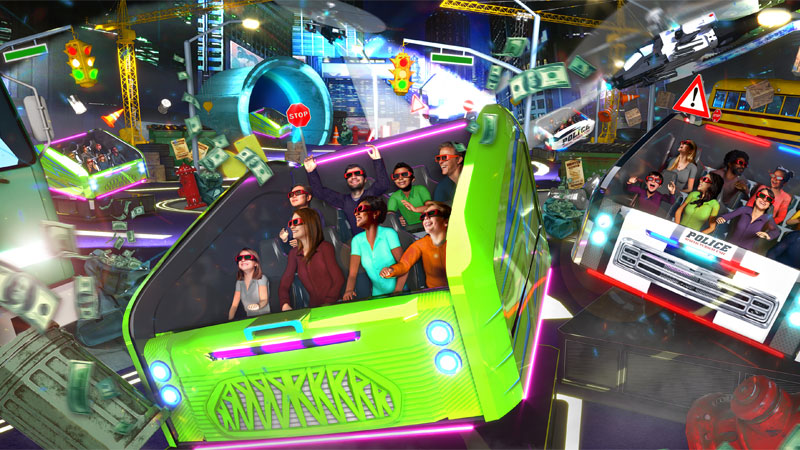 Into Overdrive: Inside the innovative new dark ride from Simworx